This site contains affiliate links. Please see Policies for more information.
This DIY Fish Extender gift is perfect for your next Disney Cruise! Vials full of edible pixie dust are perfect to give to little girls or families on a Disney Cruise. Fish Extenders are a fun part of the Disney Cruises that not many people know about! Fish Extenders themselves are fun DIY pouches that hang on the hooks outside your cabin door. Other savvy sailors will see your Fish Extender and know that they can leave you a little gift inside. Ok, it's a little more in depth than that, but I'll explain that later.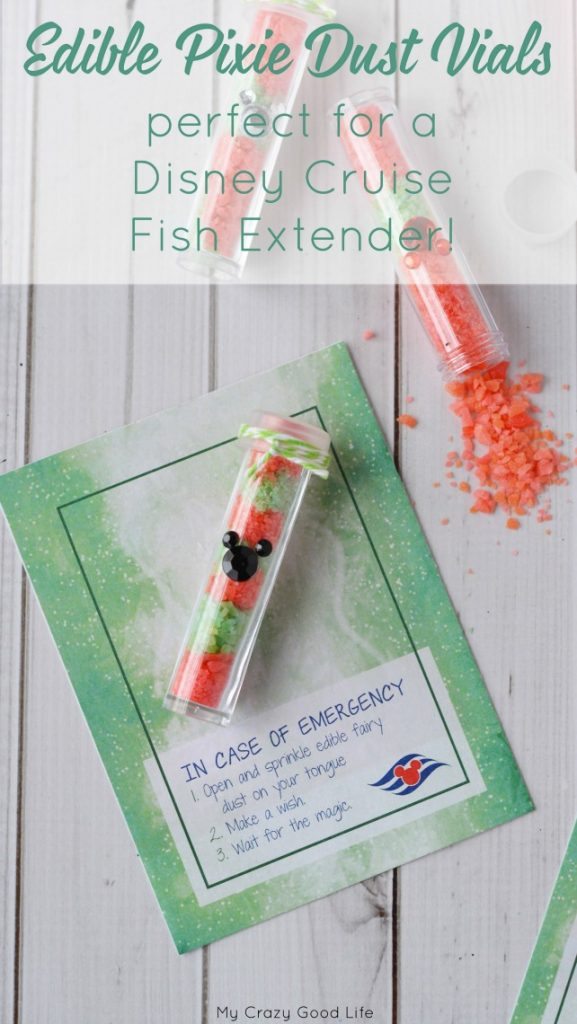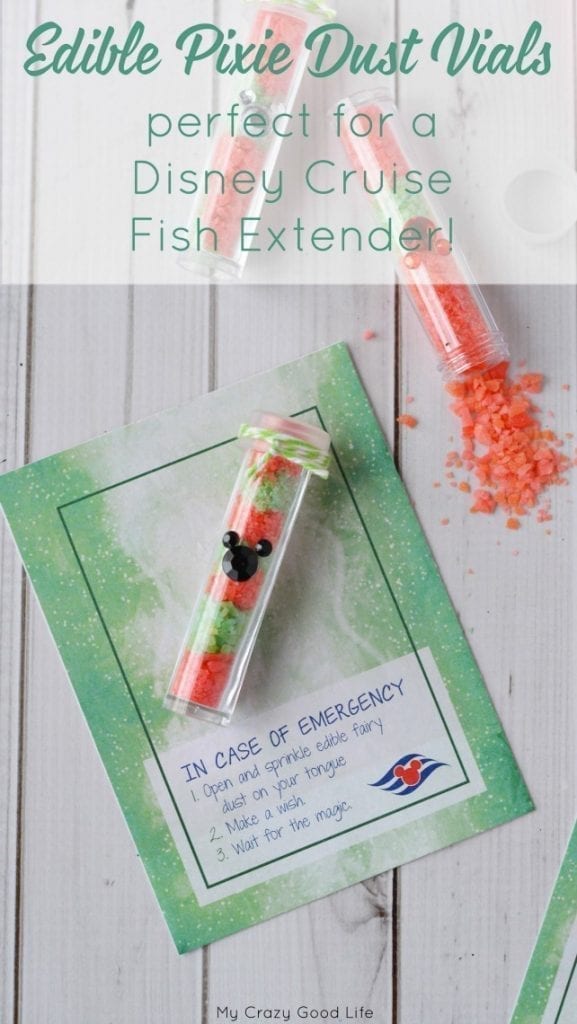 You can make your DIY Fish Extender and gifts to match up with your family favorites like characters, movies, and more. You could also tailor it to the recipients, if you'd like. There's no limit to what you can do with your individualized Fish Extender. This is such a magical way to add a little extra pixie dust to your Disney Cruise. These Edible Pixie Dust Vials (filled with Pop Rocks!) are the perfect addition to your gift giving. They're easy to transport and assemble and they are perfect for gifting to other cruise families.
If you are looking for an easy craft that you can do with your kids in preparation for your Disney Cruise, these are a great choice! Everyone can make their favorite flavor combinations. Knowing that the cruise is coming up will make this project even more fun for the whole family.
Materials Needed for DIY Fish Extender Gift:
Pop Rocks
(1 package of pop rocks (7g/0.24oz) fits into one glitter tube)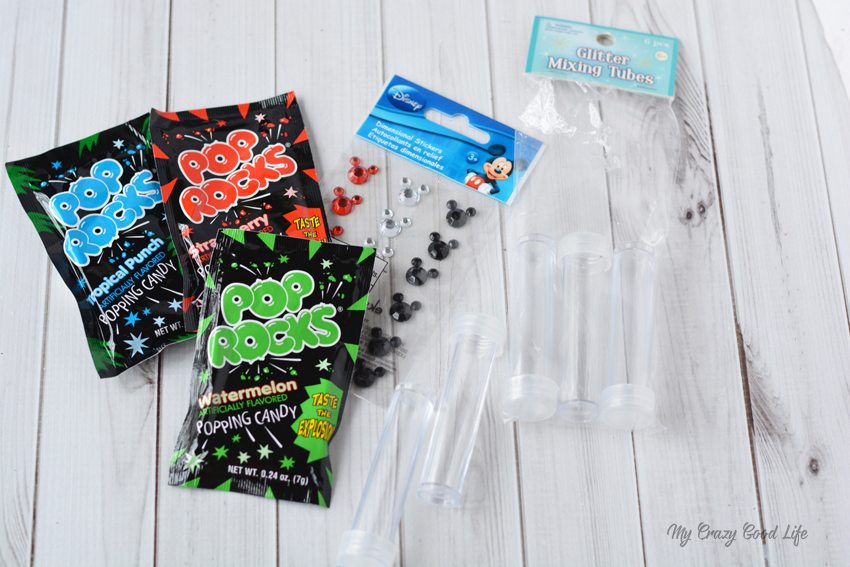 Directions for Edible Pixie Dust Vial:
Use a paper trimmer to cut the fairy dust printables. Set aside.
Remove the cap of the glitter tubes and carefully pour pop rocks into the tubes.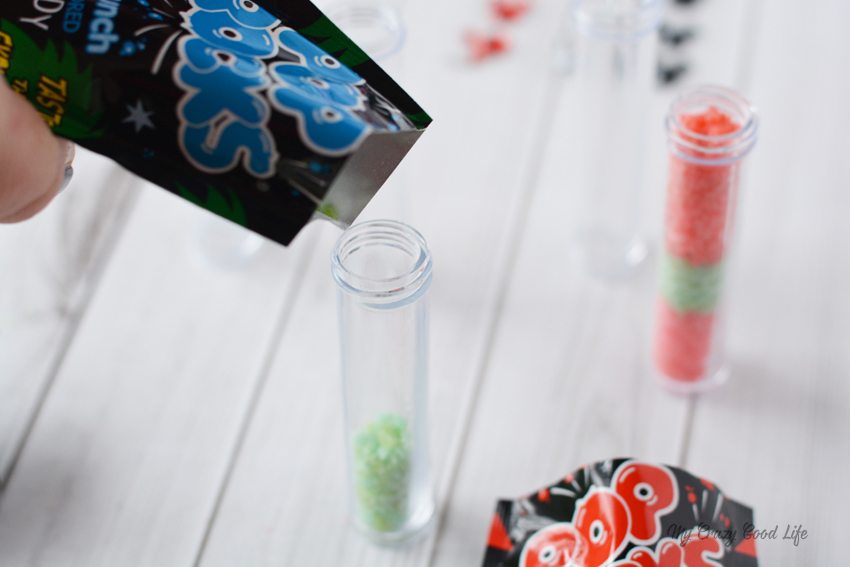 Tamp the tubes onto a hard surface to allow them to settle. Add additional pop rocks and tamp one more time before screwing on the cap.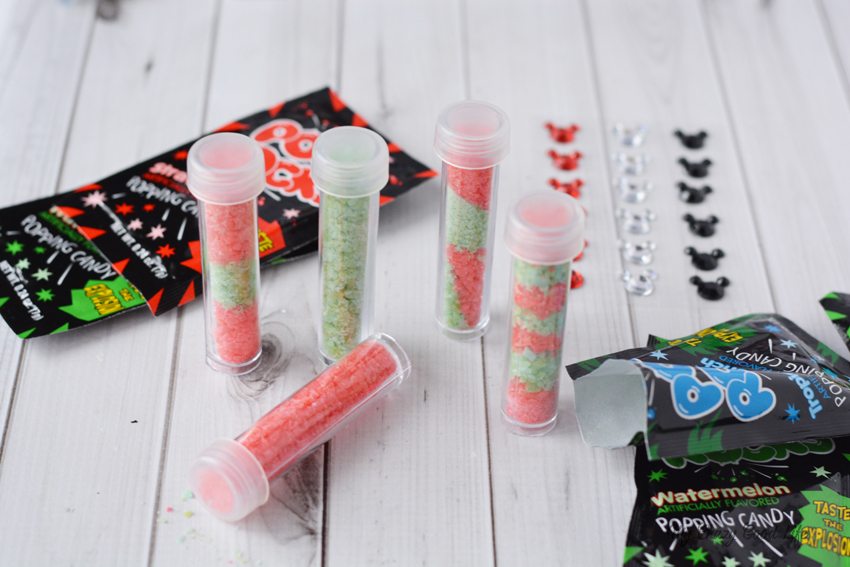 Place a Mickey Mouse Rhinestone sticker on the tube.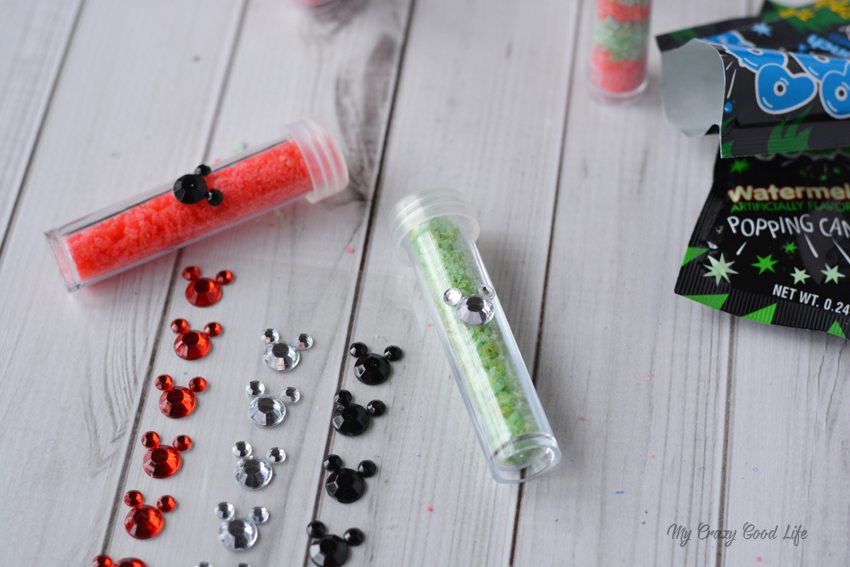 Wrap a small amount of baker's twine around each glitter tube top, about four times. Tie with a knot and trim ends.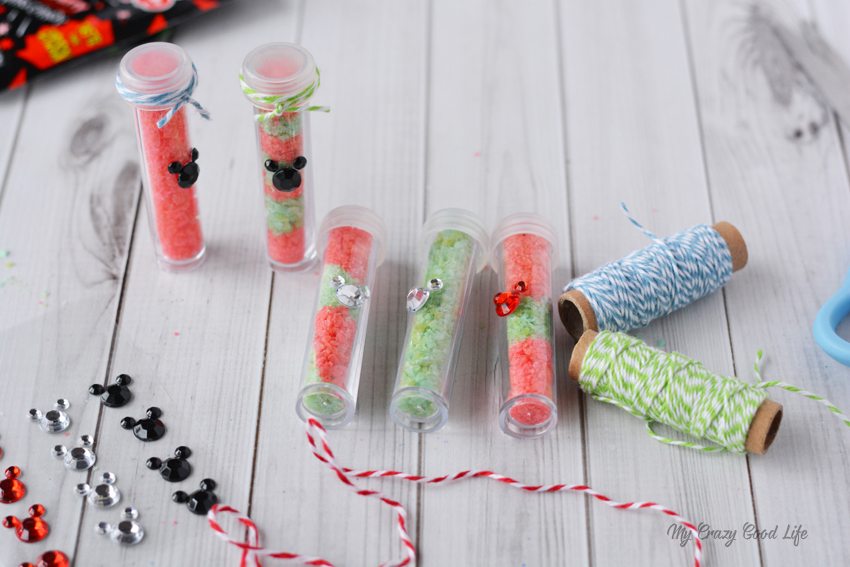 Use hot glue to affix the tube to the card. Add a dab at the top of the glitter tube, on the baker's twine and at the bottom of the tube. Affix to the card by pressing firmly.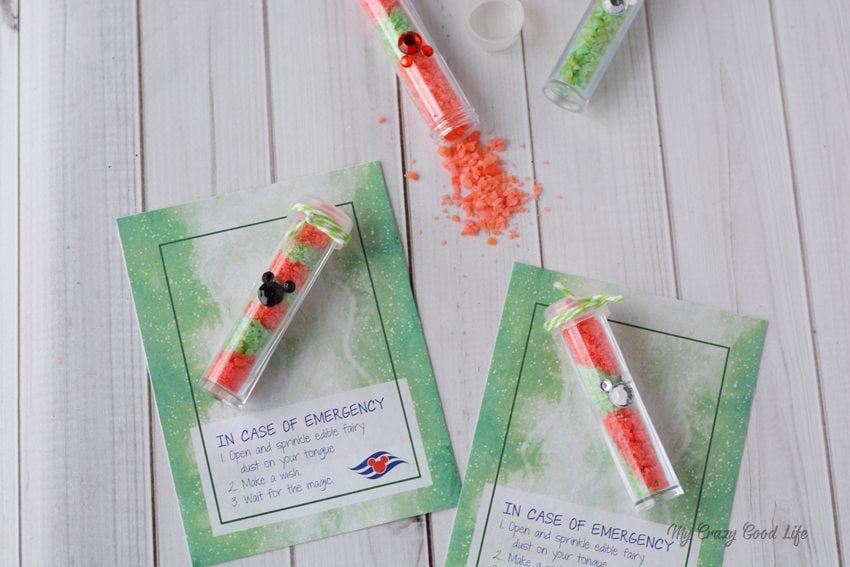 Repeat until you have the desired number of fairy dust vials.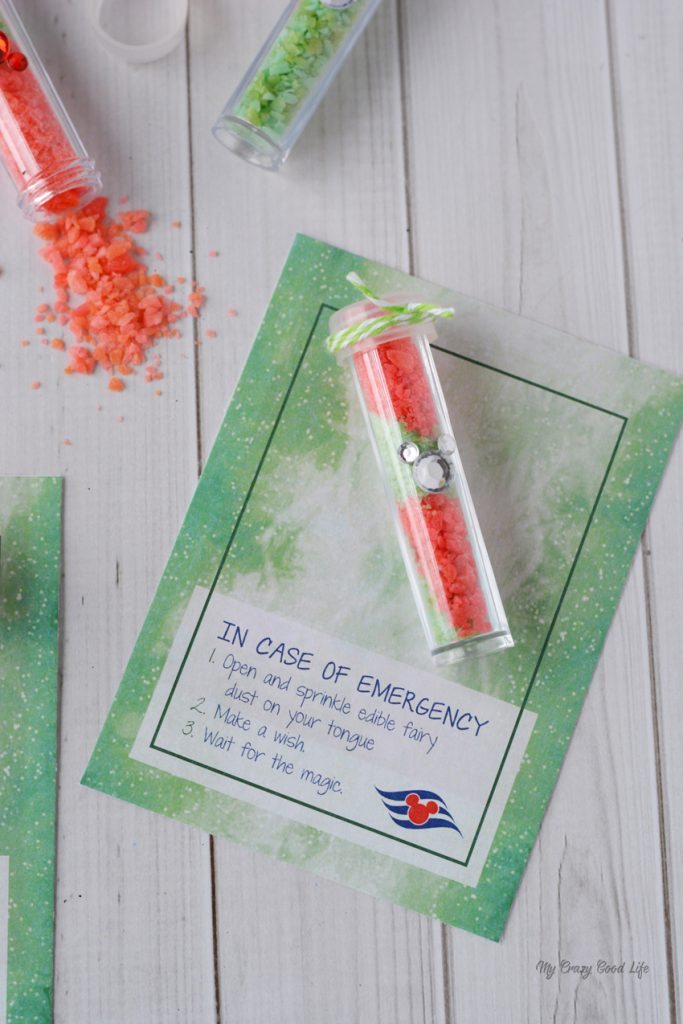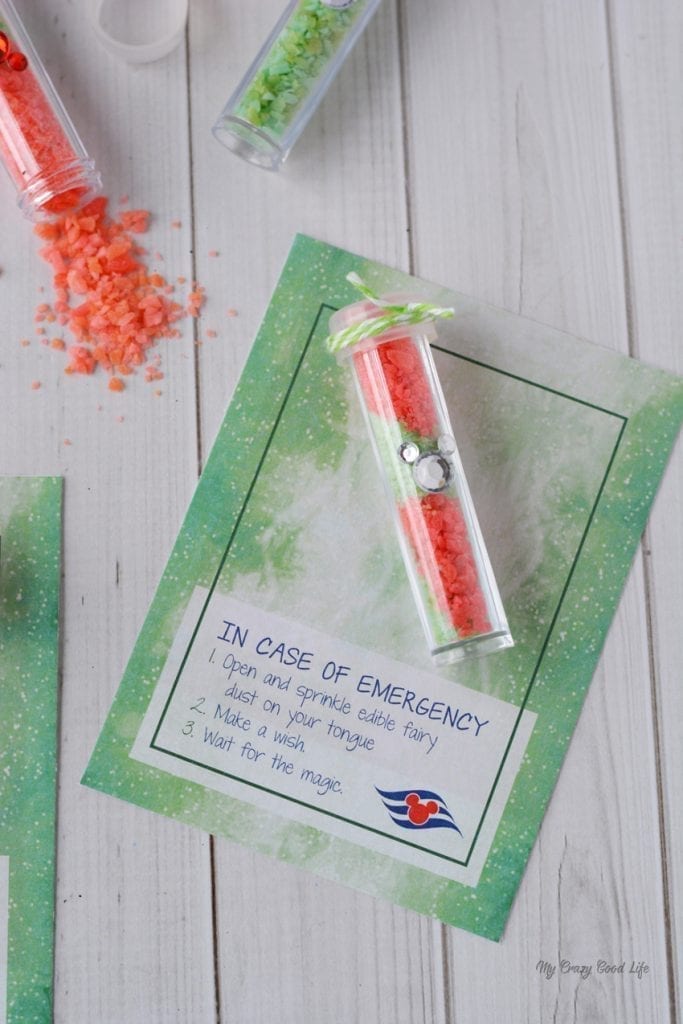 Click here to download the Edible Pixie Dust Printable. Please note that it will download directly to your desktop.
Save
Save
Save