This site contains affiliate links. Please see Policies for more information.
These 21 Day Fix chicken recipes are anything but boring! The protein has as much flavor as you want to add to it and can be the healthiest thing you've eaten all day. Keep in mind when using chicken that the 21 Day fix is all about portion control.
Enjoying a full piece of boneless chicken breasts could result in going over portion. That's where multiple meals from one chicken breast work great. Here are some delicious new 21 Day Fix chicken recipes for you!
*all recipes have listed container counts!*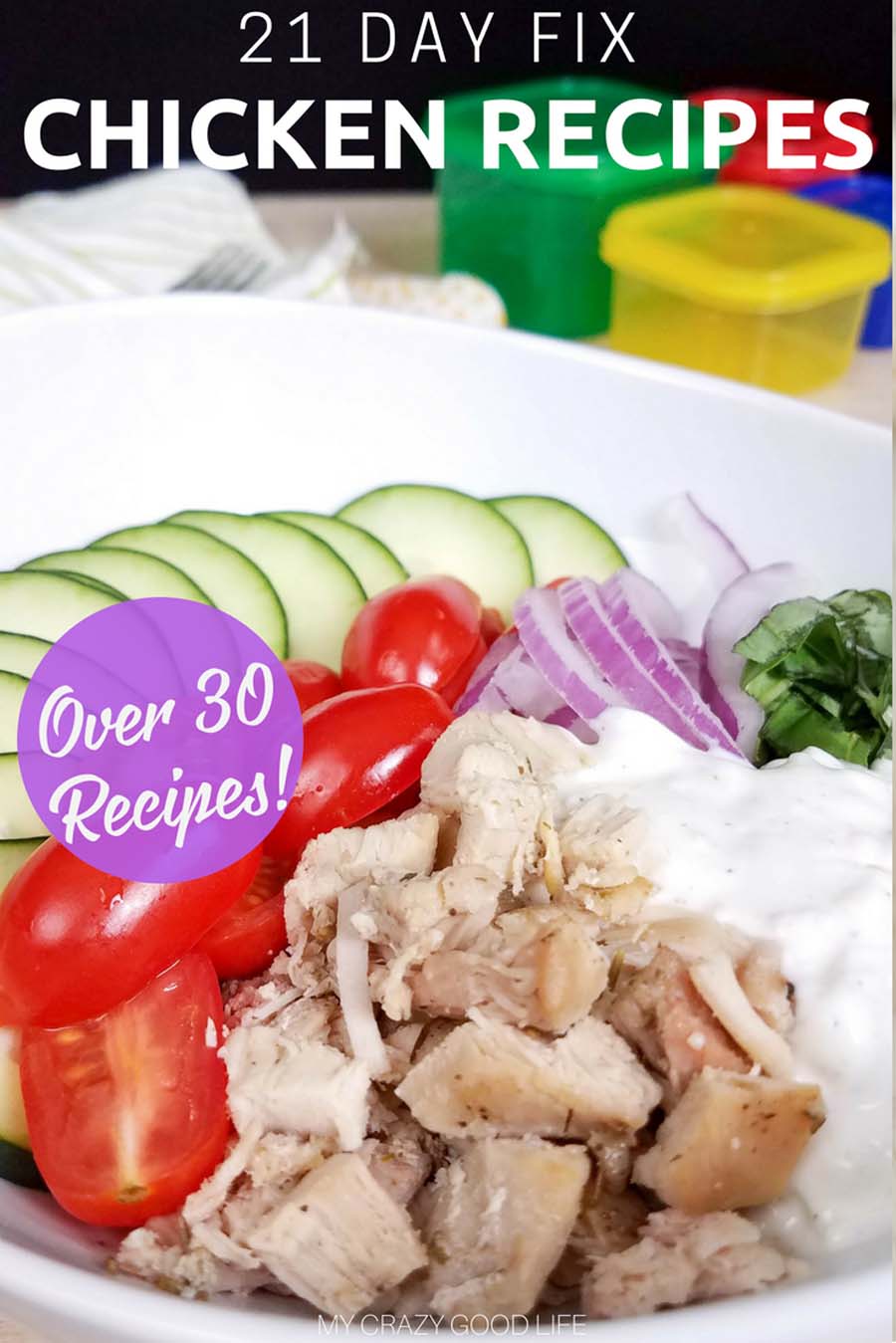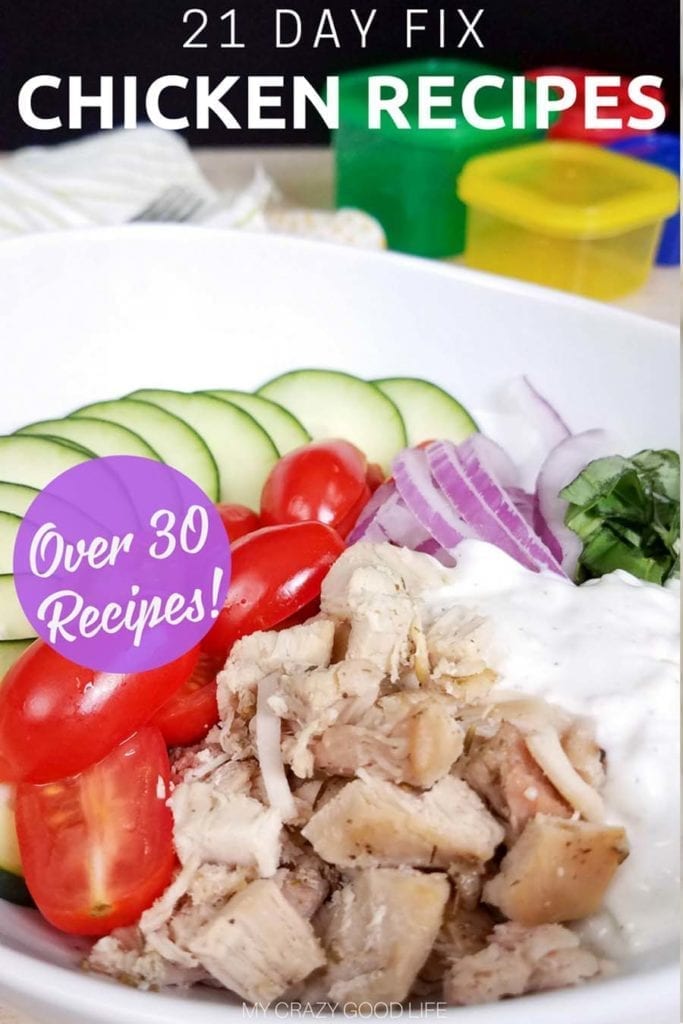 Did you know that you can order an extra set of 21 Day Fix containers for travel?
Chicken Burrito Bowls
Skinny Saag Chicken | The Foodie and the Fix
Jalapeno Popper Chicken Grandnanny's House
21 Day Fix Pasta with Broccoli and Chicken Sausage | Carrie Elle
Cilantro Lime Chicken Tacos | Carrie Elle
Cheesy Spaghetti Squash Boats with Chicken and Red Pepper Cream Sauce | The Foodie and the Fix
Instant Pot Bruschetta Chicken | Carrie Elle
Chicken Paprikash with Black Pepper and Herb Dumplings | The Foodie and the Fix
Lemon Garlic Chicken Sheet Pan Dinner | Carrie Elle
Cheesy Southwestern Chicken Pasta Pie | The Foodie and the Fix
Pasta with Broccoli and Chicken Sausage | Carrie Elle
Cheesy Spaghetti Squash Boats with Chicken & Roasted Red Pepper Cream Sauce | The Foodie and the Fix
21 Day Fix Jerk Chicken with Mango Salsa | The Foodie and the Fix
Jerk Chicken with Mango Salsa | The Foodie and the Fix
Greek Yogurt Chicken Salad | Sublime Reflection
Roasted Vegetable Chicken Chili with Avocado | The Foodie and the Fix
Chicken Enchiladas | Jess Dukes
Slow Cooker Maple Mustard Chicken and Potatoes | The Foodie and the Fix
Creamy Pesto Chicken Pasta | The Foodie and The Fix
BBQ Chicken Salad | The Fit Housewife
Chicken Salad With Grapes and Celery | Emily Goodman
Pesto Caprese Chicken | Simply Anchored
Baked Greek Yogurt Chicken | Christine Pechulis