This site contains affiliate links. Please see Policies for more information.
Have you tried the 2B Mindset program from Beachbody yet? It's a nutrition plan that aims to help you lose weight by teaching smart choices and a veggies first / veggies most mentality! These 2B Mindset crockpot recipes will have you covered from breakfast through dinner.
Using the Crock Pot means less time spent in the kitchen and more time spent doing the fun activities that you love. I love that I can set something up in the morning and have it be ready for dinner when we all get home from hectic days of work, school, and traveling.
If you are not on the 2B Mindset program you can still enjoy these recipes, you'll just have the added bonus of them being healthy for the whole family.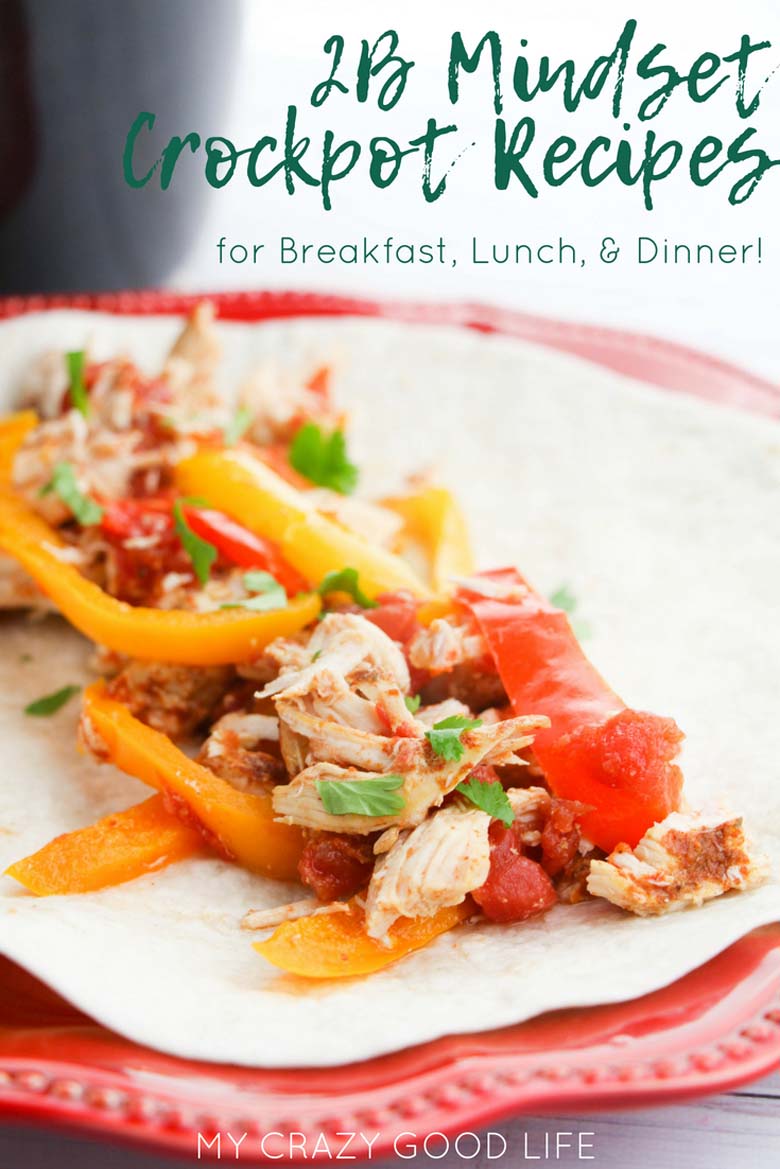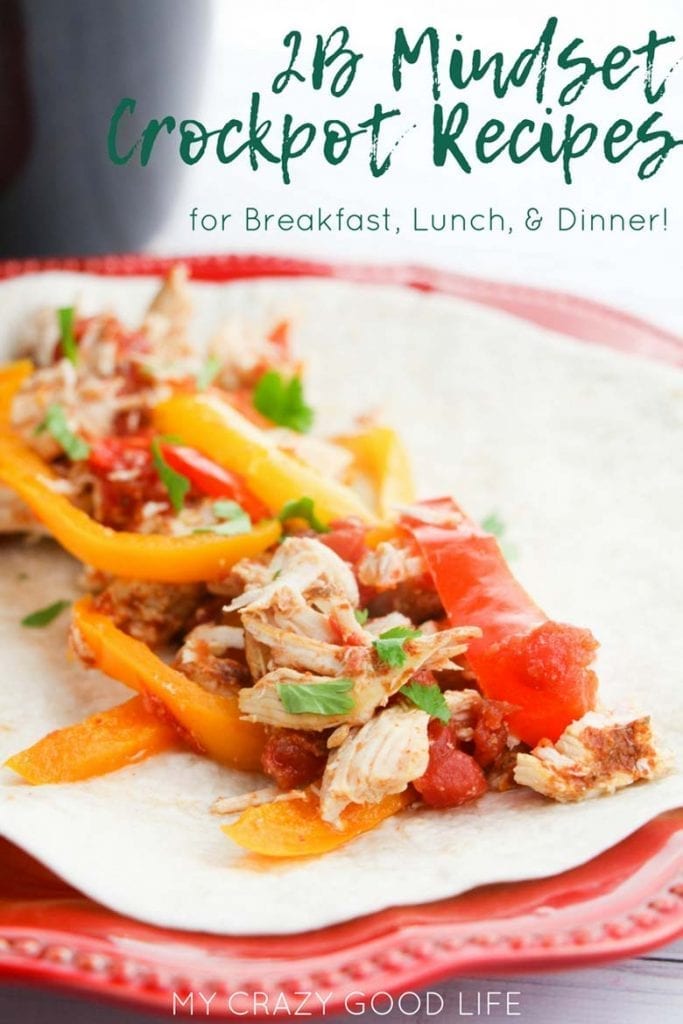 Most of these recipes are also 21 Day Fix friendly so those of you who are looking for container counts for other Beachbody programs can enjoy these recipes as well. Check the links for more information, printable recipe cards, and detailed instructions for making these tasty meals at home!
2B Mindset Crockpot Recipes for Breakfast, Lunch, and Dinner
These 2B Mindset slow cooker recipes are separated by mealtime so you can plan accordingly. You can put together your own meal plan or just bookmark this post for future reference. There are plenty of choices and something to suit every type of eater :)
Good 2B Mindset Resources To Have:
Before we jump into some recipes I thought I'd link up some of the most useful resources that I use regularly as part of my 2B Mindset plan! These are just helpful tools and posts that you can use to get the most out of your time on 2B Mindset.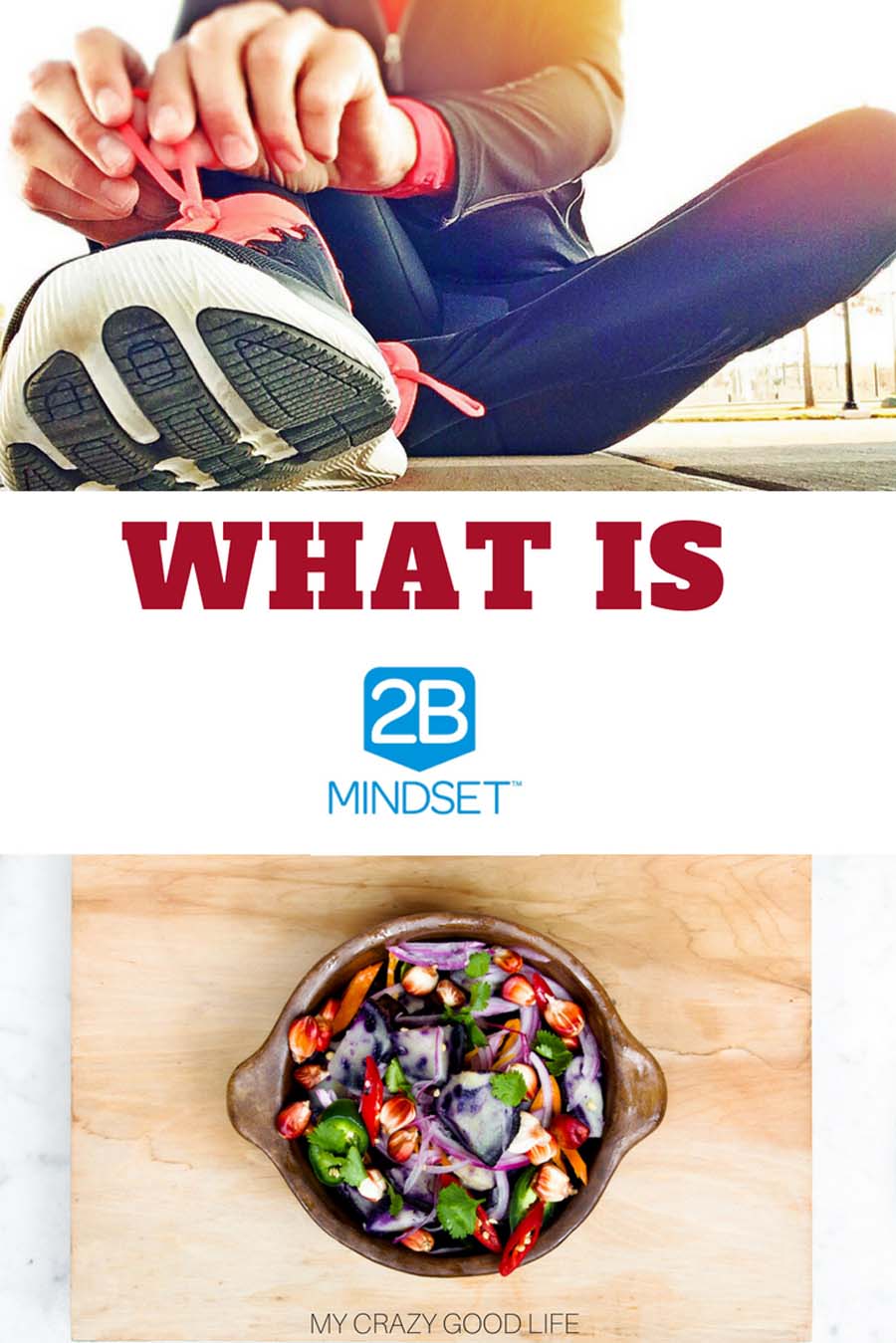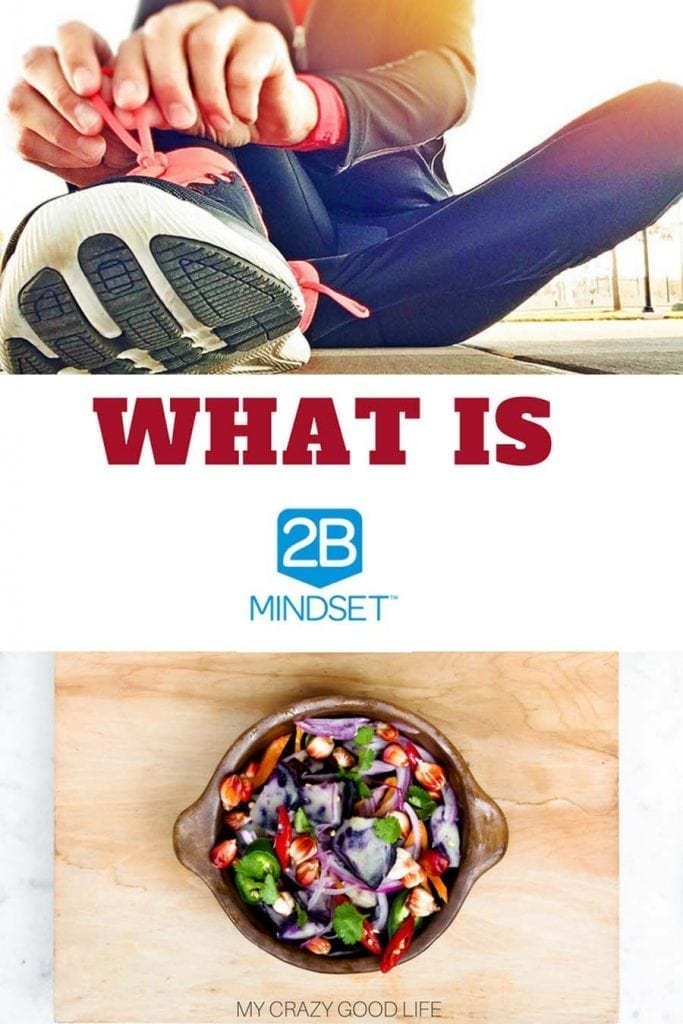 2B Mindset Crockpot Recipes for Breakfast:
Fajita Breakfast Casserole | An awesome source of protein but you'll need to add some whole grain toast, or an English muffin to add in some fiber-filled carbs.
Steel Cut Oats | If you are meal planning, these are a must! You can make a whole batch and have breakfast for the week! Some breakfast meat on the side and you are good to go!
Fruity Whole Grain Breakfast Porridge | This is an awesome FFC option for breakfast, add some protein like eggs or meat as well as some veggies and you'll be on your way to a great day!
Baked Apples | This is a tasty way to start the day. Be sure to add some fresh veggies and protein to round out your breakfast plate!
Steel Cut Apple Cinnamon Oatmeal | Another great FFC choice that pairs nicely with all kinds of protein and veggie choices.
Banana Bread Oatmeal | All you need is some protein to make this the perfect breakfast option. Perhaps some turkey bacon on the side?!
2B Mindset Crockpot Recipes for Lunch:
Chicken Salad with Lettuce Wraps | Have you tried making a whole chicken in the Crockpot yet? If not, you are missing out! This is a great lunch choice and it's light and refreshing for those warm summer months!
Buffalo Chicken Cauliflower Mac & Cheese | I love meal prepping with this tasty buffalo chicken mac and cheese. It's well balanced, holds up well in the fridge for the week, and tastes great!
Crack Chicken Pasta Salad | Sometimes the best lunch is a cold lunch! This crack chicken pasta salad is so tasty and easy to make. Great for parties and even better for meal prepping.
Beef Chili | Perfect for meal prep, this beef chili is easy to make and reheats so nicely for lunches throughout the week. Pair it with your choice of fresh veggies or add them to the recipe for a more hearty one pot meal.
Healthy Bang Bang Shrimp Pasta | This one will need some extra veggies and probably some more protein, you can go heavy on the shrimp :) to be a great lunch option. It's super tasty and great to make in advance.
Teriyaki Meatballs | If you like to meal prep these are an awesome choice. You can serve them with almost anything so choose your favorite FFC and veggies to make a well balanced lunch.
Slow Cooker Chicken Tacos | These make a great choice for lunch and you can serve them over a salad or with some extra steamed veggies to balance out your plate.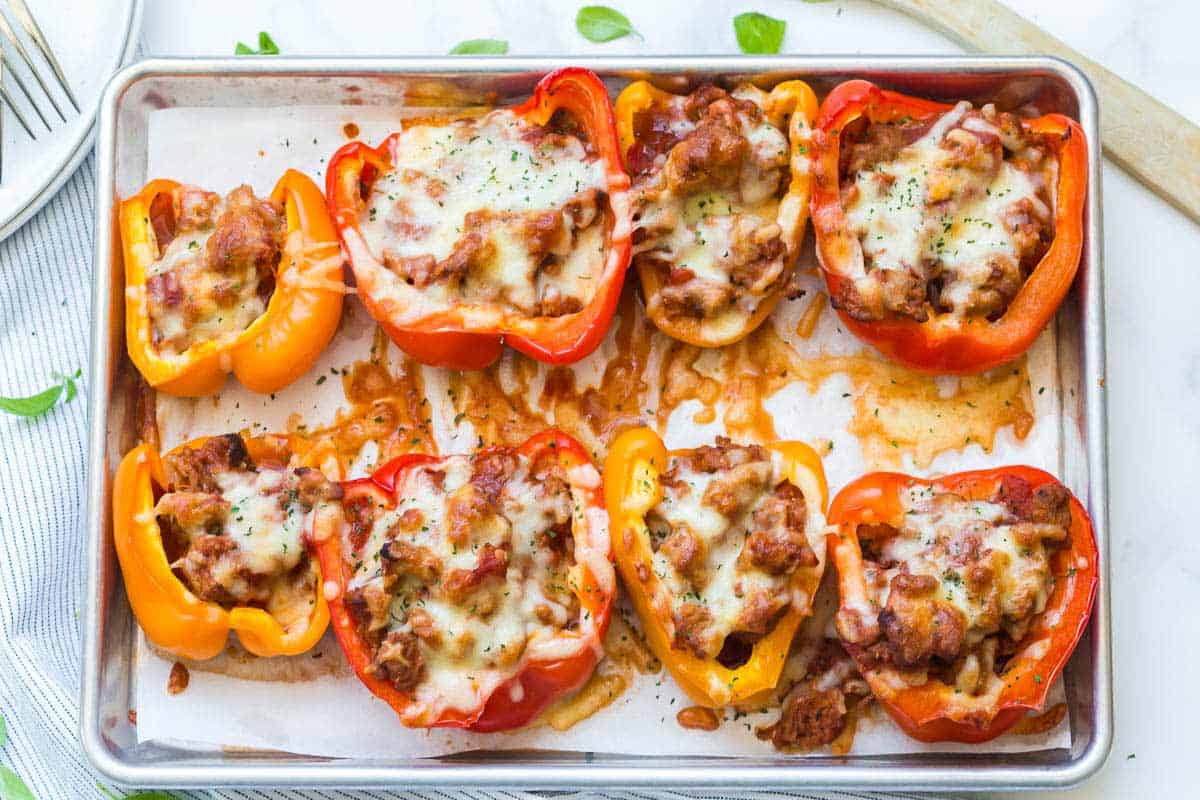 2B Mindset Crockpot Recipes for Dinner:
Healthy Chicken Gyro Bowls | You can control how much protein and veggies you put into each bowl so just plan accordingly, the flavors here will be great no matter the ratio!
Mini Meatloaves | You can serve these up with some cauliflower mashed potatoes and veggies for the perfect dinner!
Slow Cooker Pizza Stuffed Peppers | These are amazing. They're a family favorite around here and SO easy to make. Pair with some extra veggies and you're all set for ending the day on a tasty but healthy note.
Buffalo Chicken Dip | One of my favorites. It's healthy, easy to make in advance and you can dip your favorite fresh veggies in it for a quick and stress free dinner.
Enchilada Bake | You can serve this like I do, over lettuce, tomatoes, and black olives, or add a side of veggies however you like them!
Mini BBQ Meatloaf Bombs | Is there anything more "dinner" than meatloaf?! These are super tasty and with some veggies on the side they make an excellent 2B Mindset Crockpot recipe!