A 2B Mindset meal plan like this can be super helpful when life is busy! Keep on track and see great results with these healthy, tasty, 2B Mindset approved recipes. All the planning and recipes are ready for you just make your selections, do some grocery shopping, and you'll be on your way to a carefree week of smart choices.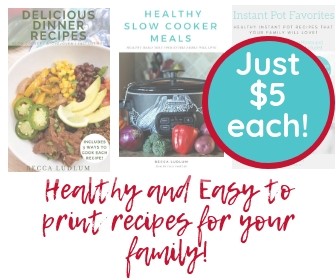 Why use a 2B Mindset Meal Plan?
The 2B Mindset, like many other program, requires you to eat from a specific list of foods and in specific proportions. A meal plan like this will help you know in advance what you are going to eat. This takes away the stress of choosing something healthy in the moment, it also helps keep you from cheating out of convenience sake!
I always eat better when I plan ahead. Period. No contest. If there's no guess work involved I don't even buy the junk food when I grocery shop. By choosing my meals ahead of time, doing some light meal prep, and being focused on my plan I stay on track and overall end up doing better.
If you've never meal planned before this is a great place to start. This 2B Mindset meal plan is easy, quick, and simple to follow. The 2B Mindset program is unique in that it allows you to eat a variety of foods just in specific proportions. You can choose your meals from these lists ahead of time so you know what to buy from the store. Each recipe has a printable recipe card so you can bookmark it for later or print the recipe to have on hand while cooking and shopping.
How to use this 2B Mindset meal plan:
There are a lot of different ways to meal plan. Sometimes I do a whole week, Monday to Friday, all my meals, snacks, etc laid out, other times I use a meal plan like this to get me prepped and ready for the week ahead.
Here's how I use this 2B Mindset meal plan:
Choose your meals. I've given you lots of choices because we all love different things and different flavors right?! I'd pick three from each category to start because they're going to make a lot of food and you don't want to end up wasting it all! If you are meal planning for a big family feel free to pick as many as you need from each category.
Prep your snacks in advance! This is my best tip when it comes to meal plans because snacks are when we all tend to go off the rails. If you have healthy vegetables, fruit, and protein prepped and ready to go you are more likely to choose those healthy options. It takes almost no time to make a batch of hard boiled eggs and cutting up your vegetables and fruit at the beginning of the week is a breeze. Just throw your snacks in bags in the fridge and they're ready to go for those busy days on the road!
Eat leftovers! If you don't eat leftovers or you don't like repeating meals you'll have to cook more often but it's totally do-able. There are enough choices in each category that you can have something different for each meal all week long. I personally love leftovers because it means I have to spend less time cooking and in the kitchen when it's hot during the summer :)
2B Mindset Meal Plan
Let's get to the good stuff! Here are the recipes for this tasty 2B Mindset meal plan. All of these recipes are made with ingredients from the 2B Mindset food list and they're portioned appropriately for each meal. Make sure to take note if you need to add extra veggies, protein, or FFC's to fill out your meal!
2B Mindset Breakfast Choices:
Fajita Breakfast Casserole | I love making this for breakfast with a slice of whole grain toast.
Veggie Eggs Benedict | This is a perfect choice with half an English muffin, 2 eggs, and the extra veggies are always a bonus!
Healthy Mini Frittatas | Add more veggies and protein to this recipe and you are ready to go. You can always add them on the side as well :)
Chocolate Raspberry Shakeology | Add a piece of Dave's Killer Bread and you've got yourself a quick, easy, and delicious 2B Mindset breakfast option.
Spinach, Tomato, and Quinoa Breakfast Casserole | You get so many extra veggies in this one, yay!
Sweet Potato Hash for Breakfast | Add some eggs and one of these sausage recipes to have the perfect 2B Mindset breakfast!! Savory Sausage Recipe | Sweet Sausage Recipe
Copycat Starbucks Egg Bite Recipes | You can add your meats directly into the recipe or you can have them on the side. Add a piece of whole grain toast or an English muffin!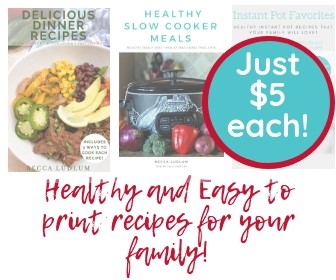 Options for 2B Mindset Lunches:
Teriyaki Meatballs | These are perfect for a 2B Mindset lunch and they're SO easy to prep in advance.
Vegan Buddha Bowl with Spring Veggies | Perfectly paired for summer and so refreshing for lunch!
Mini Meatloaves | I add some raw veggies and brown rice with these for lunch! Quinoa would also be a good choice with these.
Instant Pot Jambalaya | Full of protein and some tasty FFC's you just need some raw veggies or a salad on the side to round this recipe out for lunch on the 2B Mindset!
Chicken Salad with Lettuce Wraps | So light and refreshing for lunch these just need an FFC and some extra veggies on the side or to dip and you're all set.
Buffalo Chicken Cauliflower Mac & Cheese | Who doesn't love a spicy and creamy lunch option?!
Healthy One Pan Casserole | Make this recipe with turkey sausage and it's a perfect 2B Mindset meal plan lunch!
Dinner Selections on the 2B Mindset:
Spanish Cauliflower Rice with Chicken | A perfect idea for 2B Mindset meal plan dinners.
Enchilada Bake | When I eat this recipe I make it over lettuce, tomatoes, and black olive. You can do it that way or add a side of veggies however you like them!
Cilantro Lime Drumsticks | Pair this recipe with a side of fresh veggies and you'll be hooked! I love it with green beans!
Beef and Broccoli | You can control the portions on this one to make it great for dinner or lunch!
Swedish Meatballs| I love making these with a bulky veggie like broccoli, green beans, or cauliflower. I leave out the crackers for dinner.
Buffalo Chicken Dip | You can dip fresh veggies in this tasty recipe for a perfect 2B Mindset meal plan dinner–perfect for a day when you don't want to cook.
Mini BBQ Meatloaf Bombs | Can anyone resist meatloaf for dinner!? Not me! Pair these with this mashed cauliflower recipe and your tastebuds will thank you!
Other healthy meal plans to check out:
If you are not on the 2B Mindset program you can still enjoy this delicious meal plan. It's healthy, full of veggies most recipes, and a smart choice for the summer. I have lots of healthy meal plans here on the site, I'll highlight a few below for you to check out!