This site contains affiliate links. Please see Policies for more information.
Vegetables are a big part of the 2B Mindset program. They should be our first bite at each meal and included on every plate of the day. These 2B Mindset vegetable recipes will make sure you don't get bored with fresh or steamed plain varieties!
I enjoy fresh and steamed veggies. They're not difficult for me to work into my meals but that being said, I fall into the occasional rut with what's easy and familiar. These 2B Mindset vegetable recipes mean I don't have to worry about being bored and eating more carbs or junk instead!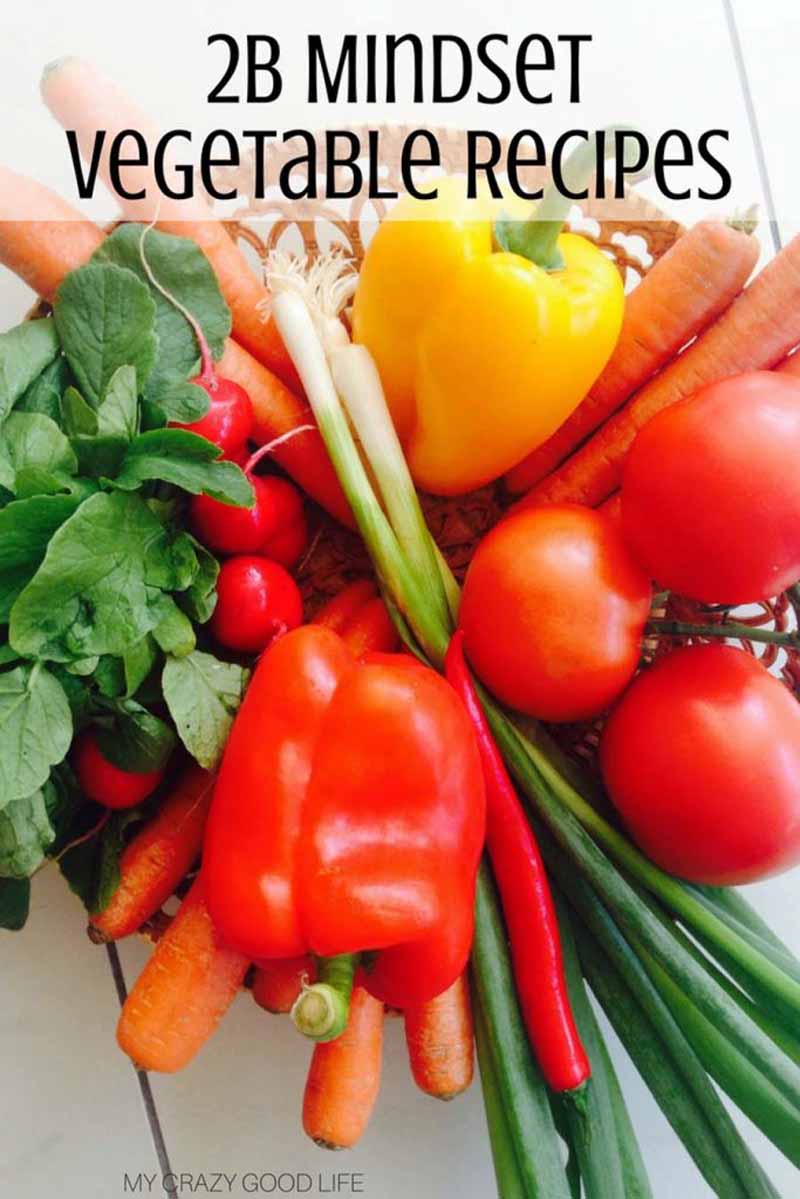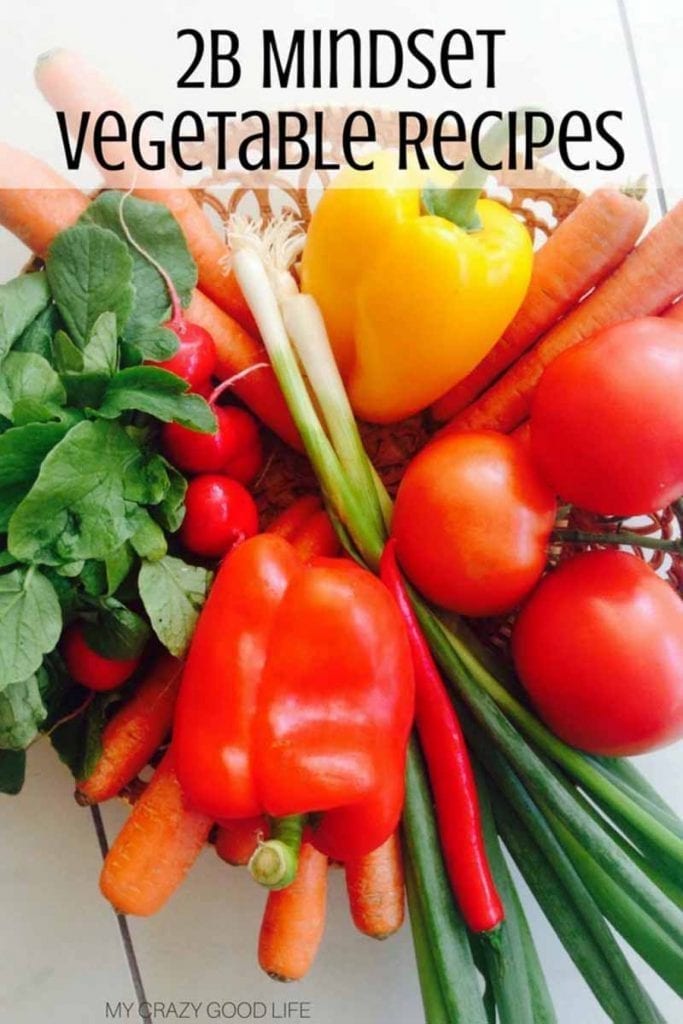 2B Mindset Vegetable Recipes
These veggie recipes will give you some tasty choices for sides! You can use them to fill out your meal plan each week and stay on track with your healthy lifestyle goals.
How Long to Steam Vegetables in the Instant Pot | Once I learned how to cook vegetables in my Instant Pot I stuck with it. This helpful post and cheat sheet will make sure you can cook veggies perfectly in your Instant Pot or pressure cooker too!
Mashed Cauliflower Recipe | This is a great recipe for mashed cauliflower that substitutes nicely for mashed potatoes. I love that I can avoid the carbs and I can have something satisfying and similar during dinner! Pairs nicely with these mini meatloaves too :)
What are Zoodles? | If you've never made vegetable noodles this post is for you! It's easier than you might think and there are so many great options.
Rainbow Veggie Kabobs | These scream summer…here in Arizona that pretty much means we can eat them year round :)
Minestrone Soup | This is one of my favorite vegetable recipes–I often make an entire batch of it for lunches during the week!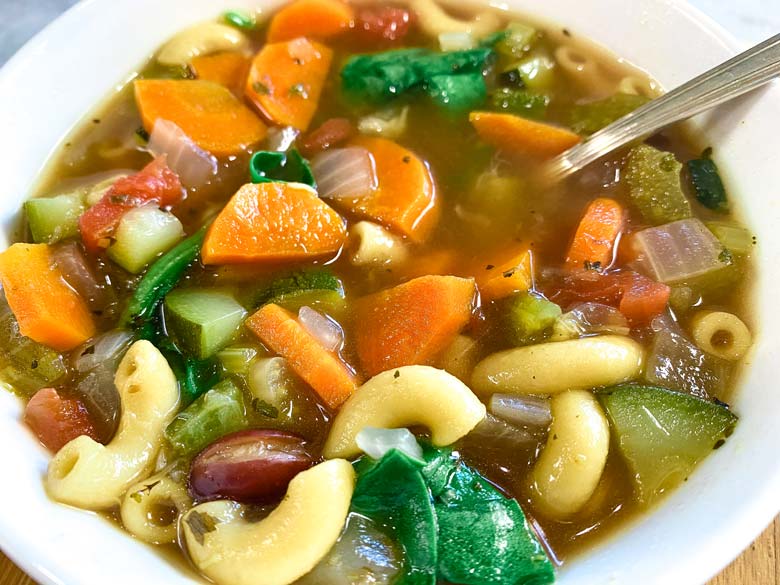 Gazpacho Soup | This is an amazing one for meal preps. You can make a batch and eat it all week long for lunches and even at dinner time! It's packed with veggies and so fresh!
Healthy Spaghetti Sauce Recipe | Making spaghetti sauce at home is easier than you might think. This recipe is also really healthy and you get to see every ingredient as it goes in, that peace of mind is so worth it! This sauce goes so great with all of the zoodles you'll be making too!
Buffalo Cauliflower Bites | One of my favorite ways to get some extra veggies in! I love adding some nutritional yeast for protein.
Portobello Mushroom Fajitas | I like eating these as fajitas, by themselves, or even on a bed of rice for lunch! So colorful, and so delicious.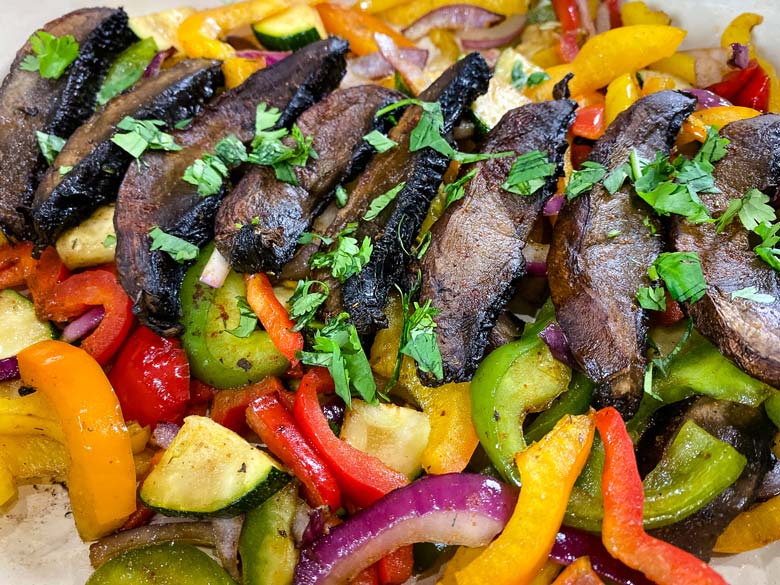 Broccoli Tots | You can make a healthy, non-carb, family friendly tot at home! It's awesome how easy these are and they're so tasty you'll want to eat them all week long!
Cheesy Cauliflower Nachos | Cauliflower making another delicious appearance!
Easy Egg Scrambles | Such an easy way to pack your morning with vegetables!
Easy Roasted Artichokes | I love this recipe on the grill, but they're so easy in the steamer too!
Do you have more info/insights about the 2B Mindset program?
Absolutely. Coming from 21 Day Fix I was intrigued by the program and wanted to give it a fair try. You can read my honest review of the 2B Mindset program below as well as view some of the other recipe roundups that I've put together.
Meal planning and prepping is big in our house. I like to be prepared so that we're not eating a lot of fast, junky food. Having delicious recipes on hand that I know the whole family will love is how I keep us all on track for a healthy and happy life! These recipe roundups will have you covered on the 2B Mindset nutrition program from breakfast till dinner!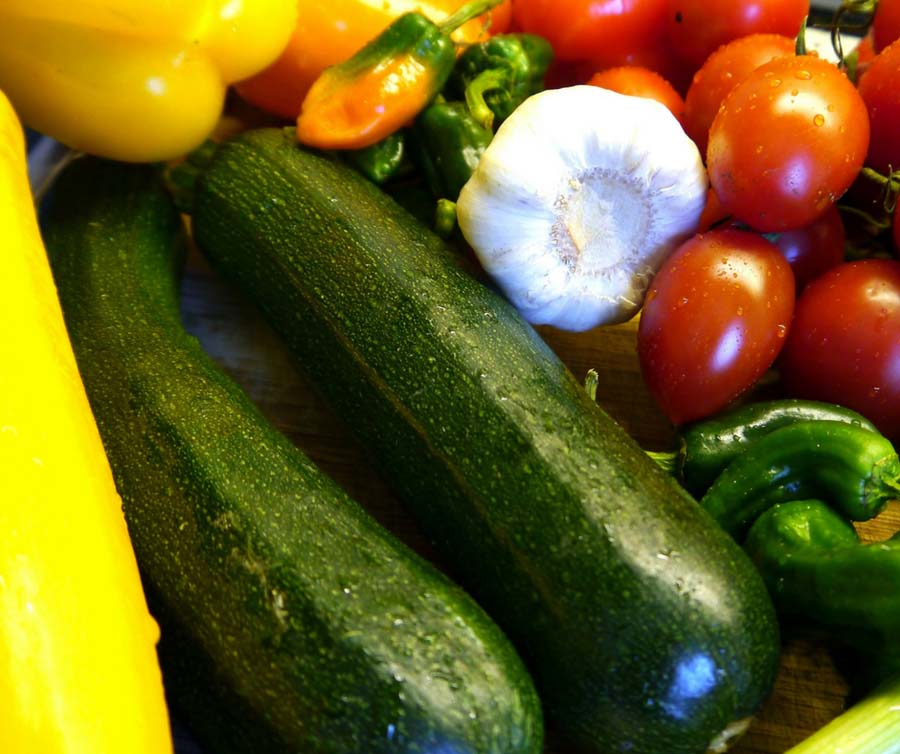 When can I eat vegetables on the 2B Mindset program?
You can always eat vegetables on the 2B Mindset! Vegetables should always make up a good portion of your diet but on the 2B Mindset nutrition plan they're front and center.
2B Mindset encourages that your first bite should always be vegetables and you should have some with every meal! Breakfast is optional for veggies, but highly encouraged. The portions are different for each meal so make sure you're paying attention to your plan materials and building your meals accordingly. Because we have to have veggies with each meal these 2B Mindset vegetable recipes are important!
These are the recipes you'll be using the most! They make life really easy. If you have tasty veggies to eat you won't be tempted to fill your plate with other stuff.
SaveSave
SaveSave