This site contains affiliate links. Please see Policies for more information.
If you've ever used the Instant Pot you know how easy it is to make delicious dinners for the whole family. When I'm getting ready to make dinner I'm always looking up Instant Pot cooking times for meat. Instead of always having to flip through my book or look it up online, I made a cute little cheat sheet!
You can print it for free below and hang it on the refrigerator or next to your Instant Pot so you never have to question yourself again! If you scroll down even further you'll find the info on my cheat sheet printable for pressure cooking vegetables.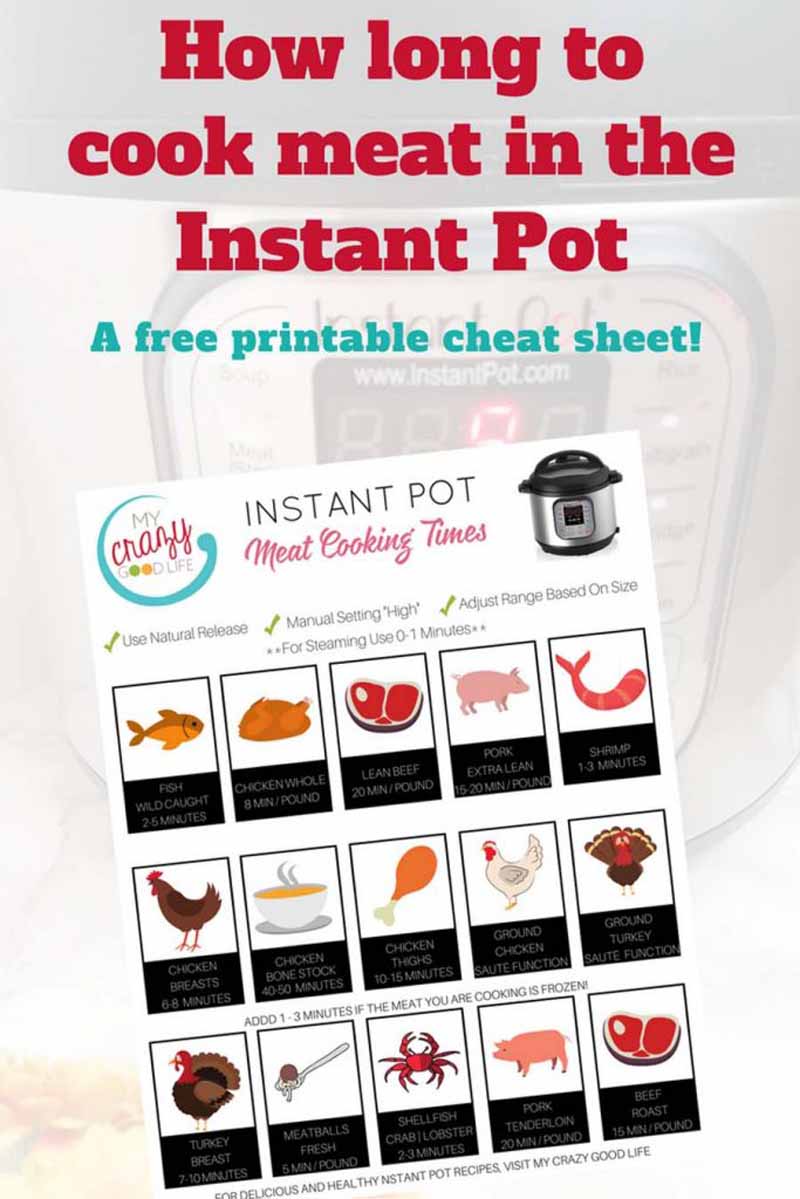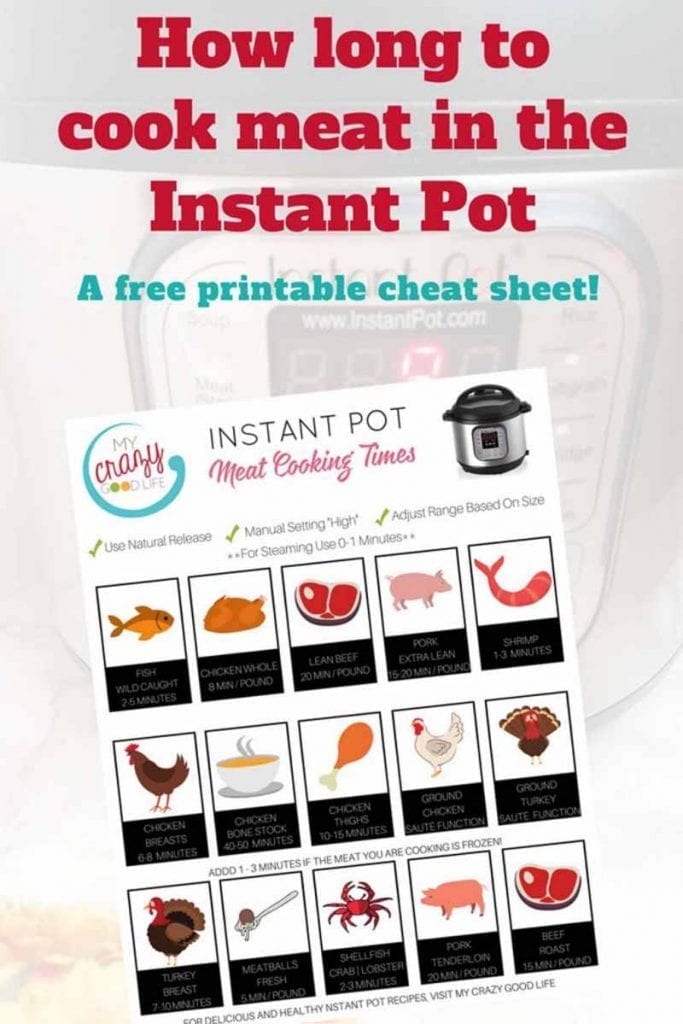 Instant Pot Cooking Times For Meat
Cooking meat in the Instant Pot is amazing. It's easy, I don't have to watch it, check it, turn it, or monitor it's progress, and when it's done right it comes out perfectly juicy and tender.
I'm going to share my secret weapon with you. It's an Instant Pot cooking times for meat cheat sheet! It's a free printable that you can get right here.
Hopefully this will help you as much as it has helped me. It's also a really nice addition to the kitchen if you have a spouse that's not super familiar with the Instant Pot. When someone else wants to cook, I'm not arguing, but this helps make sure everything gets cooked perfectly the first time! It's one sheet, prints out easily at home, and you can hang it right on the fridge or on the cabinet!
Do You Have A Cheat Sheet For Pressure Cooking Vegetables?
I sure do! It's just like this one. It can be saved or printed out. It's one sheet and it has all of the great veggies and cook times that you'll need to pair with your meats and starches! Using the Instant Pot to make vegetables can be super easy but it can also go sideways pretty quick. Under cooking or overcooking can be so frustrating.
With this helpful little cheat sheet you can know exactly how long to pressure cook your vegetable. Nothing worse than having a nagging kid waiting for dinner and having to put it back in for another round because it's not quite done! I keep these right near my IP so that when I throw something in there I can just glance over and know what time I should select.
I'm new to Instant Pot cooking. Do you have other resources I should check out?
I was right where you were once. The Instant Pot is an exciting tool but it can also be easily overwhelming. If you are looking for some beginners resources check out these links: