This site contains affiliate links. Please see Policies for more information.
These Instant Pot lunch meal prep recipes are paired with simple snacks for an entire week. This the second of a four-part series that walks you through my entire process of meal planning and prep. It takes just over an hour to prep a week's worth of lunches and snacks.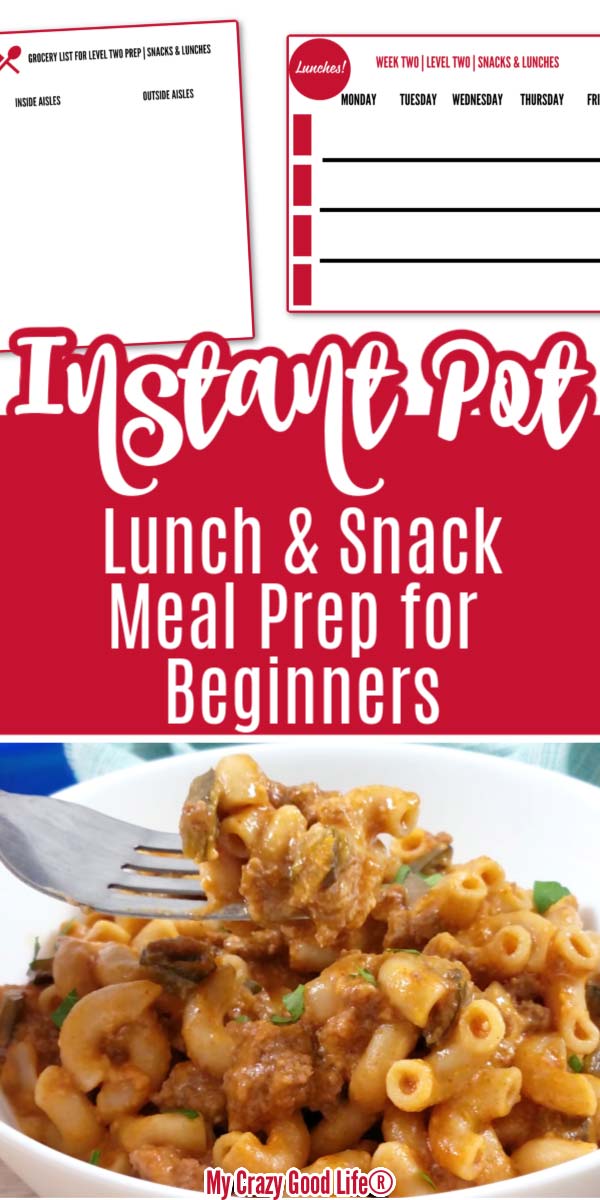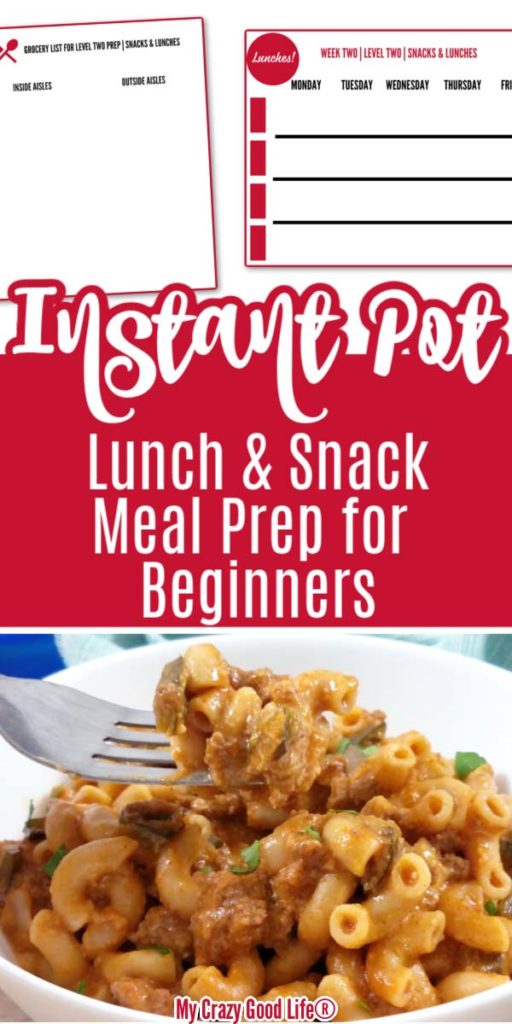 Here are links to the other preps in this series:
I have easy to print, free resources to help you be successful. Click here or scroll down to subscribe and download!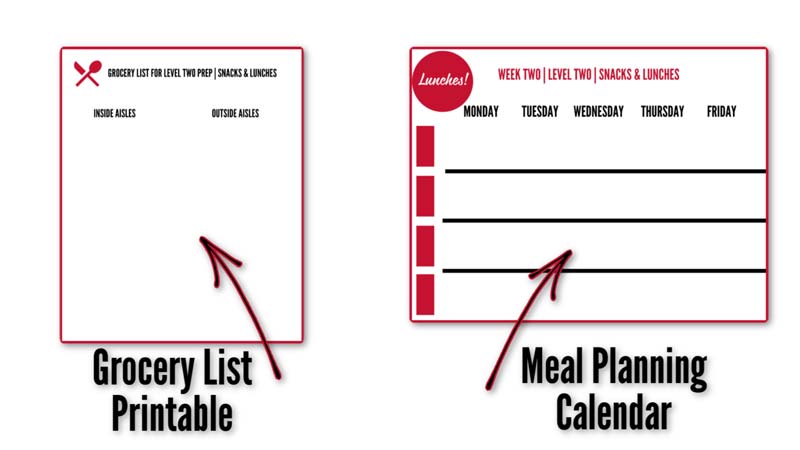 Meal prepping lunch and snacks is my personal favorite level of meal prep because it's not too time consuming and I prefer to breakfast and dinner every day.
The Instant Pot is my favorite meal prep tool because for the most part, I can add everything to the pot and then walk away to accomplish more meal prep tasks while my recipe is cooking.
Looking to make it easy? Here are some of my favorite meal prep tools:
Instant Pot
Kitchenaid Stand Mixer
Cuisinart Food Processor
Vitamix Blender
Fruit and Veggie Containers
Rubbermaid Containers
Snack bags for nuts
Planning your Instant Pot Lunch Meal Prep
If you need a refresher on meal planning vs. meal prepping or why people prep, click here to see my beginner meal prep article.
How much food do I need to prep? How many people do I need to plan for?
What meal prep lunches and snacks do I prep? Look at your calendar to account for any changes (nights out, happy hours, etc.)
Do I need extra lunches and snacks? Are any friends coming over, did you family devour your last meal prep, etc.
It's a good idea to always have a few extras on hand for emergencies. Granola bars, your favorite nuts, and fruit–like an orange–are great for these extras.
Use the convenient printables below to help organize your plan and prep. I use my shopping list template and bring it to the store with me. When you're making your grocery list, check your pantry first because you don't want to buy extra.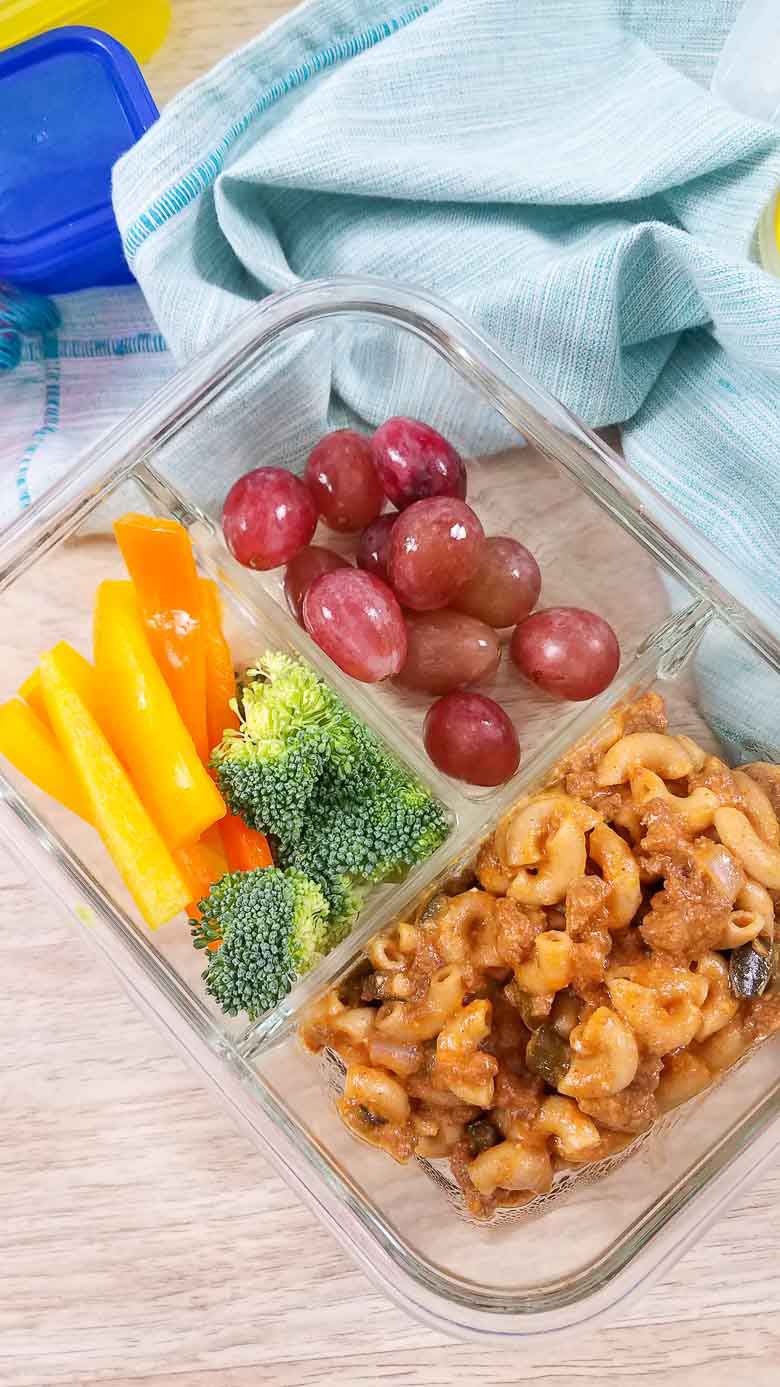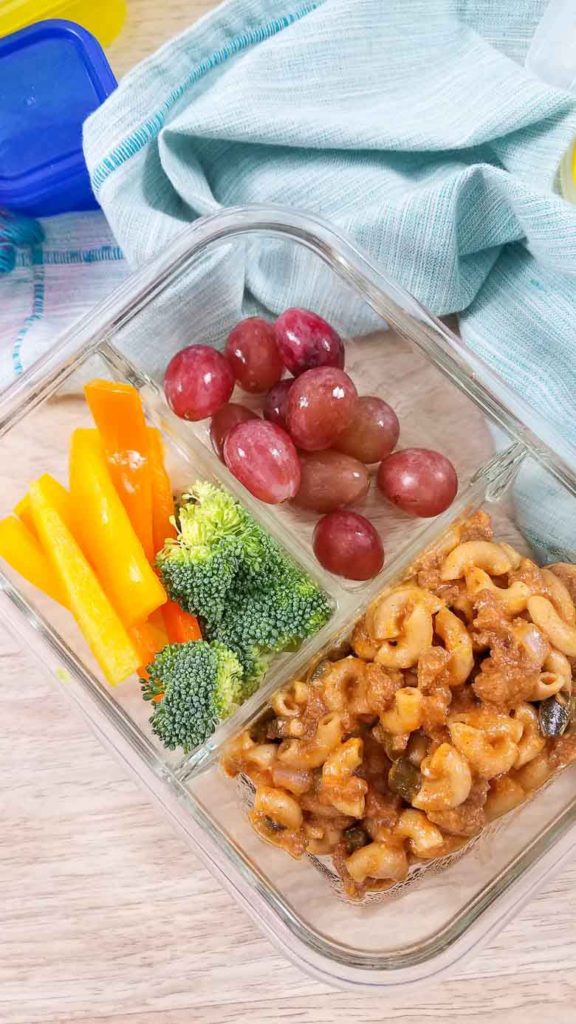 Prepping your Instant Pot Lunches
Here are my shopping lists for the snacks, Instant Pot Buffalo Chicken Dip, and Instant Pot Hamburger Helper recipes.
I love that this Instant Pot meal prep lasts all week long, and gives me a variety of things to snack on. Feel free to vary these recipes if you'd like–I have a long list of meal prep recipes below and they can easily be made in the slow cooker, any electric pressure cooker, or right on the stove.
You can also watch in this meal prep video how I prep these exact recipes:
Snacks:
Lunch: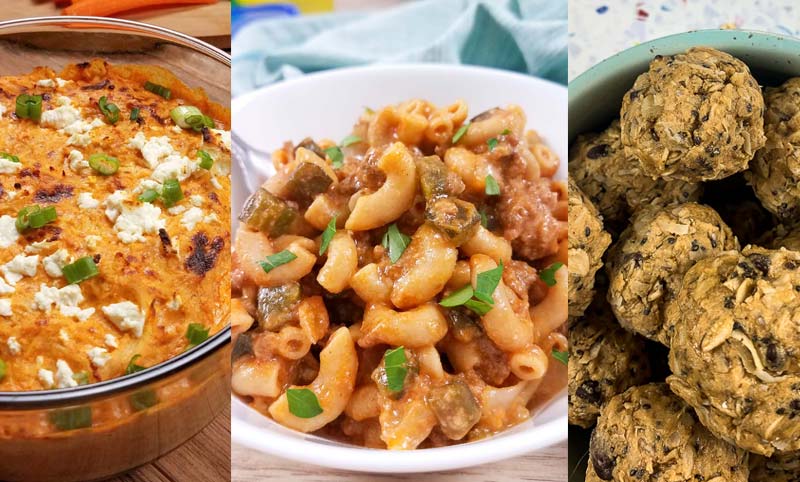 The Process of your Instant Pot Lunch Meal Prep (also called a Prep Plan)
Time needed: 1 hour and 15 minutes
These are the steps I take to prep my lunches and snacks for a week.
Start the Buffalo Chicken Dip

Add the chicken to the Instant Pot for the Buffalo Chicken Dip. While that is coming to pressure and cooking, prepare the sauce that goes with the recipe and put it in the refrigerator as you wait for the chicken.

Prep the next recipe

Prep the ingredients for the Hamburger Helper and set them aside until you need them.

Begin making Protein Balls

Begin making the Protein Balls. Stick your bowl of oatmeal mixture in the refrigerator so it can firm up a bit.

Finish the Chicken Dip

Shred your chicken and finish making the chicken dip. When it's finished, separate it into meal prep containers and refrigerate or freeze.

Start the Hamburger Helper recipe

Brown the meat for the Hamburger Helper in your Instant Pot on Sauté. After adding the rest of the ingredients to the Instant Pot, set the cook time and seal the valve.

Prep your veggies

While the Hamburger Helper is coming to pressure, begin peeling and chopping vegetables for snacks throughout the week.

Finish Protein Balls

When the Hamburger Helper is finished cooking, allow it to cool in the pot for a few minutes while you roll out the protein balls and add them to a meal prep container.

Portion Nuts

Portion out your nuts into small plastic baggies.

Need more?

If it makes it easier for you, go ahead and separate out all of your snacks for the week. Group your daily lunches and snacks together in the fridge.
Looking for more healthy Instant Pot recipes?
Next, when you're ready go to Level 3: Breakfasts, Lunches, and Snacks.
Enter your email below for the meal planning calendars and shopping lists that I have prepared for you. They're an example of how I plan my lunches and snacks for the week for my family.
If you don't see a subscribe box above, please click here to sign up. The information will only be used to provide you with updates according to our privacy policy and terms of service, found on our website. We will never sell your info. If you don't receive your sign up link or printables, please check spam. If you still don't see it, please email me at beccaludlum@gmail.