The Instant Pot is easily my favorite tool for both cooking and baking. Over the years, I have tried just about every accessory. Some are overhyped, but some are game changers!
I've compiled the list below of the best of the best Instant Pot accessories. As an added bonus, I've even included links to some of my favorite Instant Pot recipes in the descriptions below.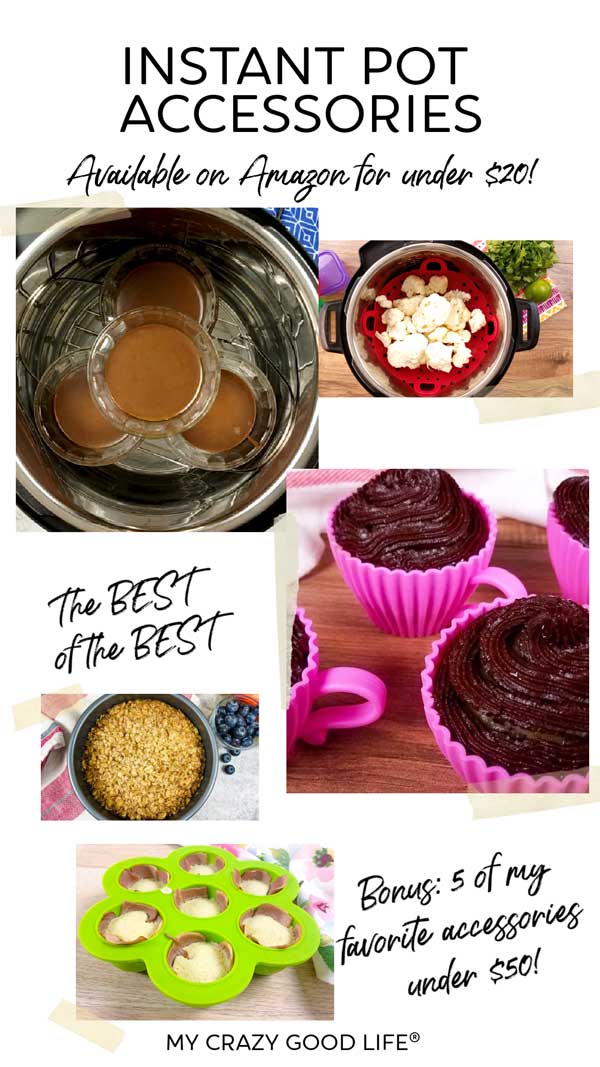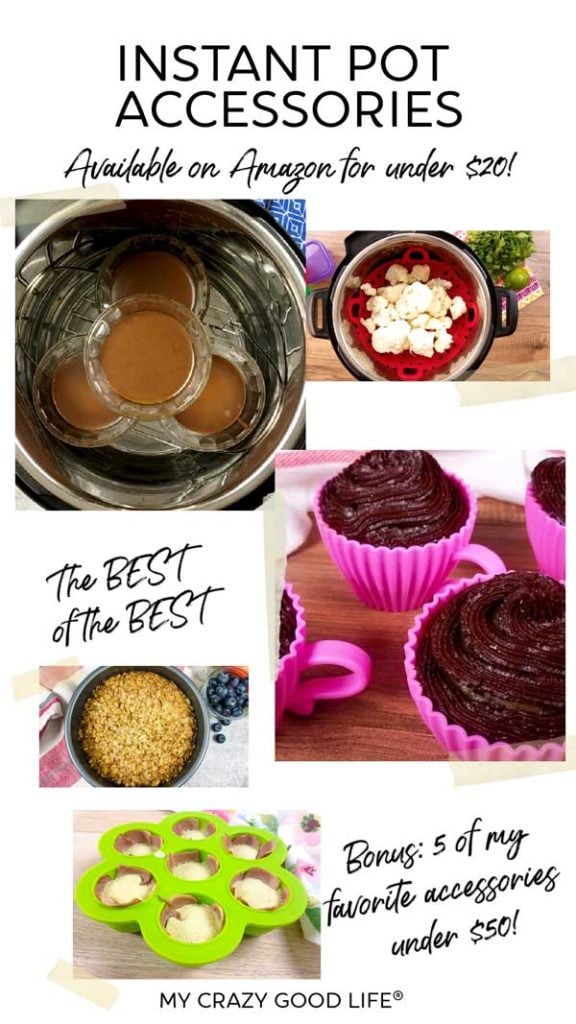 How to use Instant Pot Accessories:
These accessories are placed into the inner pot–never on the heating element of your pot. Always use liquid in your pot because that's what allows it to come to pressure.
You can find how much liquid to use for your pot by checking the owner's manual. For example, my 6 quart pot always uses at least 1 cup of water to come to pressure.
Below, you'll find an Instant Pot trivet alternative, ramekins for the Instant Pot, and other fun add-ons that make pot in pot cooking fun!
These accessories can also work in the Ninja Foodi, Crockpot Express, or any other electric pressure cooker.
My general rule of thumb is that if it's safe for the oven, it's safe for the Instant Pot! Any heat resistant pan or dish is going to get very hot in the pot, so always use oven mitts to remove it from the pot.
The Best Instant Pot Accessories Under $20
For a direct link to Amazon, click the name or image of the product for easy ordering. Make sure that the accessory you want is ordered for your Instant Pot model.
These silicone lids are perfect for Instant Pot yogurt, Spinach Artichoke dip, and use with the egg bite molds. I love using them as an alternative to foil to seal things in the Instant Pot.
---
This silicone steam rack is perfect for steaming potatoes and other large vegetables, especially if you've lost your metal trivet. The long silicone handles help you carefully remove things from inside the pot.
The steamer basket is great for making perfectly cooked foods like vegetables in the Instant Pot. This one is silicone so it's great for a few different sizes of the Instant Pot!
The silicone steamer basket is used in these recipes:
---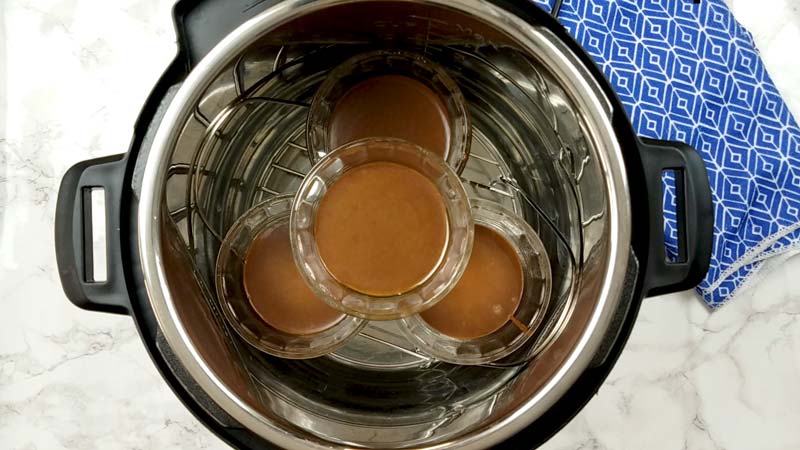 ---

---
I love these! The list below shows how versatile these molds are. I use them for making my copycat Starbucks Egg Bites and tons of other family favorite recipes!
Used in these recipes: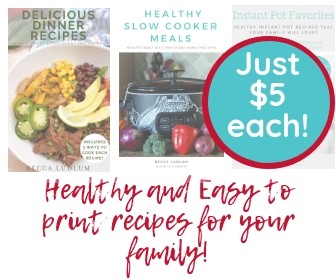 ---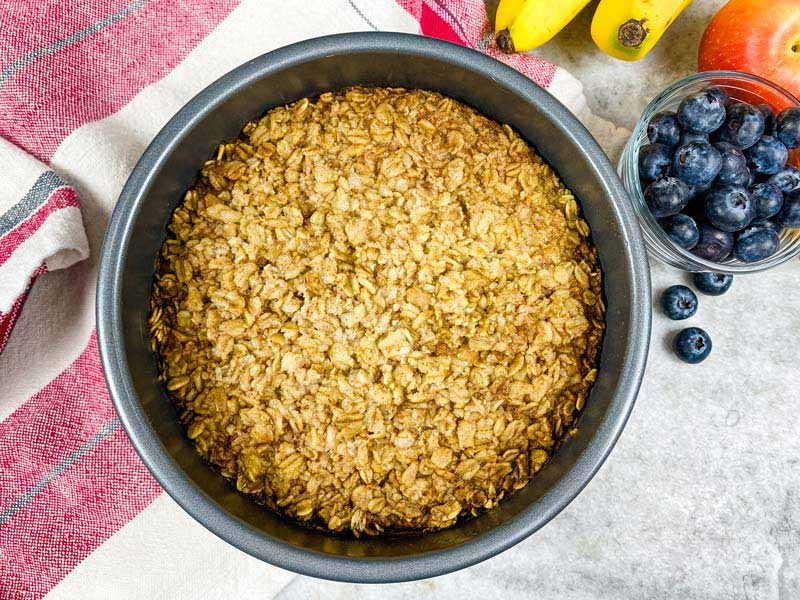 ---
---
---
I've found so many great accessories under $20 that I had to add a section for my favorites that are over $20, including some great accessory kits that I've seen on sale!
Instant Pot Accessories Under $50
If I could do everything over again, this would be the first accessory I bought!
---
I love having an extra inner pot for my IP. If you have two big recipes to cook on the same day and you want to start on the 2nd one immediately (before the first cools down)…these are a lifesaver!
---
This lid is good if you use your IP on the crockpot or sauté settings, or if you'd like to travel with your pot after cooking something. This lid is not to be used while pressure cooking.
---
You might be thinking "hey, that's not technically an accessory" and I guess you are right. BUT this is an excellent accompaniment to all Instant Pot cooking. You can have your main dish items going along with sides or dessert in the mini, and it's great for traveling.
---
This awesome Instant Pot accessory comes in three sizes so you can match it to your pot. It's awesome for doing veggies but it's also really great for things like hard boiled eggs, potatoes, and more. You don't have to worry about wiggling it out, it has an awesome handle on top. It's also perfectly suited for steaming because it has built in legs that keep it elevated so you can include your liquids without boiling your veggies or potatoes!
Useful In These Recipes:
Looking for an accessory bundle?
This 60 piece accessory bundle has a ton of my favorite accessories in it!
Instant Pot Tips
Are you new to the Instant Pot world and have questions? Are you looking for some more information before you purchase an Instant Pot? What the heck is quick release vs natural?
I have lots of great info on cooking with the Instant Pot. Here are some more posts that will be helpful along the way!