The Instant Pot is easily my favorite tool for both cooking and baking. To get the most out of this electric pressure cooker, I have found some of the best Instant Pot accessories under $20–here's a list of my favorites…hint for you shoppers: these make excellent Instant Pot gifts!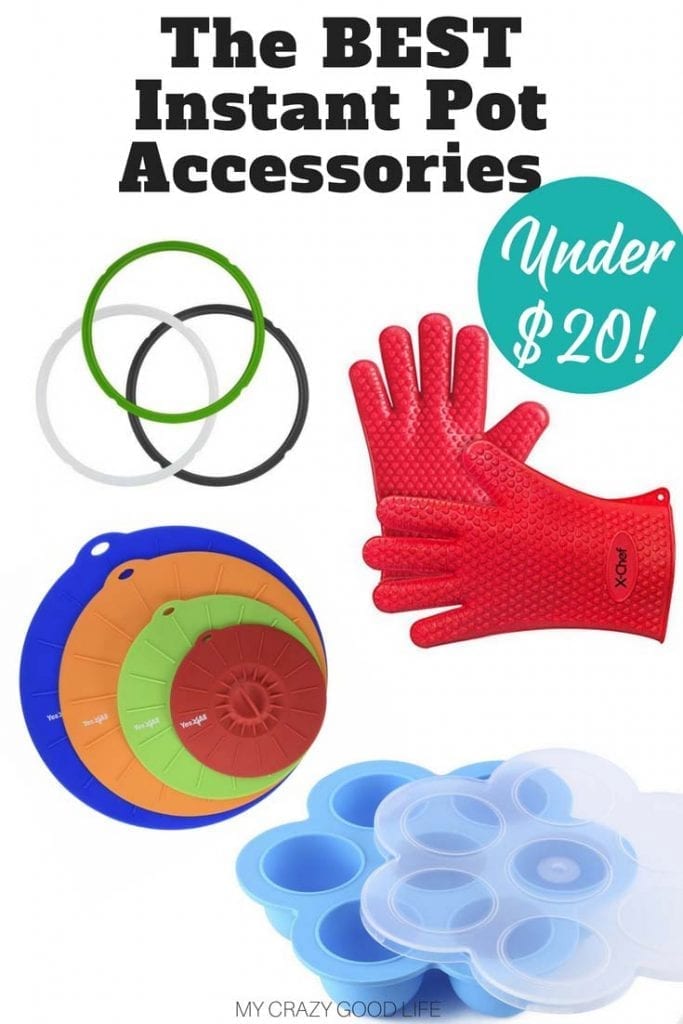 I love finding Instant Pot accessories that are multi-use so another helpful thing you'll find in this post is that the recipes I use these accessories for are linked below! You can get a lot of great use out of these accessories and some of them are even great for other cooking methods.
You don't just have to use them with your IP and call it done, you can use them in the crockpot, the oven, and more! My general rule is that if it's safe for the oven, it can be used in the Instant Pot.
These Instant Pot accessories are excellent for making a variety of delicious recipes and many of them are multifunction! If you are looking for the best Instant Pot accessories this is the place to be, even better: these are all under $20!
The Best Instant Pot Accessories Under $20
Click the title of the product to head straight to Amazon.com to check prices and make your purchases! Don't forget about your favorite Instant Pot fanatics.
These Instant Pot accessories also double as amazing Instant Pot gifts! The people in your life who love their IP can truly benefit from some of these items which means you'll be giving them a gift they can enjoy and be excited about!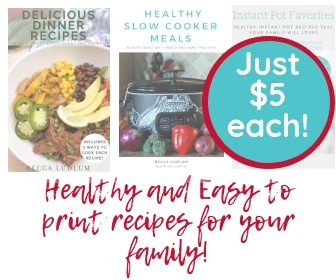 These silicone lids are perfect to help your Instant Pot along! I love using them for my Spinach Artichoke dip–it helps to keep the extra moisture out of your foods!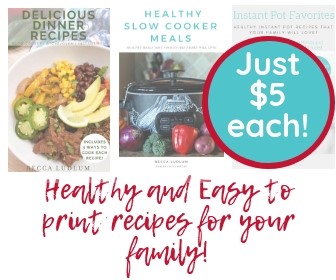 This silicone steam rack is perfect for steaming potatoes or other large vegetables, and also great to use under bowls and casserole dishes–the handles are so…handy!
The steamer basket is great for making perfectly cooked veggies, rice, and more. There are a few varieties. This one is silicone so it's great for a few different sizes of the Instant Pot!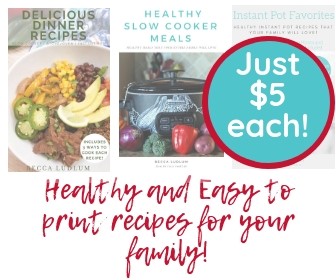 The silicone steamer basket is used in these recipes:
Spanish Rice | 21 Day Fix Spanish Rice with Chicken
Ramekins are one of the best Instant Pot accessories as well as a great general accessory for the kitchen. You can broil them, bake them, serve up dips, sauces, and meals in them!
These are some of my favorite recipes that use the ramekins in the Instant Pot!
The 4oz Ramekins are used in these recipes:
Lava Cakes | 21 Day Fix Lava Cakes
Frittatas | 21 Day Fix Mini Frittatas
Healthier Cupcakes | 21 Day Fix Cupcakes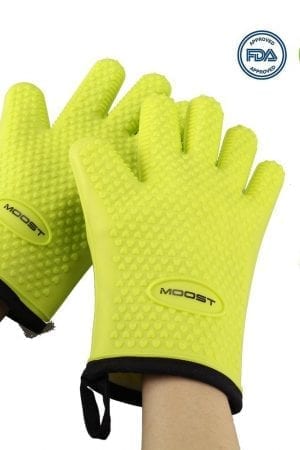 Probably the most used Instant Pot accessory we have are these silicone gloves that I use when I'm releasing the pressure on the pot. I have no stress about getting burned with steam when I'm wearing them!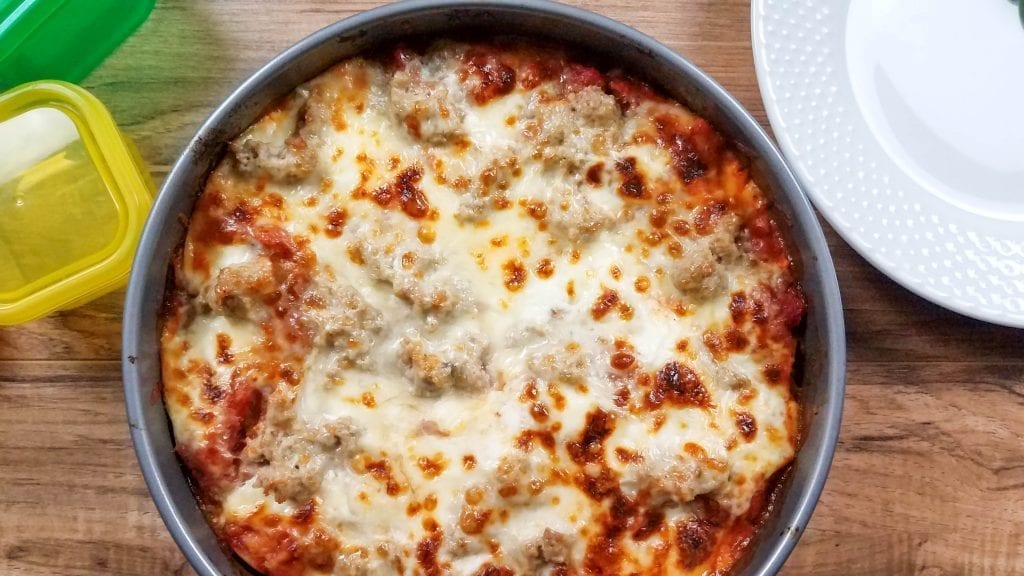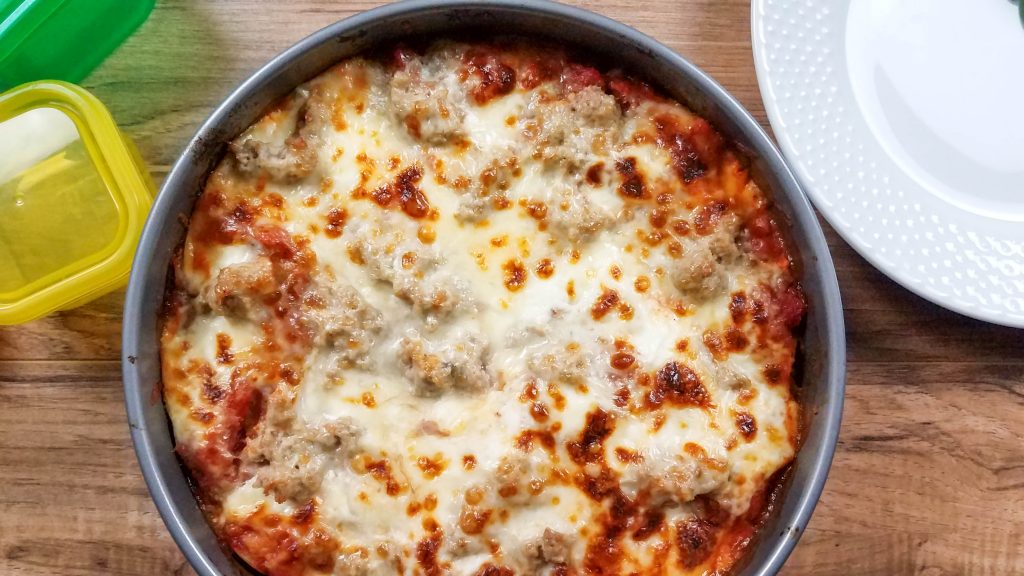 If you've ever made a cheesecake at home you are probably familiar with the springform pan. You can use them for so much more!
A springform pan is a great Instant Pot accessory because it has a bunch of different uses (both sweet and savory)!
The 7″ springform pan is used in these recipes:
Lasagna | Healthier 21 Day Fix Lasagna
Cheesecake | 21 Day Fix Friendly Cheesecake
Brownies | Delicious Healthy Brownie Recipe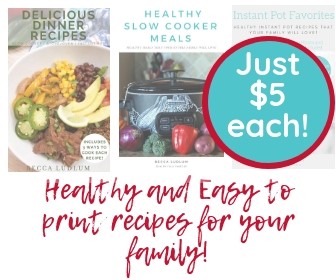 I've only recently discovered that a set of color coded silicone sealing rings is an excellent addition to my Instant Pot accessories collection.
They're great for keeping savory and sweet dishes just that…separate. Using separate sealing rings helps to keep the odor out of your Instant Pot.
An egg rack is a multipurpose device when it comes to Instant Pot accessories! You can use it as a trivet, for holding your steam basket, or for making hard boiled eggs!
I love that it can give me extra space both inside and outside of my Instant Pot when I'm trying to make an entire meal!
The egg rack is used in this recipe:

I love these for making my copycat Starbucks Egg Bites! I'm sure you could also make them for bite size desserts and lots of other things.
Used in these recipes:
Copycat Starbucks Egg White Bites
Copycat Starbucks Red Pepper Egg White bites
Dairy Free Starbucks Egg Bites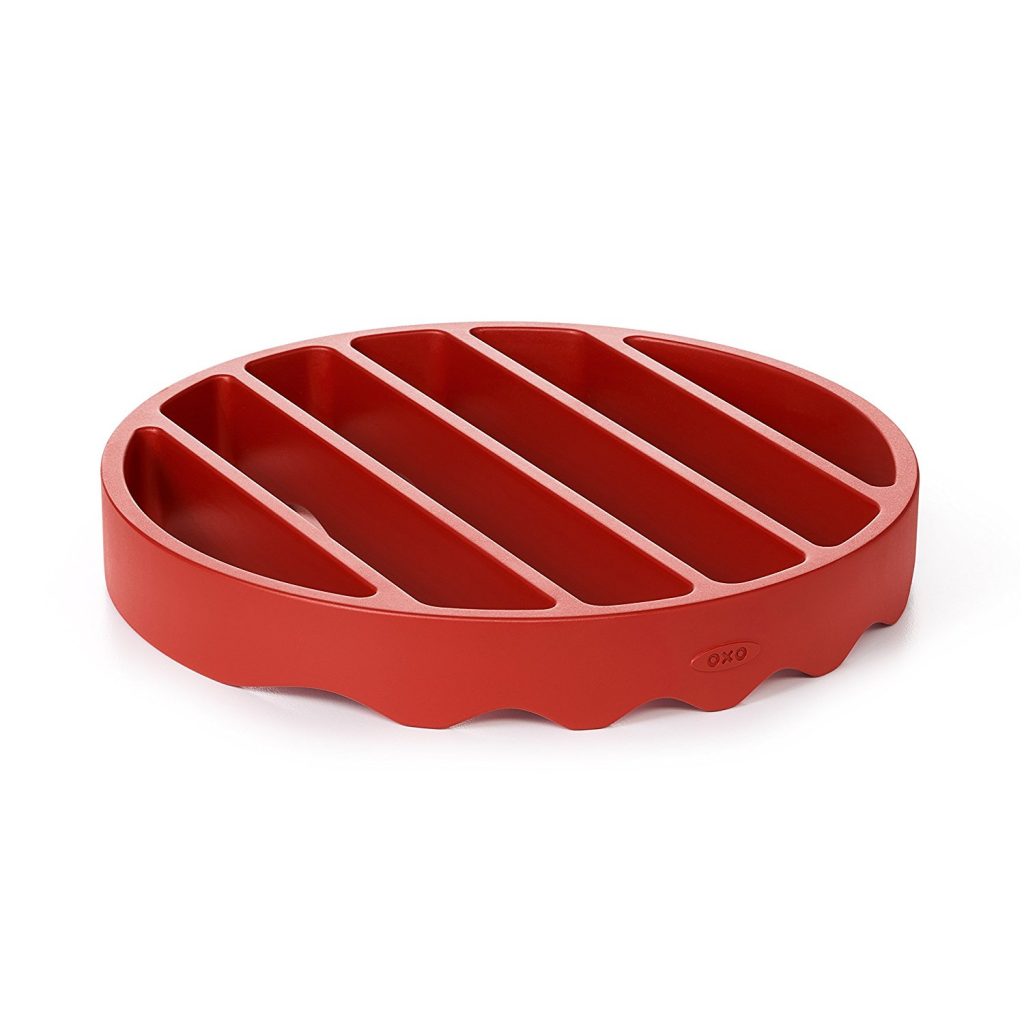 These silicone trivets are great for elevating anything while cooking in the Instant Pot or while baking or cooking in the oven as well!
Helps to drain fat and grease away from food while it is cooking too.
The silicone trivet is used in these recipes:
Lasagna | Healthier 21 Day Fix Lasagna
Brownies | Delicious Healthy Brownie Recipe
Cheesecake | 21 Day Fix Friendly Cheesecake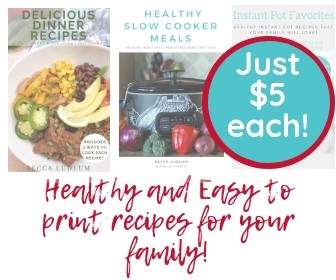 Using a larger casserole dish or soufflé dish can help to keep things cooking evenly and it also means you have a gorgeous display dish when you are done. It can go right to the table to easy serving! Check it out in action in this recipe: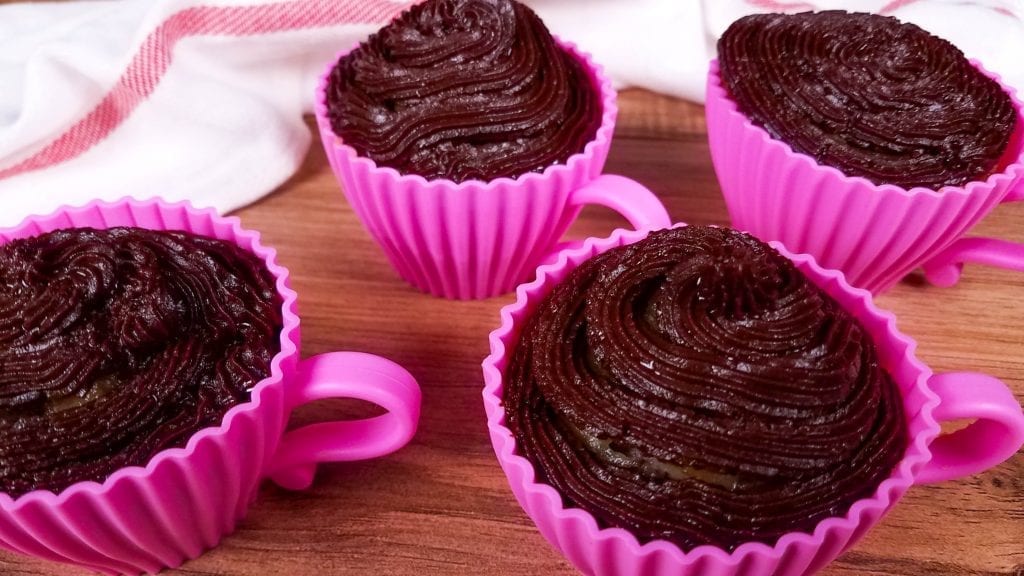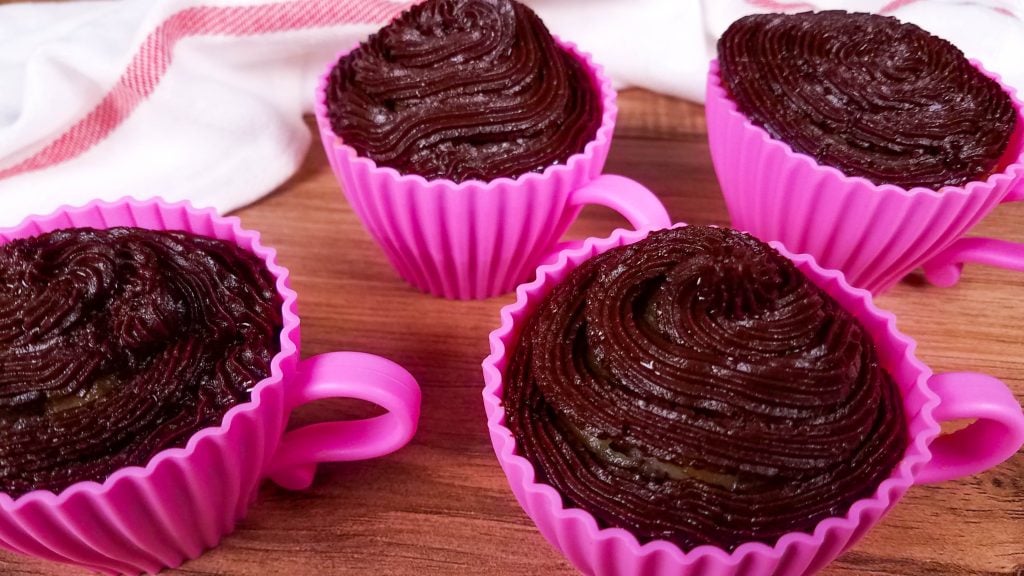 I've made some tasty cupcakes and muffins in these silicone tea cup molds. They're great for any kind of cupcakes and they're adorable as all get out!
See them in action right here:
I have to add this one accessory that is over $20. I wish I bought it sooner!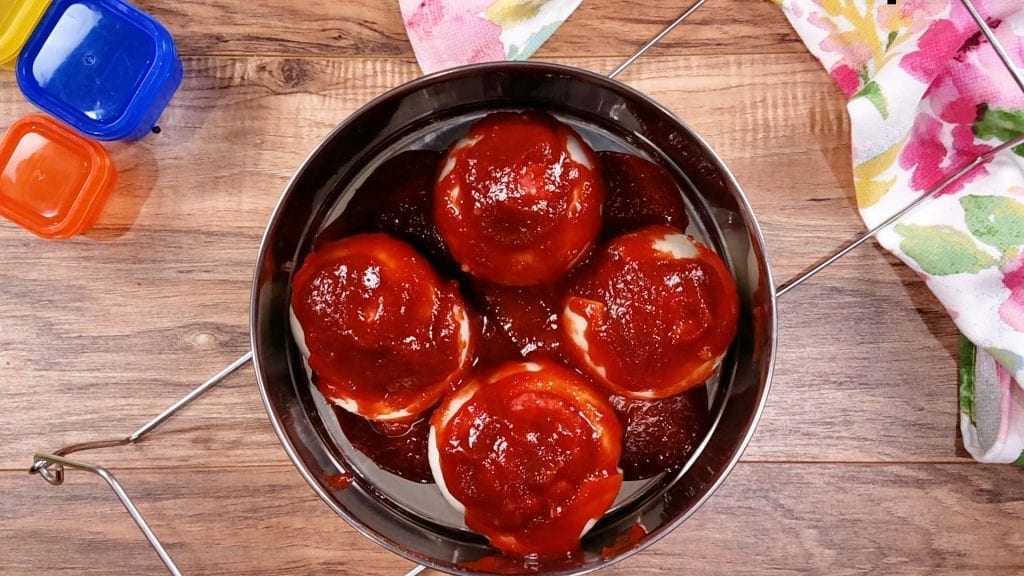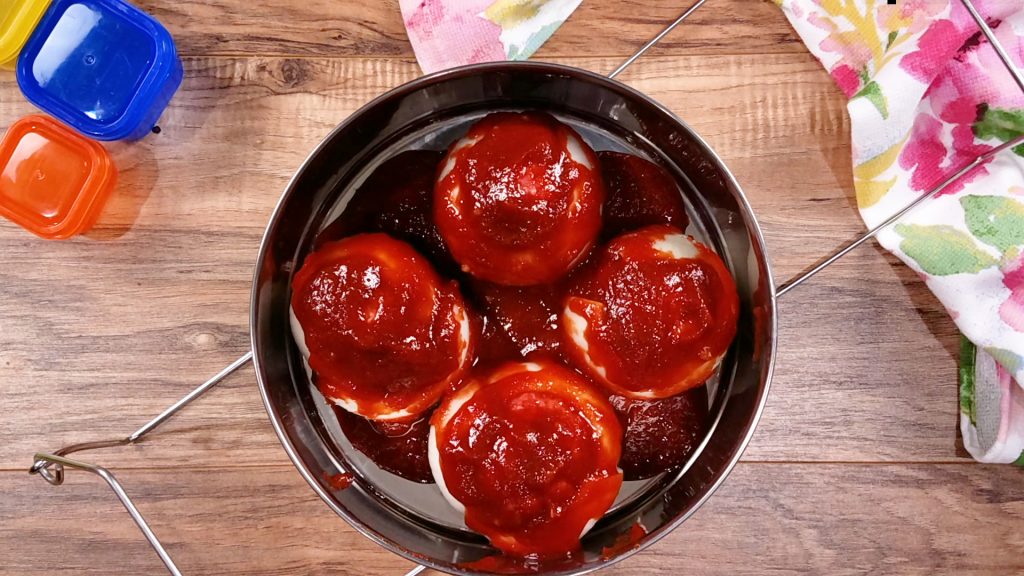 I love using this for making two lasagnas at once, meat and veggies, or these BBQ Meatloaf bombs! It's easy to clean, transfers easily from pot to oven for browning, and I feel like the handle is so much more sturdy than a foil sling.
If someone in your life loves making lasagnas or even cheesecakes this would make an excellent idea for Instant Pot gifts for them!
Instant Pot Accessories Under $50 | More Great Instant Pot Gifts
Are you looking for more amazing Instant Pot accessories?! If you love your Instant Pot as much as I do you'll definitely want to check out these IP accessories that are under $50.
They make a great gift for the Instant Pot lovers in your life as well! Since most of the people in my life already have Instant Pots at home, I can gift them with these amazing items knowing that they'll be fun and useful!
Instant Pot Accessories Under $50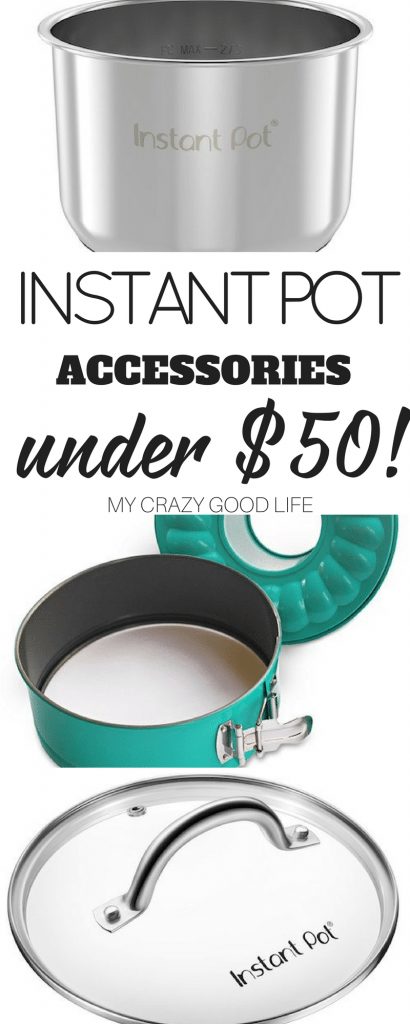 SaveSaveSaveSave