The Instant Pot is easily my favorite tool for both cooking and baking. Over the years, I have tried just about every accessory. Some are overhyped, but some are game changers! I've compiled the list below of the best of the best. As an added bonus, I've even included links to some of my favorite recipes and alternate uses in the descriptions below.
One of the best features is that not only are these great for the Instant Pot, but you can use many of these accessories in the crockpot and oven as well! My general rule is that if it's safe for the oven, it can be used in the Instant Pot.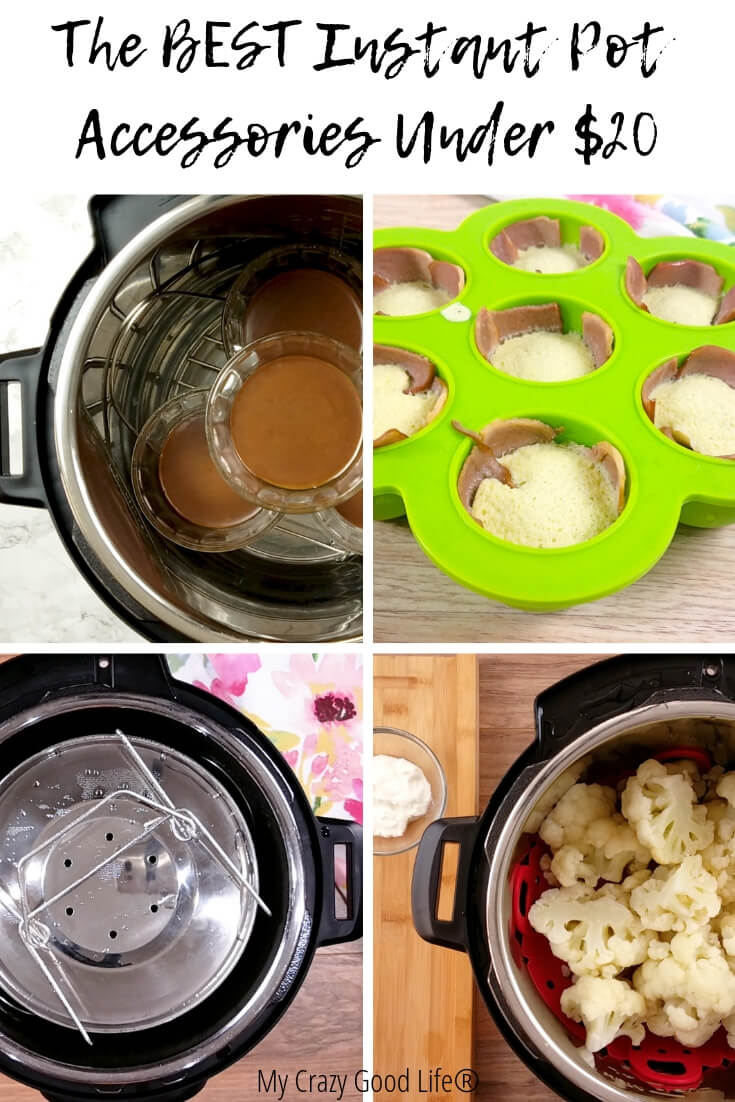 The Best Instant Pot Accessories Under $20
For a direct link to Amazon, click the name or image of the product for easy ordering. Don't forget that these make great gifts too, because these Instant Pot accessories also double as amazing Instant Pot gifts! The people in your life who are Instant Pot pros or new to the IP life will love these accessories. And you may be on the receiving end of the delicious treats they make.
These silicone lids are perfect for yogurt, Spinach Artichoke dip, and use with the egg bite molds. I love using them to help to keep my food fresh for longer, and to seal things in the Instant Pot.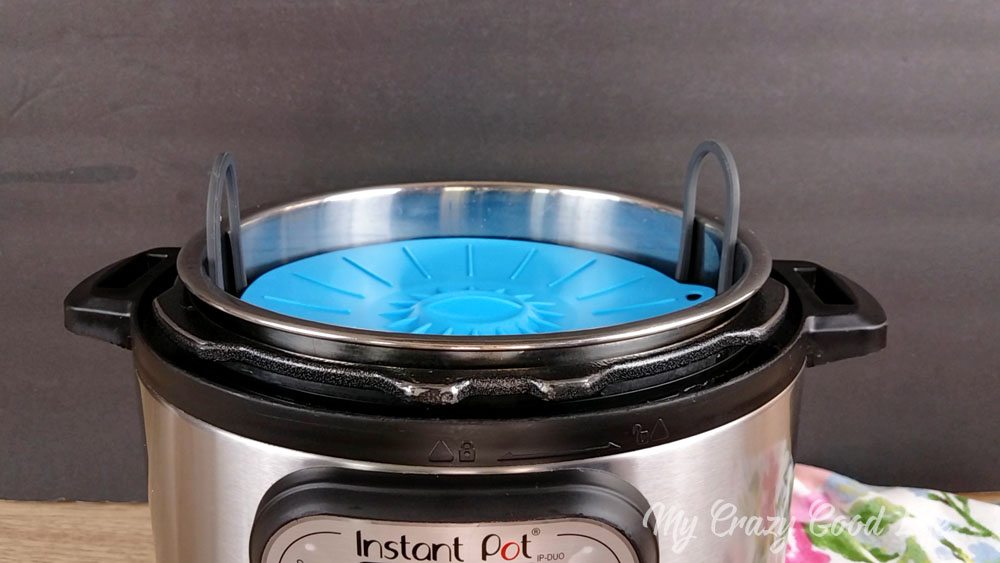 The silicone lids are used in these recipes:
Healthy Spinach and Artichoke Dip
---
This silicone steam rack is perfect for steaming potatoes and other large vegetables. These also double as great carrying handles to use under bowls and casserole dishes!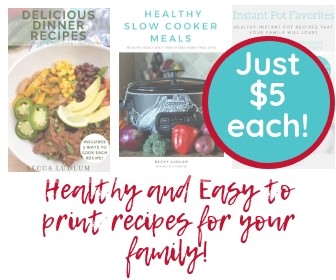 The silicone steam rack/trivet is used in these recipes:
---
The steamer basket is great for making perfectly cooked veggies, rice, and more. There are a few varieties. This one is silicone so it's great for a few different sizes of the Instant Pot! The one I use is red, but the link goes to the same thing.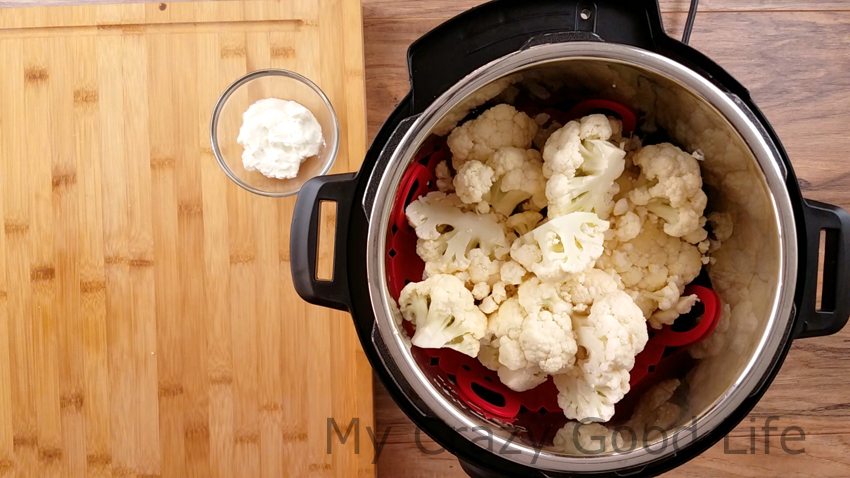 The silicone steamer basket is used in these recipes:
---
Ramekins are one of the best Instant Pot accessories as well as a great general accessory for the kitchen. You can broil them, bake them, serve up dips, sauces, and meals in them!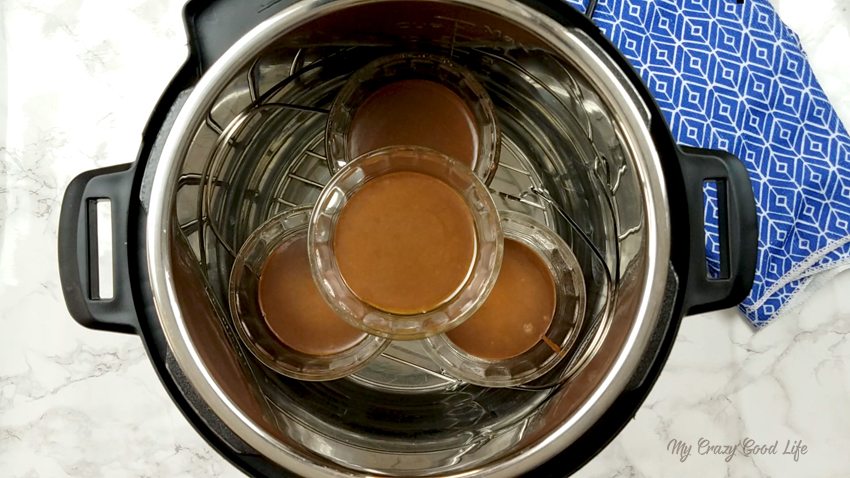 The 4oz Ramekins are used in these recipes:
---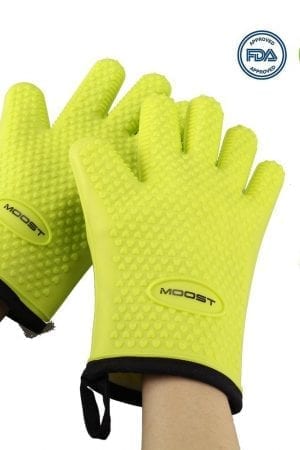 Probably one of the most used Instant Pot accessories we have are these silicone gloves. I use when I'm releasing the pressure on the pot, handling hot dishes from the oven, and since they're so easy to clean we even use them on the BBQ. I have no stress about getting burned or dropping food when I'm wearing them!
---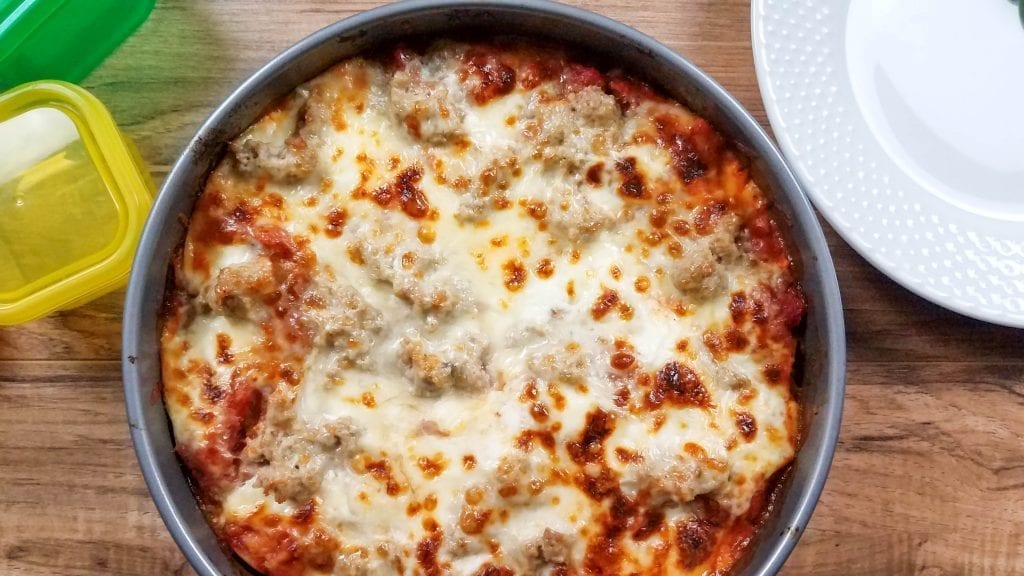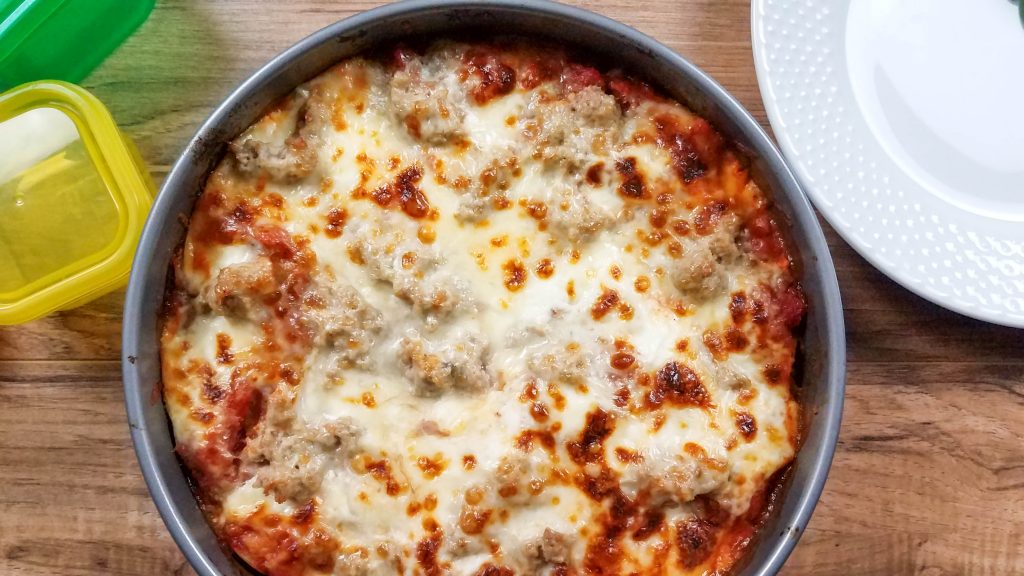 If you've ever made a cheesecake at home you are familiar with the springform pan. Did you know you can make cheesecake in the Instant Pot? Cheesecakes and so much more-everything from desserts to dinners.
The 7″ springform pan is used in these recipes:

Have you've ever noticed that the ring smells like the last cooked meal? Using color coded ones to for different meals will keep last night's lasagna away from today's lemon bars. Plus, having an extra set (or two) will help when you clean the rings. Check out this link on how to remove the odor from your Instant Pot.
---
The Instant Pot makes the best hard boiled eggs! While this egg rack is not necessary, it does come in handy and can also be used as a trivet–and my readers rave about their egg racks for making Instant Pot Hard Boiled Eggs.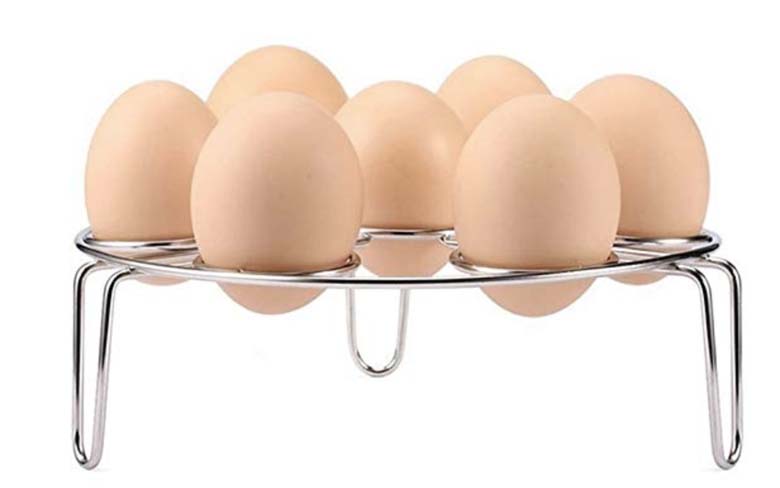 ---

I love these! The list below shows how versatile these molds are. I use them for making my copycat Starbucks Egg Bites and tons of other family favorite recipes! The uses are truly endless and only bound by your creativity.
Used in these recipes:
Starbucks Red Pepper Egg White bites
Dairy Free Starbucks Egg Bites
---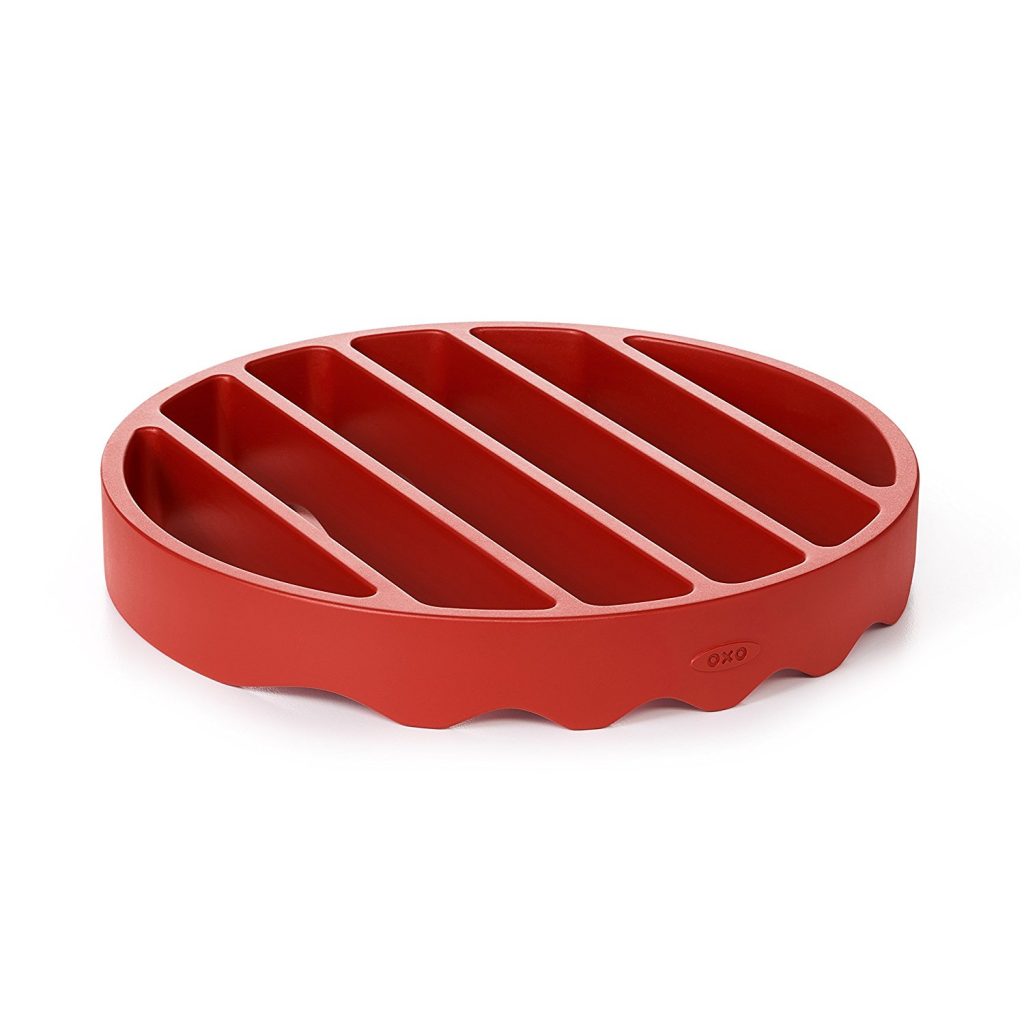 These silicone trivets are great for elevating anything while cooking in the Instant Pot or while baking or cooking in the oven as well! They keep food from burning on the bottom of the pot and helps keep fat and grease away from food while it is cooking too.
I think these are easier to clean than the metal trivet that comes with the Instant Pot, for sure!
---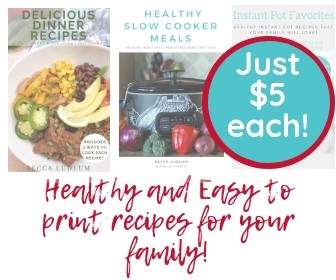 Using a larger casserole dish or soufflé dish can help to keep things cooking evenly and it also doubles as a gorgeous display dish when you are done. It can go right to the table for easy serving!
Check it out in this recipe:
---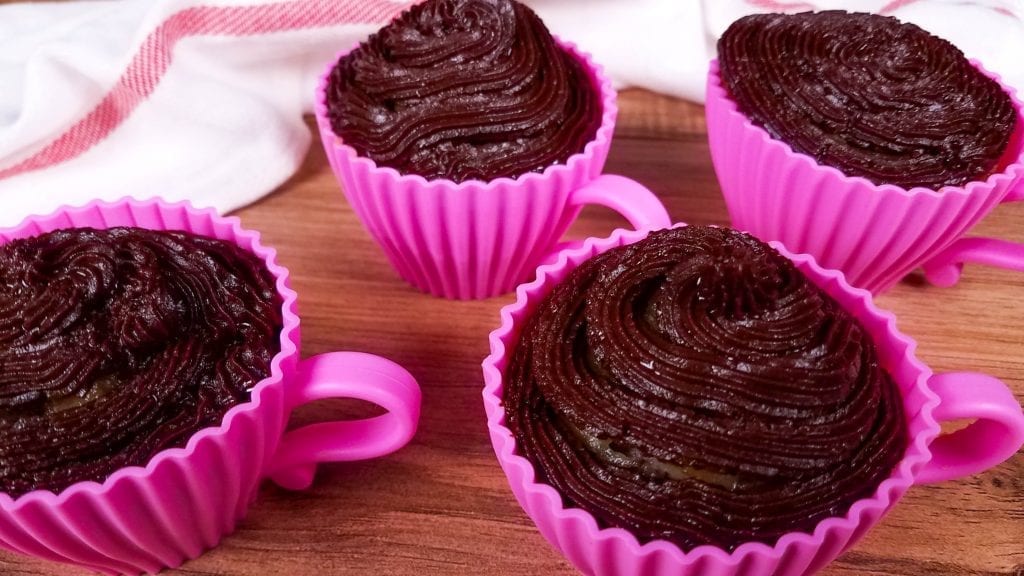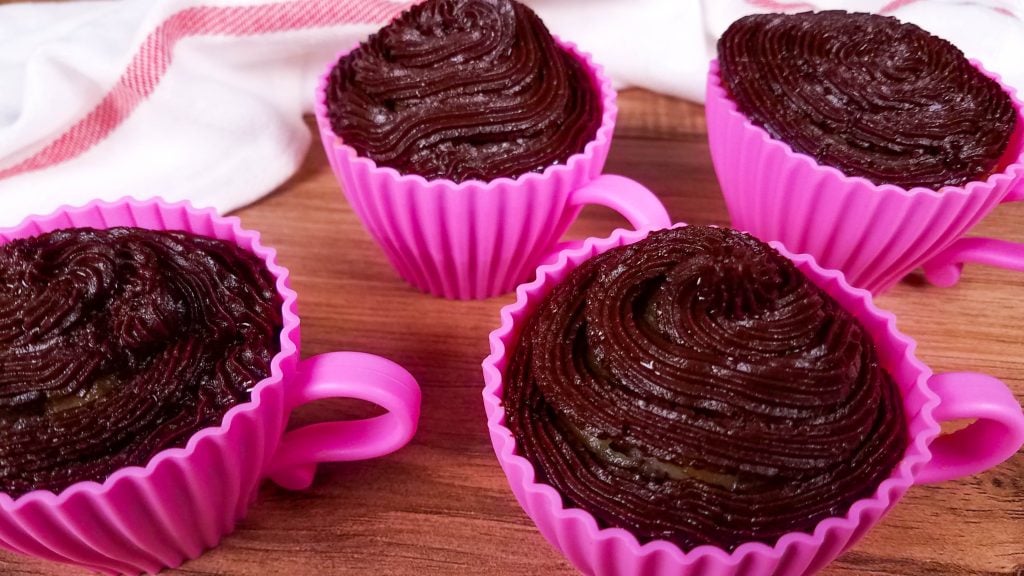 I've made some tasty cupcakes and muffins in these adorable tea cup molds. They're great for parties for those young and old!
See them in action right here:
---
I've found so many great accessories under $20 that I had to add a section for my favorites that are over $20, including some great accessory kits that I've seen on sale!
Instant Pot Accessories Under $50
If I could do everything over again, this would be the first accessory I bought!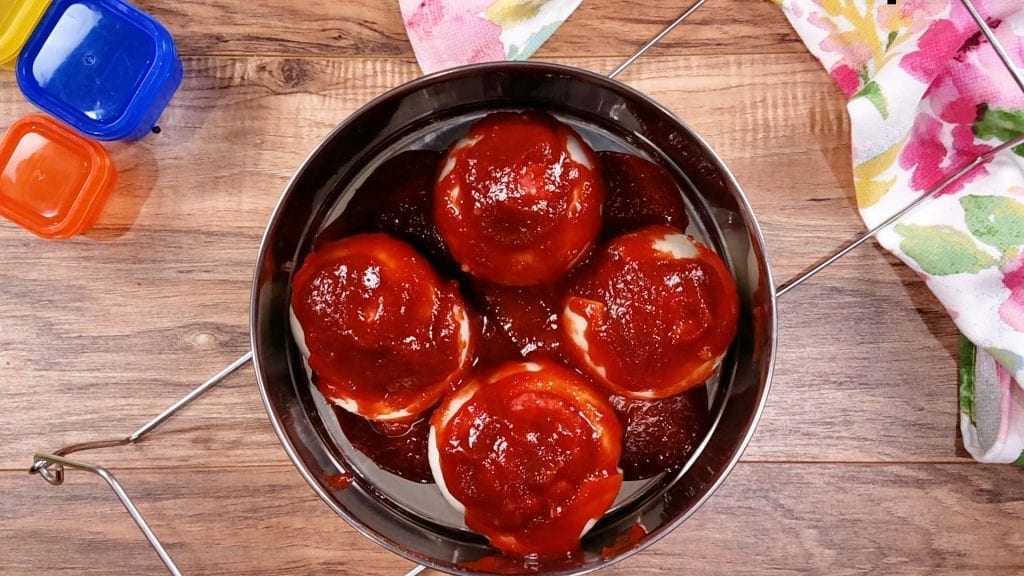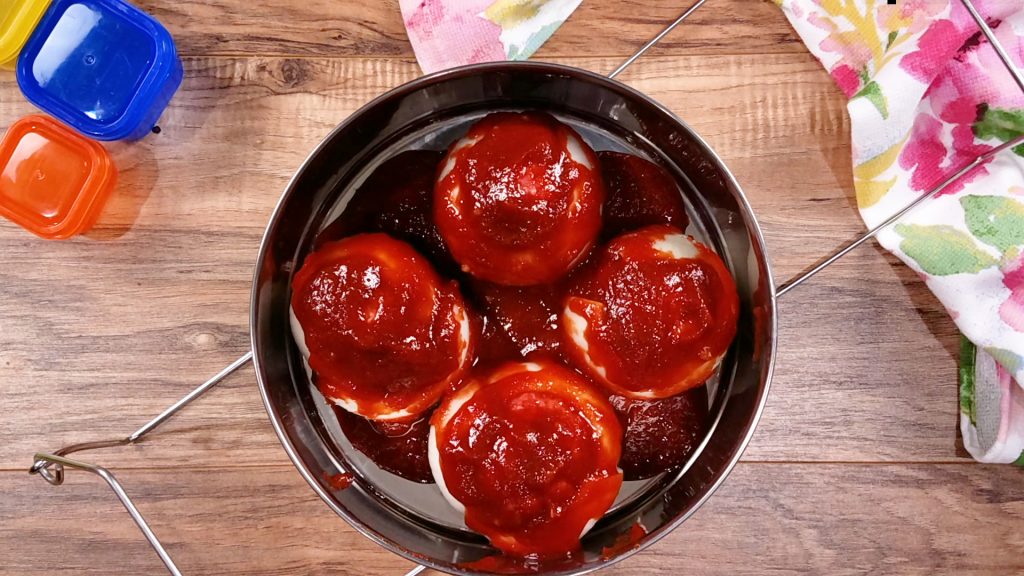 I love using this for making two lasagnas at once, meat and veggies, or my famous BBQ Meatloaf bombs! It's easy to clean, transfers easily from pot to oven for browning, and I feel like the handle is so much more sturdy than a foil sling.
If someone in your life loves making lasagnas or even cheesecakes, or is a stickler for making sure their food is separated, this would make an excellent Instant Pot gift for them!
See it in this recipe:
---
I love having an extra inner pot for my IP. It makes life easy when you are using your Instant Pot multiple times a day to meal prep. If you have two big recipes to cook on the same day and you don't want to wash the pot in-between, or you want to start on the 2nd one immediately (before the first cools down)…these are a lifesaver! These are also great for when you make recipes and travel with them in the Instant Pot!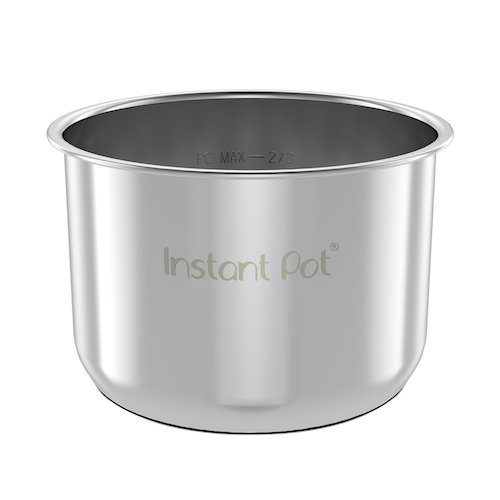 ---
Do you remember how I said you can make recipes ahead of time and travel with them? This lid is a lifesaver in those situations. It's also good if you use your IP on the crockpot or sauté settings! This lid is not to be used while pressure cooking.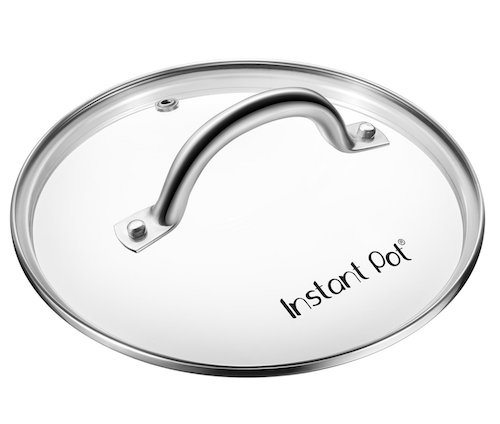 ---
You might be thinking "hey, that's not technically an accessory" and I guess you are right. BUT this is an excellent accompaniment to all Instant Pot cooking. You can have your main dish items going along with sides or dessert in the mini, and it's great for traveling.
If you are a camper, the IP Duo Mini is AMAZING. You can use it for all the regular recipes you love in scaled down portions. It's perfect for us "potheads" who love all things Instant Pot.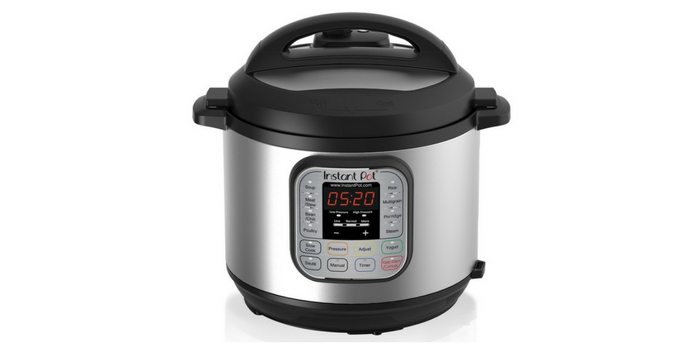 ---
This awesome Instant Pot accessory comes in three sizes so you can match it to your pot. It's awesome for doing veggies but it's also really great for things like hard boiled eggs, potatoes, and more. You don't have to worry about wiggling it out, it has an awesome handle on top. It's also perfectly suited for steaming because it has built in legs that keep it elevated so you can include your liquids without boiling your veggies or potatoes!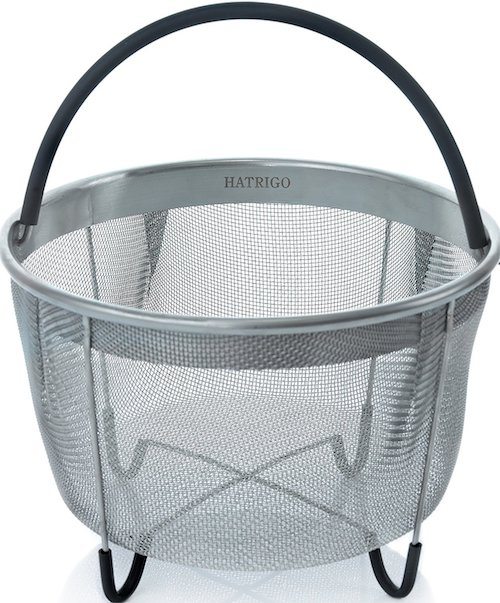 Useful In These Recipes:
Looking for an accessory bundle?
This 9 piece accessory bundle has a ton of my favorite accessories in it!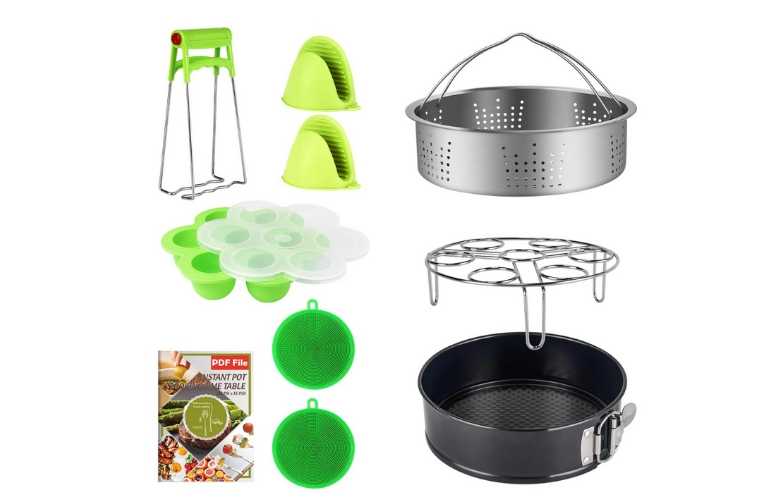 ---
Are you new to the Instant Pot world? Are you looking for some more information before you purchase an Instant Pot? How about troubleshooting issues when cooking? I have lots of great info on cooking with the Instant Pot. Here are some more posts that will be helpful along the way!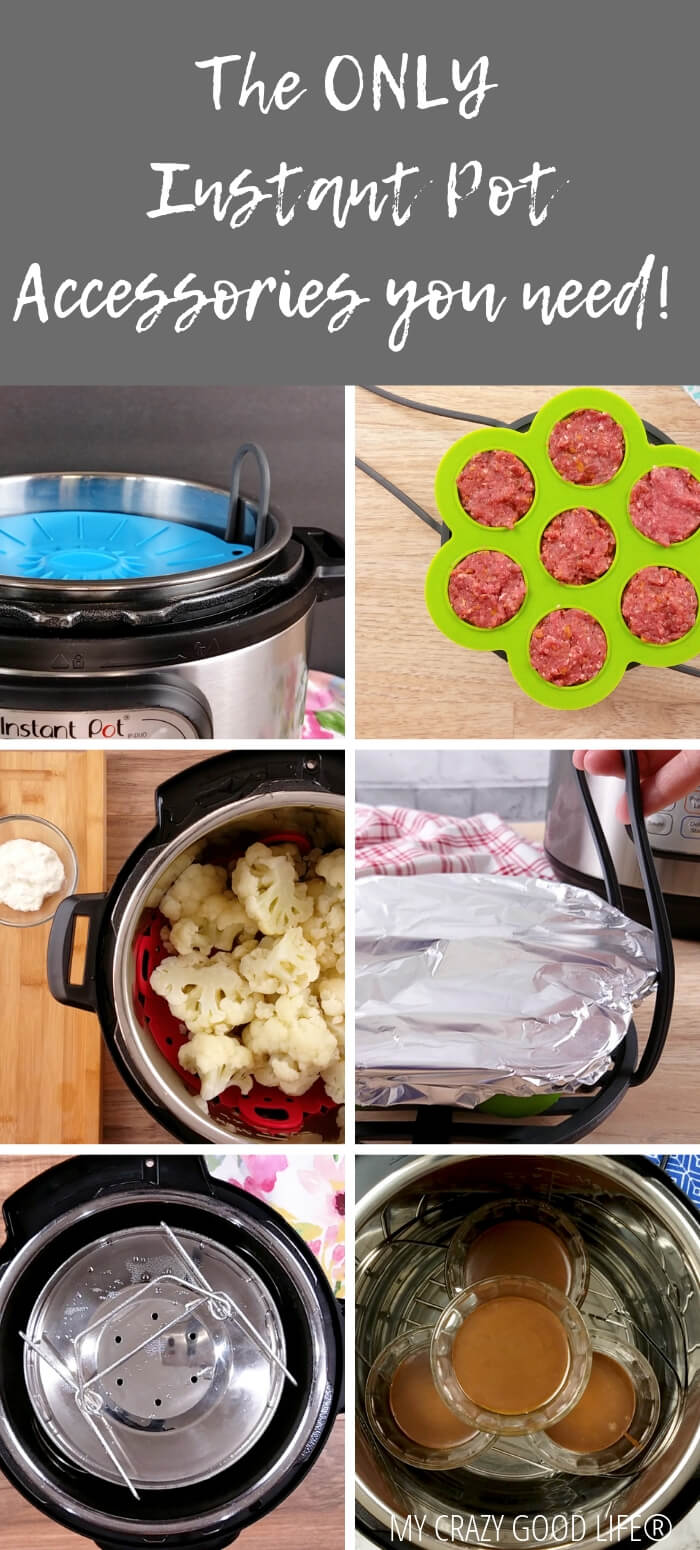 SaveSaveSaveSave