We're combining two awesome healthy lifestyle aides today…the Instant Pot and the 2B Mindset program! Add to that the fact that breakfast is the most important meal of the day and we're looking at the trifecta of recipe roundups! These 2B Mindset Instant Pot breakfast recipes are delicious. You're going to want to try them out no matter what kind of healthy lifestyle plan you are following!
Many of you are coming from the 21 Day Fix world, just like me, so I've included some tips on how to make these recipes perfect for 2B Mindset. It's hard to find a recipe that includes everything that you need for a specific meal (it can be done though, wait till you try those eggs benedict sandwiches), so I've tried to give some recommendations for pairings that will round out  your plate proportions!
Let's Talk 2B Mindset & Breakfast
Breakfast on the 2B Mindset program is all about protein and fiber-filled carbohydrates. The combination of protein and fiber will help give you both energy and a lasting fullness. Fiber and protein also work really well with plenty of water to help stave off hunger and cravings! I'm pretty excited about these 2B Mindset Instant Pot breakfast recipes because they're easy to start and then walk away to finish getting ready.
The whole basis of the 2B Mindset program is focused on a kind of plate division. Each meal has a specific portion for each food group and laying out your meals accordingly helps you find healthy choices and dietary balance. In the morning, this is actually more important than you might think! Starting your day off with a plate that is half fiber-filled carbs and half protein gets your body working in just the right way! You won't have a sugar crash mid-day, nor will you be starving after a few hours.
Here To Answer All Of Your 2B Mindset Questions:
Starting out with a new program can be scary and confusing. If you want to see the most results and get the most payoff for your efforts, check out this post about the 2B Mindset. I explain what it is, how it works, and how it compares to the 21 Day Fix!
What Can You Eat For Breakfast On 2B Mindset?
The ideal breakfast on 2B Mindset is one serving of fiber filled carbohydrates with one serving of protein. Before you eat any meal on the 2B Nutrition Plan you should be drinking 16 ounces of water. If you are adding vegetables into the mix for breakfast they should not be the main focus or take up a large portion of your plate. Recipes that include them I've noted ways you can adjust if necessary to make them more appropriate for your breakfast on the 2B Nutrition Plan.
2B Mindset Instant Pot Breakfast Recipes
Let's dive into some delicious recipes! Don't be afraid to step outside your comfort zone. As they say, variety is the spice of life! Don't let yourself get bored with the same old breakfast routine. You'll not only get sick of it but your body will notice. It thrives on different nutritional combinations just like your taste buds.
Fajita Breakfast Casserole A fajita breakfast casserole is great for protein but you'll need to add some whole grain toast or an english muffin to round out your fiber-filled carbs!
Copycat Starbucks Egg Bite Recipes This is a recipe that easily works for breakfast. You can add breakfast meats to the recipes or just eat them on the side. You can even add a whole grain english muffin or some toast to round out your 2B Mindset breakfast.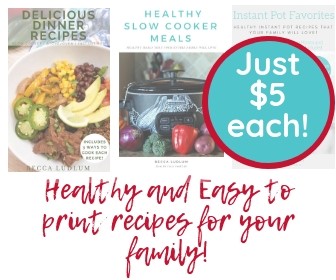 Healthy Mini Frittatas These are easily customizable. You can add more veggies or protein to suit your tastes. On 2B Mindset you need lots of protein with your breakfast!
Instant Pot Apple Cinnamon Oatmeal Cups I think I would cut back on the oats a bit in this recipe and add a side of meat or eggs in order to balance out the apples. Baked oatmeal with a side of turkey bacon or sausage on the side is a great way to start the day!
Peanut Butter Steel Cut Oats Can we talk about how freaking delicious this recipe is?! You'll love it. Add in some protein like turkey bacon or sausage and you can't go wrong!
Steel Cut Oats Whip up a batch of these flavorful steel cut oats and adding some breakfast meat to make a delicious and easy 2B Mindset Instant Pot breakfast. Perfect for meal planning and prepping ahead of time.
Eggs Benedict Is there anything the Instant Pot can't do?! No! This is a great breakfast choice for 2B Mindset. It's got your FFC's and your protein all wrapped up in one tasty meal.
Oatmeal Jars This is a great recipe that allows you to customize and control what your breakfast plate will look like. You can add just a bit of fruit and then pair it with some lean breakfast meat for the perfect way to start the day.
IP Breakfast Quinoa Pair this recipe with some breakfast meats and you'll have the perfect way to start your 2B Nutrition Plan!
Veggie Quiche This is a recipe that is packed with protein so all you need to add are a bit of fiber filled carbs and you are on your way to great day. Add some whole grain toast or even a whole grain english muffin!
Hard Boiled Eggs Some days are really hectic around here and I need to have my whole breakfast on the go. Hard boiled eggs with some whole grain toast is quick, easy, and perfect for eating while I'm running around in the morning!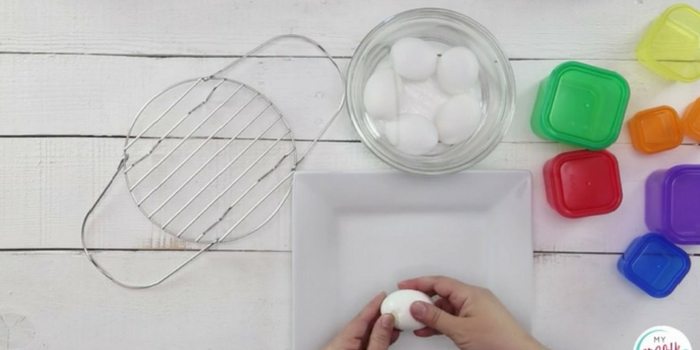 Coconut Lime Breakfast Quinoa The saltiness of some turkey bacon really goes well with this amazing breakfast quinoa. If you haven't tried a breakfast quinoa recipe yet, this is a must! You could also whip up some scrambled eggs to go with this if you prefer.
Do You Need Ideas For Dinner Or Lunch?
You know I'm a big fan of meal planning so I have put together some other great 2B Mindset recipe roundups. You'll have everything you need to plan for your whole week…maybe even the month!
SaveSave