Good news bullet journal fans! Today I'm sharing with you fun and free meal plan printable bullet journal stickers. Using the links below you can print these meal plan bullet journal stickers with 1 per page or 4 to a full page.
These go great in any bullet journal, they allow you to jot down your ideas and meals for the week. You can easily plan based on what you've done in the past (and liked) with an entire week in one location.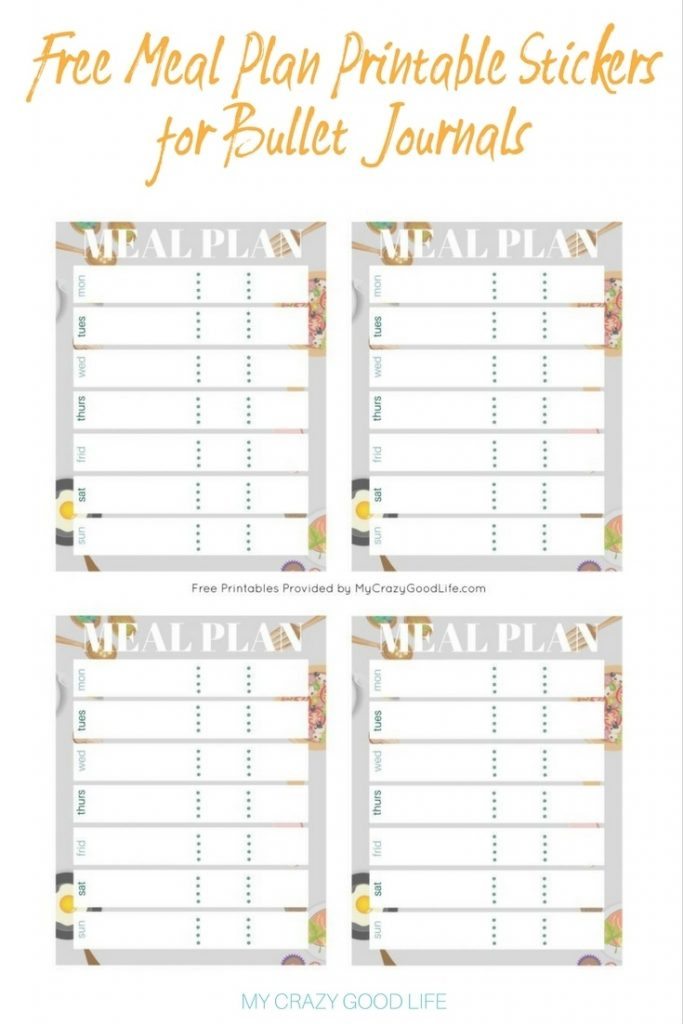 One of the best things about using these free meal plan printable bullet journal stickers is that you will save a ton of time. There's nothing worse on a busy day than coming home and having to go through the hassle of figuring out something for dinner.
No, don't have all the ingredients for that recipe? Back to square one. With this great printable and your trusty bullet journal, you'll be well on your way to having an easy and organized meal plan and shopping list.
Even better than being prepared and organized is that they're free. You can print these at home whenever you need a new page and have them on hand to stick in your journal each week.
I love sitting down on a Sunday afternoon and setting up my bullet journal for the coming week. I use my 21 Day Fix Bullet Journal Stickers and these great meal plan printable bullet journal stickers to keep my life organized in terms of food for the week. It really takes the stress of shopping away. I know what I'm going to need for the whole week which makes my life a lot easier in the grocery store!
Please enter your email in the box below to access the printable:
By entering your email address, you will be added to the My Crazy Good Life email list. You can unsubscribe at any time. The information will only be used to provide you with updates according to our privacy policy, found on our website. We will never sell your info.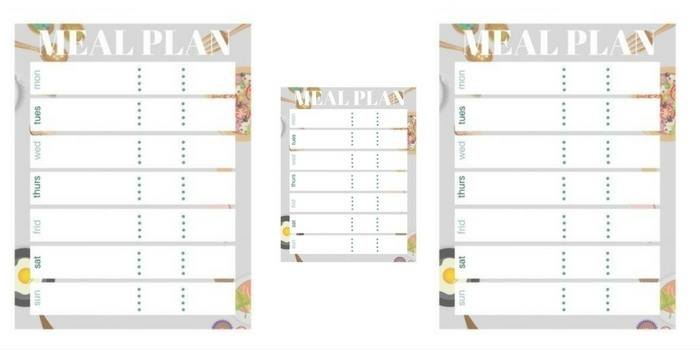 You can use these awesome sticker sheets to print your meal plan stickers at home. You can start a bullet journal from almost any notebook or journal, some colorful pens are fun to use in designing your layout, and you can't go wrong with sticker paper and other embellishments!
Save