This site contains affiliate links. Please see Policies for more information.
We all have different reasons for wanting 21 Day Fix Cold Meal Ideas–maybe it's too hot to turn the oven on, or you don't have access to a microwave at lunch time. No matter what you're reason, I've got a collection of my favorite meal ideas that can be kept cold until you're ready to eat.
To be clear, these aren't all no cook meals–some of the recipes have to be made and then can be served cold. These 21 Day Fix recipes will help you put healthy meals on the table with less stress.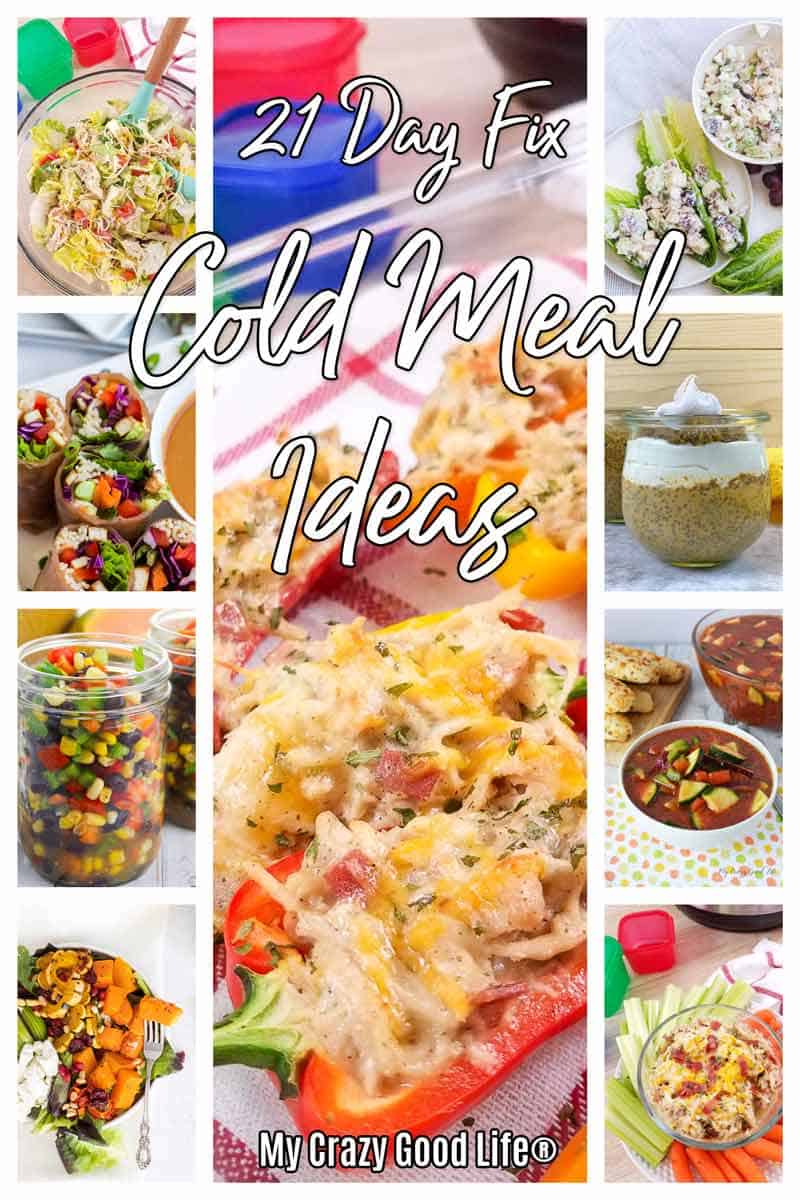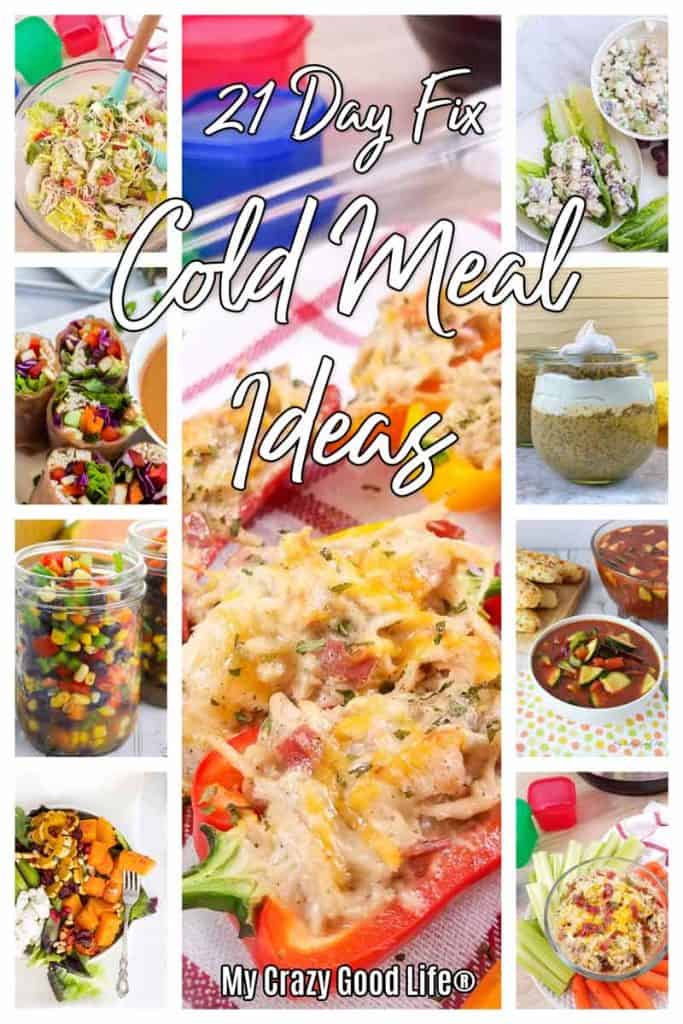 21 Day Fix Meal Prepping vs Meal Planning
These cold meals are perfect for those on the 21-Day Fix meal plan because you'll be prepared. I'll let you in on a secret…being prepared is the #1 thing that will help you stay successful on the Fix. Most FIXers fall "off the wagon" because they don't plan their daily meals. You don't have to meal prep on the Fix, but you do have to meal plan. I hope these cold lunch ideas help.
Think of planning like budgeting your food. If you have a clear goal in mind and you write down how you'll stick to it, it will be far less likely that come late afternoon you'll be grabbing for a bag of chips and a soda. You'll have healthy snacks prepped and written down, and you'll stick to your (food) budget. All of this will result in the weight loss you're looking for, all while practicing healthy eating.
What if meal planning was the hardest thing you had to do this weekend? Try it! I'd love to hear what you think of planning out and budgeting your meals for the week. Usually, my readers say things like "Whoa! I felt so successful when everything was laid out like that for me. It was one less decision I had to make at meal time, and I rocked it this week."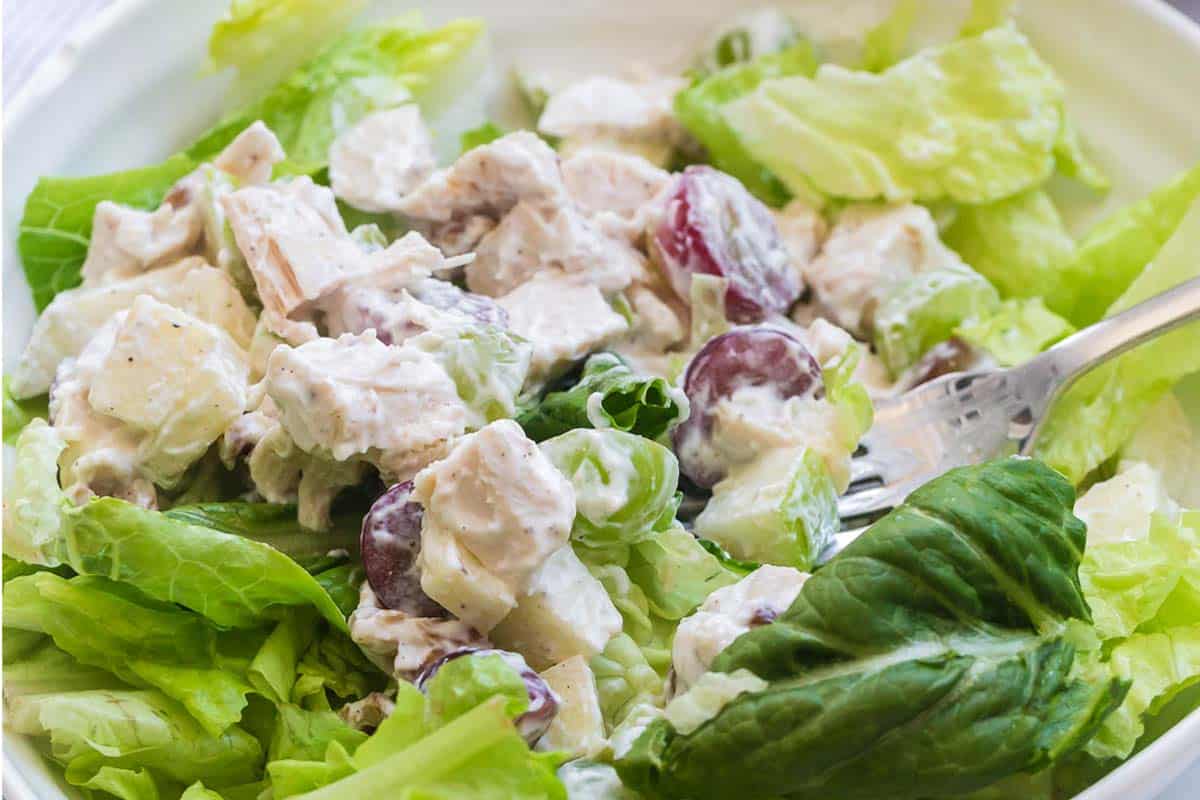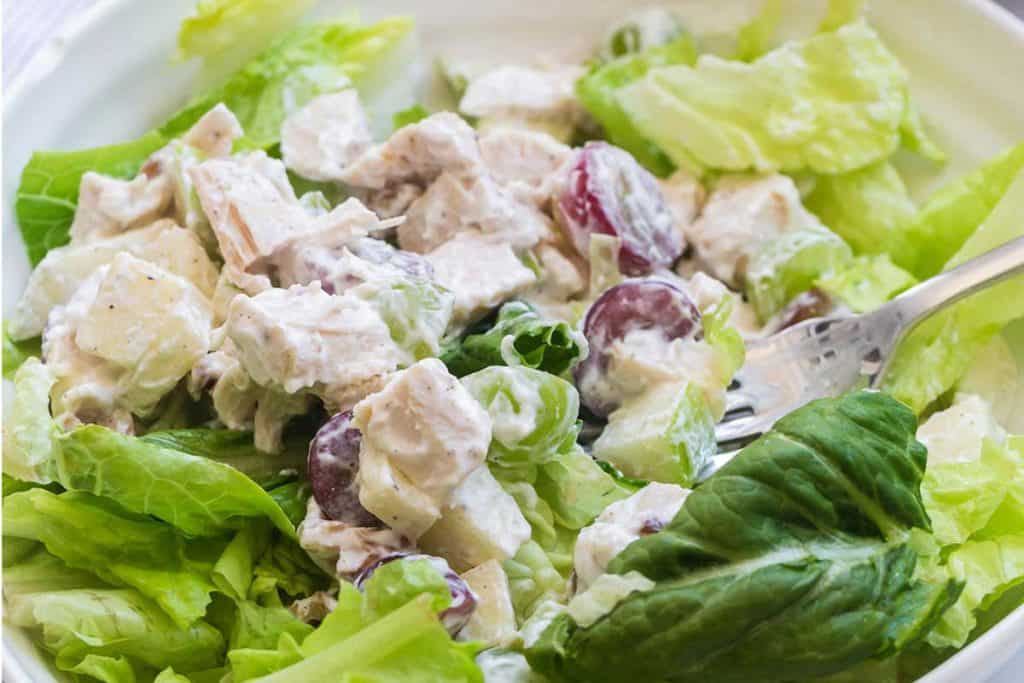 21 Day Fix Cold Meal Ideas
All of these suggestions are easy recipes. I hope they give you plenty of inspiration to start using your portion control containers and work on your healthy lifestyle.
Healthy Gazpacho Soup is one of the easiest cold meal recipes out there. This soup is traditionally served cold, and benefits from a few hours of refrigeration before eating. This recipe is 1 1/2 green containers per serving!
Healthy Crack Chicken Pasta Salad is a family favorite in my house. This is a recipe that you'll be cooking and can eat cold all week.
Instant Pot Cauliflower Salad is a great substitute for cold potato salad! You'll be cooking the cauliflower and hard boiling the eggs, then making and refrigerating the salad. This salad pairs well with cold cuts, veggies, and more for a quick lunch on the go. 
Rotisserie Chicken is one of our favorite meals to prep that is just as delicious cold. As a bonus, you can also get creative and use it in other recipes like Buffalo Chicken Dip and Chicken Salad. Homemade rotisserie chicken is super easy to make and healthier than the ones you find at the grocery store.
Buffalo Chicken Dip is a protein packed dip that's a great choice for a cold lunch. I love making a bento-box style lunch with this, full of finger foods like carrots, sliced red pepper, celery sticks, whole grain crackers, and even hard boiled eggs. All can remain in a cooler until you're ready to eat!
Healthy Chicken Salad is a huge hit in the summer with the whole family! I try to have this in the fridge all summer. You can use chicken breast that you cook or even leftover rotisserie chicken to make this cold meal. I've even cut open an avocado and piled the chicken salad on top for a healthy avocado chicken salad!
Healthy Egg Salad You can put this on toast, bread, veggies, crackers, or eat it by itself. I love that this can be made ahead of time and paired with just about anything to make a healthy meal option for hot summer days.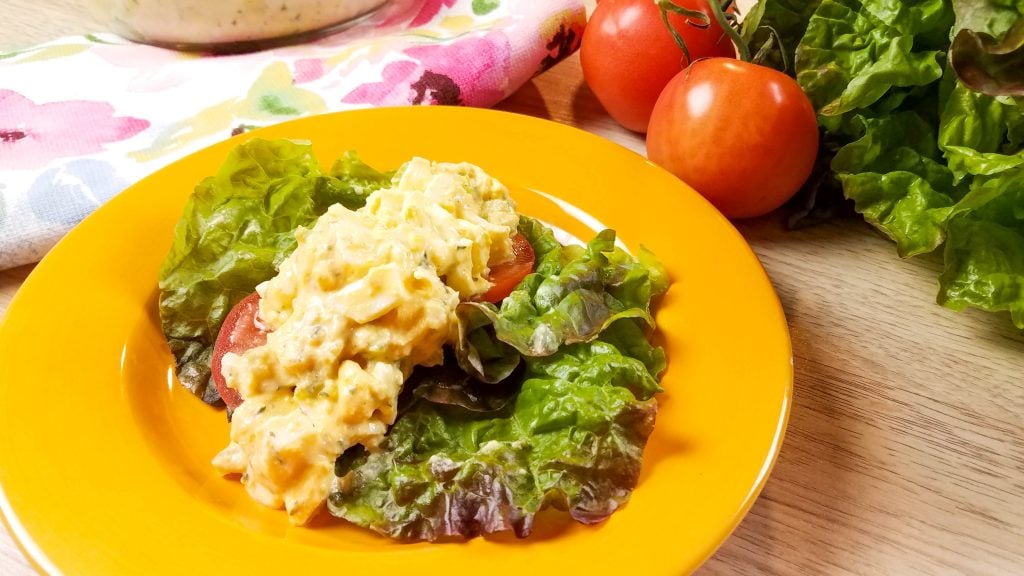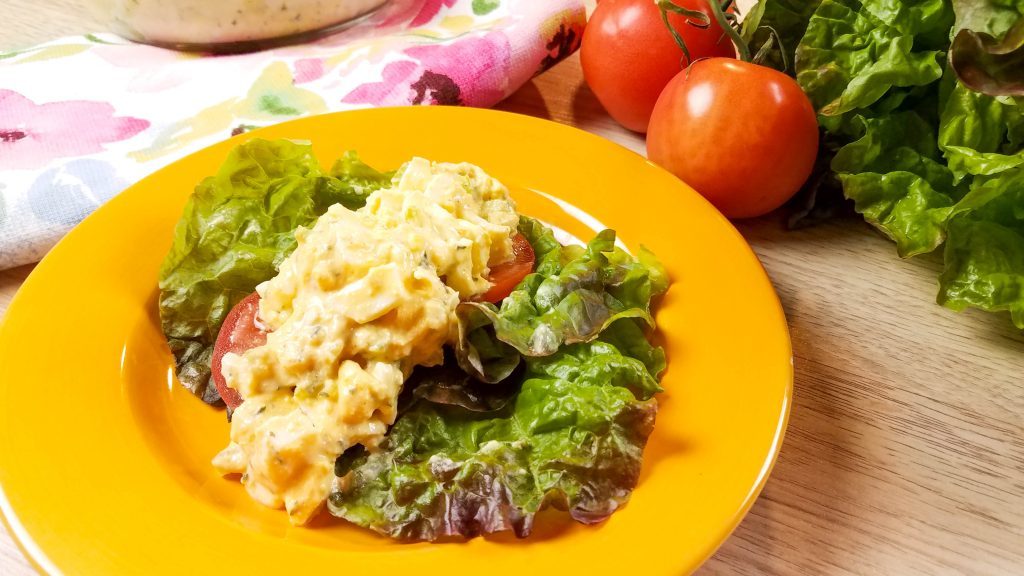 Meal Prep Mason Jar Salads Using a mason jar for your salads keeps keeps them fresh and delicious and makes cold meals on the go easier than ever.
Veggie Spring Rolls This is my favorite cold meal idea! If I'm running short on time or can't keep the spring rolls properly wrapped I turn this into a salad. Ditch the spring roll wrappers and load up on lettuce. Add brown rice if you don't have ramen handy. The easy peanut sauce makes for a great dressing.
Summer Confetti Salad Also called Cowboy Caviar, this hearty vegetarian recipe is full of flavor and color! Black beans, bell peppers, and corn are the main ingredients here and this recipe pairs well with whole wheat crackers.
Black Bean and Corn Salad with Mango Similar to the Confetti Salad… but different. Perfectly different. Kind of like a mango salsa with extra crunch and extra protein.
Chia Pudding It's not just for breakfast! I love making chia pudding with whatever I have in the house–sweet or savory, and it only takes a few ingredients for the base recipe! I struggle getting enough protein so I add greek yogurt to get a red container in, and if I have the stuff in my pantry this Pumpkin Chia Pudding is my go-to. Top with fresh fruits to get that purple container in.
Pumpkin Spice Overnight Oats They say breakfast is the most important meal of the day, and it's awesome when all I have to do it is prep several of these early in the week in order to have a grab and go delicious meal all week long. I have a few more great flavors here: Chocolate Protein | Chocolate Peanut Butter | Chocolate Coconut
Healthy Egg Bites I've had so many people tell me that they prefer these cold! If you prefer egg whites, these Egg White Bites might be just your style.
Healthy Crack Chicken is one of the easiest meals I can recommend. I love using it for a variety of 21 Day Fix lunch recipes: put it in a sandwich, on top of a salad, or even inside of mini bell peppers.
Roasted Butternut Squash Salad I love making a batch of roasted butternut squash or sweet potatoes early in the week and using them as salads, sides, and snacks. This is a delicious salad, and it's easy to swap the goat cheese for feta cheese if you prefer that.