This site contains affiliate links. Please see Policies for more information.
If you're a slow cooker enthusiast than you probably already know about the Instant Pot. I first heard about it on Amazon's Prime Day and promptly ordered one for myself. I've pulled together some of my favorite healthy Instant Pot recipes for beginners into one post–easy and delicious Instant Pot Recipes that you can feel confident starting out with.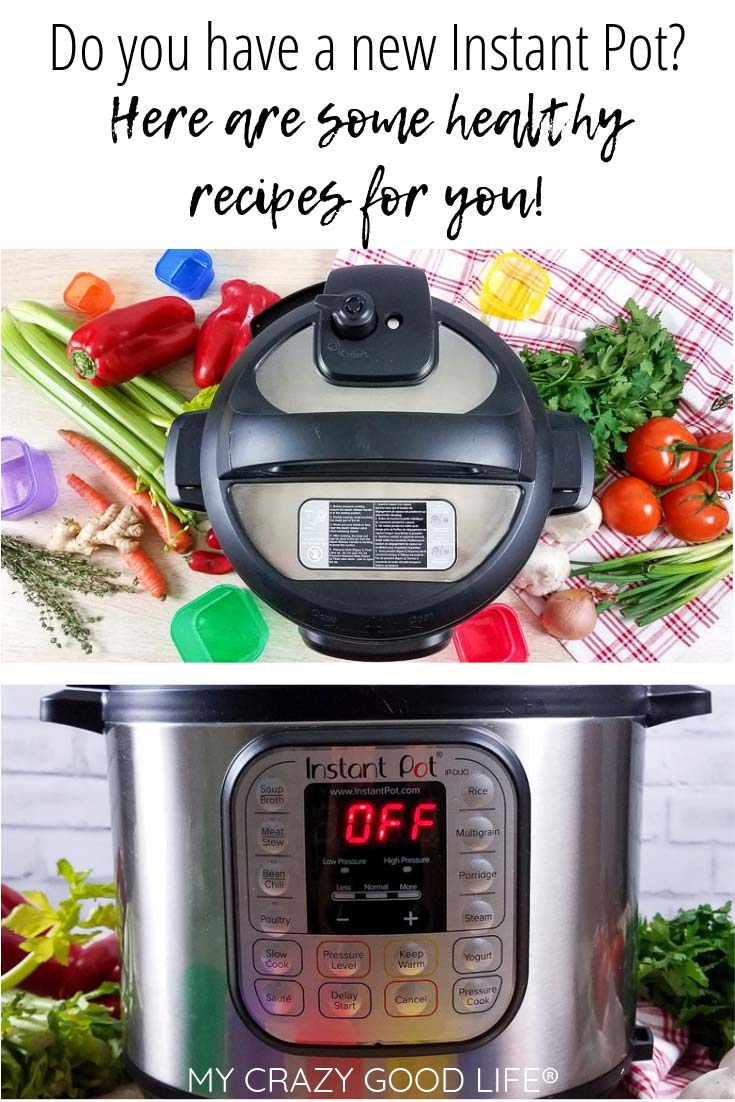 What is an Instant Pot?
This awesome electric pressure cooker takes the place of several appliances (slow cooker and rice maker for starters) and makes all kinds of recipes a breeze. I love that cooking in the Instant Pot means I'm able to get the speed and efficiency of a pressure cooker with the ease of use I like in a slow cooker. Not to mention there is only one pot to clean up.
In the past I might have been a bit shy about using a pressure cooker. I remember seeing older ones that look like some kind of torture device–everyone's grandmother had a story about the tops blowing off. Currently, I think electric pressure cookers like the Instant Pot are great. They're safe, easy to use, and who doesn't love a tech friendly gadget in the kitchen?!
These are some kid friendly and healthy Instant Pot Recipes for beginners to get you started (or to add to your collection if you're already an avid user). Can I just say how much I love the idea of using one device for ALL KINDS of recipes? Anything that lets me make stew and cheesecake in the same appliance is pretty much perfection.
Instant Pot 101: Tips, Tricks, and how to make hard boiled eggs
Healthy Instant Pot Staples
Make this healthy Instant Pot brown rice and freeze it for later! I love making a ton of this so I can pull it out throughout the week.
Hard boiled eggs are a staple food in many homes. Here are my tips for making the perfect hard boiled eggs in the Instant Pot.
Making sweet potatoes in the Instant Pot is so simple. I love making several on Sunday and eating them with my lunches during the week.
Easy Instant Pot Recipes for Beginners
Breakfast Recipes
I prefer to make most breakfast recipes in my Instant Pot the night before, or at least gather the ingredients together so that I'm not rummaging through my pantry at 7am trying to find things. I'm much more awake later in the day ;)
Rice Pudding Bring back the comfort of your childhood with this healthy rice pudding! I love adding cinnamon and fresh berries on top of mine. This recipe can easily be a dessert, too.
Chorizo and Eggs This is a staple for us here in southern Arizona–healthy chorizo and eggs can be made into a casserole or a scramble. You can add this to a burrito or breakfast tacos, too!
Instant Pot Yogurt We love making our own yogurt in the pressure cooker. This is the recipe we use, and we love adding some vanilla to it for flavor.
Copycat Starbucks Red Pepper Egg Bites We love making these egg bites! They're super easy to make, and you can easily swap out any veggies you want in there.
Starbucks Egg White Bites More of an egg white person? These egg white bites are wrapped in bacon and SO delicious. They feel a bit decadent because of the bacon, but it's really there so the egg whites don't stick to the egg bite mold. I use the egg bite molds for several of my recipes, and you can find them on Amazon.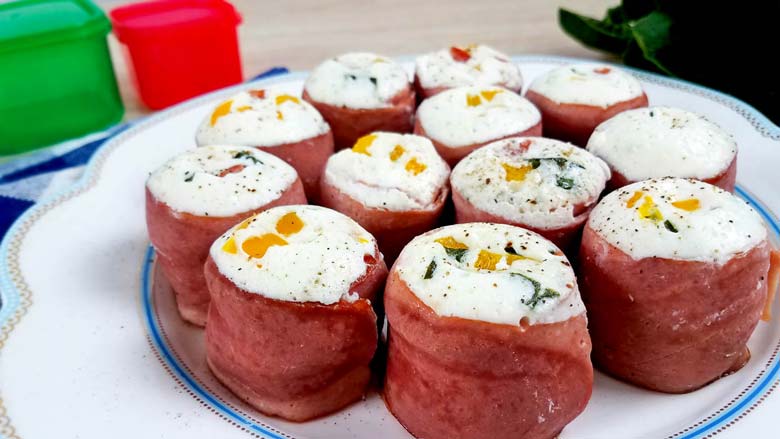 Dinner Recipes
Getting dinner together shouldn't take more than 10 or 15 minutes. I love that the Instant Pot allows me to put all of my ingredients in and close the lid and walk away to do other things. It's definitely not "instant," but I do love that things like a whole chicken cook faster, and that I can do other things while my dinner is cooking.
Crack Chicken and Healthy Buffalo Chicken Dip The cooking methods to these recipes are almost identical–you just choose which seasonings you'd like. I love when I can cook something like pressure cooker chicken as I'm preparing the rest of the recipe on the side.
Instant Pot Swedish Meatballs My readers love this recipe because it's so very simple and their kids love it. If you stress over making the meatballs, go ahead and just break the meat up and serve it that way–it's still delicious!
Instant Pot Goulash This is another recipe that allows you to take advantage of the sauté feature. I love that after cooking the meat, this is a literal dump and go recipe.
Crack Chicken Noodle Soup This easy recipe is a perfect beginner Instant Pot recipe–it's based on the popular Crack Chicken recipe, but is a comforting and warming soup.
This Tuscan Chicken Pasta recipe is one of my most popular recipes. Families love it and it's super easy to make.
White Chicken Chili I love using trimmed chicken thighs in this recipe–they shred perfectly and I usually don't need to touch them, just stir the pot a little after the cook time is done. Another super quick dump and go recipe.
Instant Pot Shredded Chicken This recipe tells you how to make homemade rotisserie chicken by pressure cooking, and it gives five different recipes and five different cooking methods–including the Instant Pot and Ninja Foodi.
Cauliflower Mashed Potatoes I love this creamy mashed potatoes recipe–especially for holiday get togethers!
Buffalo Cauliflower Mac and Cheese If it's got buffalo sauce, it's pretty much my favorite. I love this easy low carb version!
Instant Pot Chicken Gyro Bowls with Tzatziki This is such a simple recipe–you can add whatever topping you'd like, and even turn it into a salad!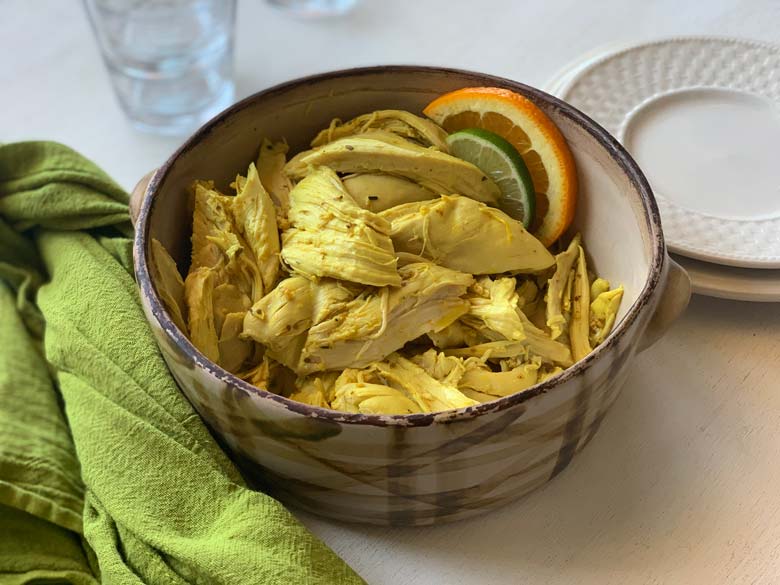 Still looking for more? I have more healthy Instant Pot recipes on my site: https://mycrazygoodlife.com/category/recipes/instant-pot/. Though I chose these as the best for beginners, the others are pretty darn easy too. Most of the recipes also have a video that you can follow along with.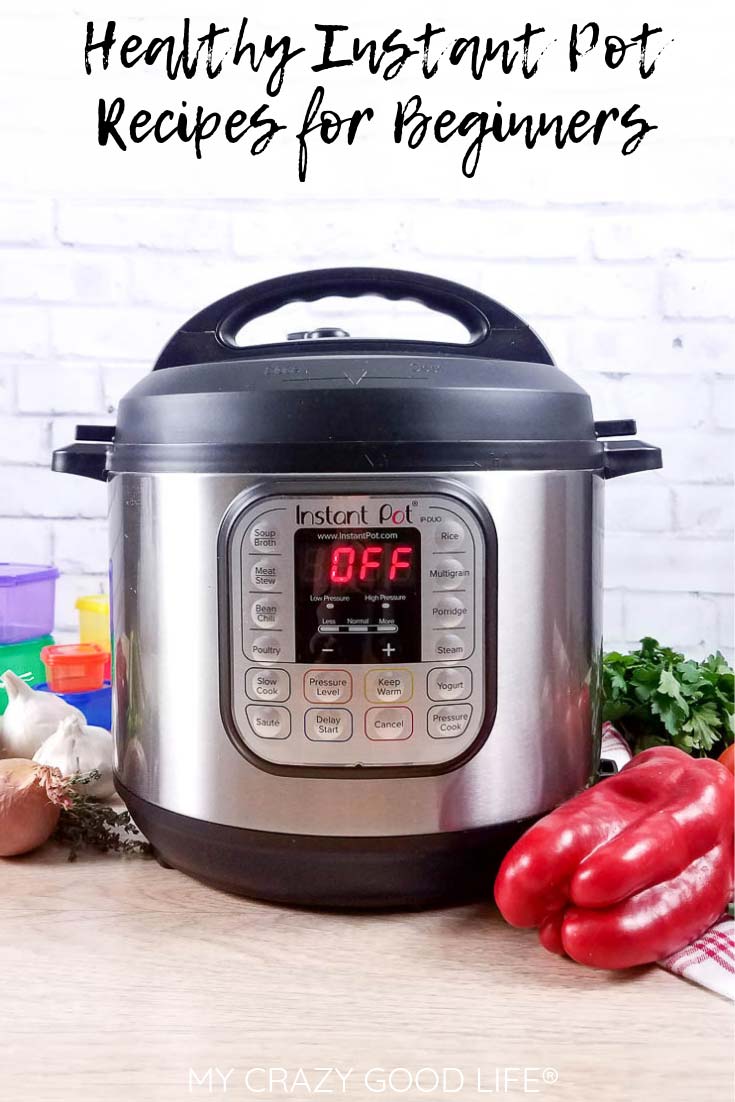 Easy Recipes: Dessert
I highly recommend switching out your sealing ring before using your Instant Pot for desserts, since the sealing ring tends to hold onto meat odors. You can read more about cleaning and deodorizing your Instant Pot sealing ring here.
Healthy Lemon Bars are my favorite dessert to make in the Instant Pot. They do require a number of ingredients, I'll admit to that–but they're healthier than other recipes and so delicious.
Peanut Butter Lava Cake These are so easy, and everyone in the family loves them! We love serving them as is, but you could add a little powdered sugar on top if you want!
This healthy Instant Pot Cheesecake recipe is so popular! Readers say it's their favorite to make, and easy too.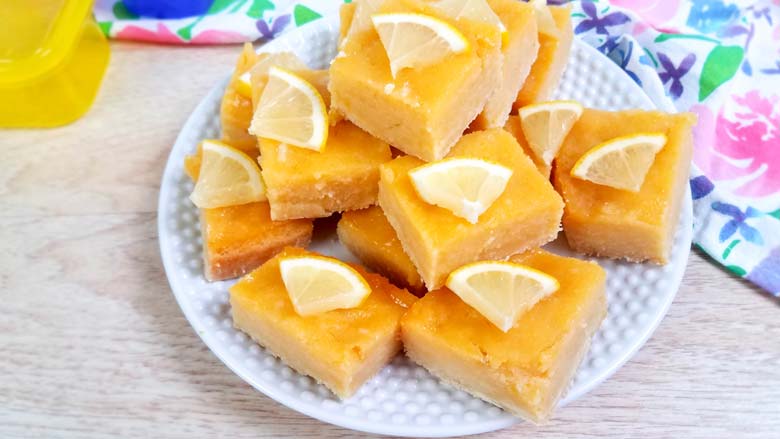 You might be interested in reading these posts to learn more about your Instant Pot:
Save
Save