This site contains affiliate links. Please see Policies for more information.
I think we know each other well enough by now that I can say this…I really enjoy a good margarita! Are you shocked? I didn't think you would be. In any case, one of my favorite parts of a margarita is the glass it comes in!
There are so many fun variations, some are better for certain situations and gatherings, some are really colorful, some LIGHT UP! There's never a bad time for a margarita and now you can have the perfect set of margarita glasses to go right along with that island mentality. You NEED These Fun Margarita Glasses in Your Life!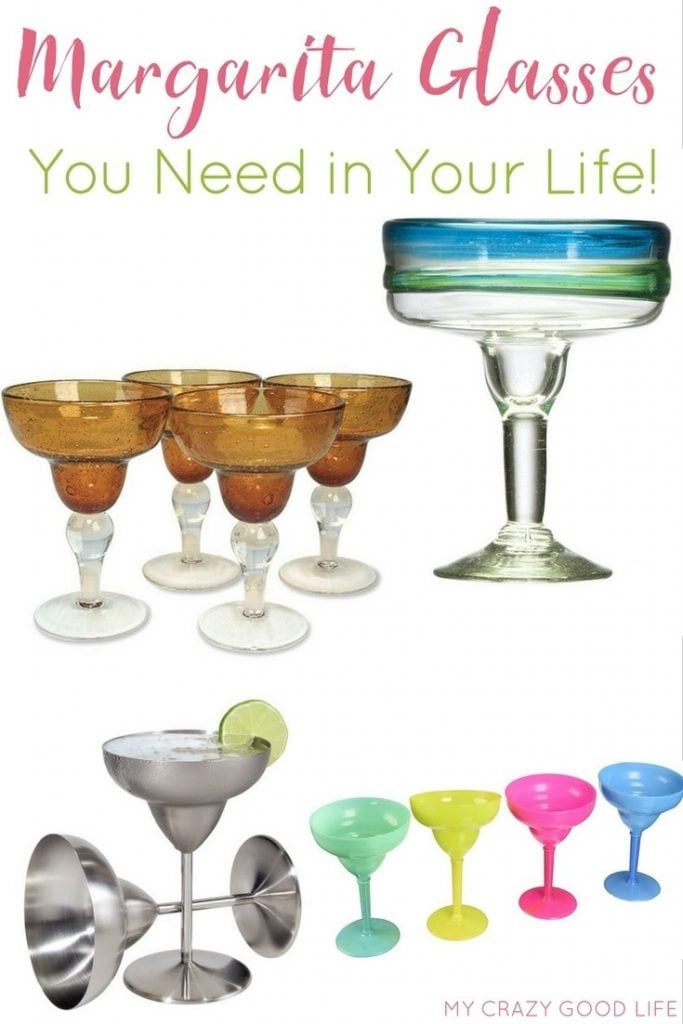 These are so pretty! They have that laid back vibe that is perfect for the summertime. I love that they have some great color to them but are also still great for daily use. They come in a set of four and they have awesome stems that are perfect for gripping the glass…no spills here!
I can't help but include these, they're adorable. Palm tree's just scream calm and relaxing vibes. Perhaps they don't "scream" they might whisper it, or sing it in a perfectly melodic tone instead. Adorable and perfect for those summer get togethers on the deck!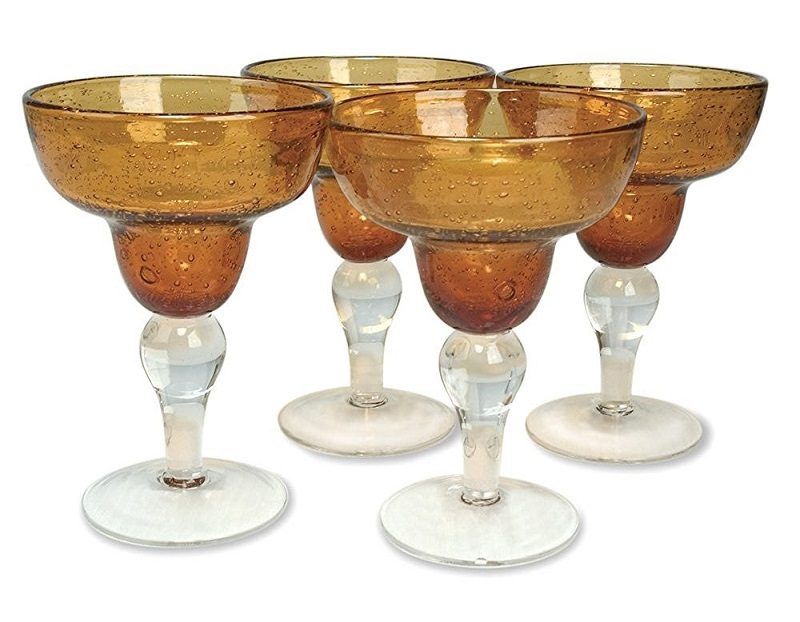 The handblown look of these glasses makes them perfect for use as a margarita glass. I think they also have such a beautiful shape and color that they can be used as a water glass or for sangria on wine nights. They look great for entertaining but they're sturdy enough for daily use at home as well.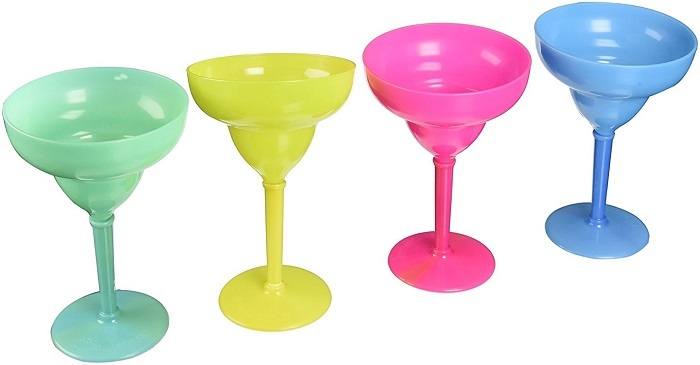 There are times…lots of times…when I don't want to get out my favorite glass margarita vessels. These plastic, multi color, 10oz margarita glasses are perfect for those occasions. They're fun and festive but they're also safe and cheap. I don't feel bad if they get lost, broken, spilled, wandered off with, etc. Sharing never felt or looked so good! Color changing ANYTHING is fun so these glasses are like a party trick of their own and they end up saving me some time and hassle since they require no protective guarding.
Yep, you read that correctly, 15 ounces! Sometimes you just need a glass that is as big as it is beautiful. These will do the trick. Margarita glasses for me need to be useful but also pretty. This set looks gorgeous, they feel very sturdy, and of course they hold the perfect size margaritas!
Speaking of fun party tricks…what could be better than an LED light up flashing set of margarita glasses? Nothing you say? I agree! These are so much fun and sometimes I just like to feel like a kid. These are goofy and a little bit off the wall, they make me happy just looking at them!
If the man in your life enjoys drinking out of your margarita glasses I would highly recommend these. They're more durable than the plastic margarita glasses and they're more appropriate in terms of "looks" than the flashing, LED, light up ones! I enjoy that these are very modern looking and they are of course, much more sturdy than most of the glasses on this list. Low impatience is highly rated….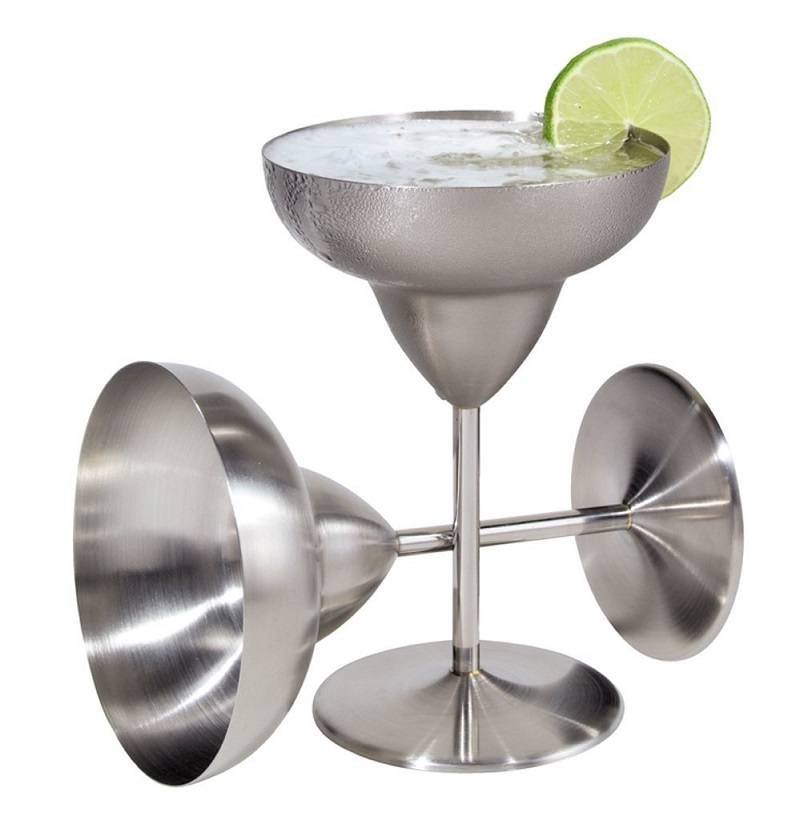 These are perhaps the most unique looking glasses that I've shared so far. I enjoy them because of their stout shape and stance. They are harder to tip over than most margarita glasses and they still have that amazing hand-blown look to them. The stems are adorable and look like a cactus!
If you've not had a chance to check out our beer margarita recipe you should get some of these drink clips and then go to town! This is an awesome invention for anyone who likes to make this type of inverted bottle drink. Saves your drinks from spilling and of course it's much easier than letting your bottle clank around on your beloved glassware!
Save