This site contains affiliate links. Please see Policies for more information.
We all love our electronics, no use in trying to hide that fact. Even the most fiery and passionate love affairs fade with time, and our electronics are not immune to this hateful cycle! One of the most fun ways to keep your iPhone looking fun and also protected is with cases and covers.
If you also love to do craft projects and DIY tutorials, you are in luck! There are some really fun DIY iPhone cases out there. So many cute and unique ideas to protect those expensive devices while also making them look fantastic!
I love accessories for my phone–and I change my iPhone case as much as some women change their bags. It's mostly about keeping it wrapped up, safe, and scratch free but I'm not afraid to admit that changing my case or cover makes it feel like a whole new phone again! I'm sure that's why there are so many cell phone case manufacturers out there, they've had this figured out a lot longer than I have.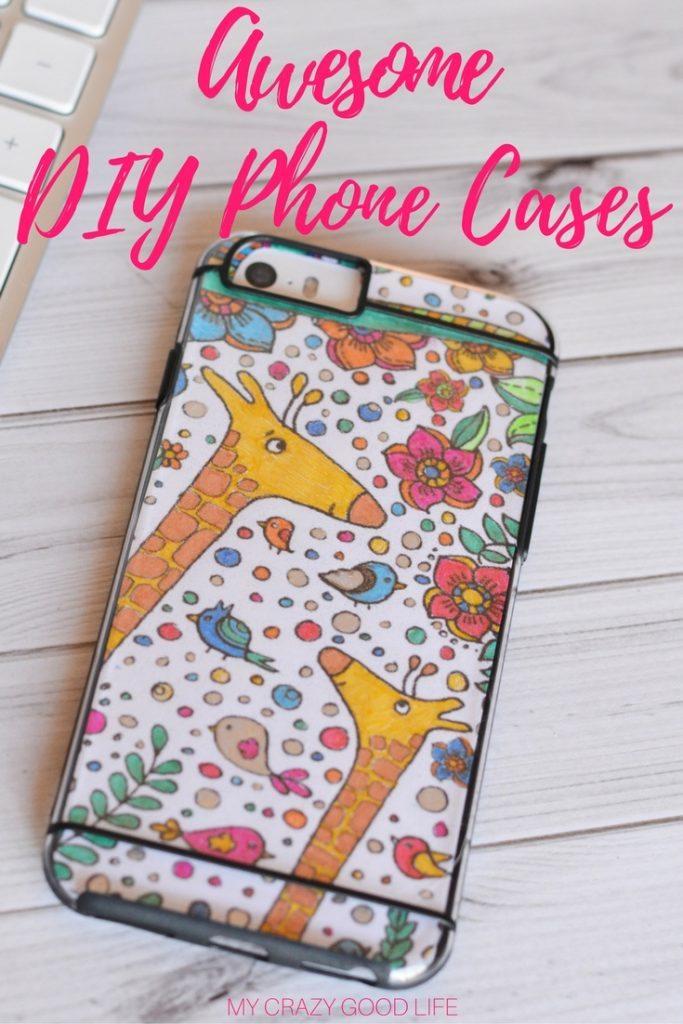 These DIY iPhone Cases are great because you can make them at home and they're cheaper than constantly buying new cases! Now you can celebrate your great love for your phone by crafting up a storm of glitter, tape, and gemstones. Make your favorites or just try them all!
DIY iPhone Cases:
Clear Phone Case DIY | Brit + Co
Lace & Spray Paint DIY iPhone Case | Look What Melissa Made
Quick and Easy Interchangeable DIY iPhone Case | My Crazy Good Life
DIY Pressed Flower Case | Etsy Blog
DIY Phone Case with Washi Tape | Chronicle Books
DIY Pearls iPhone Case | Sydney Style
Crystal Gem Case DIY Tutorial | Michaels
Ice Pop Smartphone Case DIY Tutorial | Oh Everything Handmade
Save