This site contains affiliate links. Please see Policies for more information.
One of the best parts of owning any electronic device is dressing it up with fun accessories! iPhones are especially fun to accessorize because the cases play a dual role: they keep that expensive technology safe and they also keep your device feeling fresh and new! For those of you out there who love changing up your accessories but hate the price tag, this post is for you. Making this easy DIY iPhone Case combines two of the most popular things out there right now: adult coloring pages and cell phones.
Perhaps the greatest thing about this DIY is that it will set you up with a cheap way to update your phones look daily. You can make as many of these inserts as you'd like. Change that cover out every day if you want, this is a sneaky way to make one simple case for your iPhone feel like a brand new accessory every time you change the insert. You can even use artwork from your kiddos to fill your case! The possibilities are endless, which could really save you some money on accessories.

Materials Needed to Make a DIY iPhone Case: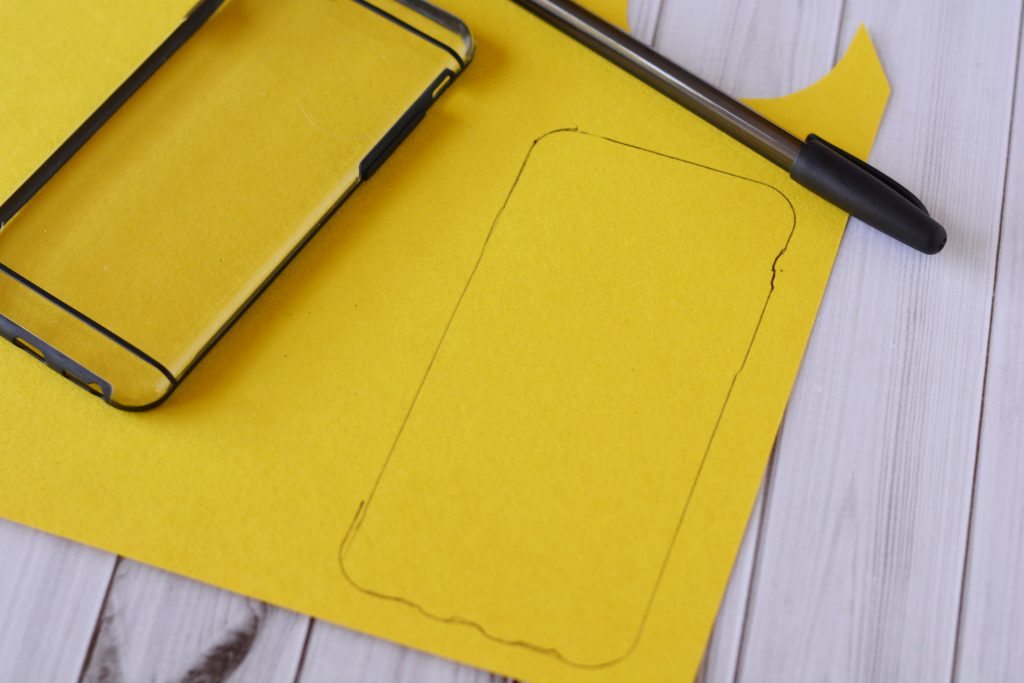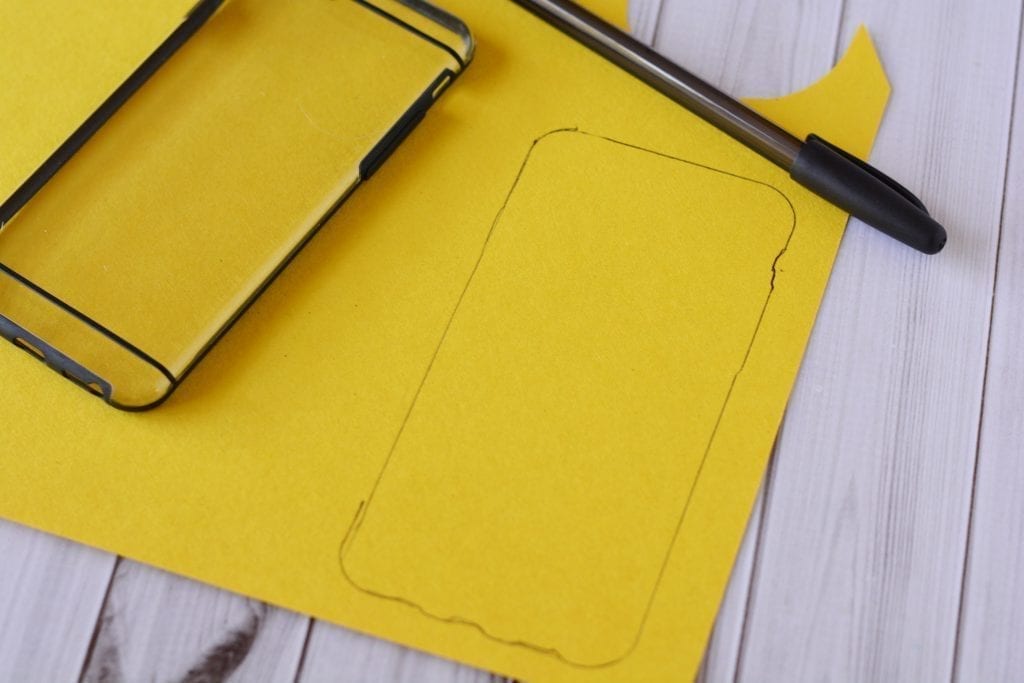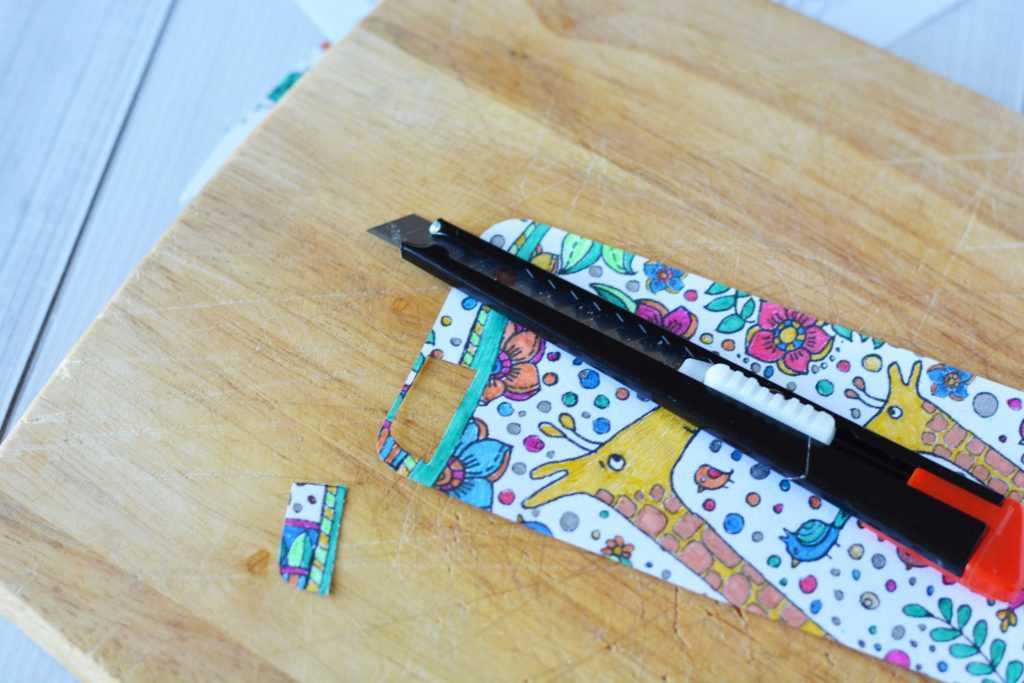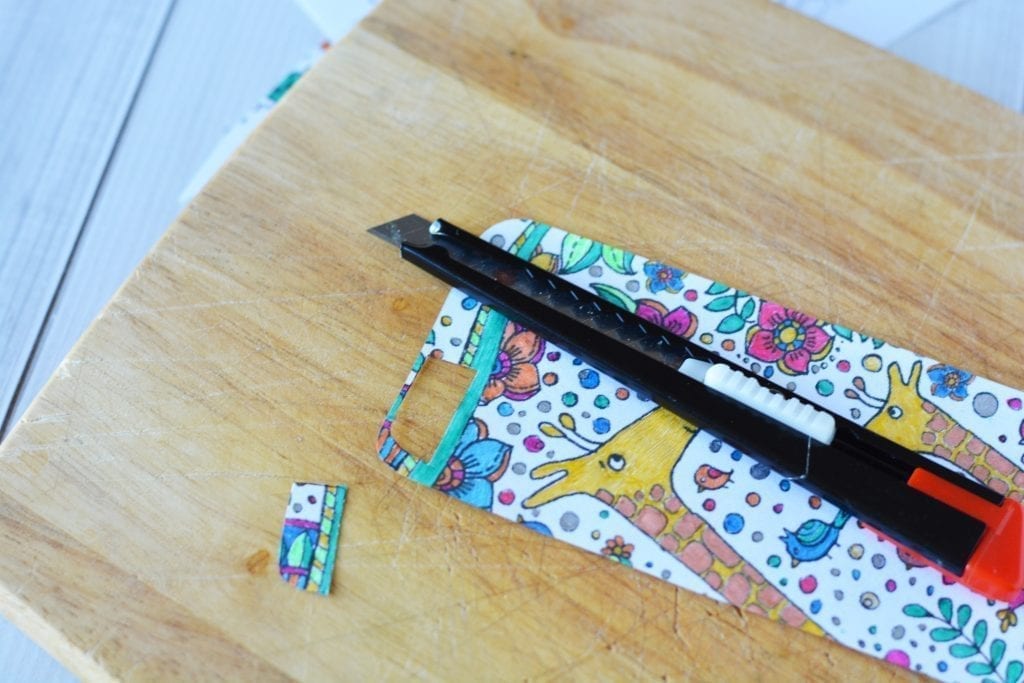 Directions for Making Your Own DIY iPhone Case:
Color your favorite coloring page with gel pens.
Place your phone case onto a piece of scrap paper and use a pen to trace around the phone case.
Cut out the paper with scissors and place it into the phone case. Make adjustments with scissors until the piece fits nicely into the case. This is your pattern. Save your pattern for all future phone decor – you can easily swap out the picture and now you have a pattern for it.
Place your pattern onto the coloring page and trace around it. Use scissors to cut out the coloring page.
Place the page into the phone case. Use a pen to trace around any openings that need to be cut out (camera and flash) and place onto a cutting board. Cut the small piece out with a utility knife.
Place your coloring page into the case and place your phone in the case!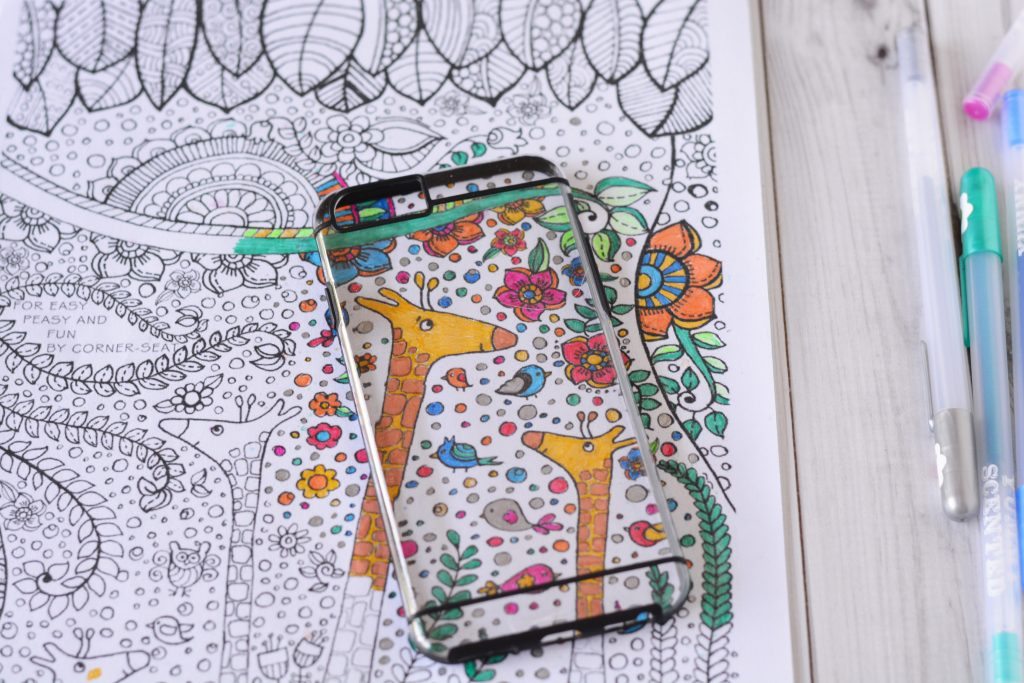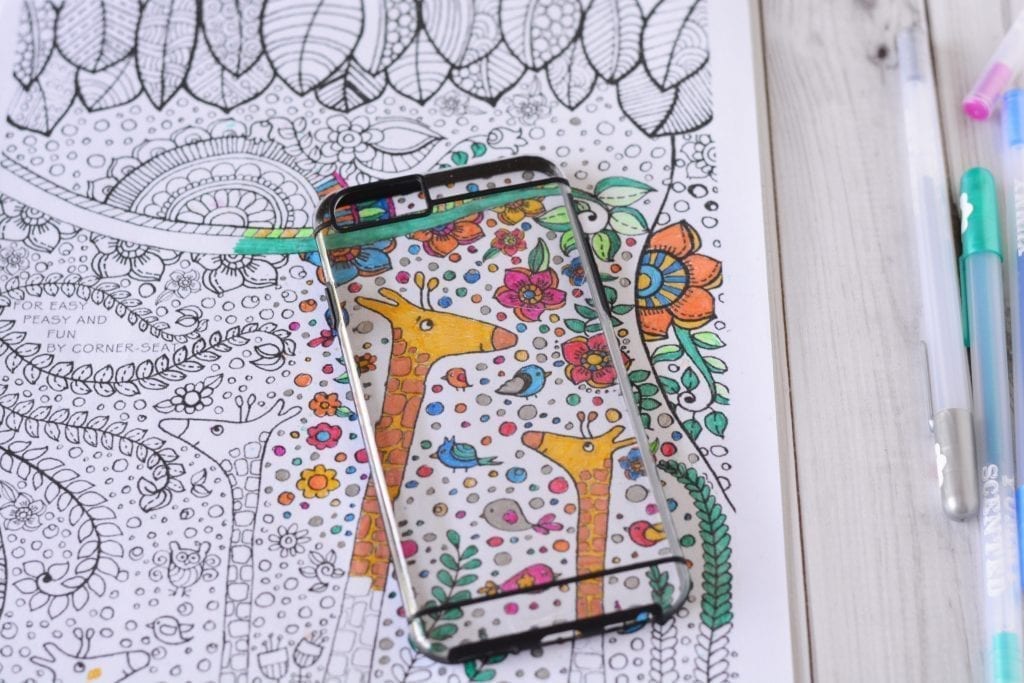 I'd love for you to share your custom cases with me! Tag me on Twitter, Instagram, or Facebook with a picture!