This site contains affiliate links. Please see Policies for more information.
The future of printing is already here, and it's known as 3D printing. While 3D printing is something most of us have heard of, it's only starting to become "mainstream." In fact, the first 3D printer came out in the late 1980's and would have set you back around $300k, which is the biggest reason people weren't rushing out to buy one.
Over time 3D printers have dropped in price and now you can purchase a commercial one for around $1800. The sub-$1500 market is getting better and better every day–we recently bought this da vinci 2.0 Duo from XYZprinting. We went with the da vinci because it was reasonably priced, had great reviews on the forums I researched, and was recommended by a friend who has one. (UPDATE: We have since changed 3D Printers. We are now using a Flashforge Dreamer)
Any printer you get will be a HUGE learning curve! I joke that 3D Printing is NOT a passive hobby. I've decided that I want to share some of our first impressions and experiences with you to save you some time in case you're looking at purchasing a 3D Printer.
Yes, the printer was expensive, but our 12 year old saved up for almost a year for one–we knew that a reprap DIY 3Dprinter was cheaper, but we wanted to know that we could have a warranty with ours since we knew so little about 3D Printing when we started this journey.
Now that the price is dropping, consumers are paying more attention and want to know, what is 3D printing?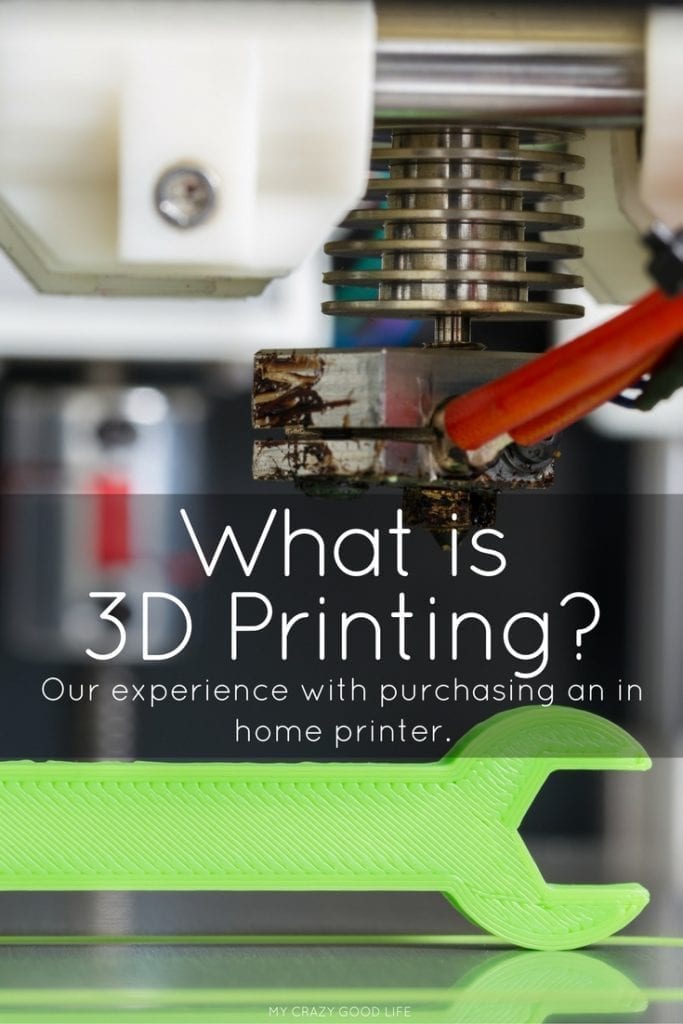 What is 3D Printing?
The textbook definition of 3D printing is the process of making three dimensional solid objects from a digital file. It is also known as "additive manufacturing." Putting the $10 words aside, it is fairly simple: 3D printing is when you design something using software on the computer and a 3D printer creates a pattern to print it out in three dimensions. The design can be as complicated as you want and can even have multiple pieces.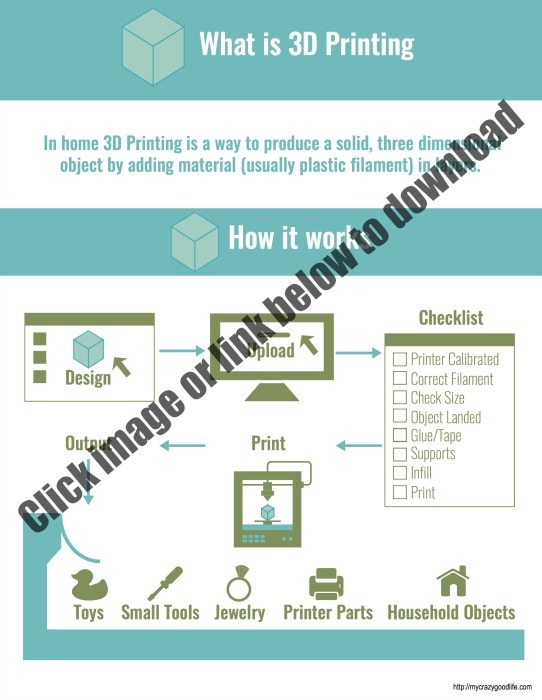 Click here to download this printable
How Does it Work?
Different 3D printers work in a variety of ways. Some even use different materials to print the object you've designed. However, there is one aspect that all 3D printers have in common, and that's how they work. First you create or download what you want to be printed (we use Thingiverse to download pre-made designs and TinkerCAD to create new designs), and upload it to your 3D printing software.
Once uploaded you choose the material you want the object to be made of and select print. This is where the magic happens. The software uses G-code to tell the printer how to make the object layer by layer. The best way to describe the process is in terms of a 3D puzzle. The pieces of a 3D puzzle are usually thin pieces of cardboard that when laid flat, form a shape that seems random. However, lay the pieces on top of each other and a 3D object begins to form. 3D printers come up with the puzzle pieces and start laying them on top of each other like icing on a cake until the product is complete. You can see more in this video that Jack and I made:
What should I 3D Print?
People have found many different things to print using 3D printers. There are many different materials that you can use to print with, and the list is growing. Some people print out car parts or other metals using a stainless steel powder made for 3D printers; others print desserts using chocolate or sugar. There are even studies being done to use biomaterials to 3D print working organs! However, the most popular in-home 3D printing materials are PLA or ABS. ABS is a standard plastic material that comes in filament form and many different colors. PLA is another kind of plastic that is biodegradable, comes in resin form, and multiple colors but it is not as flexible as ABS plastic.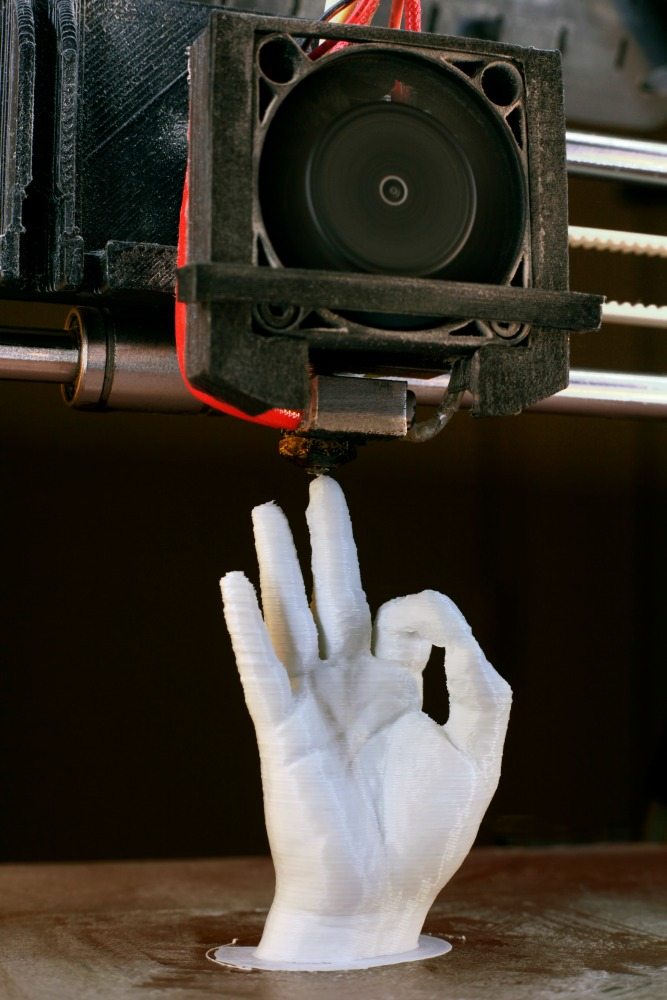 When 3D printing the size of the object you want to print can only be as big as the printing platform. To combat this size issue people design parts for the final product they want to print. When everything is complete they put the Pieces together like Legos or Ikea furniture. If you don't exactly have ideas of what to print, you could purchase or download premade designs. You can also get creative and print your own designs. Print things like utensils, bowls, cups, centerpieces, key rings, soap dishes, and so much more. With 3D printing we are finding out that the only limit is your imagination.