This site contains affiliate links. Please see Policies for more information.
We've talked about this before, I'm not super crafty. I need simple crafts that are easy to build and still look cute. Obviously I also enjoy crafts that can be done together as a family. This one covers both with ease; popsicle ornaments are fun to make, they're simple, and everyone can put their own creative twist on their creation.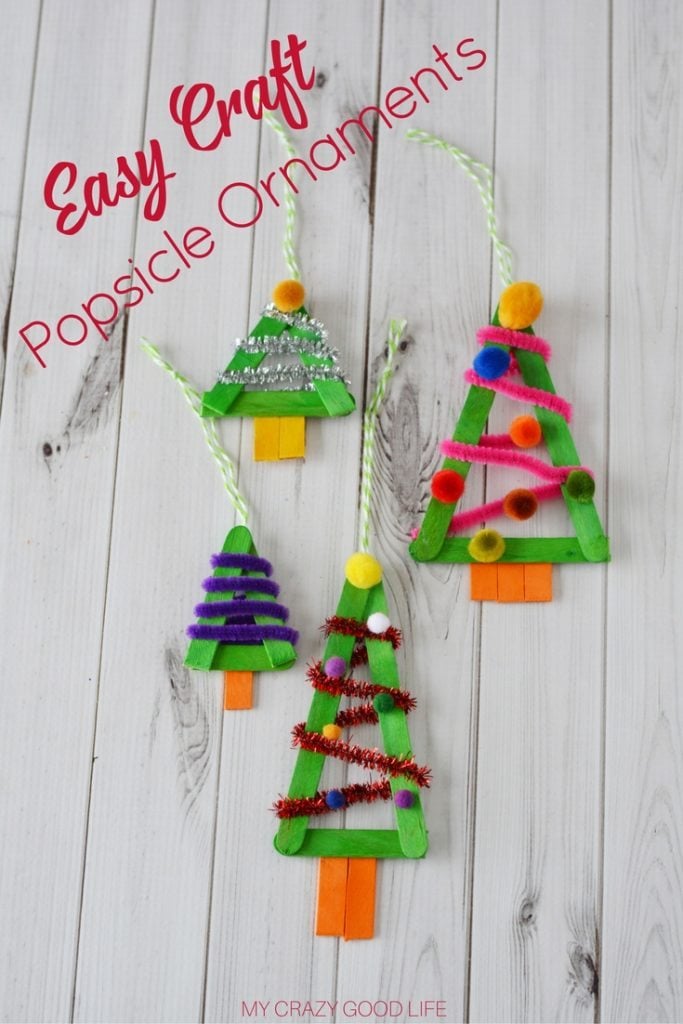 Creative spirit comes and goes for me. It's great that I know what these are supposed to look like because you'd be surprised how easy it is to mess up even a simple craft! It's a Christmas tree, we all know what the gist of that design is so this craft is even more simple! Popsicle ornaments are a fun way to pass the cooler days during that holiday break from school, work, etc. Some of these materials you probably already have at home, the others are easy to pick up, no muss or fuss with this one!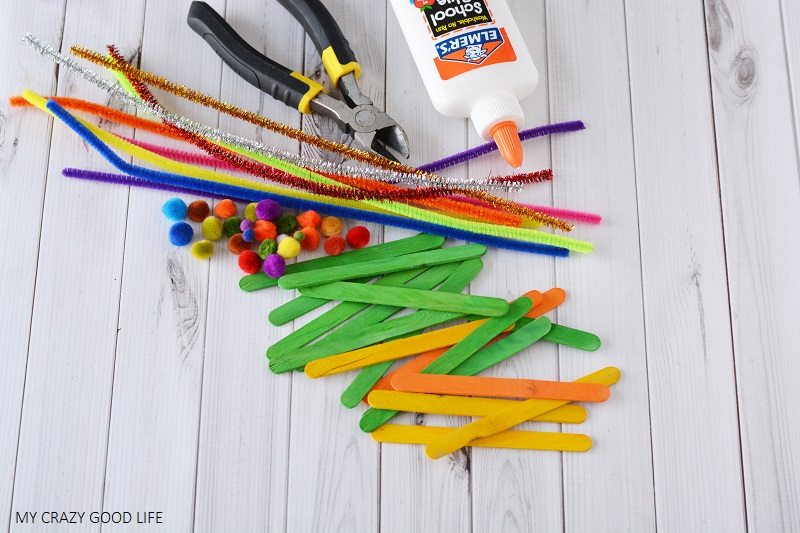 Materials for Making Popsicle Ornaments:
Green Popsicle Sticks
Yellow Popsicle Sticks
Orange Popsicle Sticks
White glue (or Low Temp Hot Glue)
Small Pom Poms
Chenille Stems
Baker's Twine
Diagonal Cutters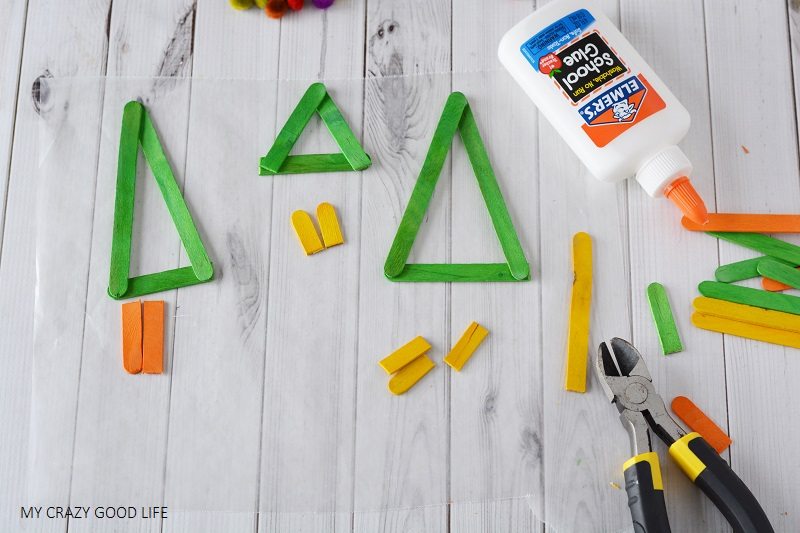 Directions for Building Popsicle Ornaments:
1. Protect your surface with wax paper if desired.
2. Use diagonal cutters to cut wood popsicle sticks in any desired length. I cut some in half to create a skinny tree. I used small pieces to make teeny tiny trees.
3. Cut the yellow and orange sticks with the diagonal cutters to create trunks for the trees.
4. Use white glue to glue the three green sticks together to create a tree. Set aside to dry.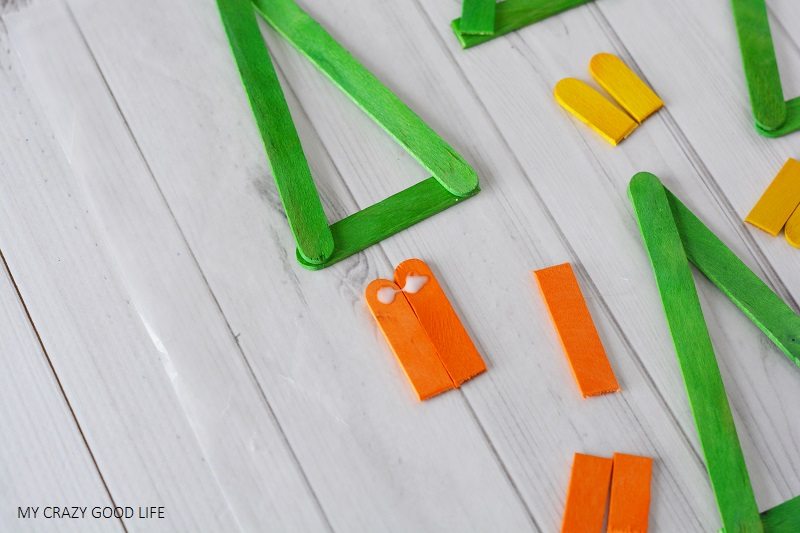 5. Place your two or more trunk sticks together and add a dob of glue to one end and affix to the trees. Let dry completely.
6. Use chenille stems to wrap around the tree for garland. Secure by tucking under and wrapping around each other.
7. Add pom poms to your trees as desired.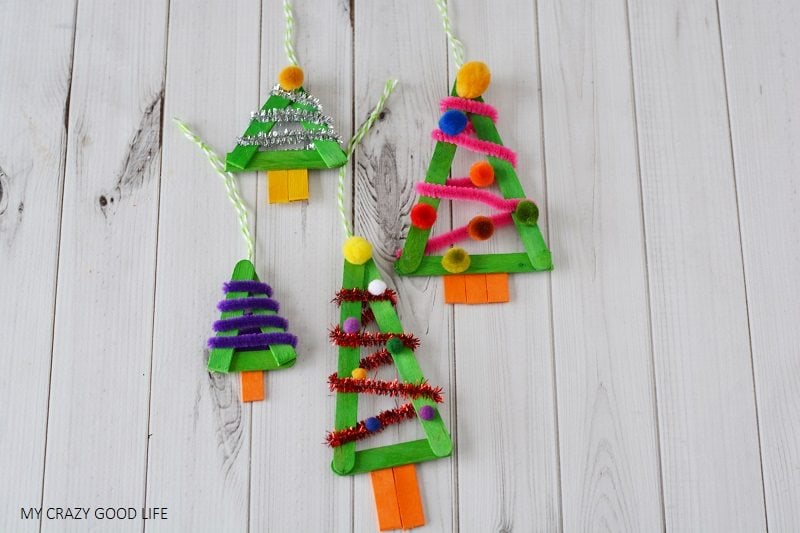 8. Cut a 6″ piece of baker's twine or string. Tie it into a slip knot on one end. Affix the opposite end of the knot to the back of the tree at the top with glue. Let dry completely before hanging.
If you enjoy crafting don't miss out on these great emoji ornaments and some matching emoji EOS lip balm!