This site contains affiliate links. Please see Policies for more information.
Crafting and making DIY projects is calming for a lot of people. I take to the craft room when I'm feeling extra stressed or unhappy. These DIY Soy Candles serve a dual purpose in that way…they're made with essential oils so they can calm me down after I make them as well!
Making candles is not all that difficult. They are easy to customize, the ingredients are easy to find, and in all reality you can reuse glass containers from your old candles if you'd like. Upcycling and crafting all at once!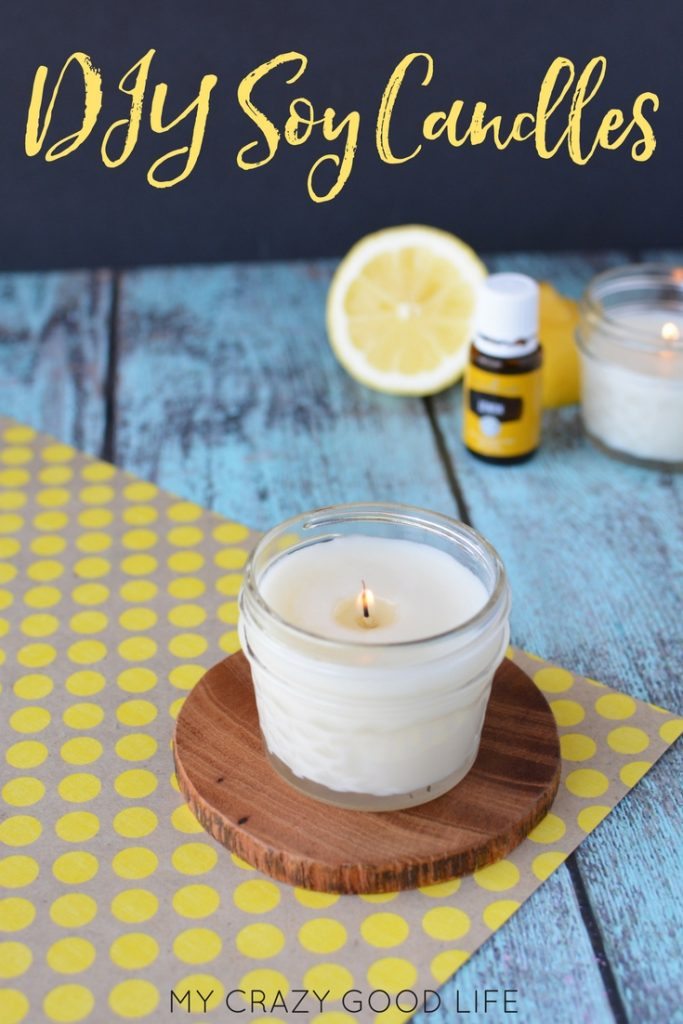 If you like the idea of giving handmade gifts but don't know where to start, this DIY Soy Candles post is for you. Everyone loves candles and they are the perfect handmade gift. With just a few easy to identify ingredients they're also a gift you can feel good about giving to your friends and family.
Make sure to comment below if you come up with any great essential oil scent combos that we should try out!!
DIY Soy Candles
If you love making candles at home these DIY Soy Candles will be right in your wheelhouse. Check out these Cinnamon Candles and DIY Birthday Candles (they look like confetti!) that I've shared in the past. They're also so much fun and easy to make!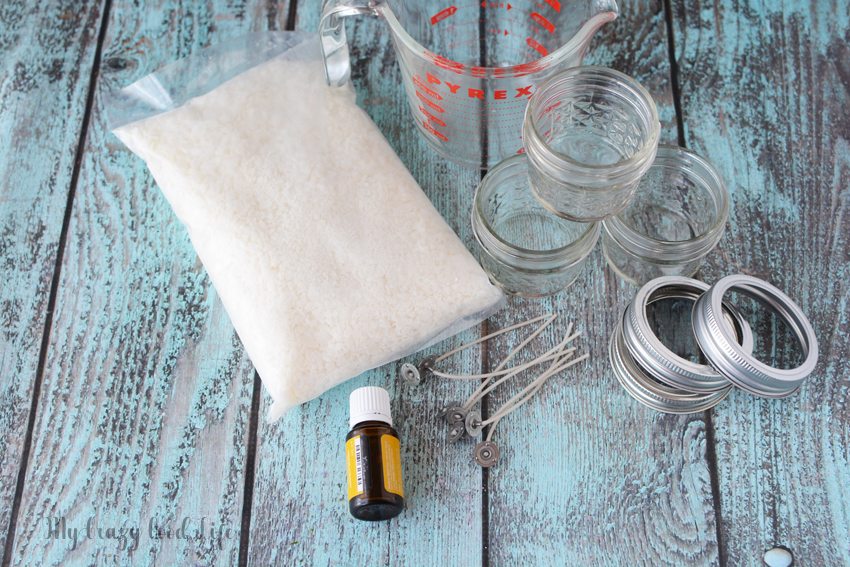 Materials Needed to Make DIY Soy Candles:
Soy Candle Wax *
Small (4oz) Mason Jars
Lemon Essential Oils
Wicks
Large craft stick for stirring
Small craft sticks for holding wicks
Directions for Making DIY Soy Candles:
*You will need about double the wax flakes for the size of your container. For example, if your container holds 1/2 cup, you'll need 1 cup of wax flakes.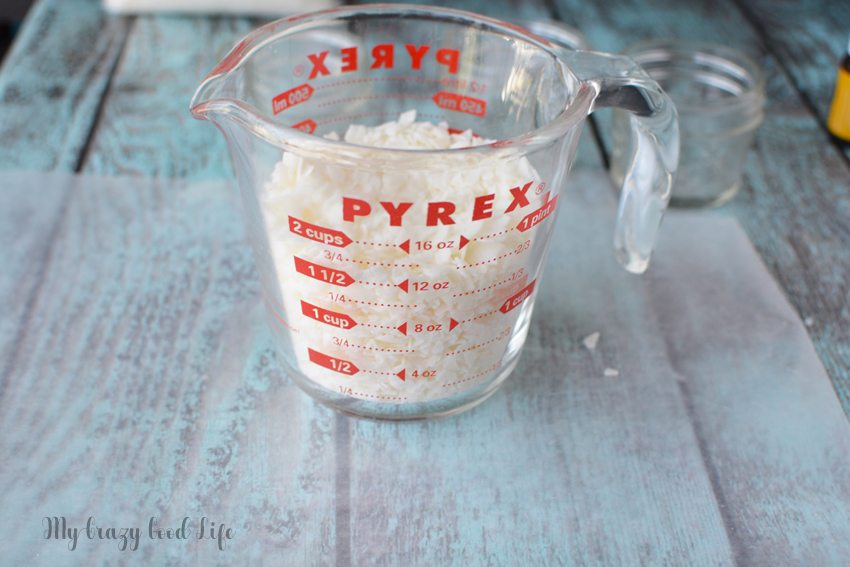 Protect your work surface with newspaper or wax paper.
Make sure you wash and thoroughly dry your glass jars. Place one wick in the bottom center of each jar.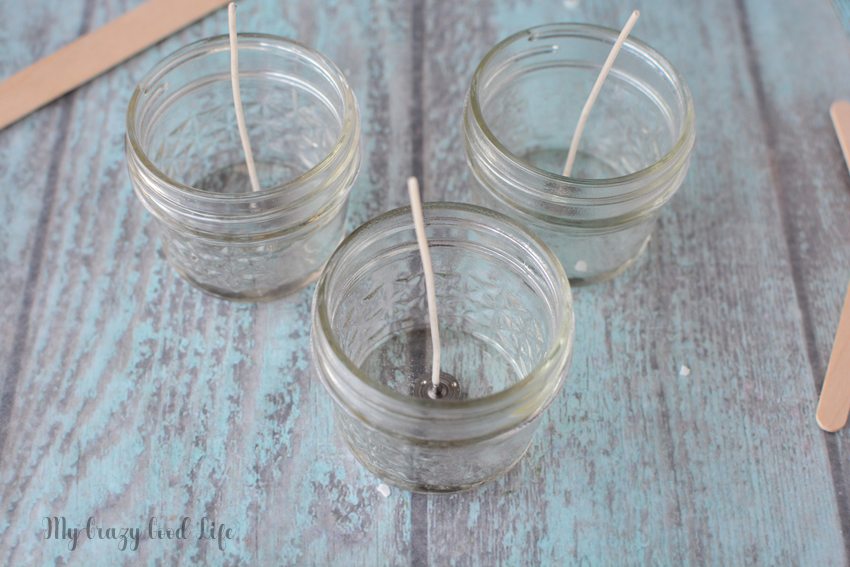 Place desired amount of wax into a microwave safe container with a spout so you can easily pour it out. Microwave for 2-1/2 minutes, stirring every 30 seconds, with a large craft stick, until melted.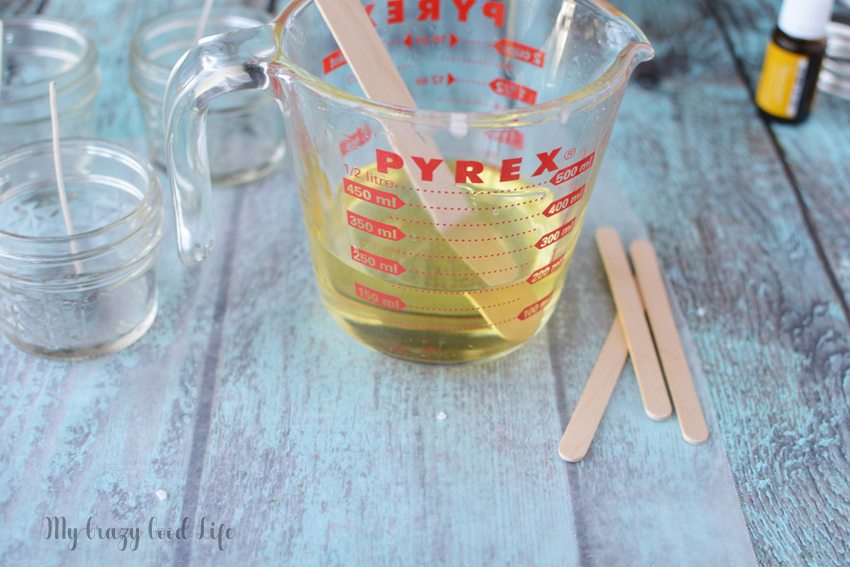 Stir in 35-40 drops of essential oils.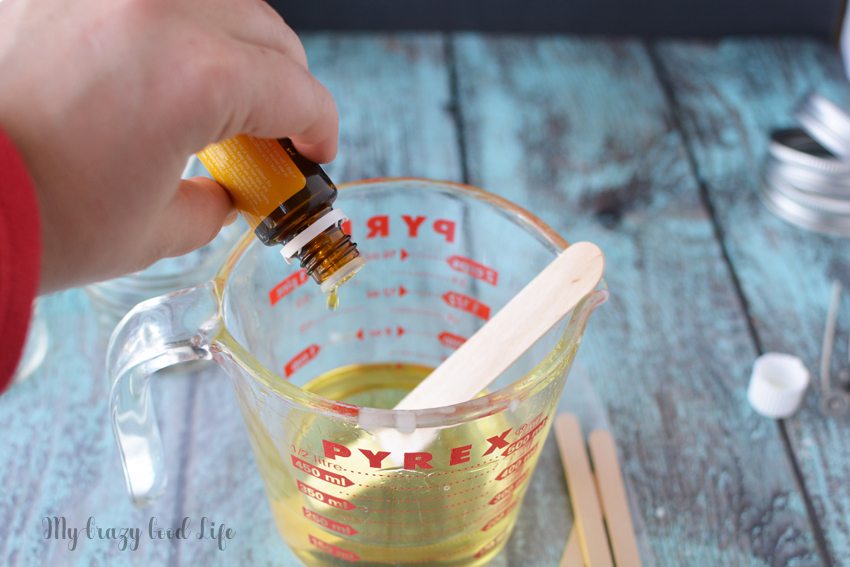 Pour wax into jars and place a popsicle stick across the top of the jar to hold the wick in place.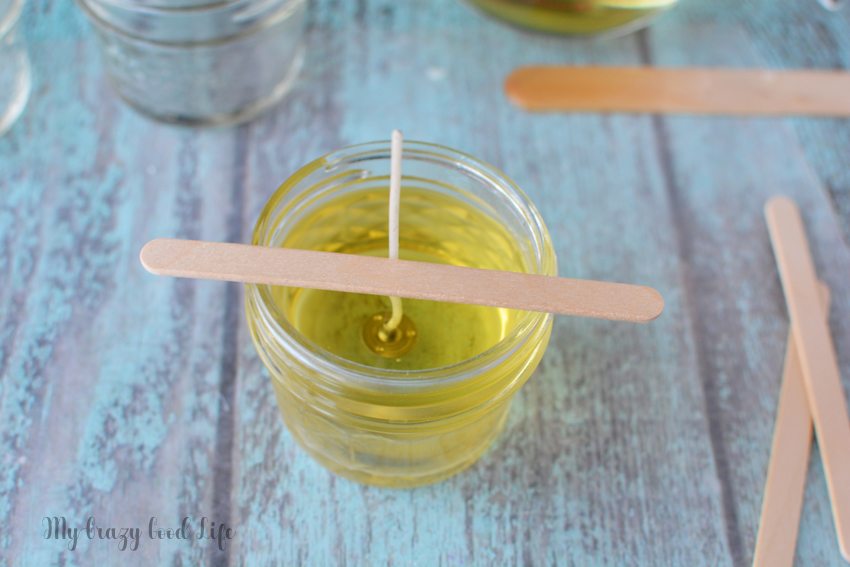 Let set until set and firm, about 4 hours or overnight. Trim wick to 1/4″ before lighting.