This site contains affiliate links. Please see Policies for more information.
These 21 Day Fix Instant Pot recipes will make your life so much easier. When it comes to meals in our home it can be stressful to get something that is healthy, delicious, quick, easy, flavorful, suits everyone's varying tastes, AND doesn't cost a fortune to prepare.
The 21 Day Fix program is pretty easy. One of the best ways to make it even easier is with a few meal plans and a bunch of Instant Pot recipes. If you have not yet jumped on board the Instant Pot bandwagon I highly suggest you look into it.
The Instant Pot like the best of both worlds, combo pressure cooker and slow cooker. Everything comes out quickly but with tons of flavor and moisture!
That's a lot of boxes to check off with one meal!
Looking for all of my Instant Pot recipes in one easy to print place? You can buy them here. If you're looking specifically for 21 Day Fix Instant Pot recipes, I have those available too!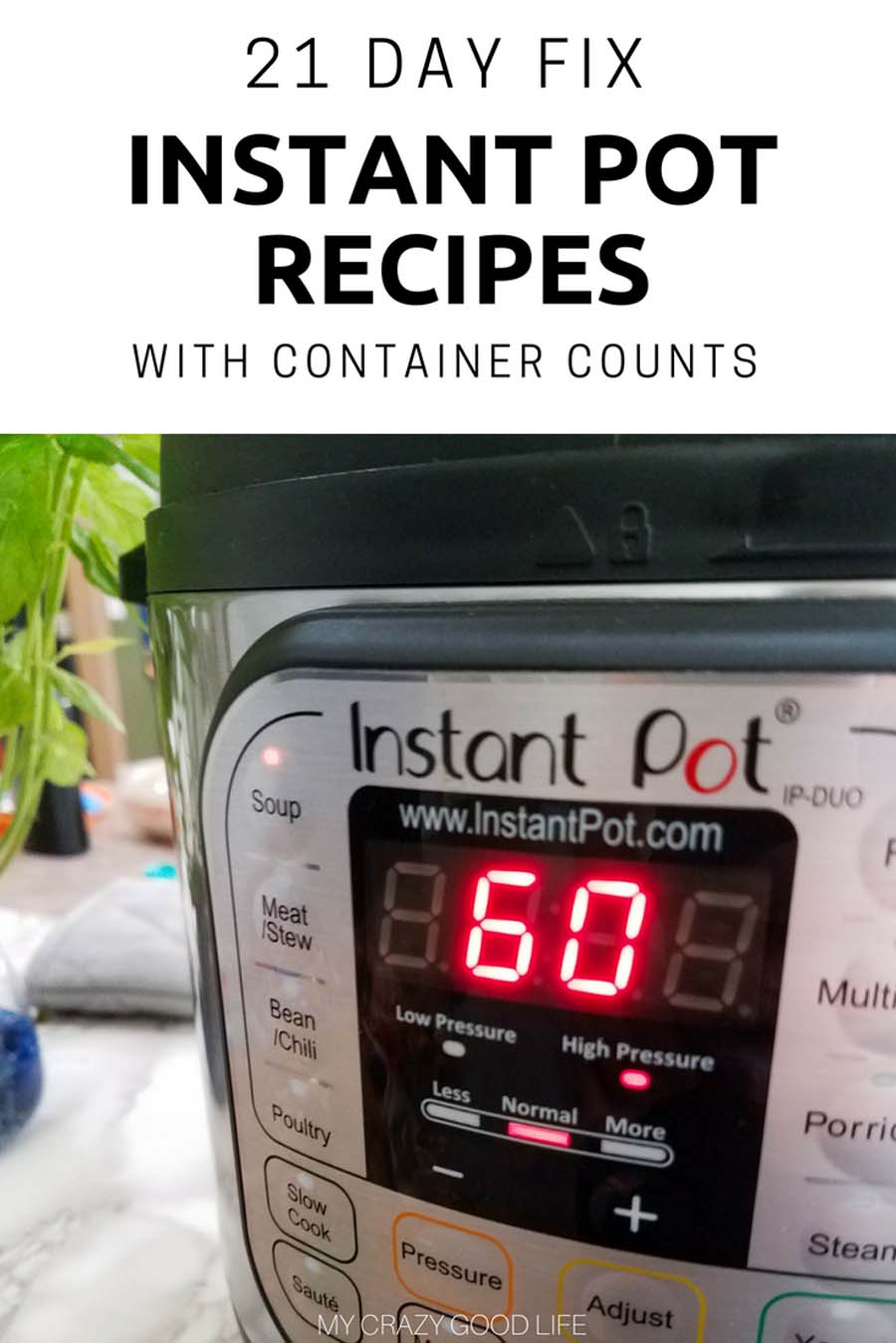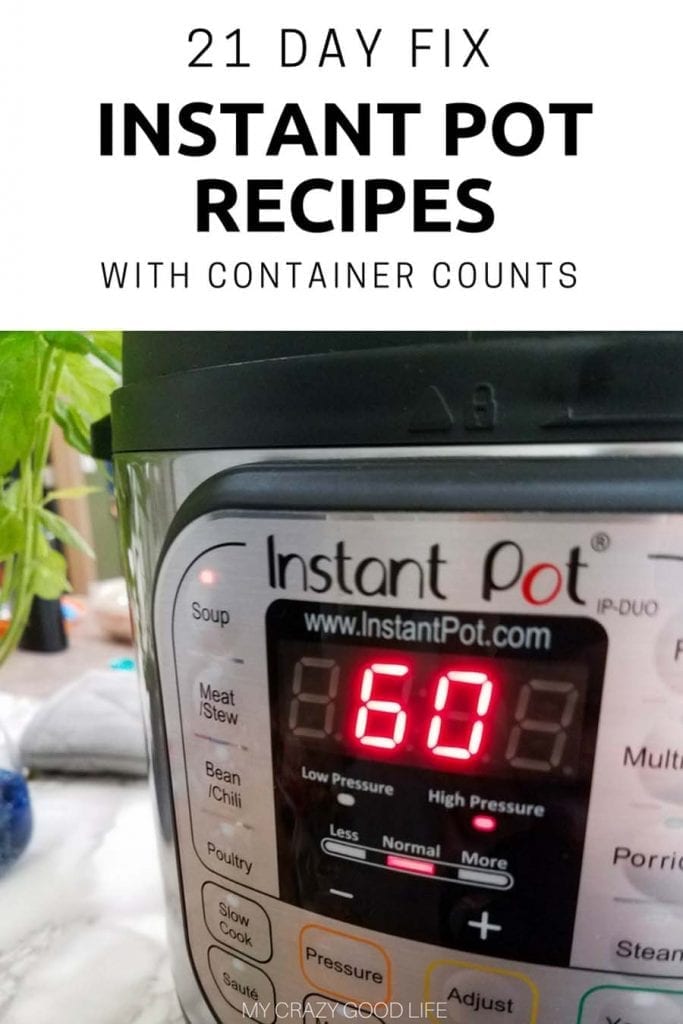 Instead of driving myself totally insane trying to prepare something that will work for everyone I try and use a meal plan and plot everything out ahead of time.
Using the Instant Pot to make 21 Day Fix recipes makes an easy system even more simple. It's almost too easy, you might not even know you're doing something amazing for yourself and your family!
If you're short on time, set the Instant Pot to the slow cooker setting and let it cook all day–that's ok too!
21 Day Fix Instant Pot Recipes:
Chicken with Bruschetta Topping | Carrie Elle
21 Day Fix Instant Pot Orange Chicken
Desert Chica – Instant Pot Beef Stew (1 C serving = 1G, 1R, 1Y, 1 teaspoon)
Chicken Burrito Bowl (great for meal prep!)
Paleo MG – Enchilada Chicken Stew  (1C = 1R, 1G, 1 teaspoon)
Today in Dietzville – Chicken Tikka Masala (1C = 1R, 1/2 G, 1/2B, 1 teaspoon)
Add A Pinch – Instant Pot Sweet Potatoes (1/2 C = 1 yellow container)
Easy Instant Pot Swedish Meatballs
Apron Strings Blog – Chuck Roast Chili (look at the bottom for IP conversion) 1C = 1R, 1G)
Health Starts in the Kitchen – Pressure Cooker Roast (1C = 1R, 1G, 1 teaspoon)
Whole 9 Life – Pressure Cooker Cacciatore (1C = 1G, 1R)
Foraged Dish – Creamy Fennel & Cauliflower Soup (1C = 2G, 1R)
The Mama Maven – Butternut Squash and Apple Soup  (1C = 1/2P, 1G, 1R is using chicken broth)
Looking for more Instant Pot recipes?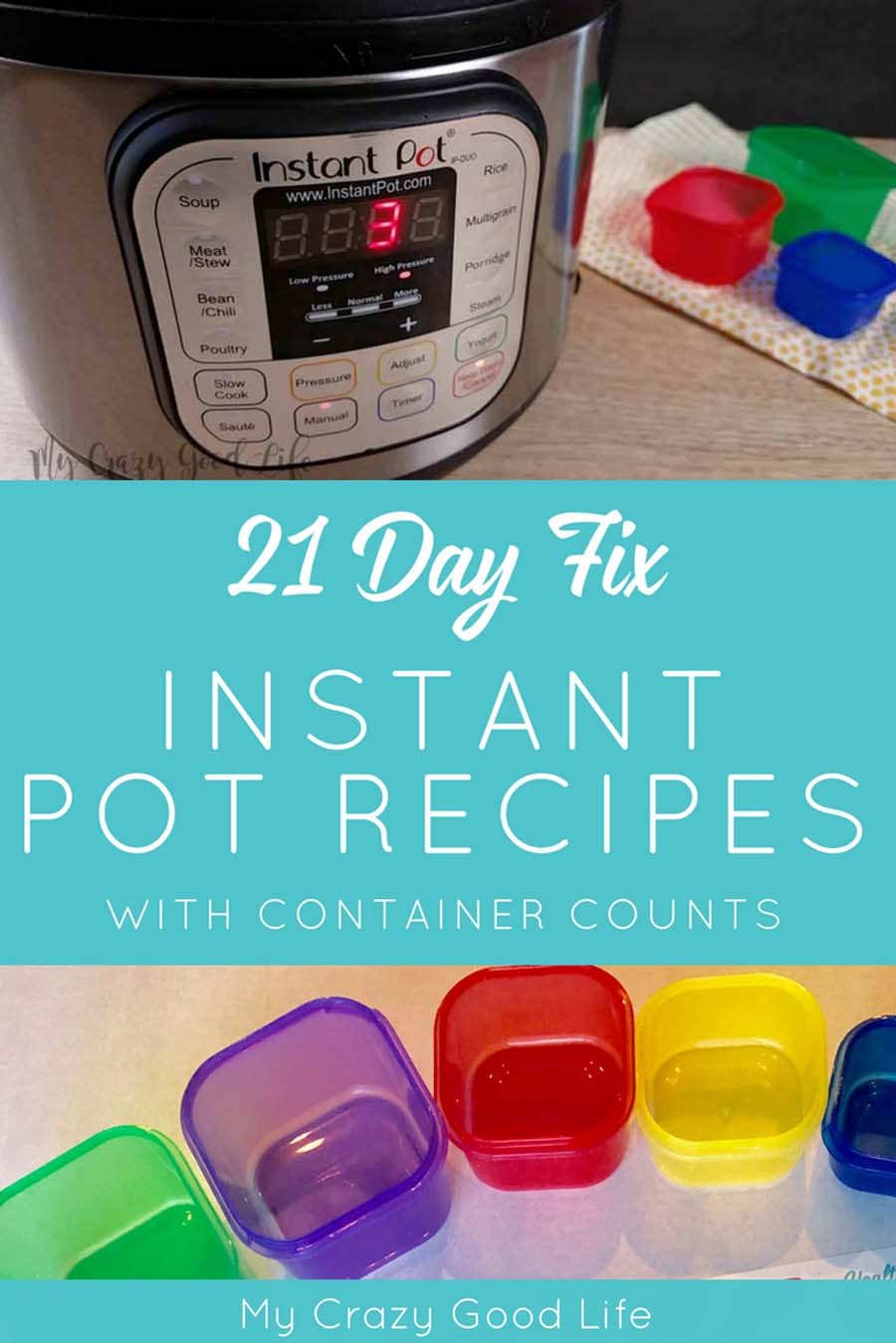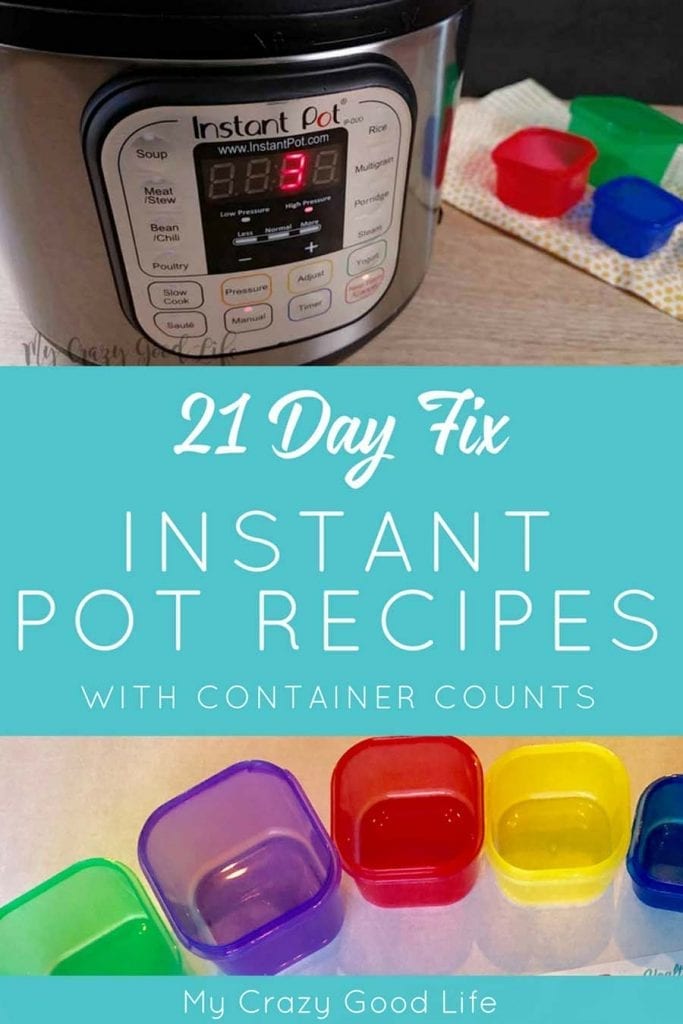 Save
SaveSave