After spending time at the Festival of Holidays at Disneyland Resort and California Adventure, I knew I had to share this delicious recipe with you! Served at the holiday food kiosks as well as Carthay Circle, Disneyland's Gingerbread Bundt Cake is the perfect holiday treat!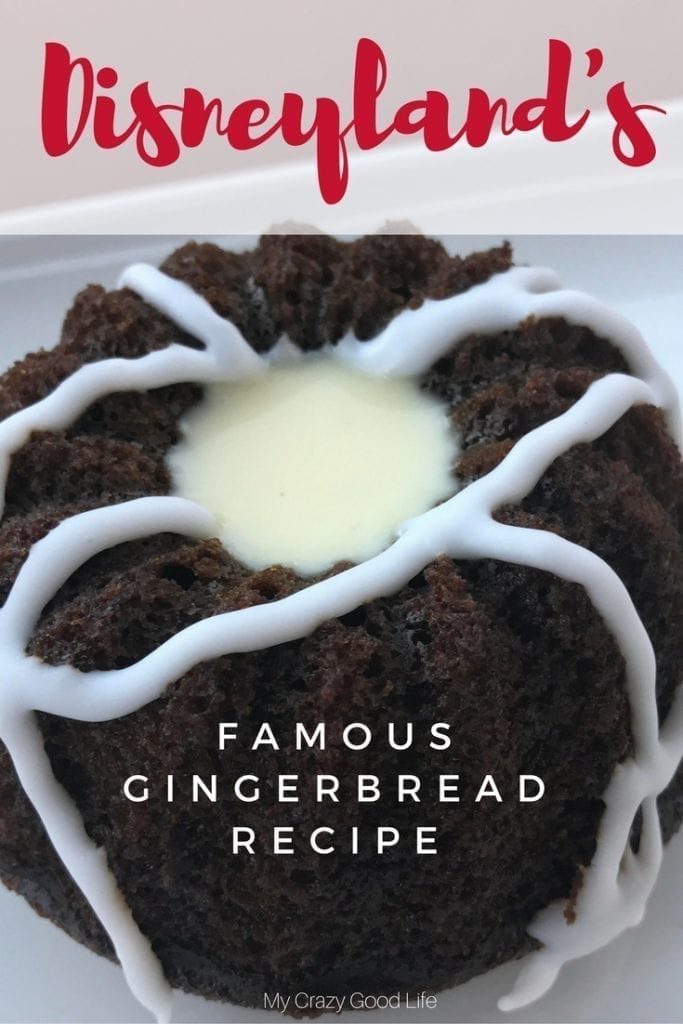 Easily recreate this delicious Festival of Holidays treat using the recipe below. Normally only available in the parks, Disneyland shared their gingerbread recipe with me to recreate.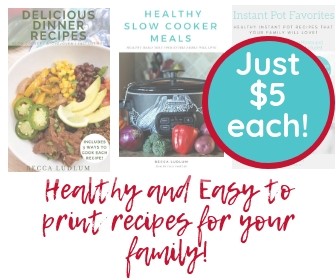 MY OTHER PROJECTS
Makes 20 mini bundt cakes or 2 large bundt cakes.
Ingredients for Disney;and's Gingerbread Bundt Cake:
1- 12oz Amber Lager Beer
2 1⁄4 Cup Dark Molasses
1 Teaspoon Baking Soda
1 1⁄2 Cup Brown Sugar
1 2/3 Cup AP Flour
1 Teaspoon Ground Ginger
1 Teaspoon Ground Baking Powder
1 Teaspoon Salt
1 Teaspoon Ground Cinnamon
1⁄2 Teaspoon Nutmeg
4 each Large Eggs
3⁄4 Cup Vegetable Oil
2 1⁄2 Teaspoon Fresh Ginger- zested
Directions for Disneyland's Gingerbread Bundt Cake:
Add the beer to a medium sized pot and bring to a boil, remove from the heat and slowly add the Baking soda.
Once it stops foaming add the molasses and brown sugar- set aside
Shift together the flour, ground ginger, baking powder, salt, cinnamon and nutmeg over a bowl.
Add the flour mix in three batches to the molasses mix. Scrap down side of bowl after each section was added.
Whisk together the eggs, oil and fresh ginger- mix together with the flour mix until all is combined.
Mixture will look thin- but that is how this mix is.
Depending on the size of your mat; you will bake the mix at 350°F for 18 to 30 minutes. Tooth Pick will come out of cake clean.
Once cake is cool- unmold gently- this cake is very moist and will break if handled too rough.
Ingredients for Orange Vanilla Sauce:
1 Cup Powdered Sugar
3 Tablespoons Water Orange Vanilla Sauce:
11⁄4CupMilk
1⁄4 Cup Granulated Sugar
3 Egg Yolks
1⁄2 Vanilla Bean
1⁄2 Fresh Orange for zest
1 Teaspoon Orange Oil (You can find this in Specialty Stores or online)
Directions for the Orange Vanilla Sauce:
Cut Vanilla Pod in half and scrap out seeds- set aside.
Add milk, sugar and vanilla beans to a medium sized pot- bring to just below a boil- milk needs to be hot but not boiling.
In a separate bowl whisk together the egg yolks- add about 1 cup of hot cream to the eggs to bring up the temperate.
Add the egg mixture back into the pot and cook for another minute or until the sauce becomes think enough to coat the back of a spoon. Take off heat.
Continue to whisk for about 3 minutes after taking off of heat.
Pour mixture into a glass bowl set over ice to cool the sauce.
Once sauce is cool- add the orange zest and orange oil.
Finishing the Bundt Cakes:
 Shift the powdered sugar in a bowl. Slowly start adding your water to the bowl
Swirl icing on top of cake in pattern
Right before serving Cakes pour Orange Vanilla Sauce into center of Bundt Cakes
Enjoy, and think magical thoughts!
This recipe has been converted from a larger quantity in the restaurant kitchens. The flavor profile may vary from the restaurant's version. All recipes are the property of Walt Disney Parks and Resorts U.S., Inc., and may not be reproduced without express permission.