While pulling together a post with my favorite 21 Day Fix Treat Swap ideas, I noticed that there are a ton of 21 Day Fix desserts that you don't have to use your precious yellow (carb) containers for!
I thought they were definitely worth a post of their own! The 21 Day Fix and 21 Day Fix Extreme are the perfect programs to keep an eye on what you're eating and help you either lose weight or maintain a healthy weight.
I know how difficult it can be to find 21 Day Fix recipes while eating so clean and wanted to pull these together to help you be successful!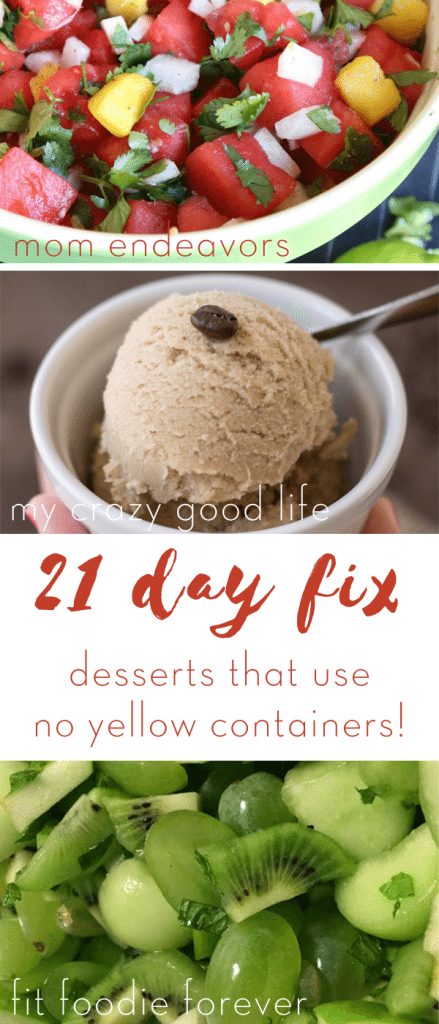 Follow my 21 Day Fix Treats Pinterest Board
As someone who doesn't usually use my purple fruit containers and struggles to eat all of my red proteins, the idea that I could turn them into a sweet treat made me very happy. Here are some 21 Day Fix Desserts that use NO yellow containers!
Strawberry Banana Dairy Free Ice Cream | Best of Life Magazine 
Southwestern Watermelon and Jicama Salad | Mom Endeavors (1C = 1 purple)
Coffee Ice Cream | My Crazy Good Life
Raspberry Banana Ice Cream from Beachbody Blog
Cannoli Dip from Christine Pechulis
Chocolate Mocha Mousse from Beachbody Blog
Strawberry Frozen Yogurt from Where Life is Simple
Snickers Greek Yogurt from The Healthy Empowered Mama
Lemonade Popsicles from Beachbody Blog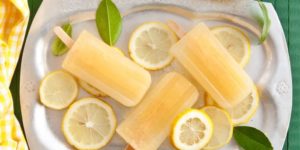 Vanilla Peanut Butter and Banana Ice Cream from Beachbody Blog 
Strawberry "Cheesecake" from Lisa Hov Fitness
Chocolate Superfood Cake Bars from Henderson Fitness
Double Chocolate Peanut Butter Lava Cake from From Forks to Fitness (YES!!! One red and 2 tsp!!)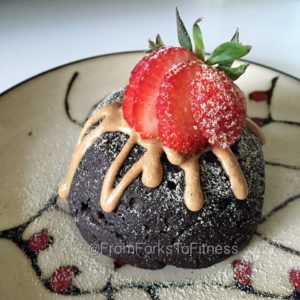 These tools are meant to supplement the 21 Day Fix programs, not replace them. In order to find your container count and see all of the accepted foods and measurements, you'll need to purchase the program.  
There are affiliate links in this post. 
You might also be interested in these 21 Day Fix tools and recipes: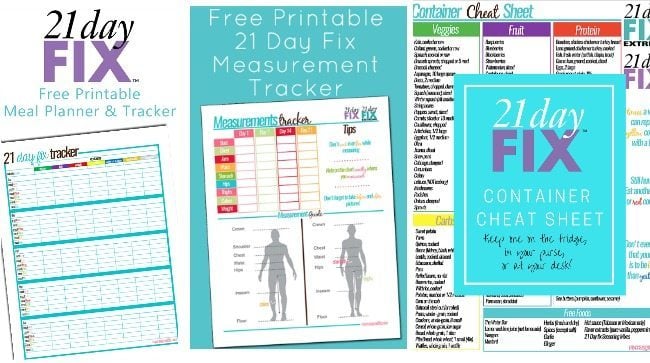 29