This site contains affiliate links. Please see Policies for more information.
No one likes to go to a party empty handed, right? For your next event, BBQ, or gathering, try some of these 21 Day Fix potluck recipes. They're easy to transport and perfect for sharing! Your guests will be shocked when they realize they're eating healthy potluck recipes that still taste amazing.
I love making 21 Day Fix potluck recipes because they are delicious, but more than that I love that I can eat them without totally straying from my healthy lifestyle plan. There's nothing worse than working hard all week to meet my goals and then showing up to an event on the weekend where I can't find anything FIXed to eat!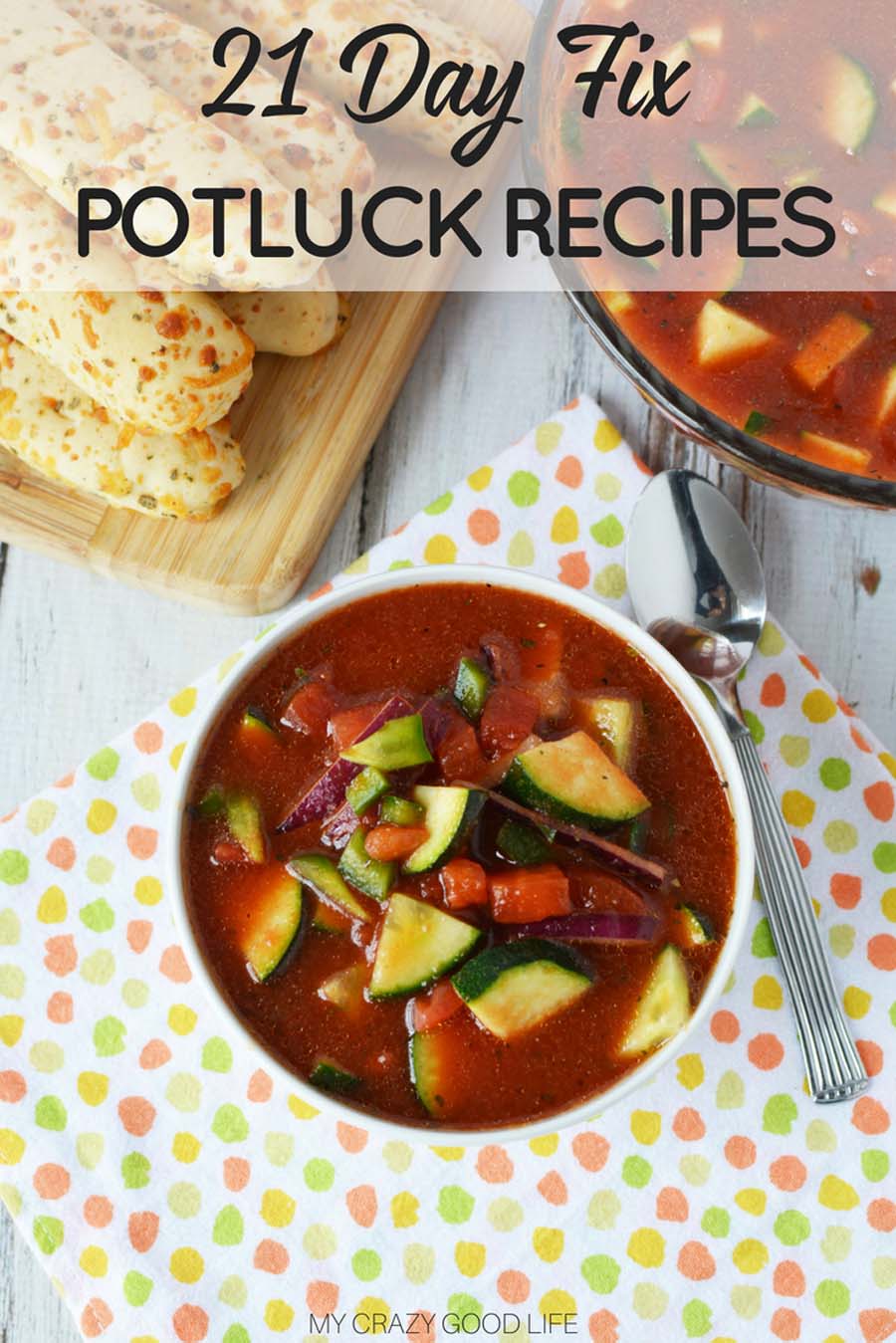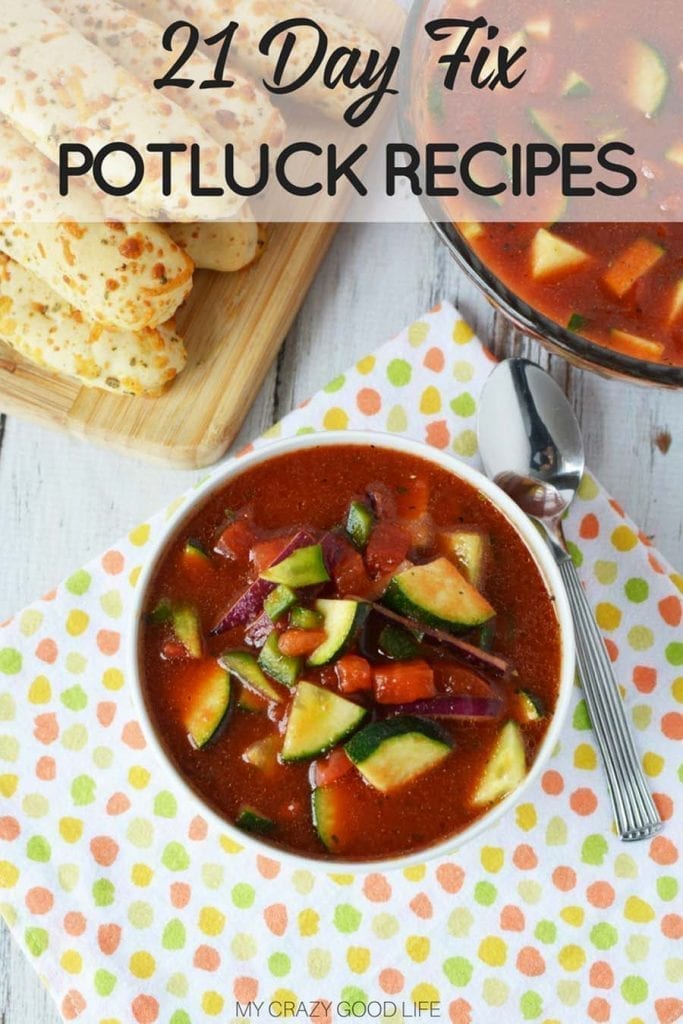 What is the 21 Day Fix?
If you aren't familiar with the 21 Day Fix, you've come to the right place. You can read all about the 21 Day Fix right here at My Crazy Good Life. It's a big part of my life and I love sharing all the healthy, delicious, 21 Day Fix approved recipes that my family and I enjoy on a regular basis.
Yes, my family and I! You read that right. 21 Day Fix potluck recipes, just like all the other 21 Day Fix recipes I share, don't have to be "diet food" that everyone else thinks is yucky or tasteless. The 21 Day Fix is all about moderation and eating clean, it's not about deprivation, starvation, or cutting out entire food groups!
What makes these 21 Day Fix recipes perfect for a potluck?
All of these 21 Day Fix potluck recipes are easy to transport, able to be prepped in advance, or they're perfect for sharing! We're talking about dips, casseroles, and more that you can easily share with all of your friends and family at your next gathering or event.
One of the things I love most about the 21 Day Fix is that I can share it with others as a simple and effective way to get and stay healthy! When people try these recipes they're going to be floored that it's approved as part of a nutrition and diet plan!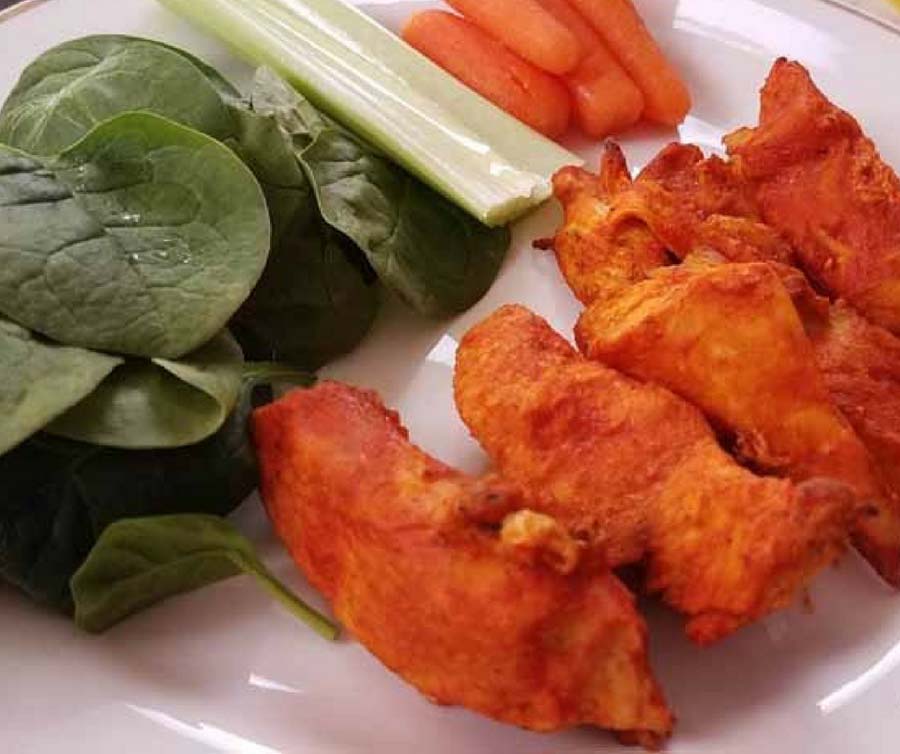 21 Day Fix Potluck Recipes
One-Step Easy Homemade Salsa Recipe
Greek Kebabs | Healthy Beef Kebab Recipe
Roasted Vegetable Chicken Chili with Avocado
Roasted Chicken Vegetable Chili
Kale Blueberry Salad with Blueberry Vinaigrette
Gazpacho Soup (chilled)
Instant Pot Spicy Sweet Potato Chili
21 Day Fix Homemade Roasted Salsa Verde
Instant Pot Jambalaya | Crockpot Jambalaya
What if I'm not on the 21 Day Fix?
Not to worry, there's nothing weird or specific about these recipes that will impact you if you're not on the program. If you aren't doing 21 Day Fix or any of the other Beachbody programs that use container counts you can just disregard that part of these recipes.
You'll get the added bonus of enjoying clean, delicious and healthy potluck recipes without the hassle of counting your containers! That also means that you can feel free to sub in other ingredients or full fat versions, etc. Making changes to these recipes won't matter for you because you aren't going to be impacting their overall counts!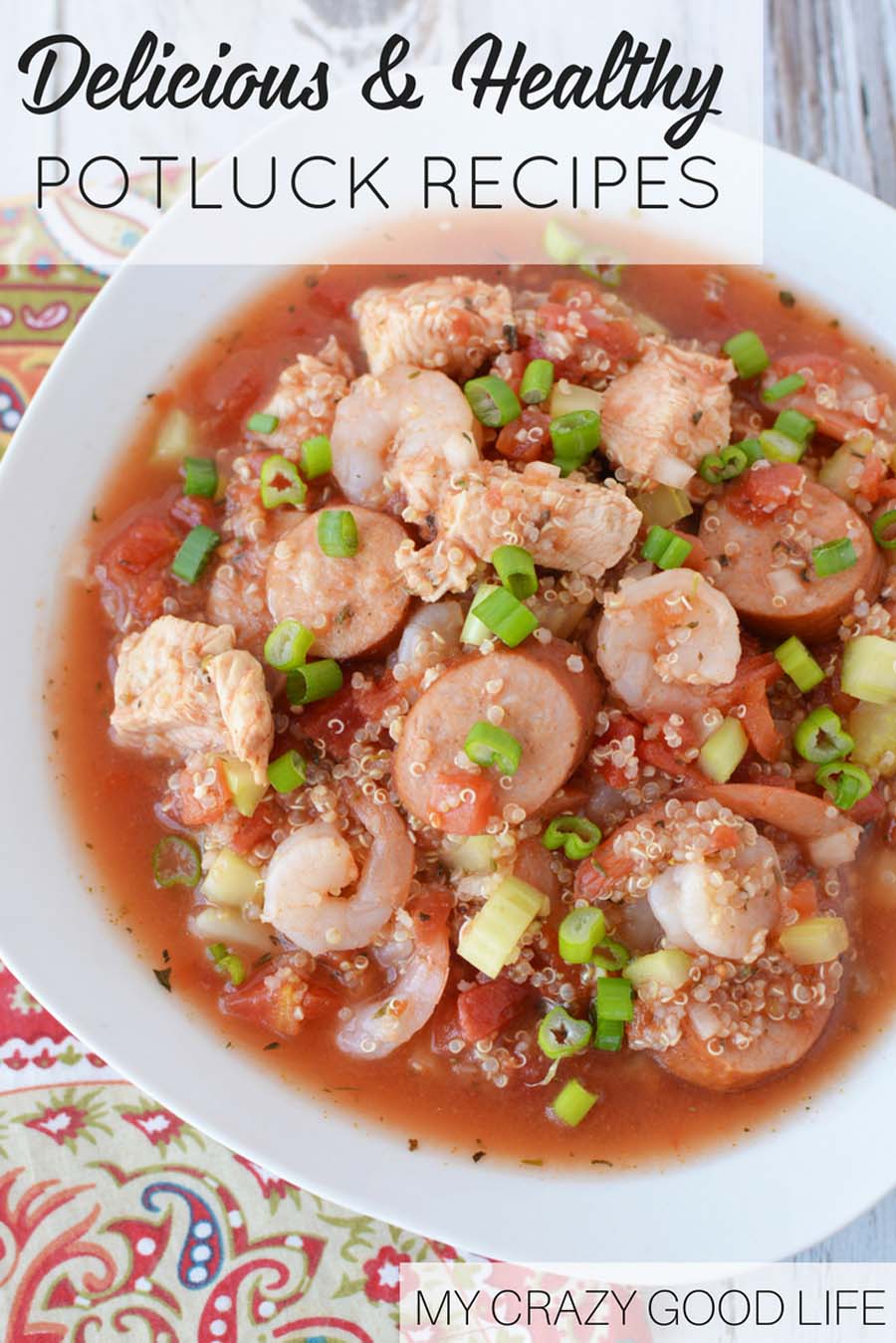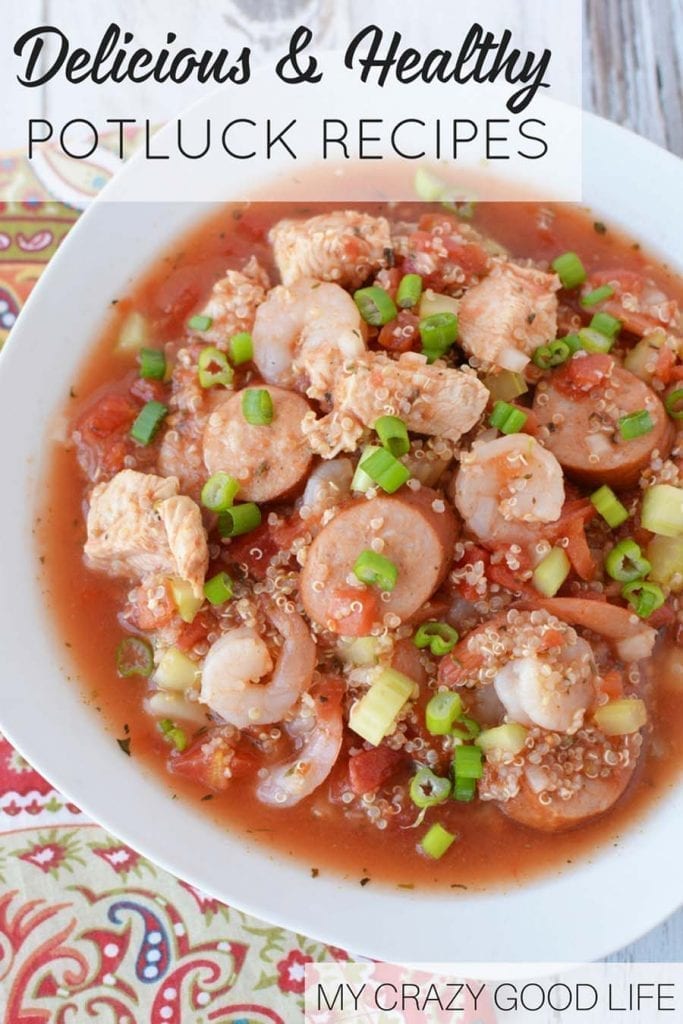 More Awesome & Delicious Healthy Potluck Recipes
Mojito Fruit Salad
Black Bean Hummus Taco Dip with Pita Chips