Here are five clever ways to introduce your elf on the shelf! Our Elf on the Shelf, Louie, comes around every Thanksgiving Day. Though my 9 year-old knows this, he begins asking when he'll see Louie in the summer.
Mom, how do you think Louie is going to surprise us this year?
Mom, do you think he'll do something silly? Or something naughty?
Elf time is a fun time in our house, and it's one that keeps him thinking throughout the year. We have about 30 fun ideas to come up with every year between Thanksgiving and Christmas and we want to make the most of them!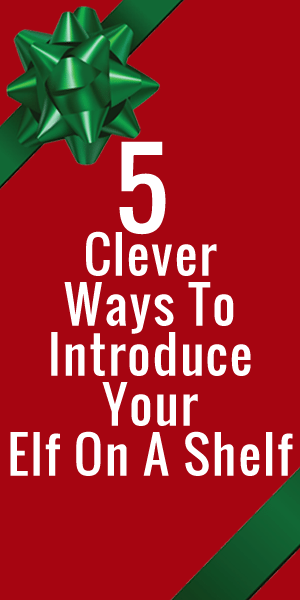 Here are some of the ideas we have come up with in the past to re-introduce Louie to our family on Thanksgiving morning:
1. Hide in your car! We generally don't drive on Thanksgiving, so it's easy to have Louie hang out in our car on Thanksgiving without being accidentally touched by a human.
This is the year that Louie hung from our car's roof. He left a note for Jack that said, "I'm baaaaacck!" He also found Jack's Christmas list and told him he was bringing it to the North Pole with him!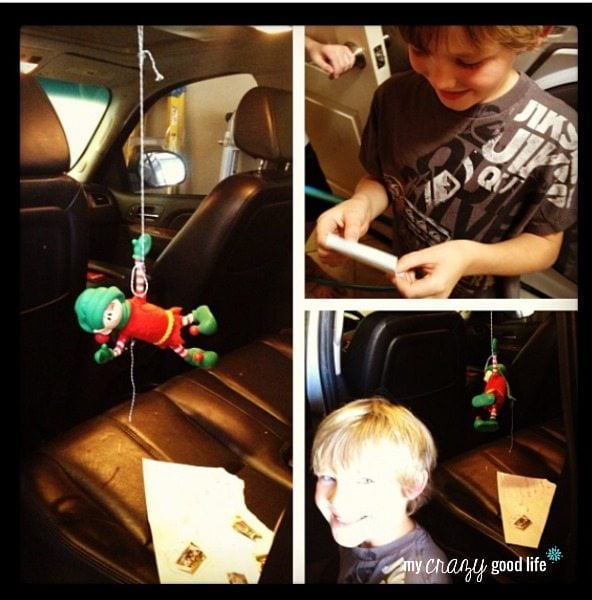 2. Sit at (or on) the breakfast table. If your kids are like mine, they head out of bed and right to the breakfast table. Have your elf wait with cereal, bowls, spoons or anything else you can get out for breakfast the night before (check out these Elf on the Shelf kitchen ideas). Write a note that talk about how much fun they will have together this year!
3. Get fit! Elves head back to the North Pole every night to report to Santa! In order to do this, they need to be healthy.
Have your child wake up to your elf on the treadmill, exercise bike or weight bench. Louie decided to try one of my Jillian Michael's videos, but the weights were just a little heavy for him.
The note could say something about making sure he stays in shape for his nightly trips back!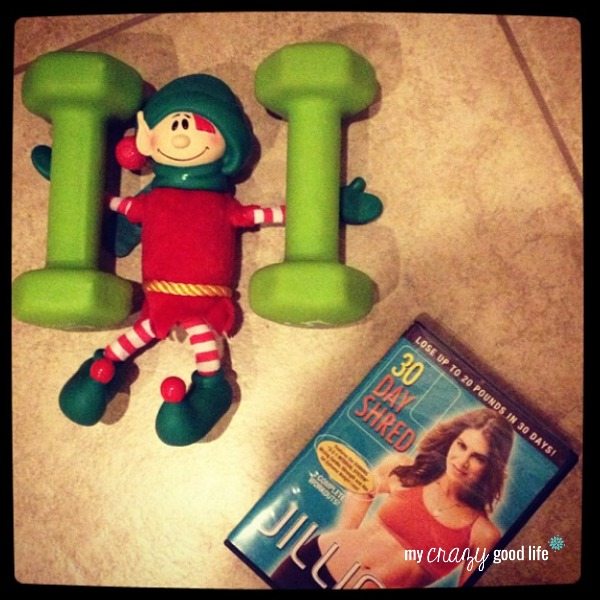 4. Start out with a bang! We usually take it easy for the first few night and ease back into our elf antics, but you could start the elf season off with a bang by toilet papering the inside of your house, writing on your bathroom mirrors with Sharpie markers (the permanent marker easily comes off when covered with a dry erase marker, but the kids don't know that!) or wrapping your tablets or iPads in plastic wrap and having the elf make flour snow angels on them!
5. Take a hint! Do you pull your artificial Christmas tree out or purchase a real tree on Thanksgiving? Leave it undecorated for the night and have your child wake up to the elf pointing to the tree and asking to decorate it!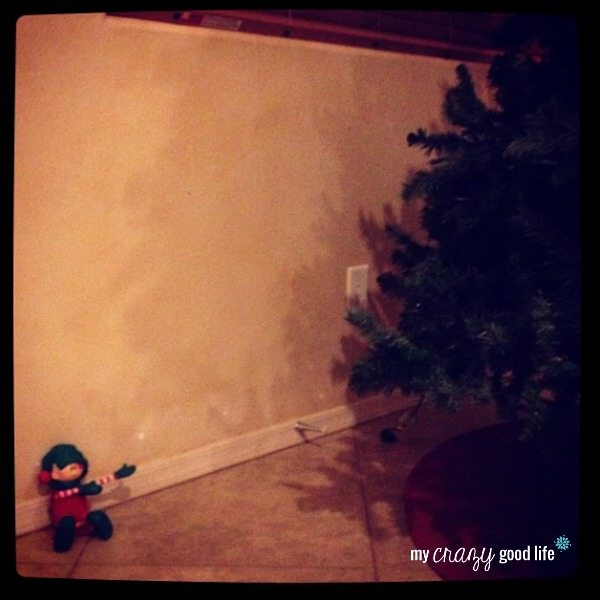 How have you have introduced your Elf on the Shelf in the past?