This site contains affiliate links. Please see Policies for more information.
I've partnered with my friends at Moshi to bring you these great gifts for bloggers and other tech lovers. These are the products I can't live without–while at home, at my local coffee shop, or while traveling.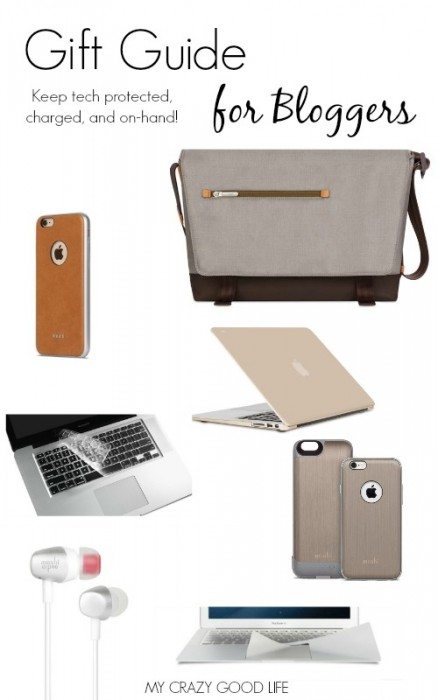 Aerio Messenger Bag ($149.95)
This is the ultimate messenger bag for anyone on your shopping list. Crafted with ergonomics in mind, this bag is stylish yet practical for everyday use. The fabric of the Aerio Messenger Bag is lightweight, completely water resistant, has vegan leather trim, and can hold so many devices that we need to carry around during the day! There are also a ton of inside pockets for cords… because there is nothing worse than having cords in your bag become a jumbled mess, am I right?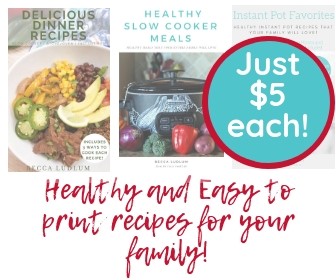 An extremely common problem with average messenger bags is the weight and how heavy they can be, causing back and shoulder pain. This bag was made with a heavily padded strap, so that you can use it in comfort whether you're traveling, heading to work, or carrying your electronics around with you. Aerio was designed with the consumer in mind and comes in both black and gray. Place your 13" or 15" MacBook, iPad and iPhone in their designated pockets and you're ready to go. Showing off your Aerio bag is simple in the airport and train station too thanks to the handy trolley strap for rolling luggage!
Mythro Earbuds ($29.95)
You haven't experienced a great pair of earbuds until you've tried the Mythro Earbuds! With a style for different products, including the iPad Air 2, iPad Mini 3, iPhone 6/6s/plus, iPad Mini 2, and iPad Air, these earbuds help tune everything else out. The Mythro's come in fun colors like a sparkly gray, and have an included microphone to make phone calls on-the-go a simple task.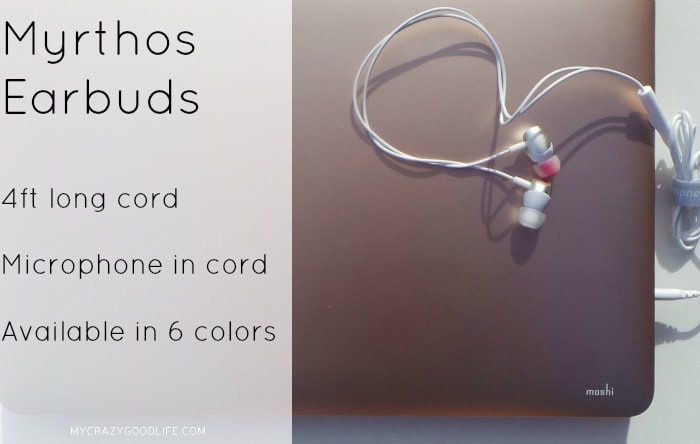 I love that these earbuds come in different sizes, suiting every ear shape you could think of. The worst feeling is when your favorite earbuds continuously fall out of your ears! It's also extremely helpful that the cords length stretches to nearly 4 feet long. Listening to your music has never been so easy!
iGlaze Ion Battery case ($99.95)
Coming in a shiny titanium or a sleek black, an extended battery case that provides protection, power, and aesthetics is something that all iPhone users should have. I love that this extended battery case isn't bulky or heavy as a normal external battery would be. The shock-absorbing framing and microfiber lining help prevent cracks and scratches even during the worst "oops!" moments.
You can always find my iGlaze Ion battery case in my car's center console. I charge my phone without cords and let it stay there for distraction-free driving.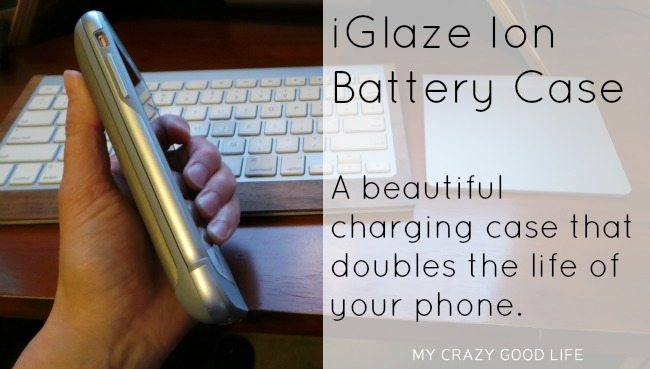 With many extended battery cases, you can usually see up to 20-25% in power increase. With the iGlaze Ion, expect much longer charge time with even better results. The raised bezel protects your phone when laid flat, too. Both colors are gender neutral and great for iPhone users at any age.
iGlaze Napa ($49.95)
This is my favorite Moshi case right now. With a raised bezel around the screen that isn't usually found in low profile cases (it seems the first thing taken out is the raised bezel!), the iGlaze Napa is beautiful, low profile, and impact resistant. How often do you come across that?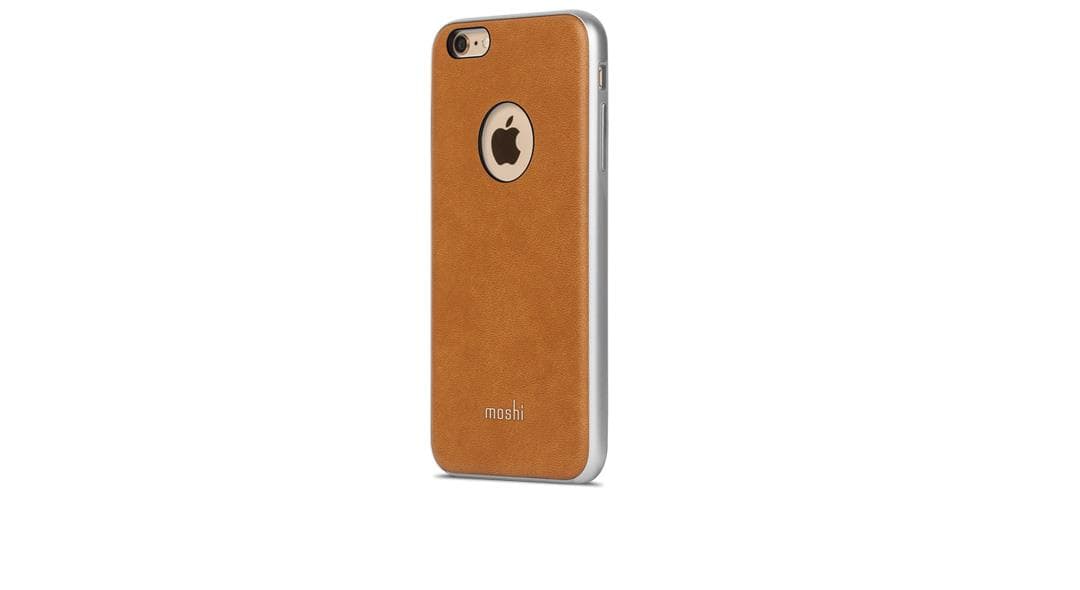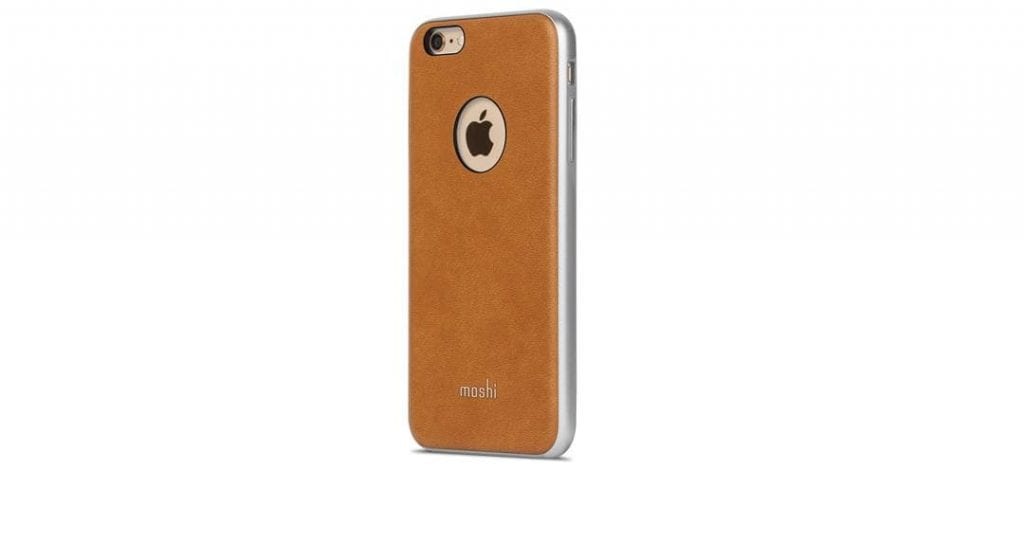 The one thing I'd change about this case is the small opening for the mute button. My finger struggles to get into it all the way and I'm afraid that sooner or later my nail will wear through the surrounding material. Available for the iPhone 6 and 6s and 6 Plus 6s Plus in onyx black, caramel beige (shown), burgundy red, and midnight blue.
iVisor Air Macbook screen protector ($36.95)
I can't even count how many times I have tried to put a screen protector on my iPhone or laptop and it resulting in having a ton of air bubbles caught in between. With the iVisor screen protector, you can officially say goodbye to the pesky air bubbles! This new version is also made with multiple layers to ensure clarity, reduced glare, and less headaches from eye strain.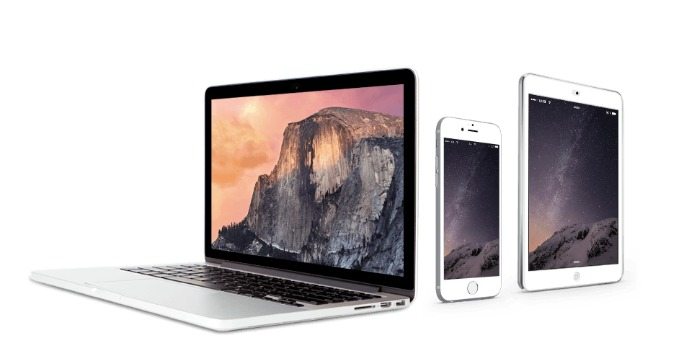 The iVisor is reusable and can be washed and temporarily stored in its packaging, too. This is super helpful if you need to get your MacBook cleaned or fixed. It's now available in a variety of sizes including the MacBook Air 11" and 13", MacBook Pro 13" and 15", and the Retina MacBook Pro 12", 13", and 15".
Clearguard for MacBook ($24.95)
I'm not usually one for keyboard protectors, but this one was surprisingly easy to use! It doesn't make the keyboard stick or feel any different thanks to its slim design, and it prevents grease on your keys, which is a huge pet peeve of mine! The protection against spills is a HUGE bonus for me, as I might always have a huge glass of water by my computer. Most of the time, I forget that the Clearguard is even on my keyboard. The Clearguard molds to your keys and is engineered to be durable, washable, and completely reusable.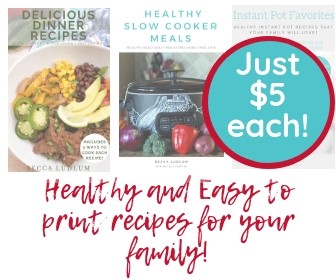 Even though there are tons of keyboard covers, none last nearly as long as the Clearguard. No matter which MacBook you have; all MacBook Air versions, MacBook Pro, and the Retina MacBook, there is a Clearguard for you.
iGlaze for MacBook ($54.95)
Moshi makes the most protective, durable, and stylish cases for your MacBook. This case is made with a thin, lightweight hard-shell and has very simple installation and removal clips on its sides. Whether you are clumsy with your laptop or very careful, the case is perfect for all laptops.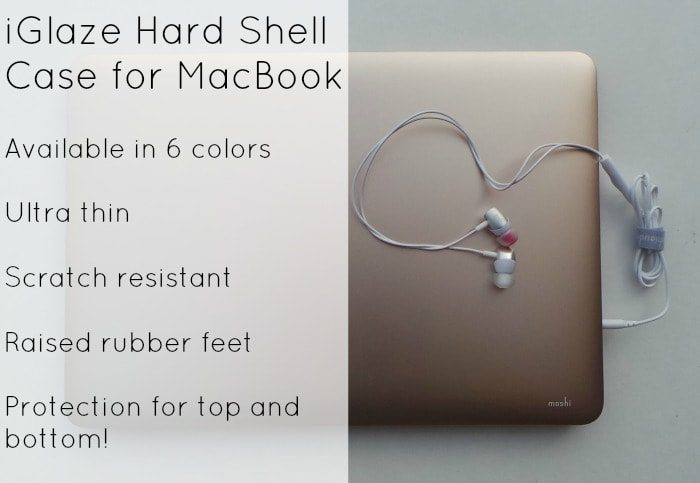 Coming in sizes for all MacBook sizes and models, there are fun colors, too, including translucent, gold (shown), black, pink, orange, green, and blue. These cases have raised rubber feet to prevent dings and dents and has unobstructed vents to prevent your laptop from overheating.
PalmGuard for MacBook Air ($28.00)
PalmGuard is a thin film that protects all MacBook sizes' palm rest areas from spills, grease, scratching, and smudges. Each MacBook model has a designated PalmGuard making its appearance virtually invisible. Having your laptop palm rest area become corroded and seem used will never happen again when using the PalmGuard.


Upon removing, there will be no residue left over and your laptop will always seem brand new!