If you're looking for some easy elf on the shelf ideas, click here! Don't stress about your elf–simple elf ideas are fun for kids, too! All of these easy elf on the shelf ideas are fun, exciting, and totally simple to put together. You'll have all the easy elf on the shelf ideas you need!
Click here for more fun Elf on the Shelf ideas!
Elf season can quickly become overwhelming! Here are some ideas to delight your little ones on those nights when you just want to head to bed. Easy Elf on the Shelf ideas that will still be fun, don't have to be difficult – I promise!
Easy Elf on the Shelf Ideas
1. Did your family do any fun crafts recently? Your elf wants to see them. Stick him next to or on your latest holiday craft or decoration, your kids will get a kick out of his interest in family activities!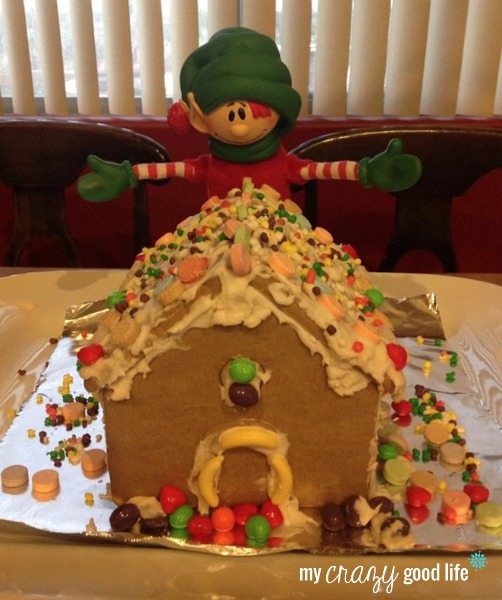 2. Definitely milk this for two days! We made a gingerbread house and after the kids started eating it, our elf had to have a bite!
You could do this with art, as well. Have your elf pretend to be coloring on a picture you made! It's easy to make your elf part of a fun family craft.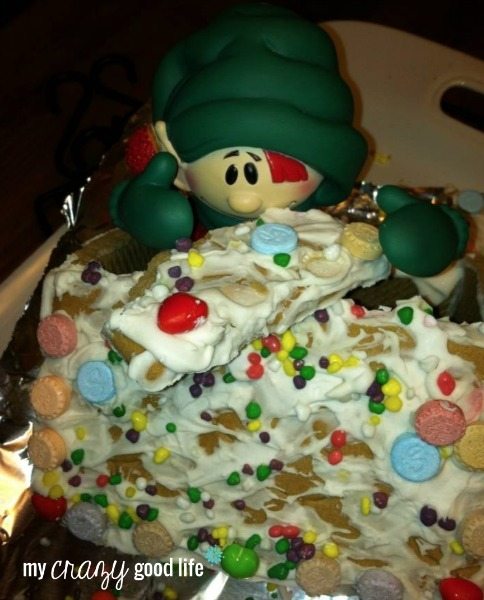 3. Take advantage of your tree! If you just decorated it, have your elf sit near it (or lie under it!) and enjoy the sights.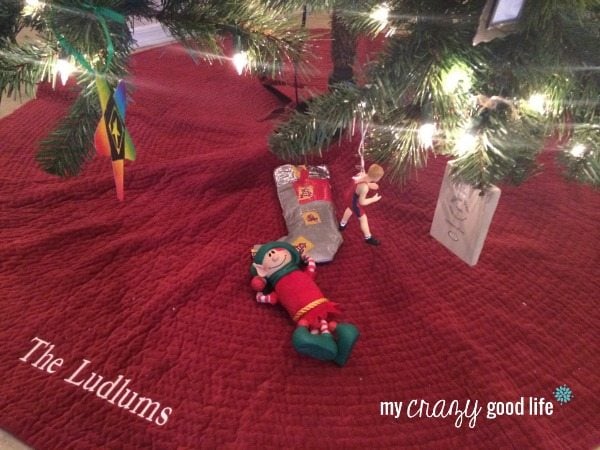 Haven't had a chance to decorate yet? That's ok, your elf can gently remind you to get on top of decorating: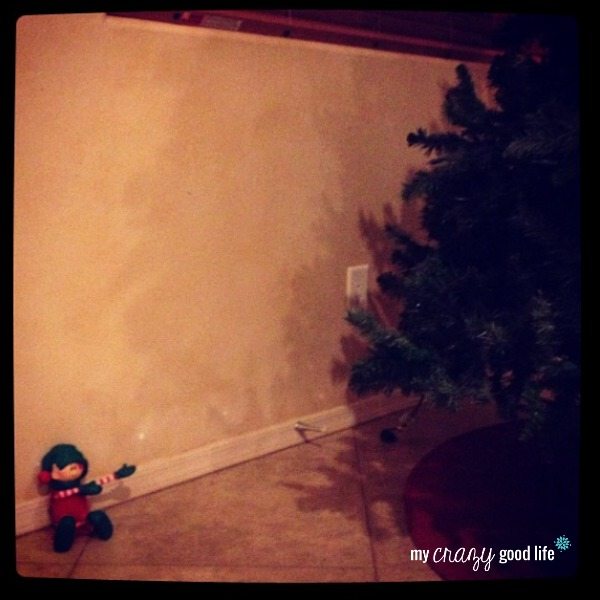 4. If you're anything like me, you probably have an open bag (or two) of holiday candy lying around. Elves love candy, so it's easy to stick your elf upside down in a bag!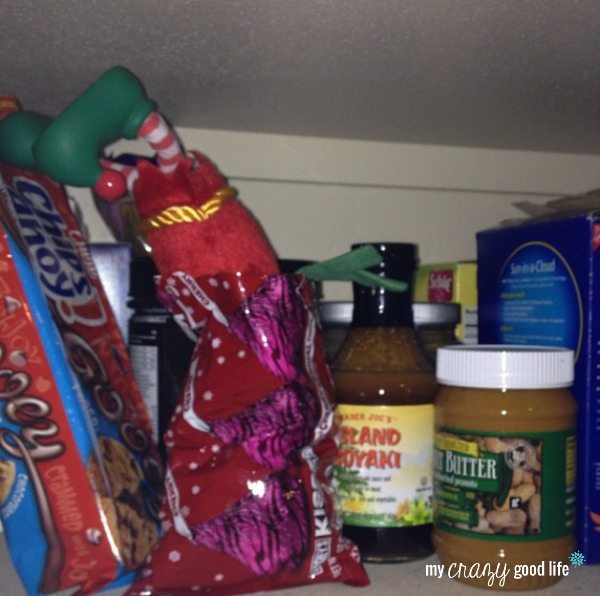 5. Do your kids play games? Video games, board games, any kind of games! Elves like to have fun, so set them up next to a game!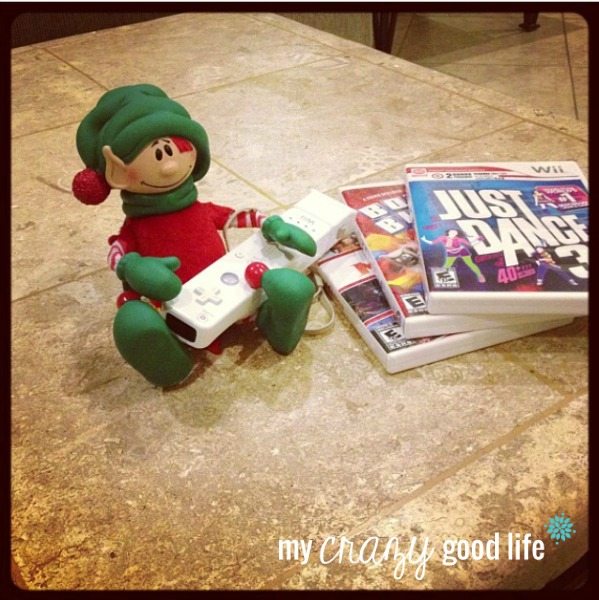 A few of my wonderful friends and I have decided that we want to see your elf ideas! We will be hosting a weekly linkup from now until Christmas week so you can share all of your elf ideas! We are sharing our ideas on our blogs: Amy from OC Mentor, myself, Emily from Our Knight Life, and Sara from Mom Endeavors are your hosts for this fun and creative linkup!
The idea is simple–every week we'll be here with a new linkup for you to add your Elf on the Shelf ideas. Add your link (to your Elf on the Shelf post, not your homepage) below and visit some of the other participants to see what their elves are up to. If you can't visit all of the participants, it's best to look at your linkup number and only visit posts with the same last number. For example, if you're #17 to linkup, you'll visit #7, #27, and so on.
My favorite post from last week was this Elf on the Shelf Kissing Booth printable from Seven Thirty-Three!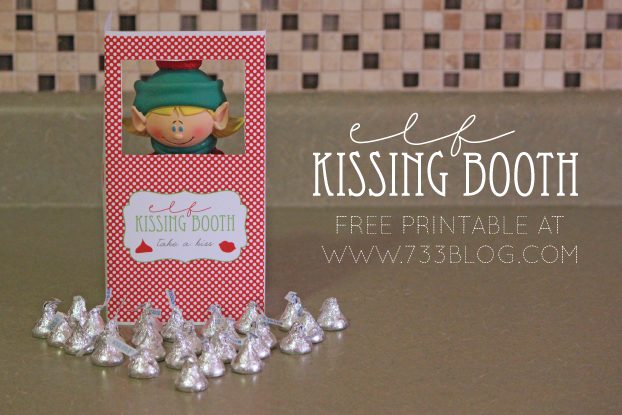 Oh, and don't forget to grab our button and spread the word with the hashtag #ElfOnTheShelf. There are LOTS of fun ideas there!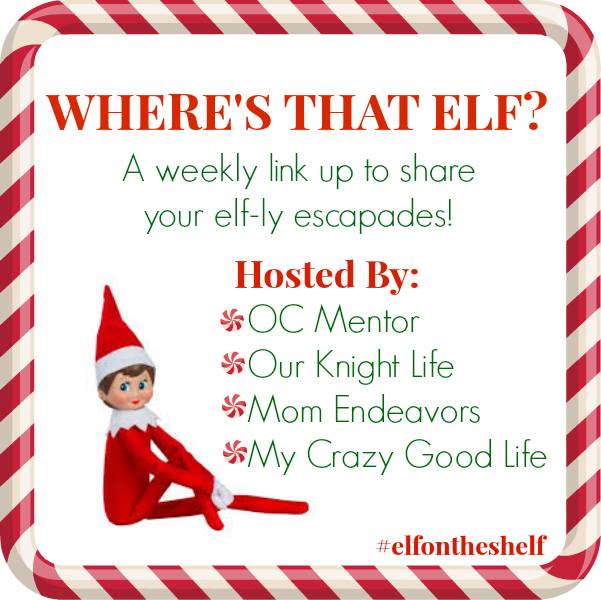 By linking with us, you are allowing the hosts to use one image from your linked post in addition to the link for your Elf post both in the linkup and on social media channels (we love to promote fun posts!).