This site contains affiliate links. Please see Policies for more information.
The Beachbody 21 Day Workout Plan is called the 21 Day Fix! Busy Moms can easily manage the Beachbody 21 Day Workout Plan when you follow our tried and true tips and follow along with our free printable. The great thing about the Fix and this Beachbody 21 Day Workout Plan is that if you can make it through the first three weeks, you won't want to stop. The results are quick, awesome, and you'll see and feel the changes almost immediately.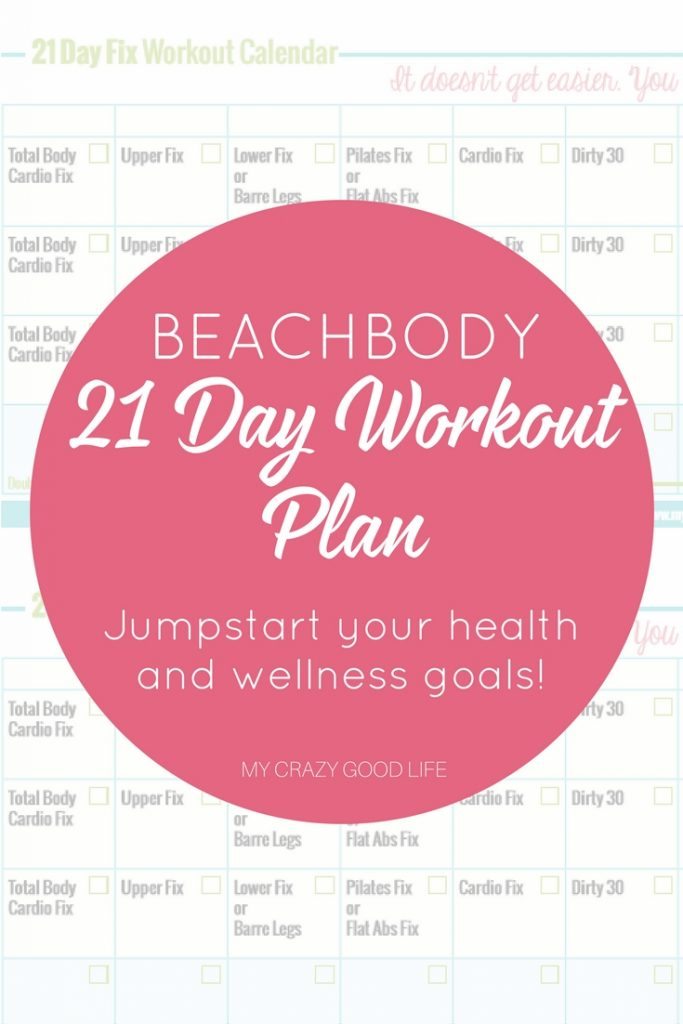 With these quick and easy tips you will be owning the Beachbody 21 Day Workout Plan and be that much closer to achieving your health and fitness goals. It doesn't take much to get started and you won't need a lot of fancy equipment or supplies. With just the Beachbody program, 21 Day Fix, and some meal planning containers, you will be on your way to real, noticeable, transformations both inside and out!
If you've been looking for a time to get started with the 21 Day Fix, why not today? It's never a bad time, or too late, to get started on a path that could change your future. You might find, like I did, that the 21 Day Fix ends up being a lifestyle that you choose to stick with!
Beachbody 21 Day Workout Plan Tips:
Set aside a time of day that works best for you–routines are easy to stick to!
If you are consistent in your routine you'll find that success is easier to achieve. It makes it easier for your body to cooperate but it will also make it easier for you to do all of your workouts. A routine will make it less likely that you will end up skipping workouts, this will directly impact your overall results so set that time aside that time and get to it!
Have a small snack and drink plenty of water while doing your workouts.
With this Beachbody 21 Day Workout Plan you will notice that it takes a lot of sweat and some serious energy to get through your daily workouts. Plan your eating schedule accordingly so that you will have plenty of energy for your workout. Drinking plenty of water while on the 21 Day Fix and this Beachbody 21 Day Workout Plan is very important. It will keep you hydrated and that proper hydration will keep your muscles in top notch shape for growing, changing, and repairing.
If you're sore from working out, I've written some tips for you right here. Don't give up because you're sore–it's your body saying that what you're doing is working!
You will need to take so extra time to give yourself the TLC your body needs. When starting any new workout program you need some time to adjust. There will be soreness, there will be pain. BUT it will all be worth it when you start seeing results. You will feel your body using muscles you didn't even know you had! Use BCAAs, a foam roller, even an epsom salt bath will help ease your aching muscles.
Save