This site contains affiliate links. Please see Policies for more information.
The 80 Day Obsession is coming! The best way to get ready is to be prepared for the food portion. Start out with these no yellow breakfast recipes for the 80 Day Obsession and 21 Day Fix so that you can be ahead of the game!
By now I'm sure you know that I love recipe roundups. They make life simple and easy even when the rest of life is hectic. These 80 Day Obsession no yellow meal ideas are going to be your best friend because Timed Nutrition can make things a little tricky.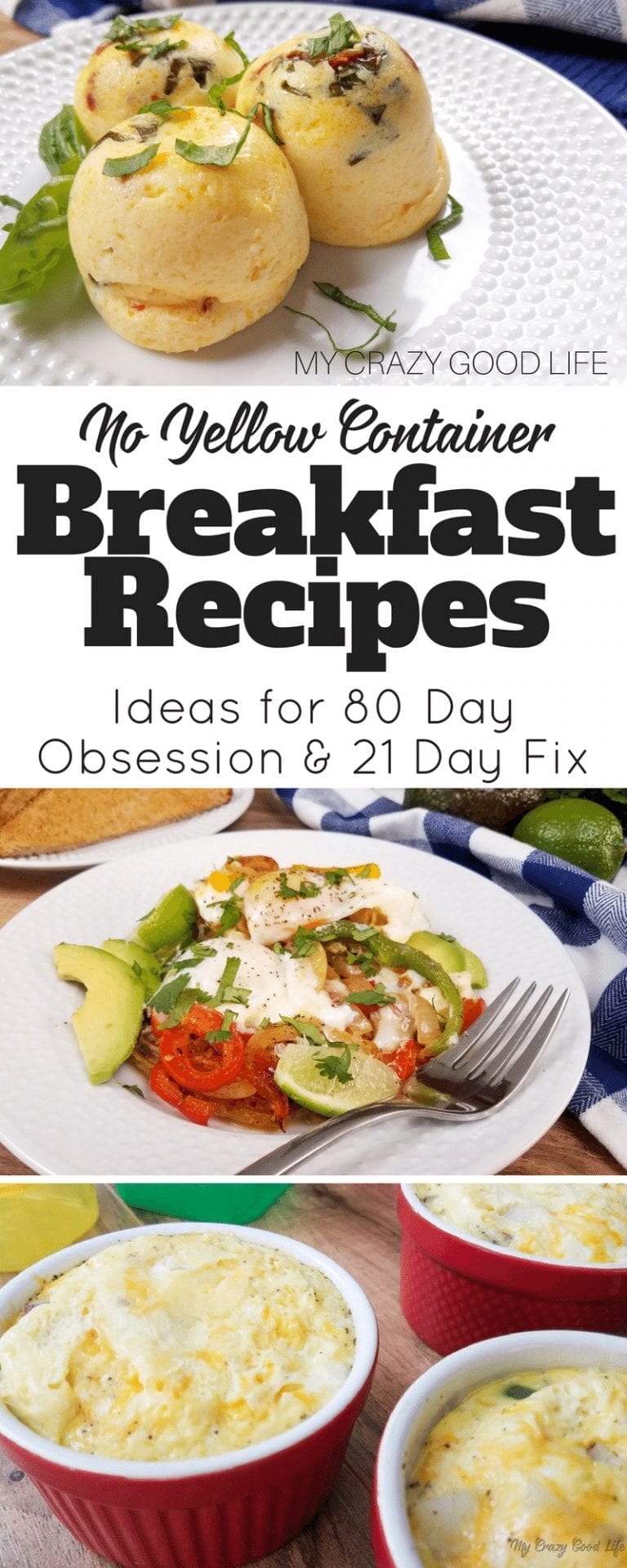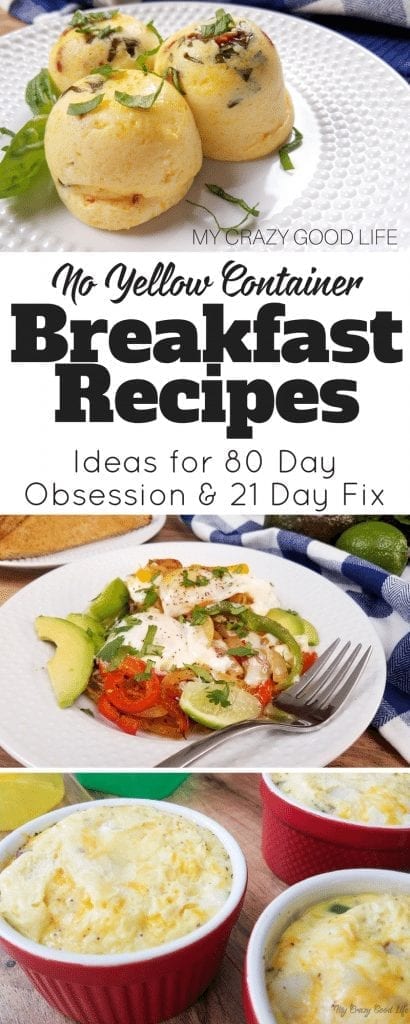 Avoid the stress and the hassle of trying to put things together last minute. You'll see amazing results if you stick to the plan; the best way to avoid straying from your plan is by being prepared.
No Yellow Breakfast Recipes
Finding a recipe to fit in with your specific 80 Day Obsession eating plan level is going to be tough, I'm hoping that by adding or removing one ingredient from the recipes below you'll be able to easily find something you can eat for your specific timed nutrition meal!
Green Breakfast Smoothie for the 21 Day Fix
Hard Boiled Eggs in the Instant Pot
Cloud Eggs with Asiago and Chives
Mini Frittatas (without the potatoes)
More great 80 Day Obsession Info:
Q&A: What is 80 Day Obsession?
80 Day Obsession Workout Equipment