This site contains affiliate links. Please see Policies for more information.
My family and I were guests of Disney for the 2014 Disney Social Media Moms Celebration. In exchange for a conference fee, we were provided with park tickets, hotel accommodations, meals, and admission to conference events. I was not asked to write about the conference or sponsors in exchange for our experience, but this was a pretty amazing experience and I'm excited to share it with you all! Kia provided us with a car while we were in California so I could share my thoughts about the car with you. We were not monetarily compensated for any of our California adventures. 
______________
A few weeks ago we packed up and headed west (just a little west) to visit some family and friends and attend the Disney Social Media Moms Celebration at Disneyland. It was great to get away for a few days and relax!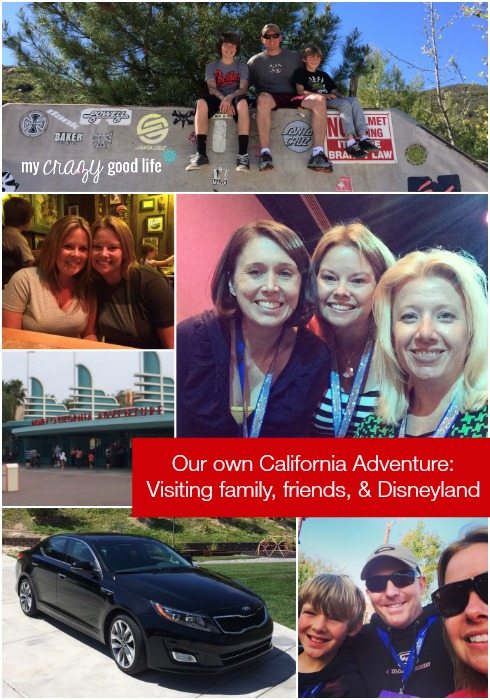 Our trip began near Temecula, California visiting Steve's family. The boys have been so into their skateboards and scooters lately so when we heard that one of their neighbors has a skate park at their house, that immediately became *the* place to go! We spent a lot of time at the skate park.
We knew our time at Disneyland was getting closer when the folks at Kia dropped this off for the week: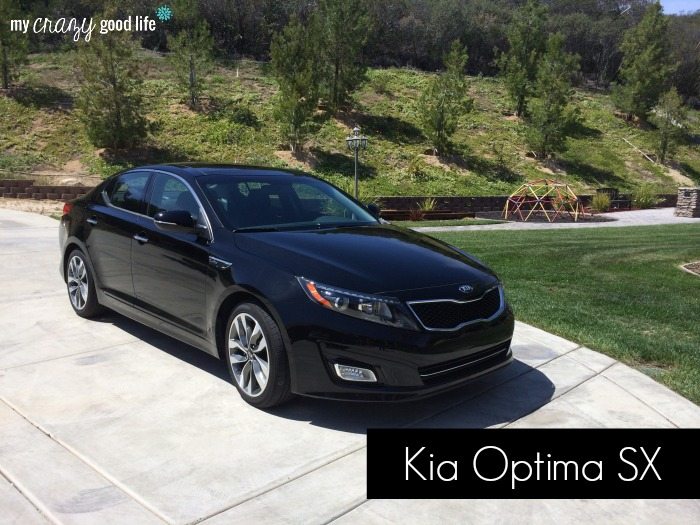 We were able to drive the Kia Optima SX for a week and let me tell you… we loved it. The weather in California was perfect for opening the dual sunroofs and we loved testing out the Infinity audio system. The three speakers in the dashboard made a huge difference in the sound quality, and I loved that when the navigation was telling me where to go, the back speakers didn't cut out for the kids–they were able to still listen to music.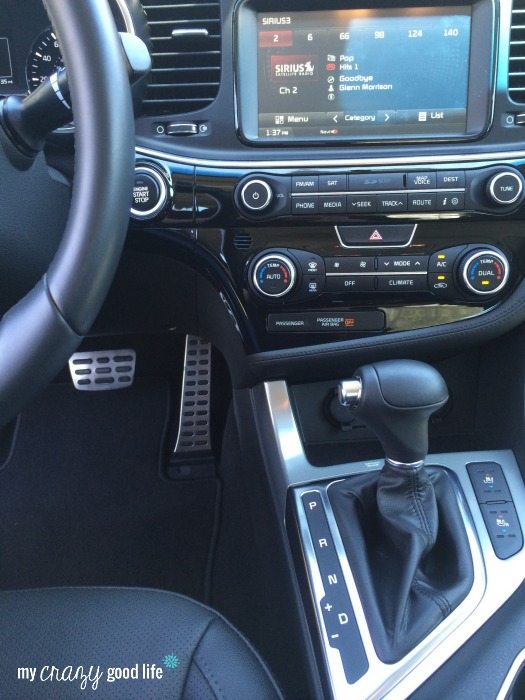 We had three kids sitting in the back seat of this car. There is leg room for them, and the side seats are comfortable. My son said the middle seat wasn't as nice to sit in because of the hump. But, the Optima is more of a sports car than a family car! The front seats were comfortable, as well, and they had great leg room.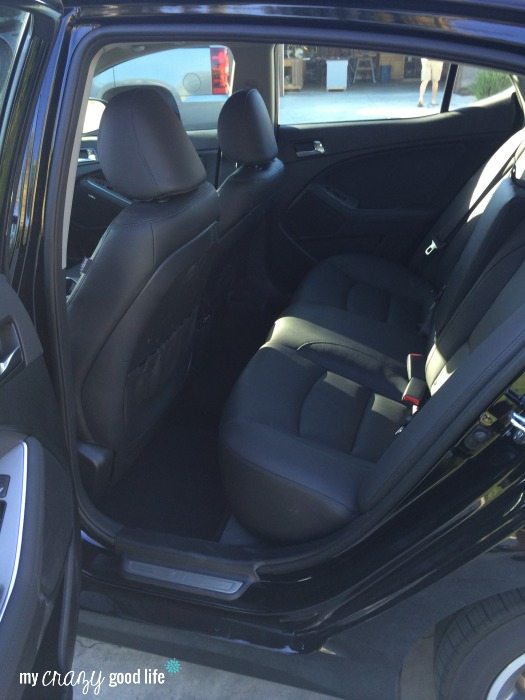 The Kia Optima SX easily connected with my iPhone and the navigation was easy to use. The screen actually displayed the current speed limit on our trip to Disneyland, which was a huge help. It updated within seconds of passing a new speed limit sign–I was completely impressed with this.
Jack's favorite part of the Kia was the navigation screen. He loves to watch where we are and where we are going, and he was pretty excited to see what looked like a video game ending to our trip: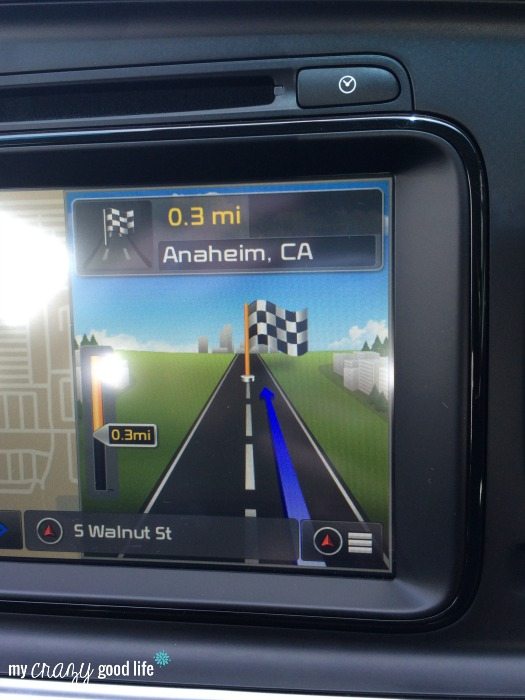 The kind people at the Disneyland Hotel were waiting to take care of the Kia when we reached our destination: The Disneyland Resort!
First things first–we checked in at the hotel and headed to grab lunch at Trader Sam's with one of my friends, Corie Clark. Corie and I have been friends for about a year, but hadn't actually met yet!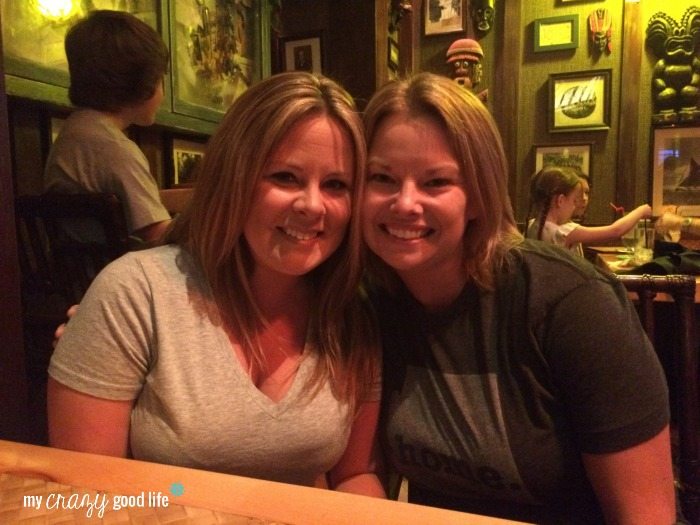 After lunch we went straight to the parks. Our first ride (always our first) was California Screamin'! It's Jack's favorite.
Our Disney Social Media Moms reception was that evening, followed by a TRYit! dinner at Big Thunder Ranch Jamboree, where the kids were encouraged to try new foods and take part in fun activities. Jack fell in love with watching the cooking demos!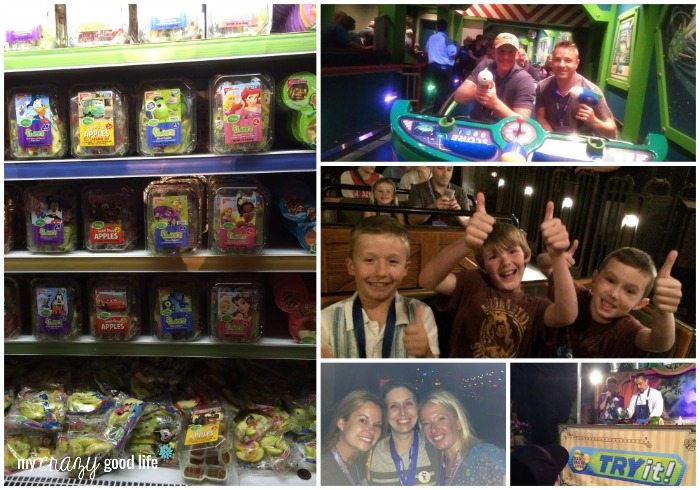 Our family was lucky enough to head on some rides with two amazing families, and we all had a blast. Space Mountain, Big Thunder Mountain Railroad, and Buzz Lightyear's Astro Blasters were our favorite rides that night!
Friday was full of smiles, inspiration, and excitement. Disney and Pixar representatives told us stories from behind the scenes of my favorite place at Disneyland Resort: Carsland! I'll be sharing more about that soon. We also heard from Donald Driver, the owner of Grumpy Cat and Disneybound, and Jorge Narvaez from Reality Changers.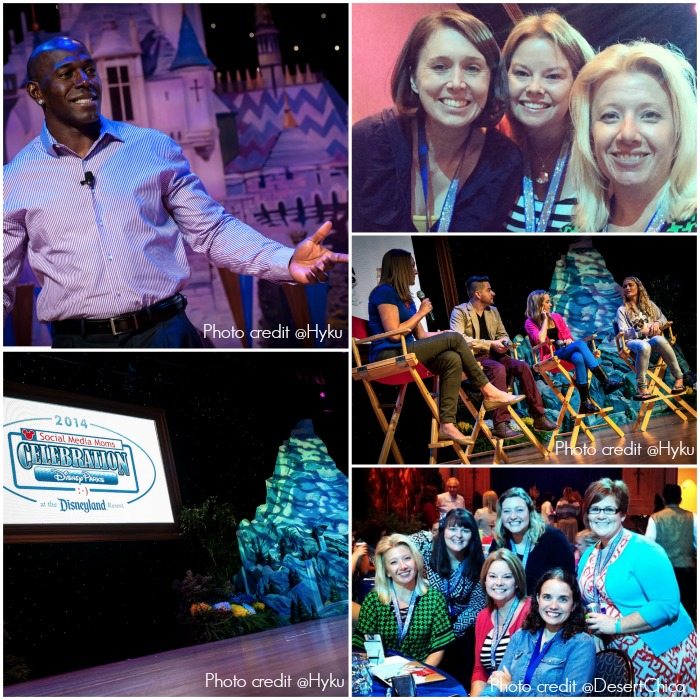 Saturday morning included fun surprises! After a breakfast with Disney Junior the kids were read to by LeVar Burton from Reading Rainbow, David Arquette (voice of Skully in Jake and the Neverland Pirates), Ariel Winter (voice of Sofia the First), and Tim Gunn (voice of Baileywick in Sofia the First). We heard from Don Hahn, the producer of Maleficent, Elle Fanning who plays Aurora in Maleficent, and were there when Sabrina Carpenter sang "Can't Blame a Girl for Trying!"

Photos credit @Hyku
We followed this up with a screening of the Disneynature movie BEARS and an afternoon in the park with our families!
Saturday evening we were guests of Disneyland at a private party in ToonTown. The DJ played, the kids got on rides and everyone had a blast. We even had a mini-reunion with some great Arizona bloggers! I loved seeing so many familiar faces.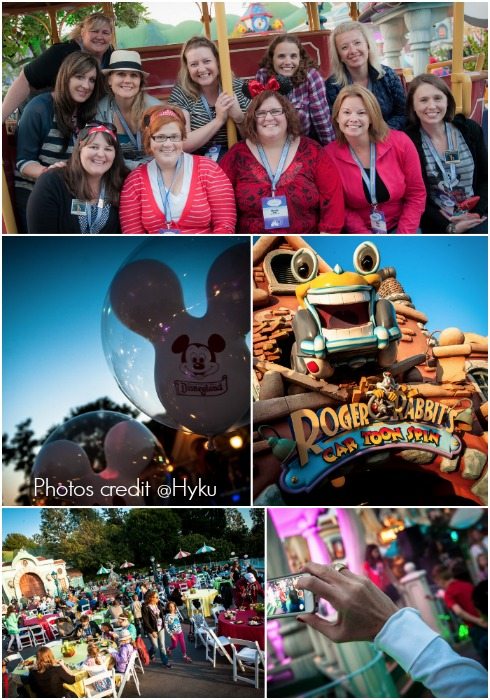 Photos credit @Hyku
Michael and I snuck away for a few Matterhorn rides, too!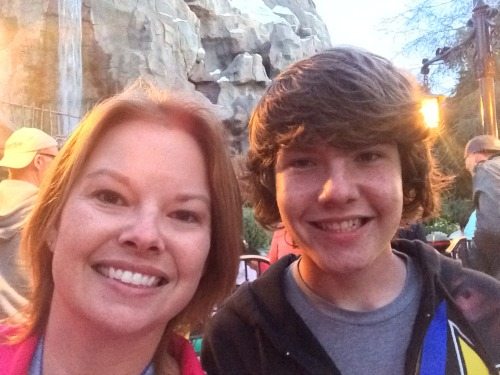 Sunday was amazing. We woke up early and ran through Disneyland and California Adventure, ending with a breakfast in Carsland and about 13 rides on Radiator Springs Racers.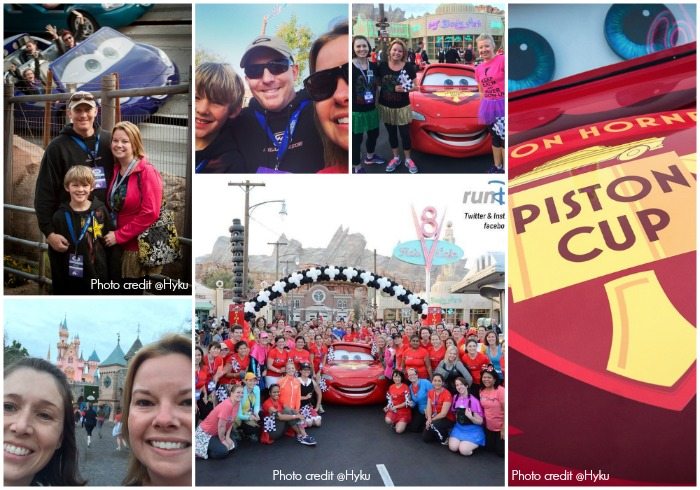 Sunday afternoon we were on our way back to Temecula to rest a little. It was a long, fun weekend! Looking for more? I posted a video with our favorite pictures last week!