You know that we I love peanut butter, right? LOVE.
Peanut butter cookies are our my favorite. The only thing I don't care for is the floury taste that sometimes accompanies even the very best peanut butter cookies.
I found an amazing recipe on Joy The Baker's site when I began having gluten issues and have found that when paired with milk chocolate chips, these cookies are amazing. With or without the chocolate, they're amazing – I won't force anyone to put chocolate chips in their cookies.

Of course I'm going to share the recipe for these with you – because I am not one of those people who has secret recipes!
Five Ingredient Peanut Butter Cookie Recipe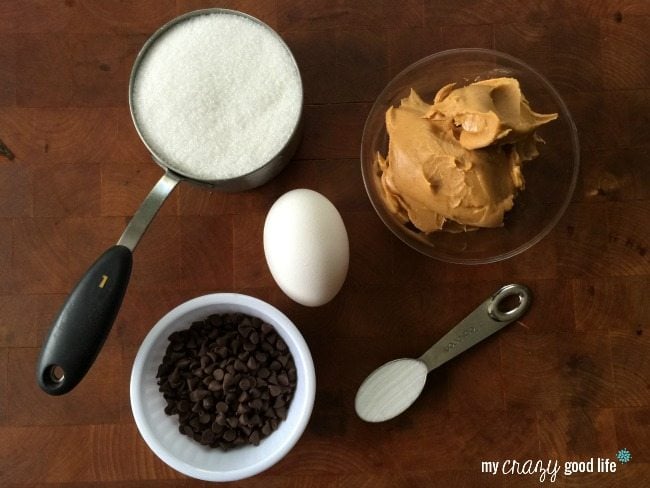 Ingredient 1. Peanut Butter
Ingredient 2. Sugar
Ingredient 3. Egg
Ingredient 4. Baking Soda
Ingredient 5 (optional). Chocolate chips
Mix the peanut butter, sugar, and egg. Add baking soda. Fold in chocolate chips.
Use a spoon to scoop the dough and roll into 1 inch balls. The dough is flaky and might have to be squeezed together to make it stick into a ball – it's ok – it'll be worth it.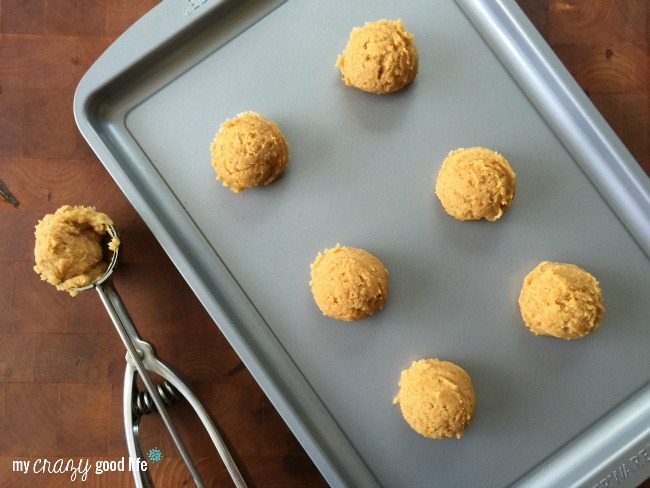 Use a fork to make crisscross marks in the cookie.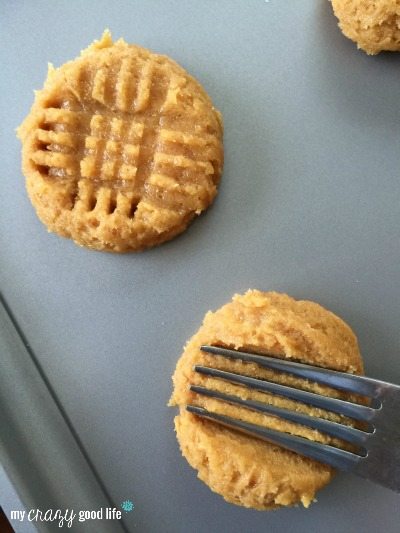 Bake at 350 for 8-10 minutes.
Enjoy :)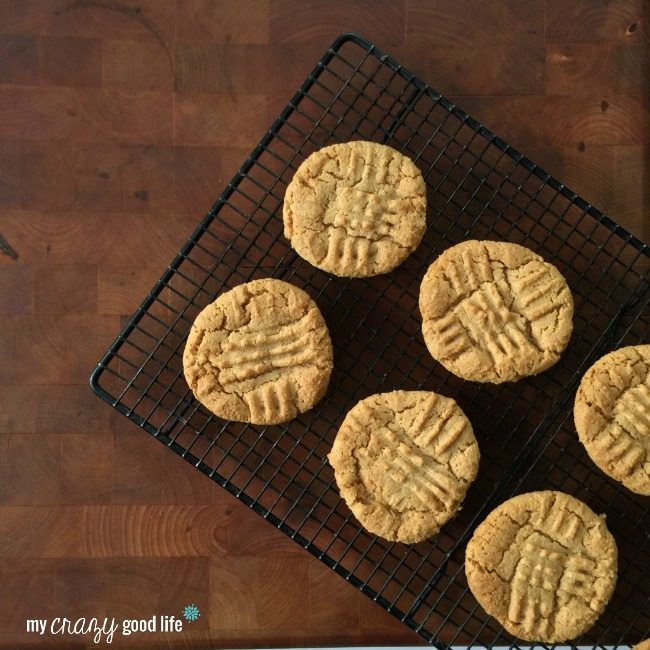 [wprm-recipe id="30669"]