This site contains affiliate links. Please see Policies for more information.
Welcome to Tween and Teen Tuesdays at OurCrazyBoys.com! I hope you'll come share your posts about your not-so-little-but-not-so-big kids with me.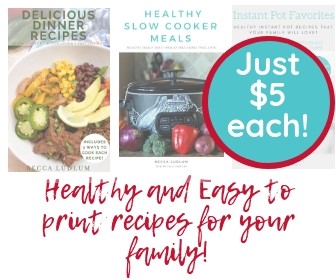 If you were a fly on my wall, you might hear me nagging, asking, reminding, and contradicting myself every 10 minutes.
What's going on with one boy is usually the exact opposite from what's going on with the other one.
Jack wakes too early – Michael sleeps too late.
Michael needs to get up and move a little more, while Jack needs to learn how to rest -he runs around like a little tornado until he gets tired and crabby.
Jack gets a scraped knee and can't walk for a week – Michael cut his achilles tendon once (almost down to the tendon) and didn't tell anyone until he realized he couldn't fix it with a band aid.
Michael needs a reminder every week for each chore he has to complete because he "forgets," while Jack will easily remember to do his chores – it just takes him 10 hours to finish them because he gets sidetracked.
All of this, and add in some "mom brain" (Micha.. no, Jack… no, Michael – WHOEVER YOU ARE, please come here!) and it makes for some stressful evenings in our crazy house.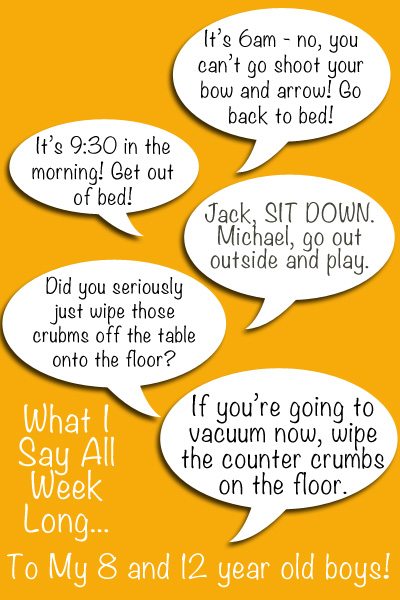 Do you feel the same way? Do you have two completely different children living in your house?
________________________________________________________________________
I'd love to read about your tweens and teens – I know they're not always easy to write about!
Funny, serious, or anything in between, please come link up with me!