Using my 21 Day Fix manual to keep track of which workout I'm on can ruin the book's binding, so I use this 21 Day Fix Workout Calendar printable to keep track of and check off each workout as it goes by. The last week is empty, which allows you to write in your doubles option, if you choose to use it! I also use this calendar to write in different workouts when I deviate from the 21 Day Fix workouts–when I go to CrossFit or the boxing gym, for example.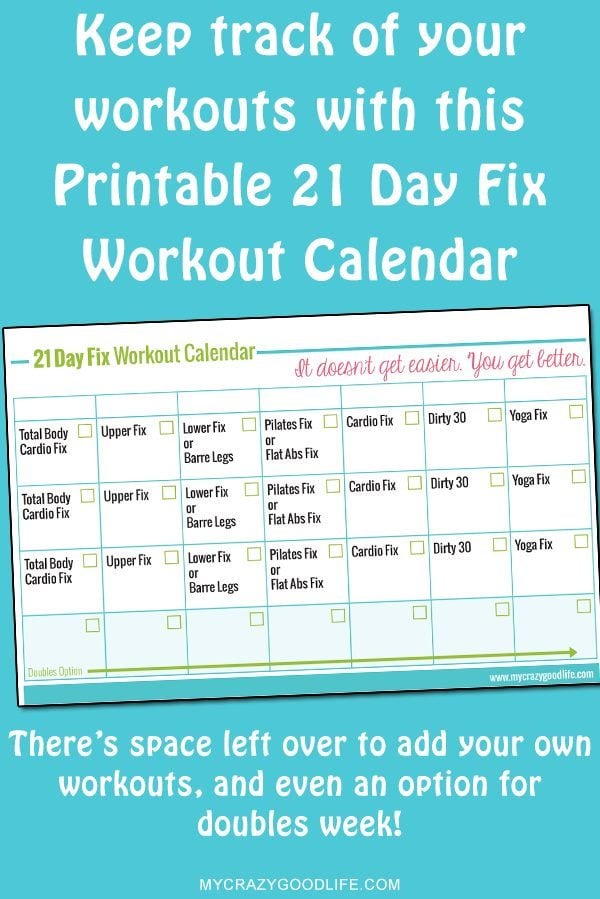 The 21 Day Fix has been a way for me to monitor my portion sizes and get in shape, and I love the flexibility it has.
Note: File will automatically be downloaded to your computer. Please look for the file wherever you have saved it before emailing me to ask for help. This printable is for personal use only. You may not upload it to any website, nor may you sell it. 
You might also be interested in these 21 Day Fix tools and recipes: