It's been fun putting together weekly meal plans that are 21 Day Fix friendly and so easy to prep but this week's meal plan has a little twist! Prepare yourself for all of the meatless deliciousness of this 21 Day Fix vegetarian meal plan. You might not even notice that these are all meatless recipes!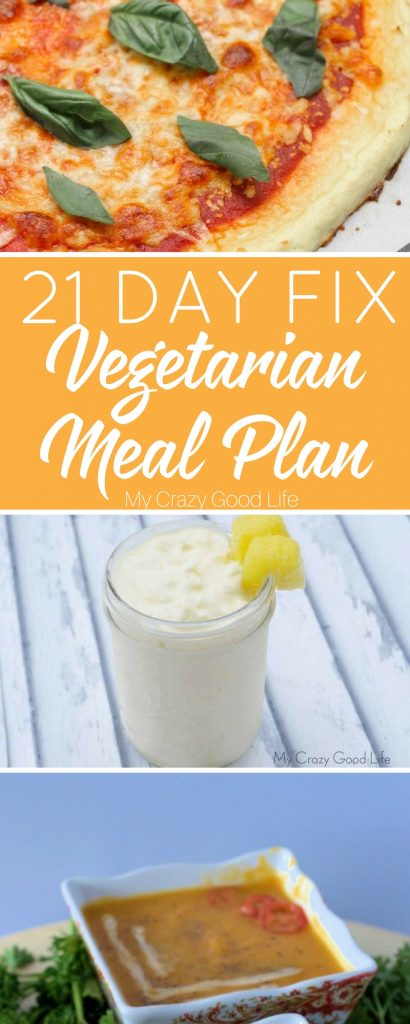 The 21 Day Fix can be difficult to plan for even without any other dietary restrictions, that's why I've assembled a full week of meals that take into consideration some of you may want to avoid meat. I've tried to work protein into snacks and breakfasts to help make sure you have plenty of great options to keep you going through this 21 Day Fix vegetarian meal plan.
Don't forget to check out the other meal plans we've done thus far, or maybe you need a 21 Day Fix Monthly meal plan? We've got that covered too!
21 Day Fix Vegetarian Meal Plan:
Monday
Tuesday
Wednesday
Thursday
Friday
Saturday
Sunday
These tools are meant to supplement the 21 Day Fix programs, not replace them. In order to find your container count and see all of the accepted foods and measurements, you'll need to purchase the program.