This site contains affiliate links. Please see Policies for more information.
These 21 Day Fix Vegetarian Meal Plan recipes are perfect for your healthy lifestyle! The delicious vegetarian recipes I've gathered in this post will help you avoid meat and still eat a wide variety of meat-free recipes.
The 21 Day Fix can be difficult to plan for even without any other dietary restrictions, which is why I've assembled a full 12 days of meal ideas that take into consideration that some of you may want to avoid meat. I've tried to work protein into your snacks and breakfasts to help make sure you have plenty of great options to keep you going.
You can make all of these recipes or just pick a few–these days are not planned out according to containers. If you're looking for a 21 Day Fix meal plan for specific container brackets, I recommend these Easy Meal Plans.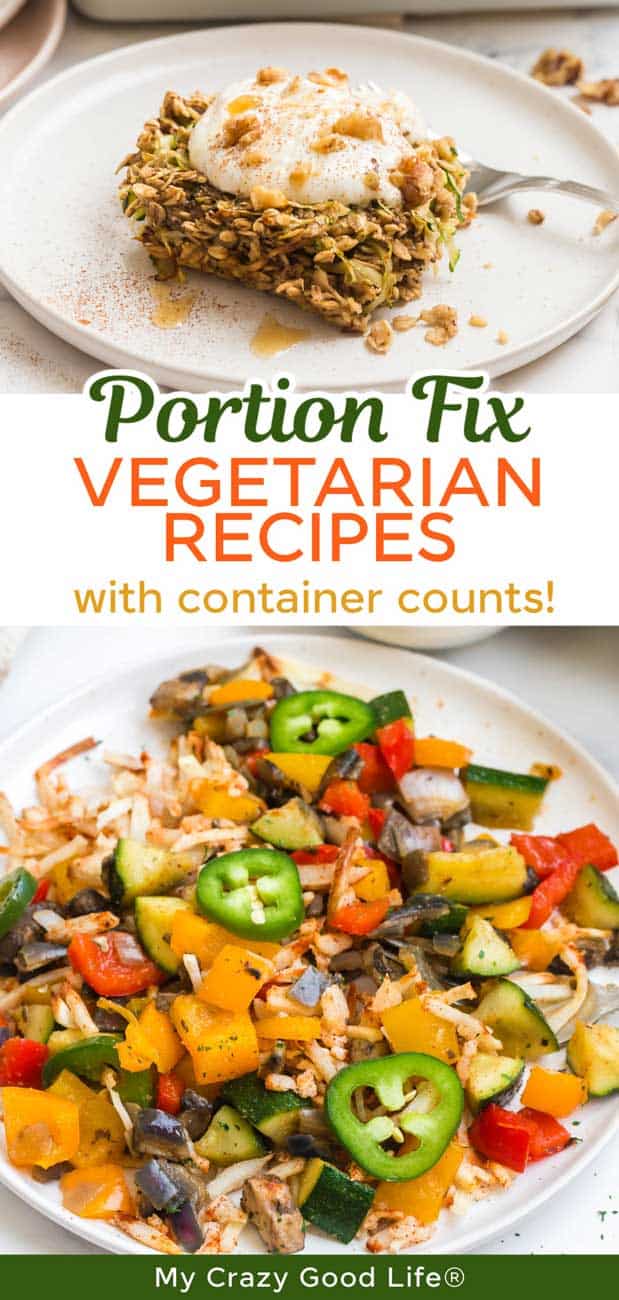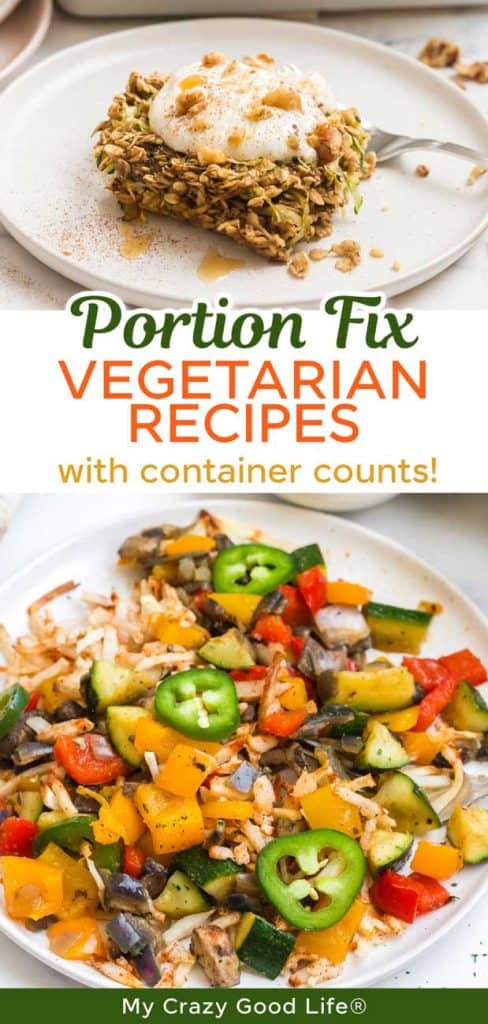 These 21 Day Fix recipes are great for a Vegetarian meal plan because each recipe has container counts calculated for you AND they have no animal products. It takes all of the guess work out of it for those of us who are looking for 21 Day Fix options as well as vegetarian options.
A few notes about doing the 21 Day Fix program as a Vegetarian:
There are two ways to do the Fix as a Vegetarian. I've seen success both ways, and encourage you to try both to see what works best for you:
Follow the vegan diet plan, but occasionally use a red for animal protein.
Eat according to the regular plan, using your reds for vegan protein, and instead of using your yellows for things lower on the food list (rice cakes, tortillas, bread) use them for only items higher up on the food list (sweet potatoes, quinoa, beans) to keep the most nutrients you can in your diet.
Pay attention to what goes into your yellow containers. Instead of using them for items lower on the food list, you're going to want to eat from higher up. Since lots of the yellow container foods on the regular plan are now red container foods for you, it's a place where you could be losing out on some nutrition.
Don't forget that portion control is still the focus, just like any other weight loss program.
As someone with a background in Nutrition, I have some strong opinions about how to be Vegetarian on the Fix.
I love that Beachbody separates the grains on the 21 Day Fix vegan meal plan into two categories–this is so important and other mainstream diets don't do this. Eating quinoa as a vegan isn't the same as eating bread, for example. The yellow a and yellow b lists make so much sense to me.
My main issue with the Vegan food list is that almost all of the proteins are processed (looking at you veggie burger requirements). As someone who eats plant based (I don't eat tofu, tempeh, other meat substitutes, or processed foods) I struggle a bit with the Vegan Fix and finding complete proteins. I've had to play with my portions a bit to find enough protein and it's not quite as cut and dry as Beachbody makes it seem.
Vegan foods doesn't mean processed foods. For me, eating Vegan means focusing on fruits, vegetables, whole grains, and legumes – healthy foods that fill me up.
Ready to make your meal plan and focus on healthy eating? Sign up for an account to create a recipe collection and make a grocery list – for free!
If you're looking to make your own Fix meal plan, I have a Portion Fix Meal Plan Template that auto updates and make it so easy!
Day 1: Monday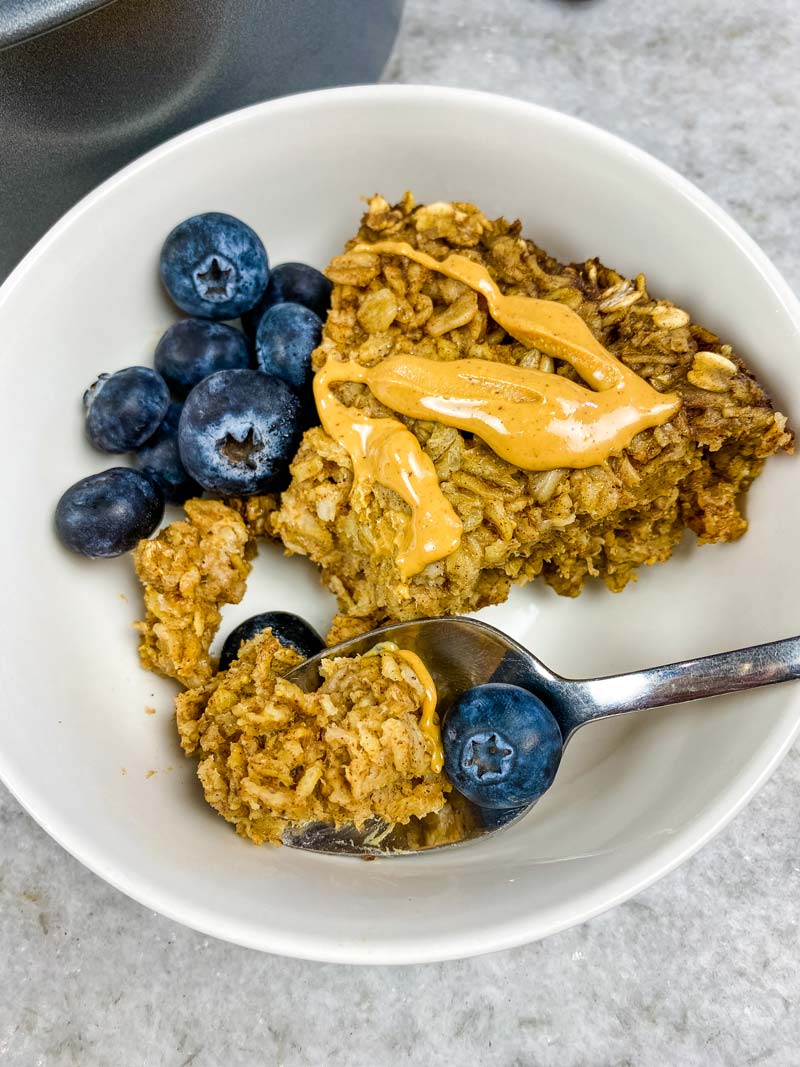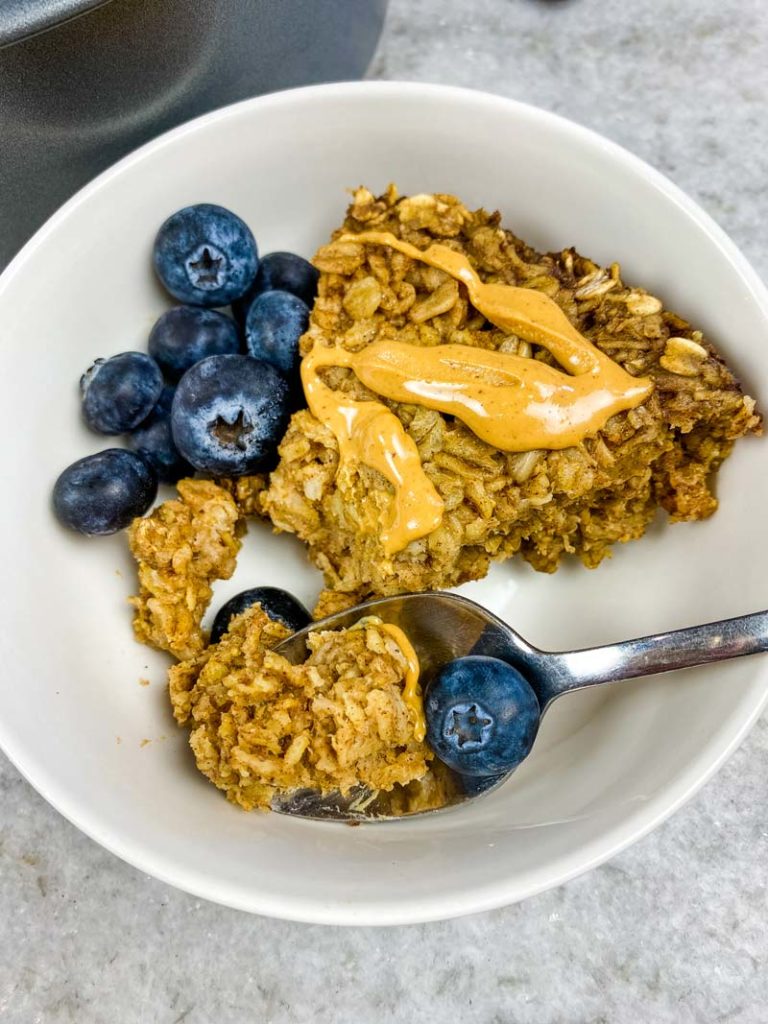 Day 2: Tuesday
Day 3: Wednesday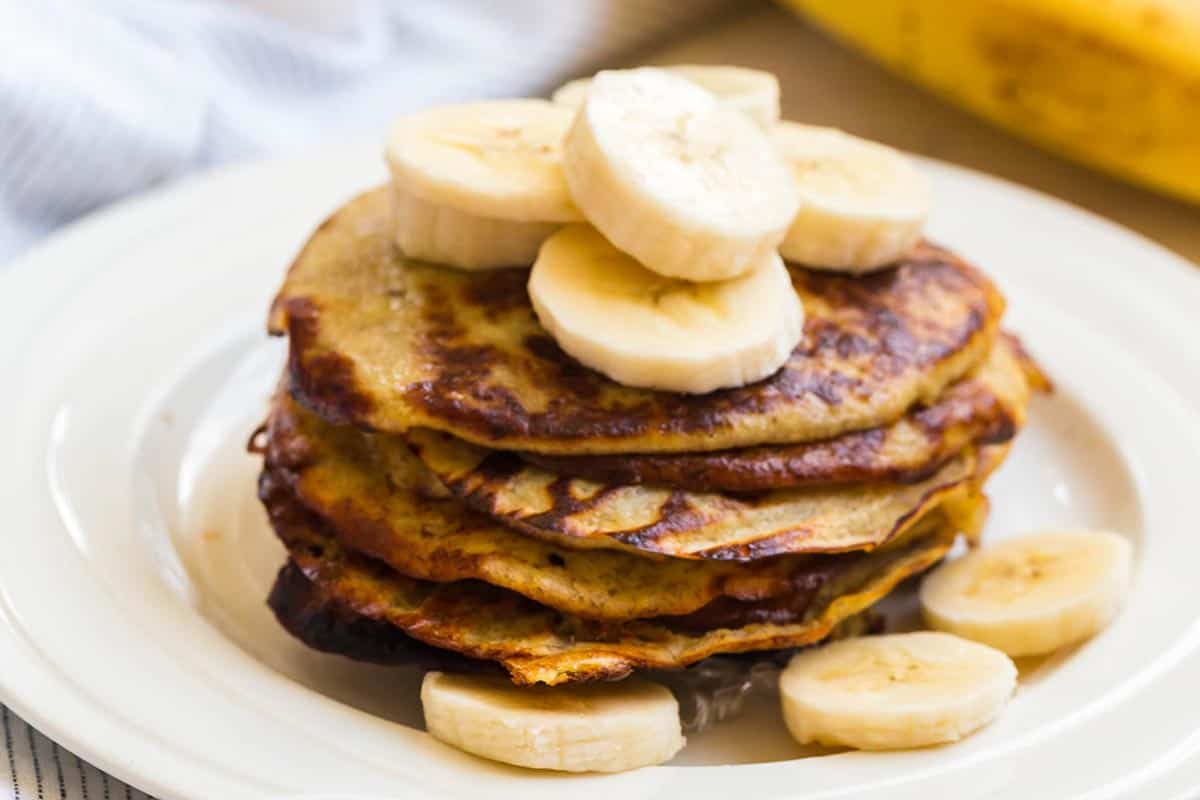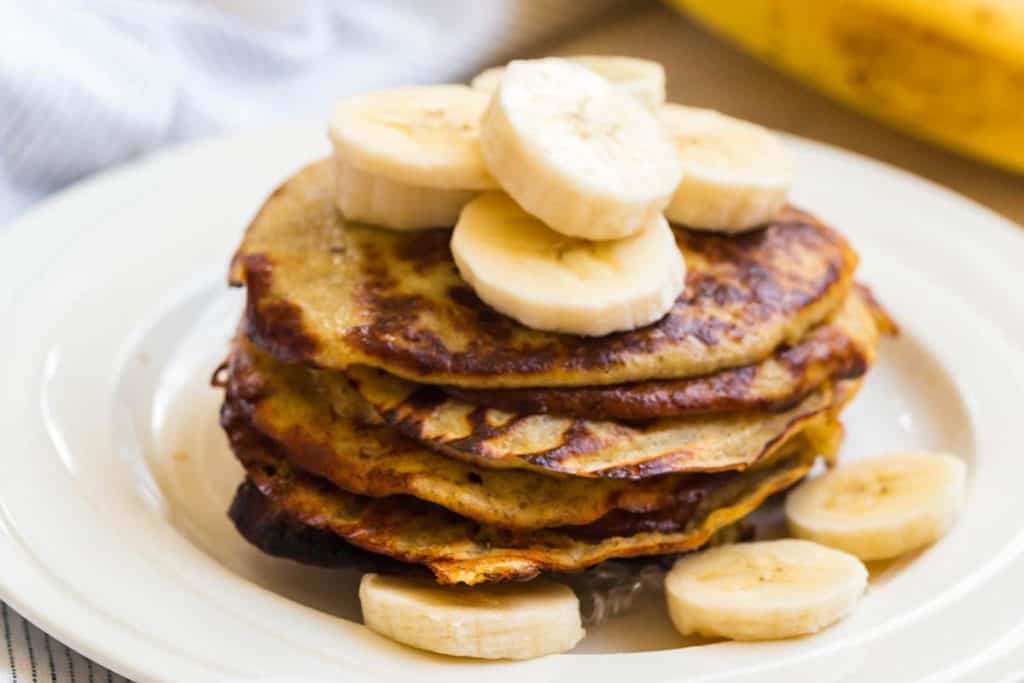 Day 4: Thursday
Day 5: Friday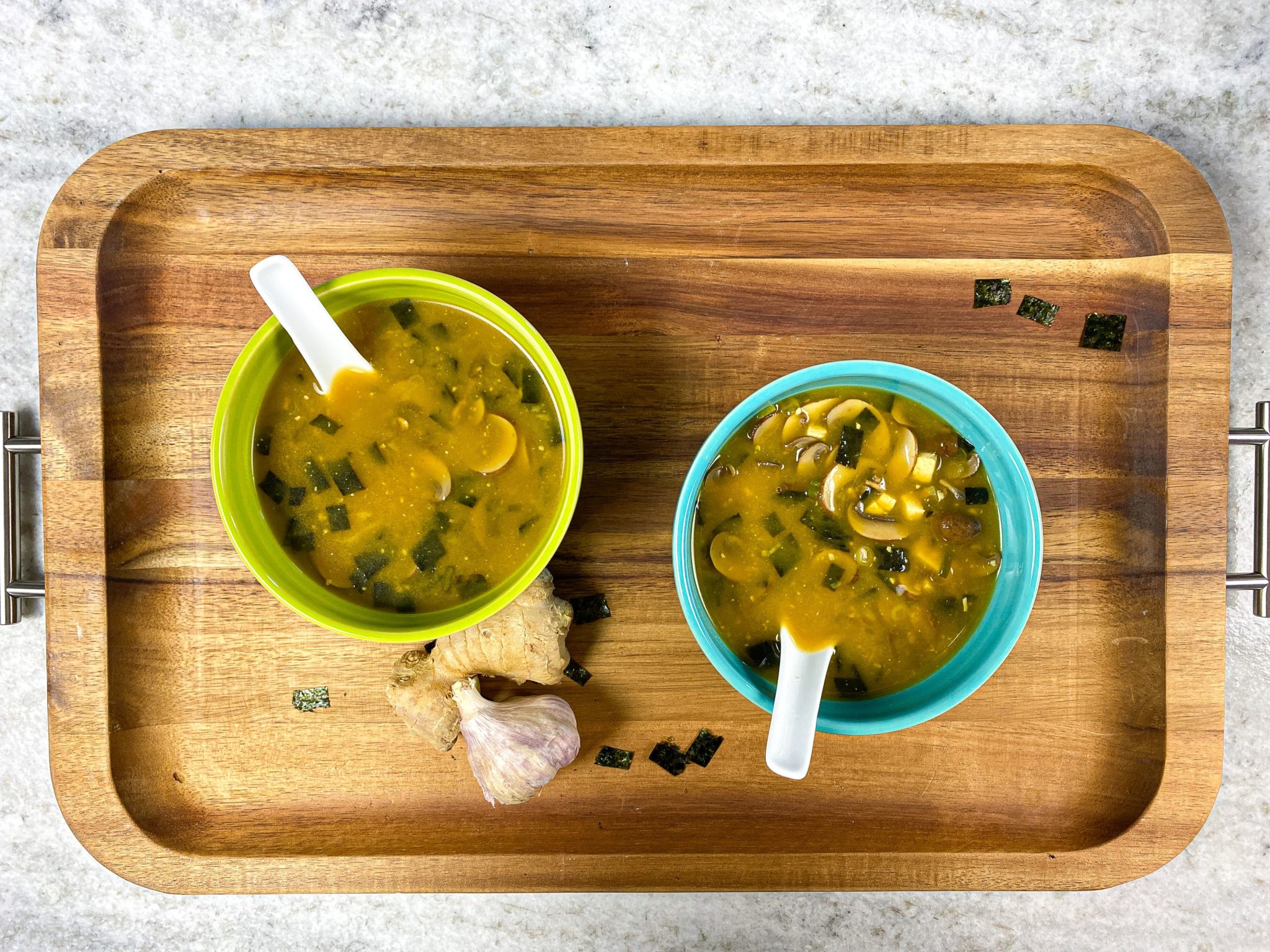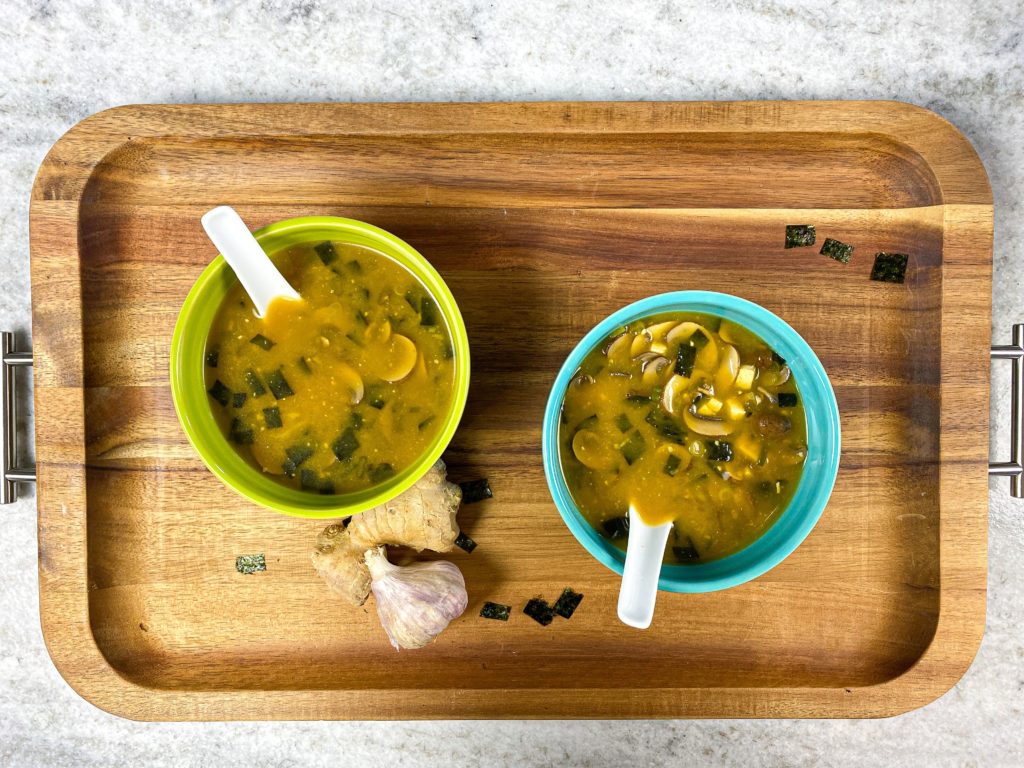 Day 6: Saturday
Day 7: Sunday
Breakfast: Instant Pot Mini Fritattas You can make these once and warm them up all week long for breakfast. Add in your favorite fresh veggies to create a unique and delicious flavor.
Lunch: Sweet Potato Crab Cake I love making these as a light meal when friends come for happy hour.
Dinner: 3 Ingredient Low Carb Cauliflower Pizza This simple cauliflower pizza crust makes a delicious alternative to regular crusts and it's 21 Day Fix friendly.
Snack: Healthy Ranch Pretzels I love this delicious grab and go recipe!
Dessert:
Snack: Cloud Bread | I bet you didn't think a "bread" would be on the snacks list!
Day 8: Monday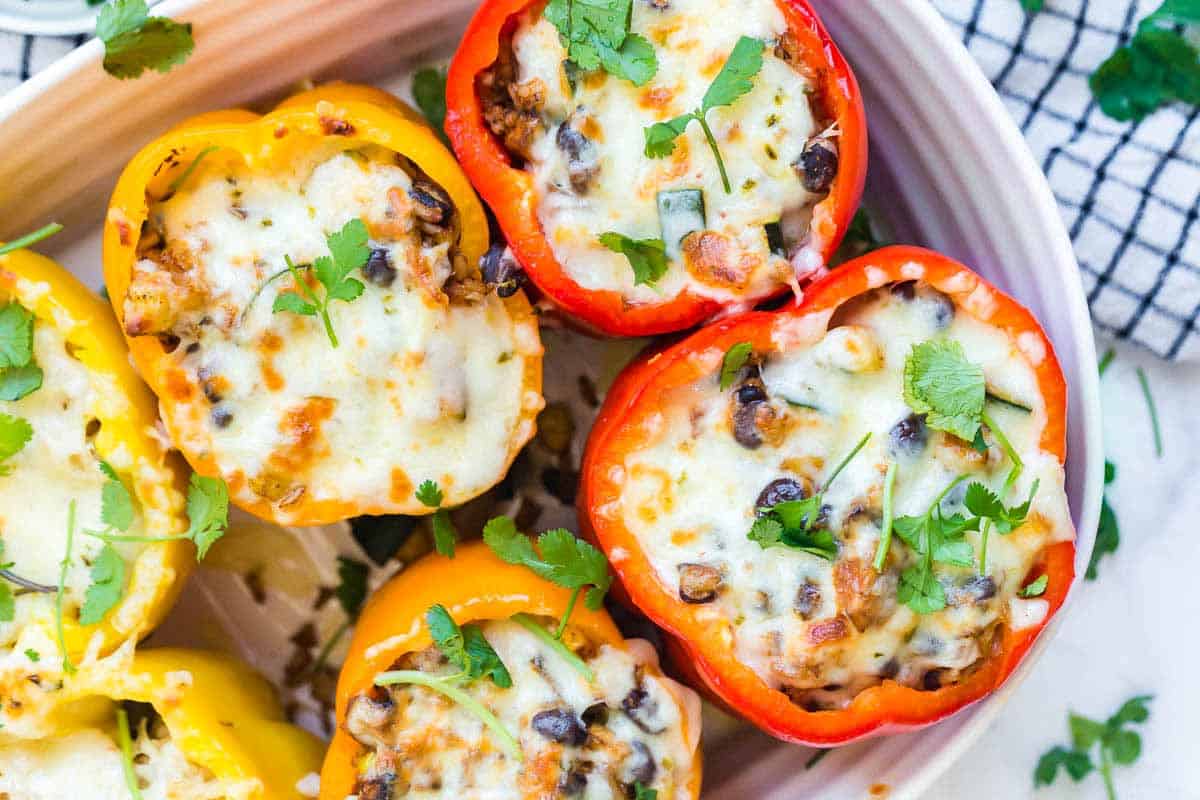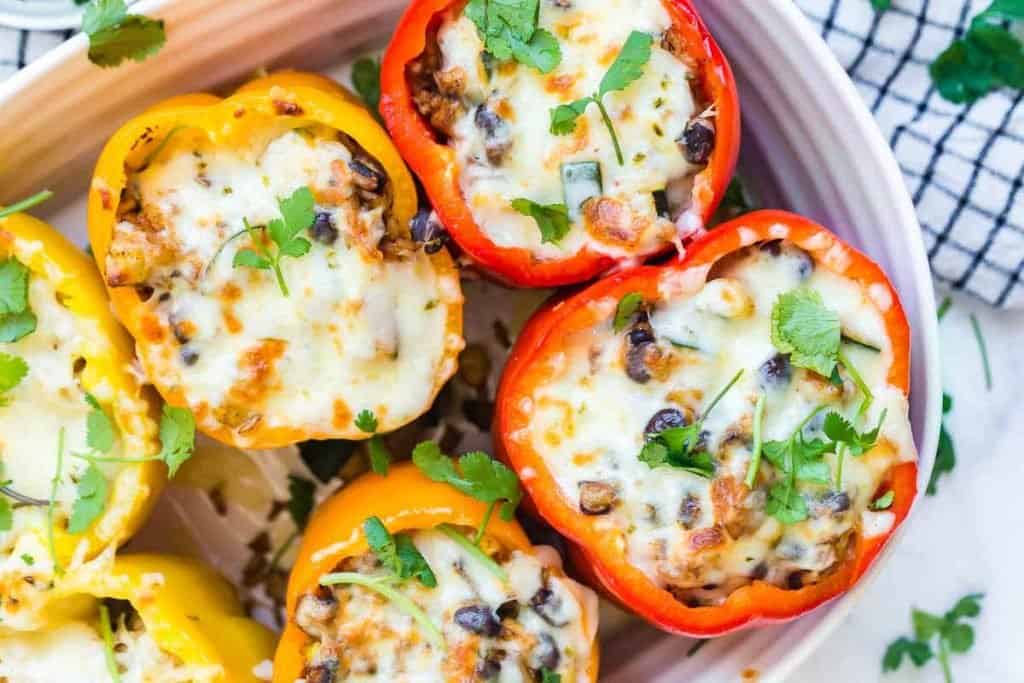 Day 9: Tuesday
Day 10: Wednesday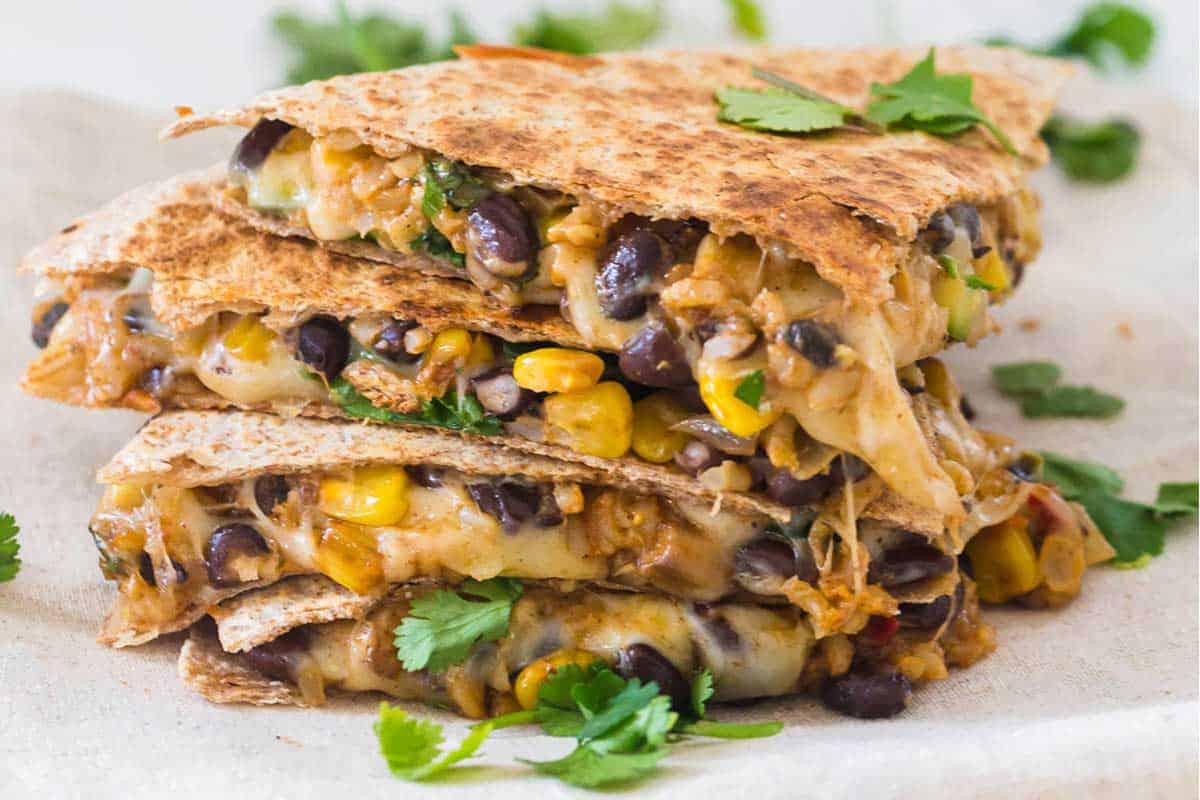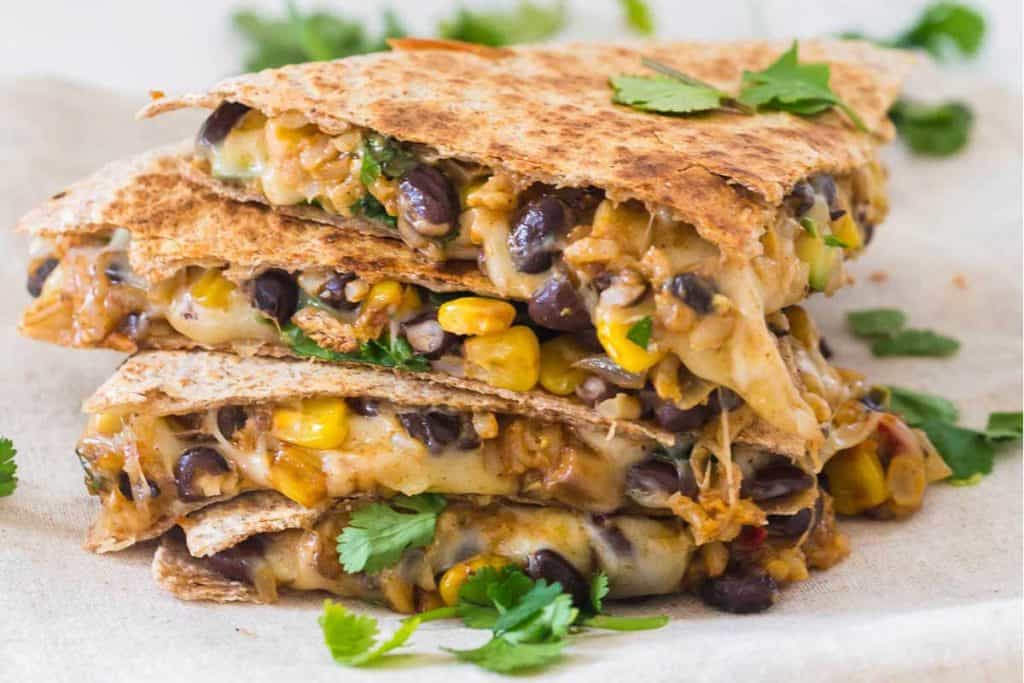 Day 11: Thursday
Breakfast: Easy Crepe Recipe This is such an easy recipe, and it'll impress everyone in your house. Top with berries if you like, and enjoy!
Lunch: Egg Salad Egg salad is great for meal prepping. You can make a few containers to grab for lunch during the week and then you don't have to stress about what to eat on those busy days.
Dinner: Instant Pot Mac and Cheese A healthy alternative to the boxed stuff and the Instant Pot means it will be just as quick and easy without all those processed ingredients!
Day 12: Friday
These delicious recipes are meant to supplement the 21 Day Fix programs, not replace them.
How to start Portion Fix
Learn how many 21 day fix containers you should be eating every day
For best results, add in an exercise program of your choice – you don't have to do the Fix workout plan.
Every small lifestyle change results in big changes-don't take any of them lightly.