This site contains affiliate links. Please see Policies for more information.
When you need an easy dinner recipe you want it to be a simple meal, right? Here are some awesome options, these 5 ingredients or less dinners are straightforward and quick!
I know that when I have these recipes on my meal plan that dinner time will be a breeze. These dinners are also perfect for meal prep because you don't need a ton of complicated ingredients to make them!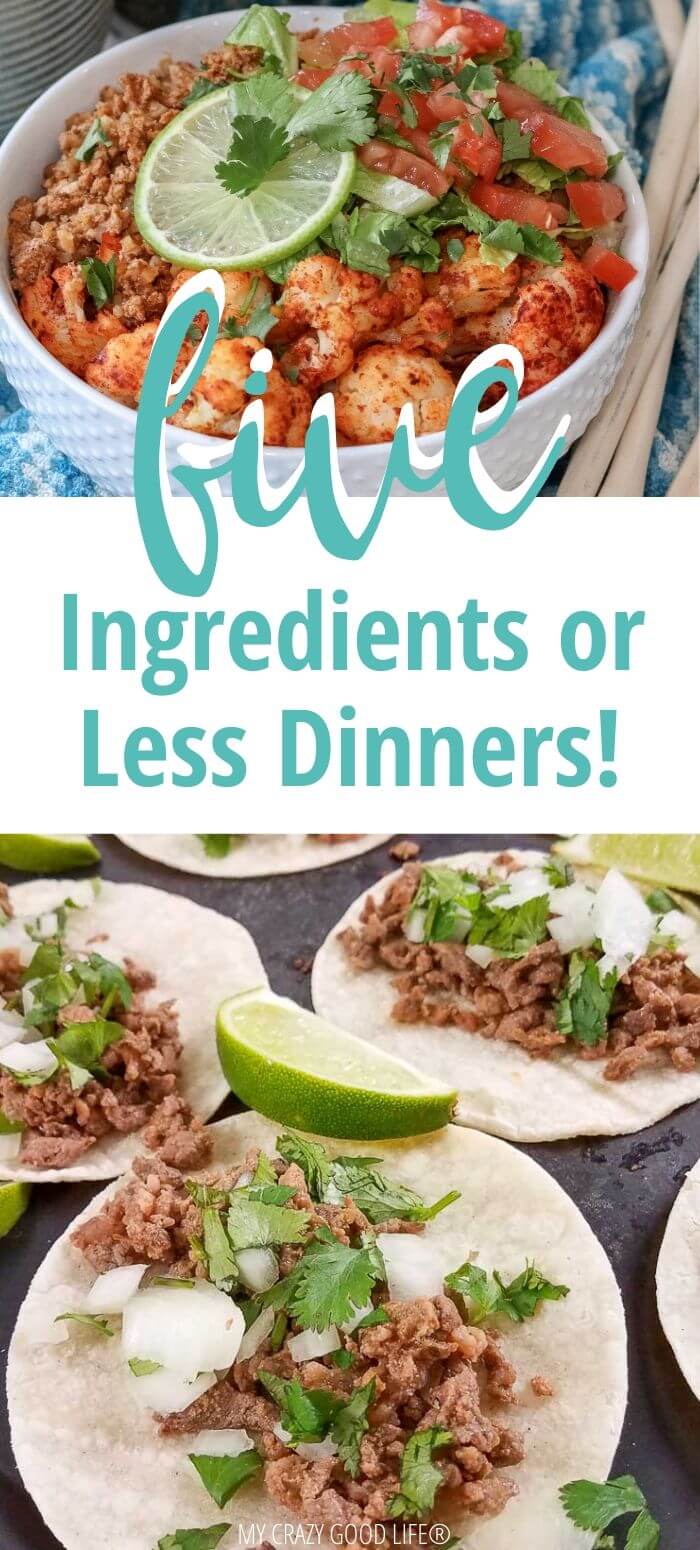 5 Ingredients Or Less Dinners
Get ready for some super easy recipes coming at you! These awesome recipes can stand alone or go great with a side dish. You can even use some of them as a side dish and pair them with your favorite protein.
I love to make chicken thighs or pork chops and then pair them with vegetable based recipes as a side. Many of these recipes can be made in 20 minutes or so as well, that means a quick dinner on the table for the whole family.
Carne Asada Street Tacos | One of my favorite taco recipes is right here for you and it's five ingredients that come together beautifully for a flavor explosion! You can easily use chicken for these, too.
Buffalo Cauliflower Bites | How do you say no to buffalo cauliflower bites! They're so delicious and filling and the air fryer makes them crispy and delicious! I love them as a side.
Cauliflower Taco Bowls | While we're at it let's talk about these taco taco bowls! You can't go wrong with a cauliflower base, they're so flavorful and light–I love making taco meat ahead of time and freezing it, then throwing these bowls together.
Tuna Casserole | This casserole has been a "go to" meal for years! We always have the ingredients for it in the pantry and freezer, and it's so easy to put together. I have Crock pot and Instant Pot directions too.
Sweet Potato Linguini | Do you have leftover protein in the fridge that you need a base for? This great linguini is made from sweet potatoes! It's delicious, simple, and perfect for 5 ingredients or less dinners!
Instant Pot Goulash | There's nothing easier than this Instant Pot goulash. I love this for weeknight dinners and it's great for my 5 ingredients or less dinner recipes when you' use a jar of pasta sauce.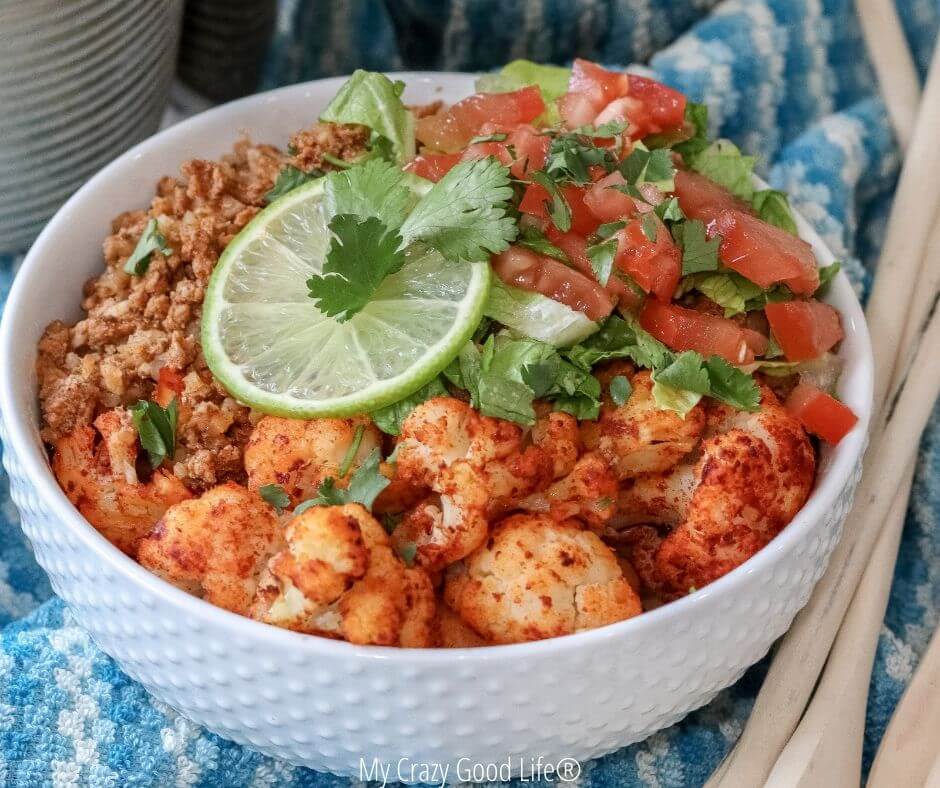 Buffalo Chicken Bites | We love to make these for a quick dinner when we are craving buffalo wings, they're healthier and so fast in the Instant Pot.
3 Ingredient Pizza Crust | Just 3 ingredients for the crust leaves you with 2 extras for toppings! Hooray for easy and healthy dinner recipes you can make at home.
Tacos with Bell Peppers | If you are looking for a low carb taco recipe then you need this one for your 5 ingredients or less dinners list! The bell peppers take over for the shells or wraps and the flavorful taco fillings make them great for the whole family.
Butternut Squash Recipe | If you make the vegetarian or the vegan version of this awesome and creamy butternut squash soup it's just 4 or 5 ingredients and perfect for dinners, meal prep, and more.
Cauliflower Steaks | You can season your cauliflower steaks with whatever you want. If you've made my homemade chimichurri sauce you can use it on these delicious steaks!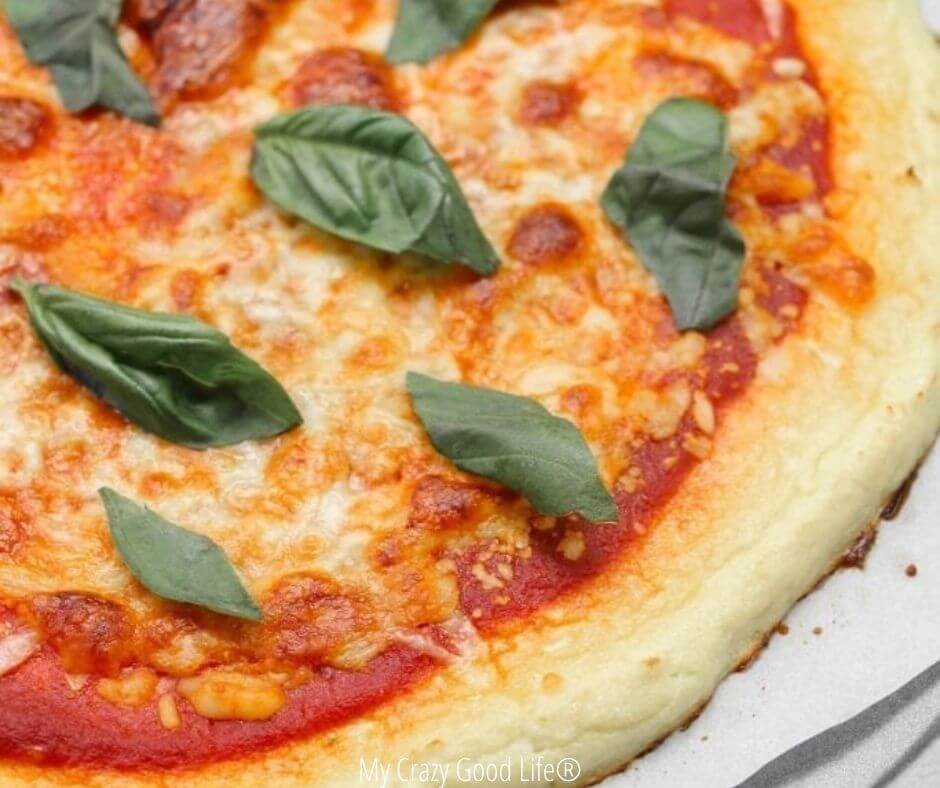 Slow Cooker Pizza Stuffed Peppers | There's nothing better than pizza right?! These pizza stuffed peppers are easy, delicious, and just five ingredients!
White Chicken Chili | This delicious chili recipe is so simple and easy and it's healthy for you as well! Perfect for our 5 ingredients or less dinners roundup!
Quinoa Pizza Crust | Another delicious pizza crust that you can make for dinner that is 5 ingredients or less! It's a great way to make pizza that the whole family can enjoy without all the extra calories!
Thai Baked Salmon | The best thing about salmon is that it's easy to make and bakes so quickly! This easy dinner recipe can be on the table in a flash.
Stuffed White Sweet Potatoes | If you haven't tried white sweet potatoes yet you are missing out and these stuffed ones are even better! A total winner in the kitchen.
Chicken Caprese Salad | This great salad is filling, delicious, and perfect for the whole family. You can even enjoy the leftovers for lunch the next day!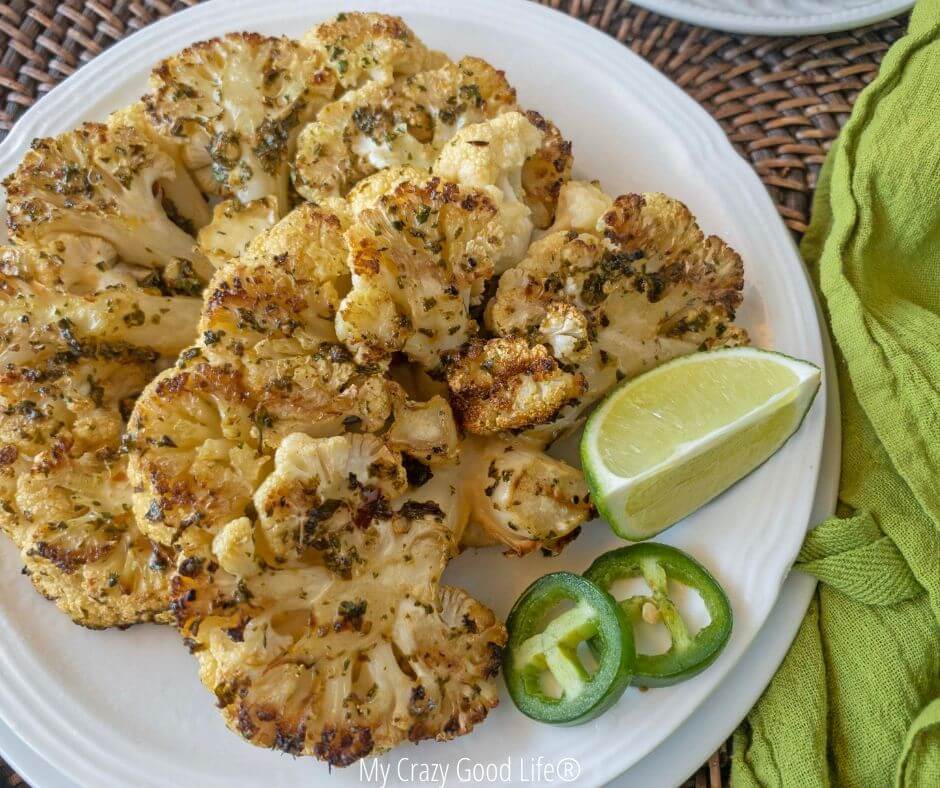 Slow Cooker Lemon Garlic Chicken | A whole chicken which is even better because you can use it for soups, wraps, and recipes throughout the week!
Shrimp with Scallions and Crispy Potatoes | A variety of textures, flavors, and deliciousness all wrapped up in one easy and limited ingredient dish for dinner!
Tilapia with Roasted Corn | Looking for more fish dishes? This roasted corn and tilapia recipe is great, so easy. and simple to make! Bakes in just a few minutes and then dinner is on the table!
Homemade Rotisserie Chicken | Make it in the Instant Pot, Foodi, Oven, Grill, or Crockpot–these rotisserie chicken recipes are delicious and most are under 5 ingredients.
Why 5 ingredients or less dinners?
It's simple really, when people are looking for truly simple recipes they should be a few things…limited ingredients and quick from start to finish.
When you see a recipe with just 5 ingredients you are more likely to try it, right? I know I am. And that is why I decided to try and find as many healthy, 5 ingredients or less dinners for us to make and add to our meal plans!
These recipes are quick, easy, and simple and the proof is in the ingredients lists! I hope these recipes will help you simplify your meal plans, keep you on track with your healthy lifestyle, and just make your dinner time process a more enjoyable one.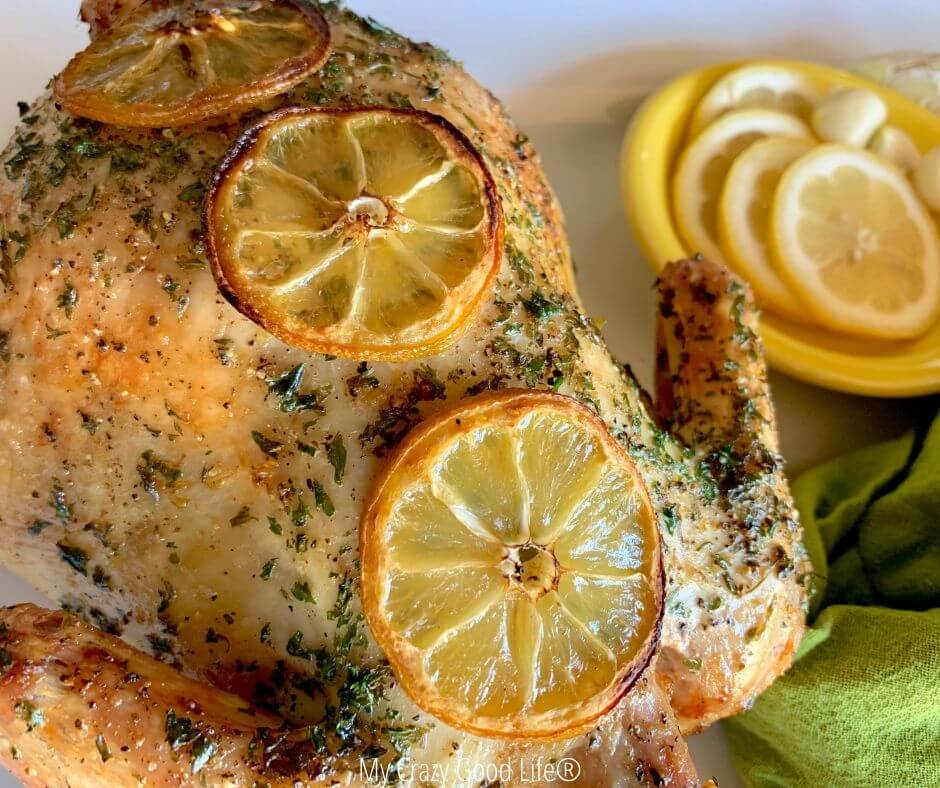 Do you have any other recipe roundups I should check out?
Here are some other recipe roundups that you might be interested in! All of these great recipes in one place?! It's like hitting the jackpot! We'll show you how to take your favorite ingredients like pork chops, chicken breasts, roasted chicken, and even parmesan cheese and turn them into easy meal prep recipes! These are some of my favorite quick and easy recipes fro weeknight dinners!