This site contains affiliate links. Please see Policies for more information.
Using the Instant Pot to make dinner is one of my favorite ways to save time. My Instant Pot Favorites eBook is packed full of amazing recipes that the whole family will love. They are healthy, simple, and fast thanks to the electric pressure cooker!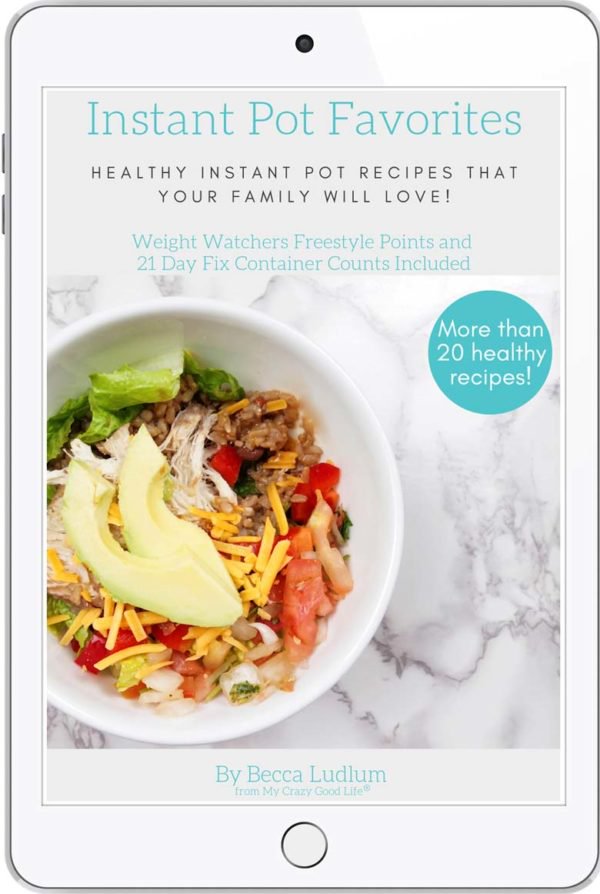 Instant Pot Favorites eBook
Meal prepping and planning is great but it takes time. One of the ways I cut down on that time is by using my Instant Pot. Over the years I have developed all kinds of recipes for pressure cooking, everything from breakfast to dessert. I have complied some of my tried and true favorites for you to sample in my Instant Pot Favorites book.
Click here to purchase my Instant Pot Favorites eBook!
What recipes are included in the Instant Pot Favorites eBook?
Some people are surprised to learn that the Instant Pot can do so much…there are recipes for breakfast, lunch, dinner, and desserts in this great printable recipe book. Weeknight dinner? Check. Comfort food? Check. It's got a bit of everything.
There are 25 delicious recipes all in one easy to print book. I've included links to all of the blog posts for these recipes below. You can check them out and see if how much readers are loving them. These truly are the "favorites" of my Instant Pot lineup.
Click here to purchase my Instant Pot Favorites eBook!
Pressure Cooker Breakfast Recipes
Instant Pot Lunch and Dinner Recipes
Desserts / Snacks / Beverages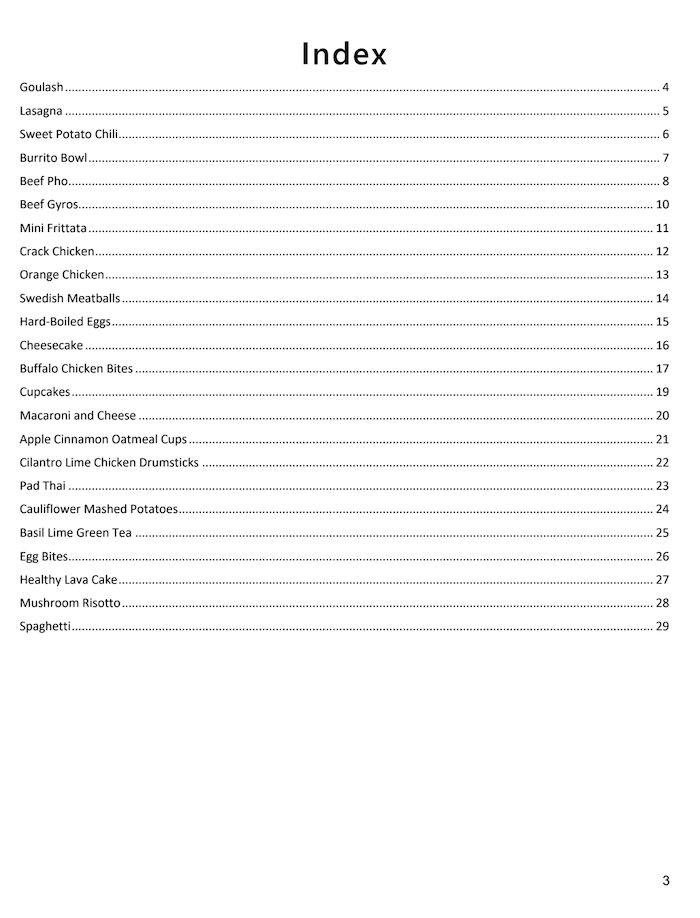 What cooking methods do these recipes use?
Each of these recipes can obviously be made in the Instant Pot but the recipes also include directions for cooking these items on the stove top and in the slow cooker whenever possible.
With this eBook and the corresponding blog posts you can see that there are a variety of cooking methods for most of these Instant Pot recipes.
Click here to purchase my Instant Pot Favorites eBook!
Do you include any diet info in the Instant Pot Favorites eBook?
In Instant Pot Favorites, I have included the Weight Watchers Freestyle Smart Points and the 21 Day Fix Container Counts for every single recipe. That means if you are on either of these programs you can rest easy knowing that you don't have a lot of weird calculations to do before or after a meal.
More nutrition and diet information is available by clicking through to the blog post for each recipe.
Is this Instant Pot eBook worth the price?
When I first started offering eBooks to my readers I was conflicted. I didn't understand why anyone would purchase an eBook if they could get the recipes for free here on my site…so I started crowdsourcing to find the answers.
You guys came through for me big time and some of you shared your reasons for buying the eBook versus getting the recipes for free from the site. Some of my readers mentioned paying a small price for the eBooks (only $5!) versus having to see ads on the website. Ads are a necessary part of offering content for free online but with the eBook the small price tag means you don't have to interact with the ads at all, I get that!
Other readers mentioned not being great with the computer. Downloading the eBook is an easy process that means they don't have to try and find the corresponding recipes online, via social media, or on the website itself. I understand that too! These eBooks make a great gift for the cook in your life, even if they are not technologically inclined.
Here's an example of how the recipe look in the book: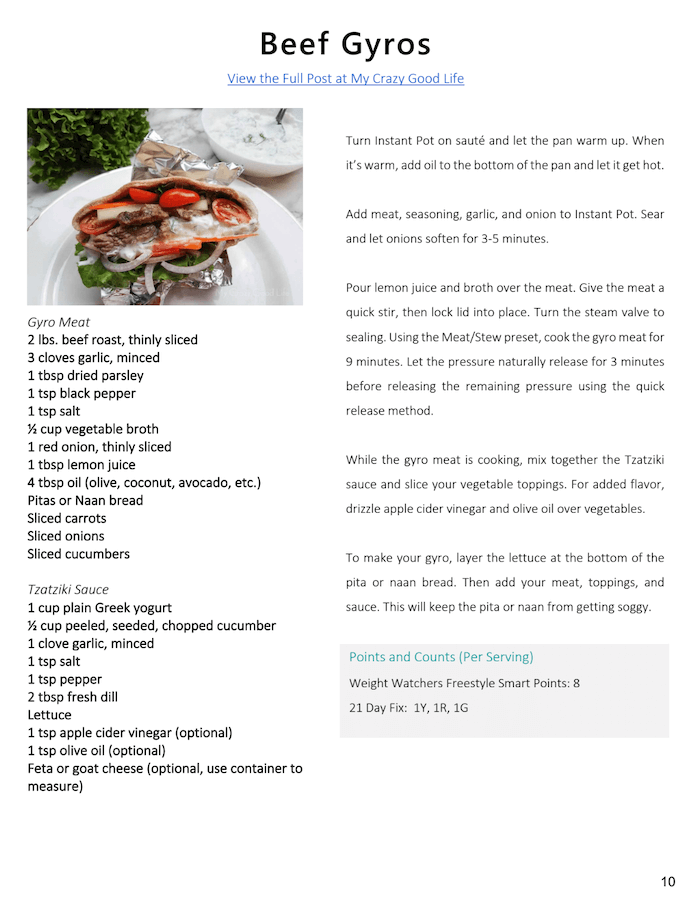 Finally, others said that having all the recipes in one place like this was easier than trying to pick out 25 recipes for themselves. When you are trying to meal prep and plan it's nice to have all of these recipes in one place.
All of these quick and easy recipes are tried and true, tested and family approved. Having trusty recipes that you can make for every meal of the day a the touch of your finger or printed and sitting on a shelf in your kitchen is very helpful for some people and I love that my eBooks can offer that value to customers and readers alike.
Do you have other eBooks available?
I have a lot of great eBooks available in my shop here at My Crazy Good Life®! If you are looking at purchasing an eBook or two keep in mind that you can use code: mcglb2g1 for a free eBook with the purchase of any other 2 books!
Here are other titles you might enjoy:
Click here to purchase my Instant Pot Favorites eBook!