This site contains affiliate links. Please see Policies for more information.
Just like my obsession with the Instant Pot, what makes it great is all the accessories. Let's take a look at the amazing Ninja Foodi accessories available and what they can do to make life easier in the kitchen. This is one handy kitchen appliance and the Ninja Foodi accessories only make it that much more versatile.

Ninja Foodi Accessories
The very first thing you are going to need is a Ninja Foodi Air Fryer and Pressure Cooker machine. They're amazing, you need one right now…and as soon as you have it in your hands you'll need some great air fryer recipes and pressure cooker recipes.
Now that you are started off on the right foot, let's dive into some of the best Ninja Foodi accessories and how you can use them to pressure cook and air fry to your hearts content!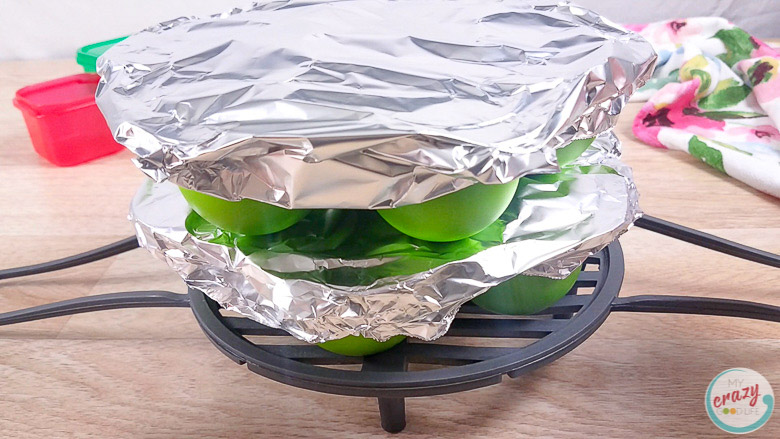 A trivet is going to be your best friend when pressure cooking or baking with the Ninja Foodi. It's one of those Ninja Foodi accessories that works for everything from a whole chicken to lasagna!
I use this silicone steam rack and trivet when pressure cooking all the the time. It's amazing and people always ask where it came from…now you know!
Use it in these amazing electric pressure cooker recipes:
A quality steamer basket is a must have for cooking in the Ninja Foodi. There's nothing like quick steamed veggies! On the Beachbody programs I eat a lot of fresh or lightly steamed vegetables so my Ninja Foodi steamer basket is at the top of my list for accessories.
You can see this awesome steamer basket in action in these tasty recipes: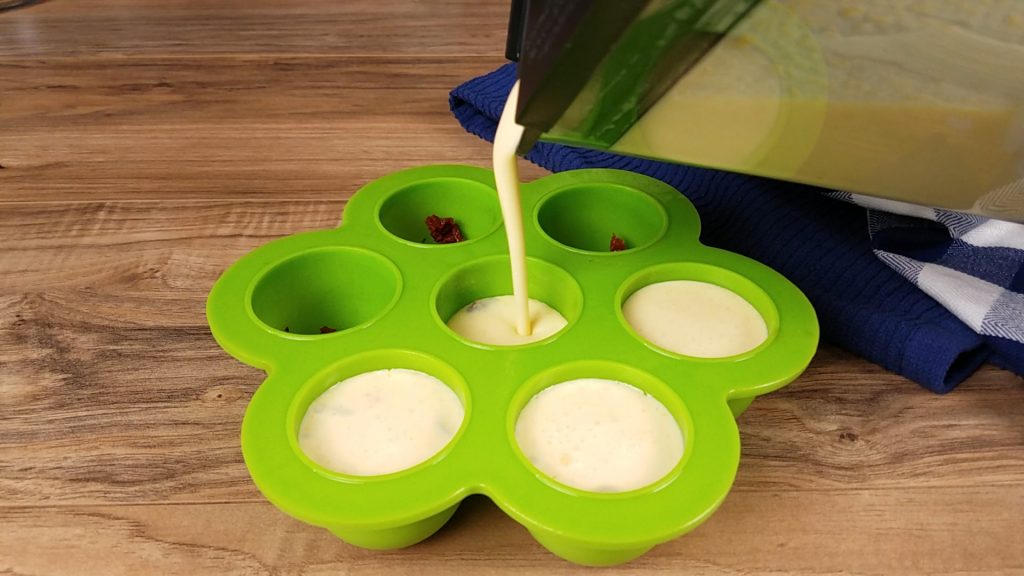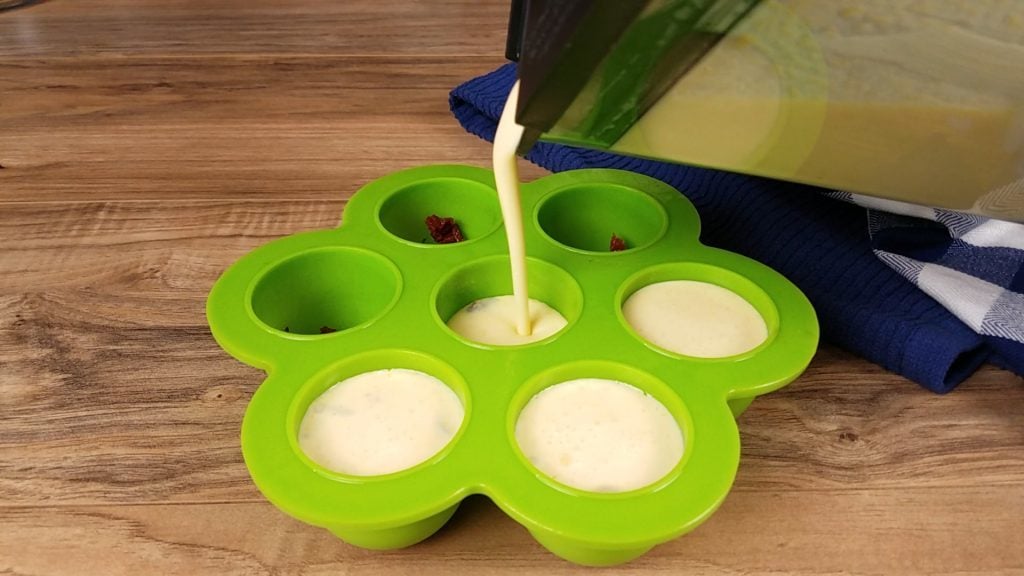 These are pretty much my favorite Ninja Foodi accessory purchase ever. They work so well for baking, electric pressure cooking, and more. They're so handy and you'll see below that they can be used in so many amazing recipes. You can do more than just make egg bites in these handy little molds!
Check out how many ways you can use these silicone egg molds as a Ninja Foodi accessories winner:
Starbucks Red Pepper Egg White bites
Dairy Free Starbucks Egg Bites
Everyone sees this trivet in my cooking videos and they ask where it came from. I got mine from Amazon which is linked above but they do sell these in Target now as well, right near the small appliances section.
When it comes to cooking in the Ninja Foodi and any other electric pressure cooker you will definitely want a trivet. There is one that comes with the appliance, but I find that this one is easier to clean. Trivets also help keep foods off the bottom so they don't burn.
Like I mentioned above, I think you'll notice that this silicone trivet is an awesome addition to your Ninja Foodi accessories list when it comes time to clean it as well. The metal trivets can be so irritating to get clean. This one comes out looking great after every cycle in the dishwasher.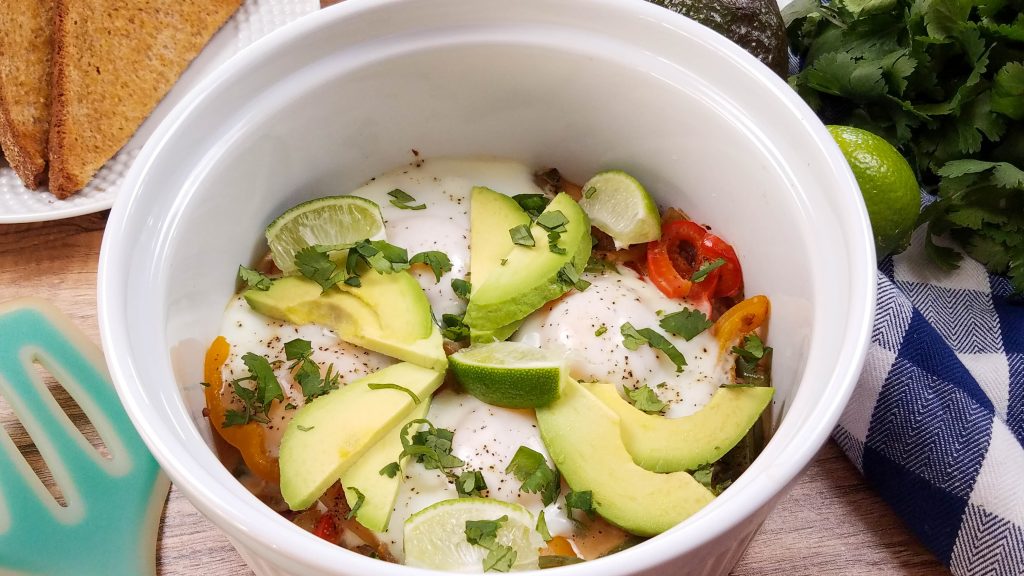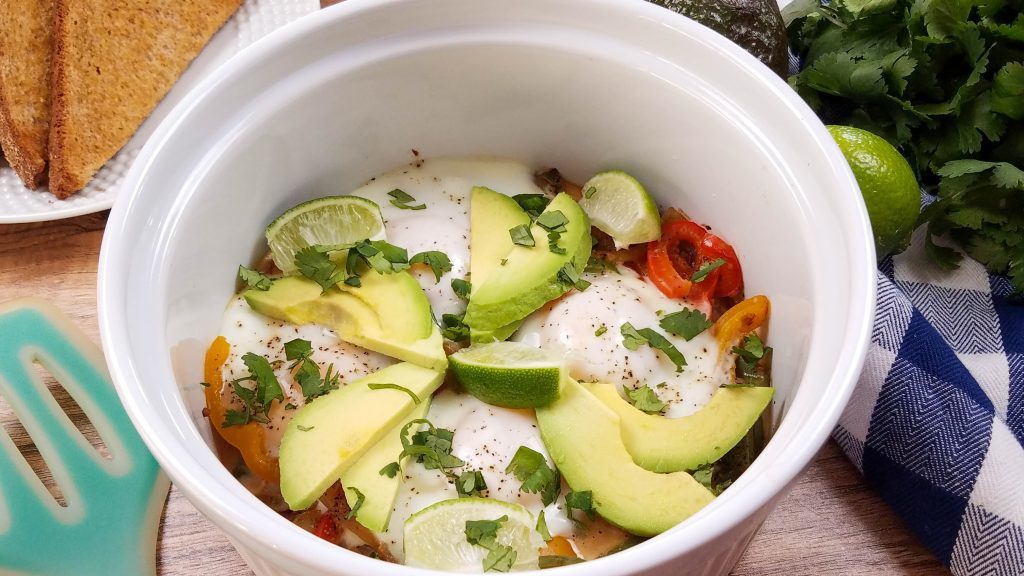 I make this Fajita Breakfast Casserole a lot…it's one of our favorite breakfast recipes! Pot in pot cooking is possible in the Ninja Foodi but you need the right accessories to accomplish that goal.
Check out out how easy it is to cook PIP with this casserole dish. It fits great in either version of the Ninja Foodi, the 6.5 quart or the 8 quart!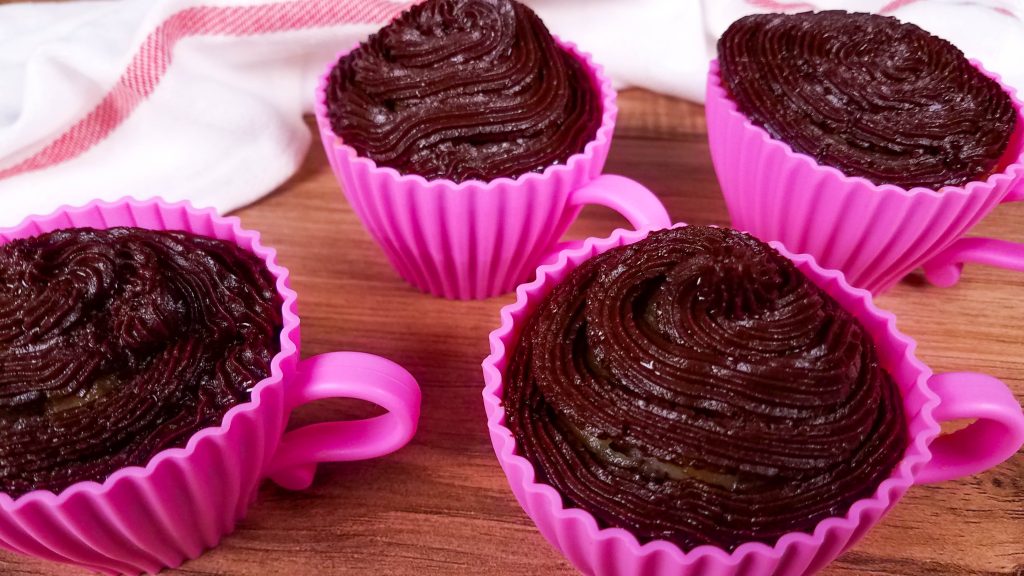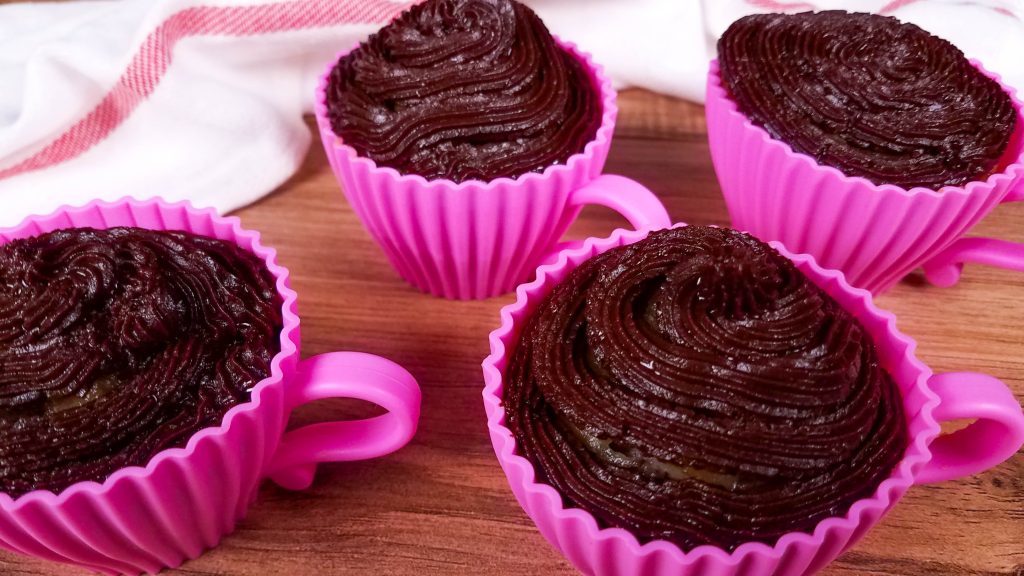 I made some adorable cupcakes in these silicone tea cup cupcake molds and I was hooked. They look cute but they're also awesome for perfectly portioning out servings.
You don't have to be a little kid to appreciate these awesome cupcake molds for baking in the Ninja Foodi.
Here's a great recipe for pressure cooking cupcakes:
Fun fact: you can use the Foodi in place of the Instant Pot for pressure cooking! An electric pressure cooker is what they both are :)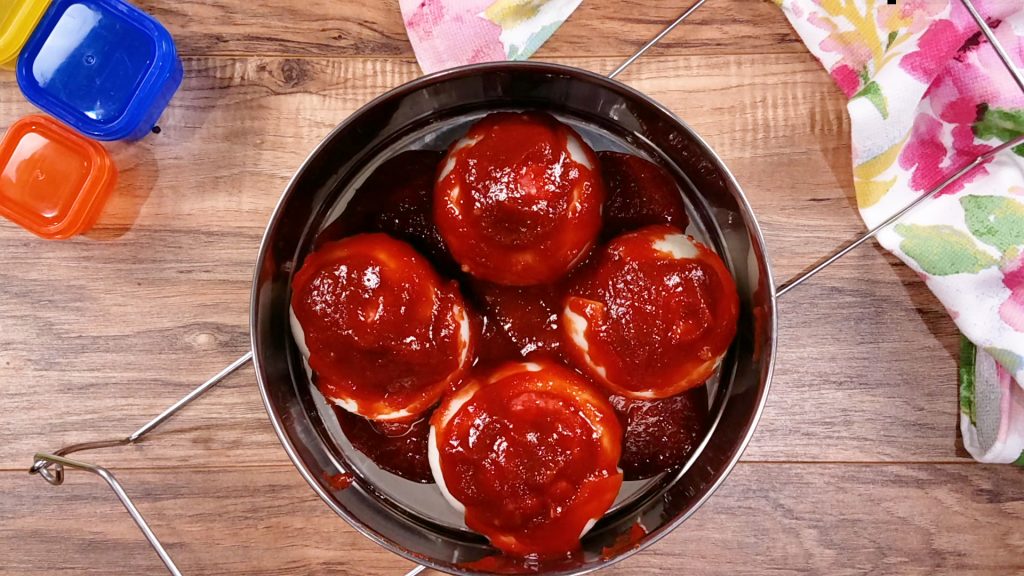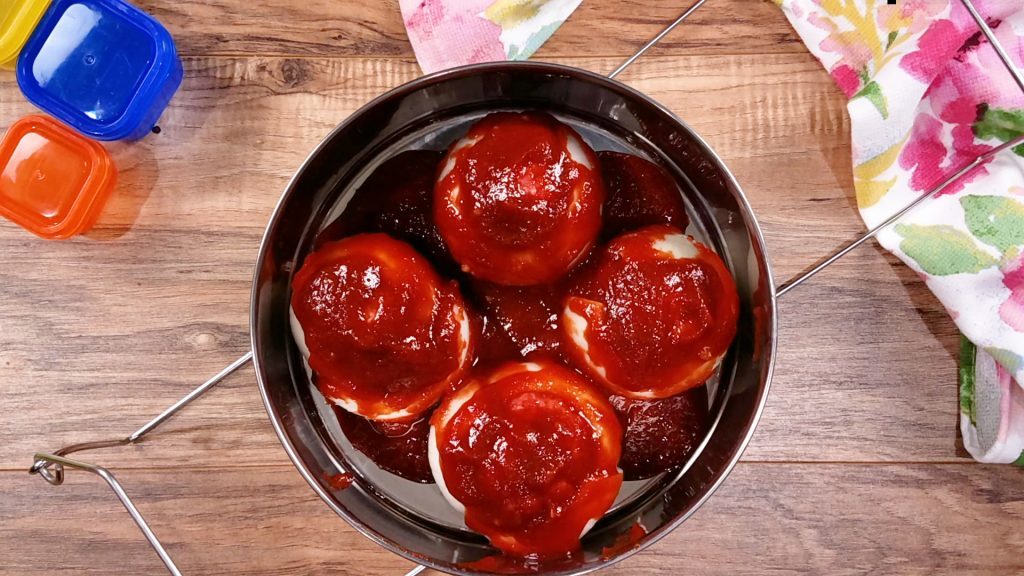 If I was starting from scratch building my Ninja Foodi accessories collection this would be at the top of my list. Once I started cooking with these stackable steaming pans I was hooked. Now I cook all kinds of great recipes in them!
Check out all these amazing recipes you can make using just one little Ninja Foodi accessory:
Instant Pot Cheesecake | Healthier Cheesecake Recipe
Gifting Tip: if you have someone on your list that doesn't like their food to touch this would be a real winner for them! It's amazing and makes cooking multiple things in the Ninja Foodi at once a breeze.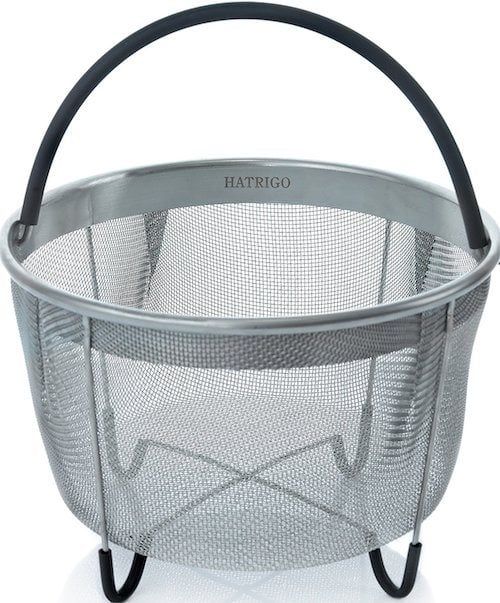 This is an awesome stainless steel steamer basket that is as multifaceted as the Ninja Foodi itself. You'll find this great accessory useful in cooking everything from eggs to veggies and more.
Don't worry, I'll link some recipes for you to try if you decided to buy one! It's sturdy and holds up well and it fits right into the 6.5 or 8 quart Ninja Foodi.
Cooking Vegetables in the Instant Pot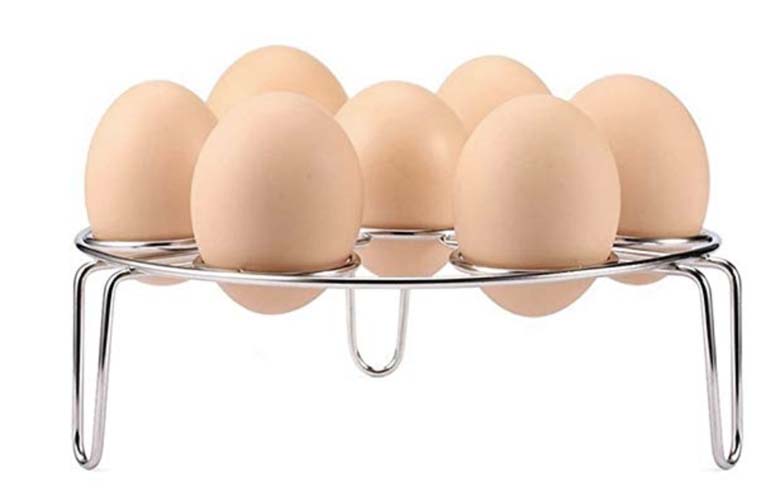 As far as Ninja Foodi accessories are concerned I wouldn't feel like the list was complete without an egg rack. When you are making hard boiled eggs in the pressure cooker you won't want to miss out on an egg rack. They come out perfect every time and they're not all jumbled up or cracked. It's awesome to cook eggs in the Ninja Foodi and you can following my simple instructions for hard boiled eggs to make a batch for yourself.
Then, do yourself a favor and turn some of them into herbed deviled eggs because they're amazingly delicious.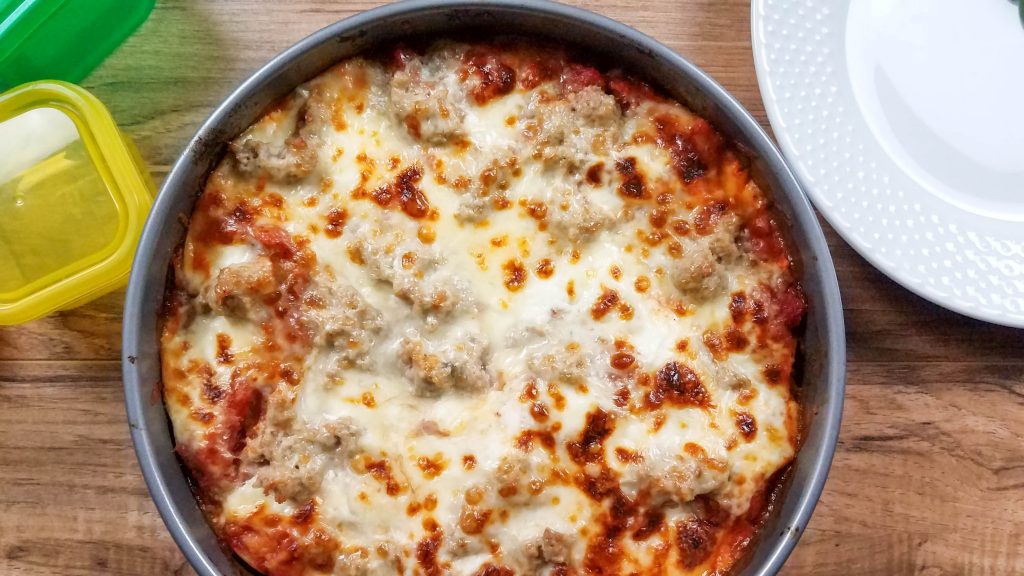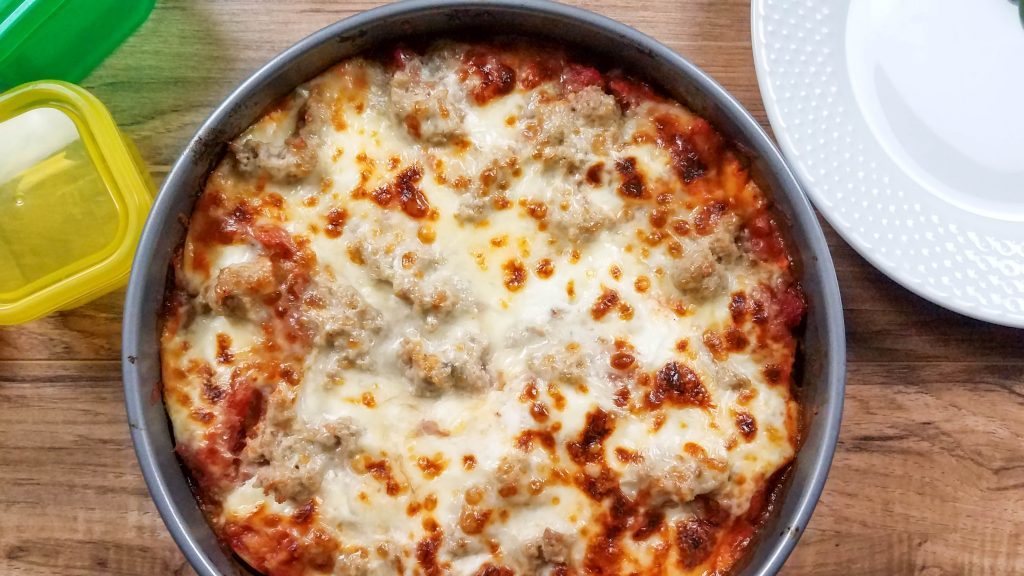 I use a 7″ springform pan to make everything from brownies to lasagna in the Ninja Foodi. It's one of those Ninja Foodi accessories that I just couldn't live without! As I'm typing this my lasagna is cooking in the Ninja Foodie inside of a springform pan!
In the Instant Pot I'd have to take my springform pan out of the IP and put it into the oven. Now with the Foodi I can pressure cook my lasagna and then brown it right in the same device. It's incredible and the springform pan makes recipes like these so easy and simple: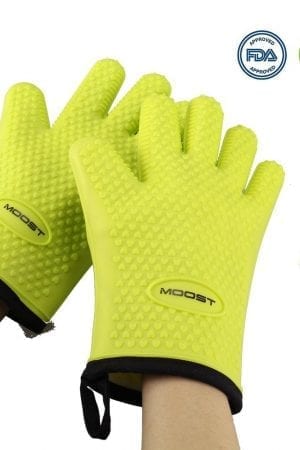 Silicone gloves are probably one of the Ninja Foodi accessories we use the most. They're handy for lifting hot dishes out of the Foodi when they're done cooking and they are also great for use around the kitchen in general. Protects the hands and your arms from steam, heat, and everything in between!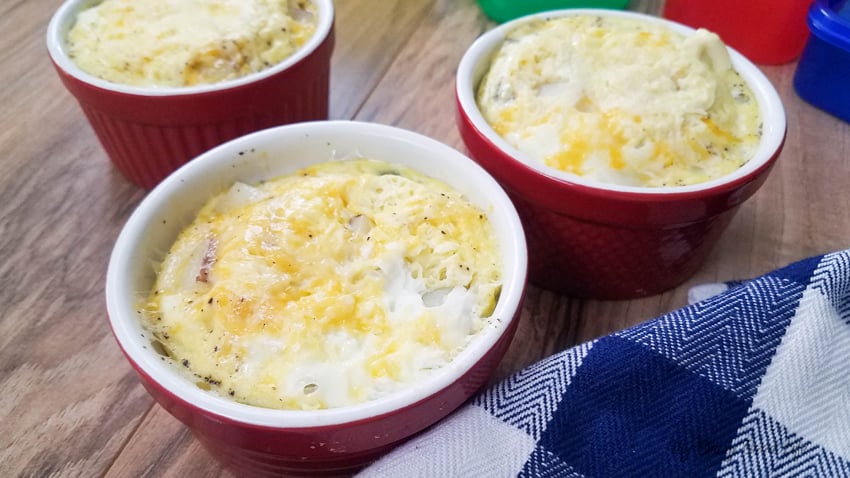 I have a set of 4 oz ramekins that I use for making a few really delicious recipes. They're great for use in the kitchen in general but as a Ninja Foodi accessory they are perfect for making lava cakes, frittatas, and more!
Check them out in action in these delicious recipes: