PiYo is a a pretty cool home fitness program from Beachbody. As you might guess from the name, it combines Pilates and Yoga and builds a ton of strength. Here's a PiYo Food Tracker Worksheet so you can easily keep track of what you're eating while on the plan.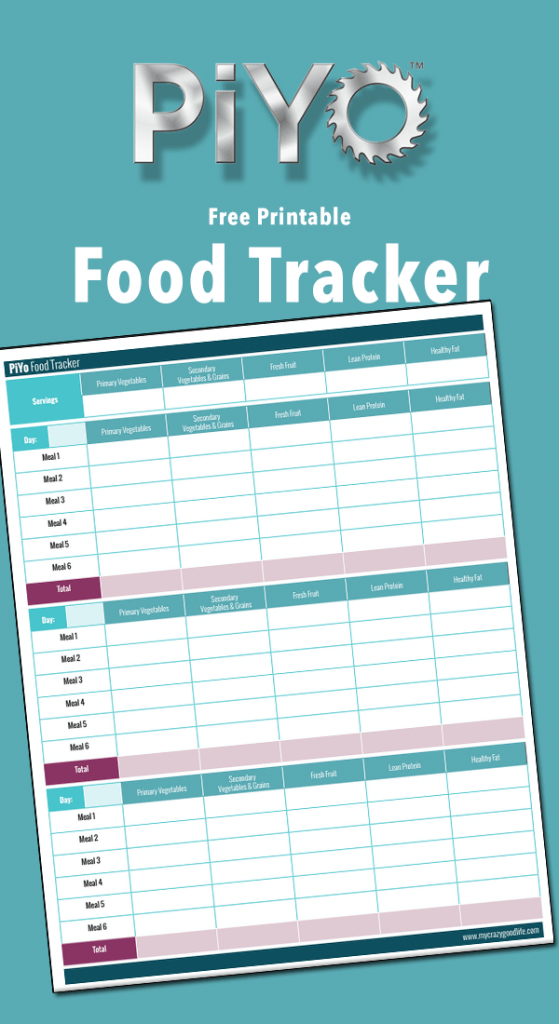 Just fill in your calorie goal and how many servings of each food group you get, and add your meals either before or after you eat. I like to add it all the night before so I know exactly what I'm eating with every meal of the day.
PiYo is a low-impact, high-intensity body-transformation program. It uses the most effective Pilates- and yoga-inspired moves set to a fast pace to help you burn fat while you sculpt long, lean muscles. You'll carve every inch of your body without jumps, without weights, and without straining your joints. And rest assured, there's no complex choreography to learn. Chalene Johnson takes you step-by-step through the moves where you'll use your body weight to lose weight and get intensely defined! You get your strength, your cardio, and your flexibility training all in one program.
Please enter your email in the box below to access the printables:
By entering your email address, you will be added to the My Crazy Good Life email list. You can unsubscribe at any time. The information will only be used to provide you with updates according to our privacy policy, found on our website. We will never sell your info.