This site contains affiliate links. Please see Policies for more information.
Here's a PiYo Food Tracker Worksheet so you can easily keep track of what you're eating while on the plan. I've also included some great PiYo recipes with container counts that you can try!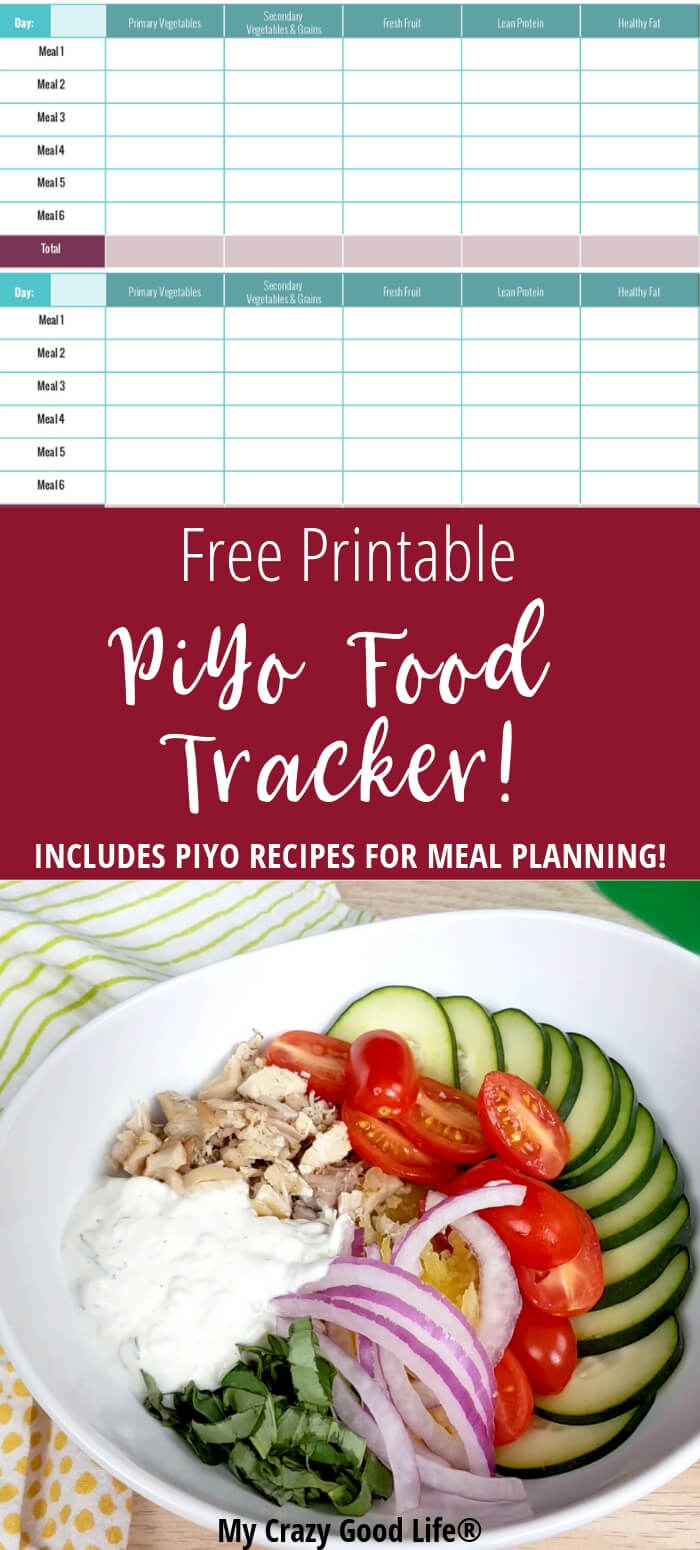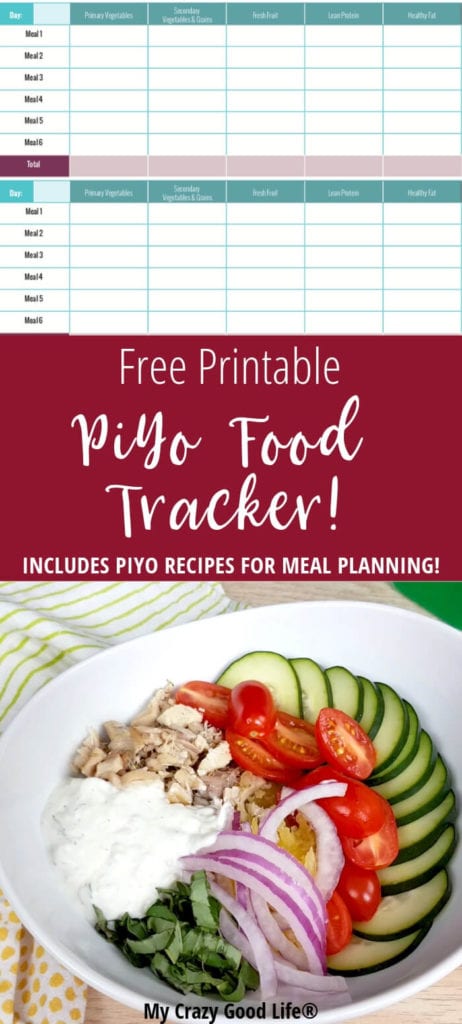 Free Printable PiYo Food Tracker & Delicious PiYo Recipes!
PiYo is a a pretty cool home fitness program from Beachbody. As you might guess from the name, it combines Pilates and Yoga and builds a ton of strength.
The PiYo program is a great choice for anyone who needs a low impact workout program that is coupled with an easy to follow nutrition program. I love that the nutritional aspects of the PiYo diet are similar to that of the 21 Day Fix!
What is PiYo?
PiYo is a low impact exercise program that includes high intensity moves! It makes great use of the Pilates world as well as some yoga and fat burning processes. The goal is to help you burn fat, carve out muscle, and gain a more healthy overall lifestyle.
It's a common misconception that you can't workout in an intense way if you have joint problems or pain. You don't need to lift weights or do crazy jumps in order to make progress and get into the best shape of your life.
The creator of PiYo is Charlene Johnson and she'll take you through the process in video workouts. There's no crazy dancing to learn, there's no wild equipment to purchase, and it's an excellent way to gain flexibility and strength.
What is the PiYo diet that goes with the workouts?
The PiYo diet makes use of the container based nutrition program, not unlike the one used for other Beachbody programs like 21 Day Fix, 22 Minute Hard Corps, and more. It's goal is of course to help you lose weight but also to get you in a range for your calorie target each day.
The diet breaks down into about 40% carbs, 35% protein, and 25% fat. That being said, you will have to use the provided program materials to calculate your bracket. There are four different brackets, based on a calculation that you walk through at the start of your PiYo journey, each bracket has certain calorie and container intake requirements on a daily basis.
There is an approved foods list that you use to select your foods for each container. Vegetables, protein, fruits, etc. You'll never run out of choices, there are so many delicious PiYo recipes out there! Having a food plan will help with your weight loss!
How do I use this free printable PiYo food tracker?
Just fill in your calorie goal and how many servings of each food group you get, and add your meals either before or after you eat. I like to add it all the night before so I know exactly what I'm eating with every meal of the day.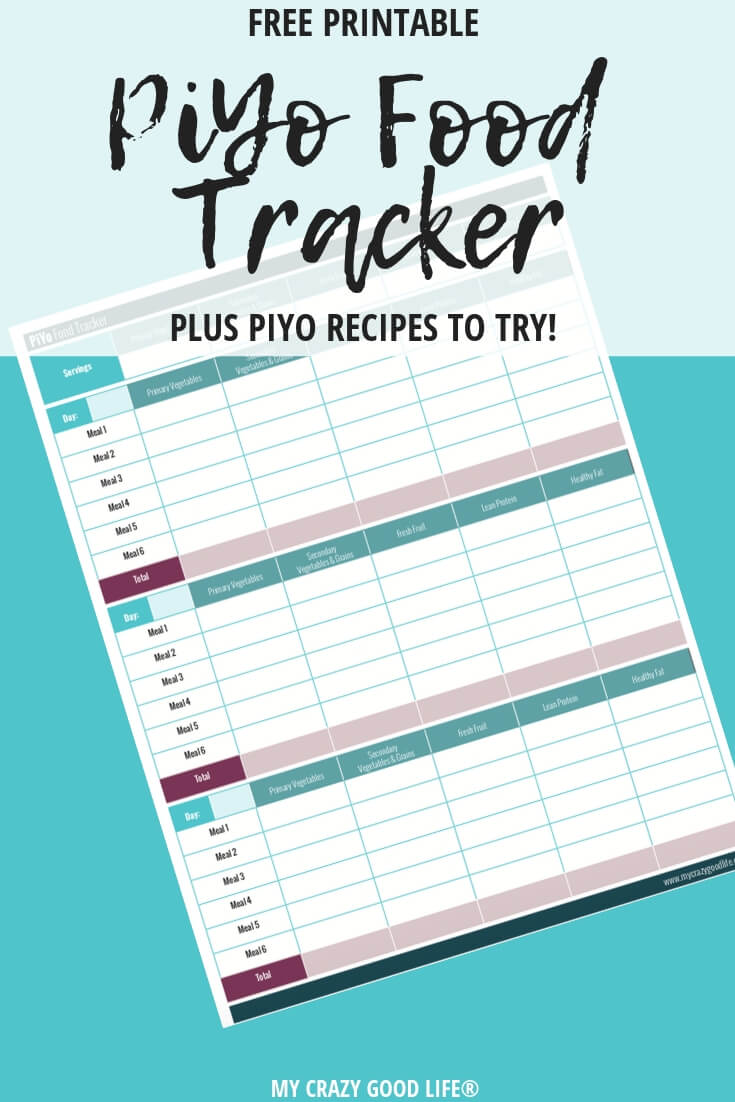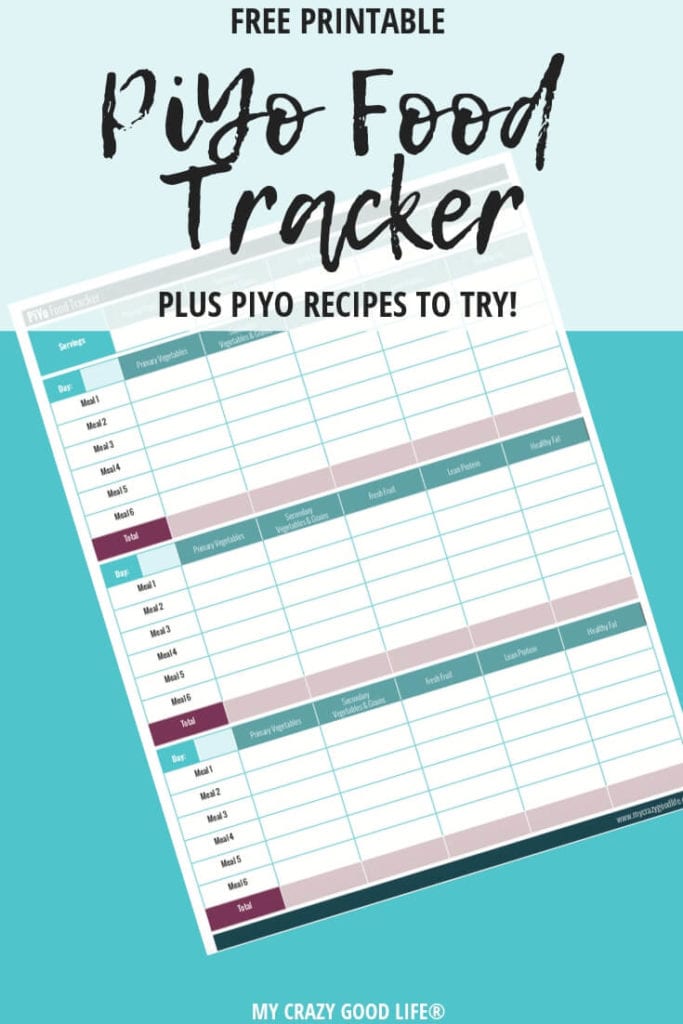 Where can I find some great PiYo Recipes?
Here are some delicious choices. All of these recipes are container based. That means that you have guessing to do! You'll know exactly how to track these PiYo recipes for your diet and nutrition plan.
Hard Boiled Eggs| These hard boiled eggs are so versatile. They're great for any container based program because they contain lean protein, healthy fats, and can be used as a snack, in salads, and more. They also easily transition into these deviled eggs!
Peanut Butter Shakeology| Starting your day with a nutrient dense shake like this is a quick and easy way to get off on the right food! Plenty of nutrition and so satisfying.
Sweet Potato Crab Cakes | Sweet potatoes are a delicious and nutritious option for any healthy lifestyle meal plan. These sweet potato crab cakes are calculated and ready to go! The whole family will love them.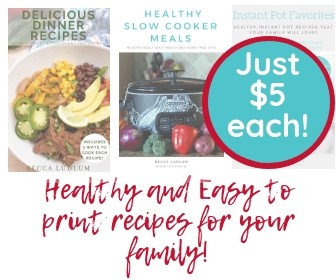 Breakfast Recipes | All of these breakfast recipes are container based with calculations done for you! Since breakfast is the most important meal of the day you won't want to skip it. Use these great PiYo breakfast recipes to start your day off right!
Chicken Gyro Bowl with Homemade Tzatziki | There's almost nothing better than a delicious chicken breast recipe for your PiYo program. These chicken gyro bowls even have a homemade tzatziki sauce that you can enjoy as part of your healthy meal plan!
Instant Pot Lasagna| Quick and easy thanks to the Instant Pot, this lasagna recipe is a lighter version of your favorite Italian classic! It's a great choice for your PiYo lean eating plan!
Healthy Starbucks Egg Bites| I don't have to tell you how tempting it can be to stop and grab breakfast at Starbucks, right? The good news is that you can have these amazing Starbucks egg bites as part of your PiYo diet. They're easy to make and great for meal prep.
Crack Chicken Recipe| This recipe craze has gone light and healthy here at My Crazy Good Life! Try out my lightened up crack chicken recipe for yourself as part of your next PiYo meal plan.
Tuscan Chicken Pasta| Yes, you can definitely still have pasta on the PiYo nutrition plan. This Tuscan Chicken Pasta is one of my favorites, it is very satisfying when those comfort food cravings strike!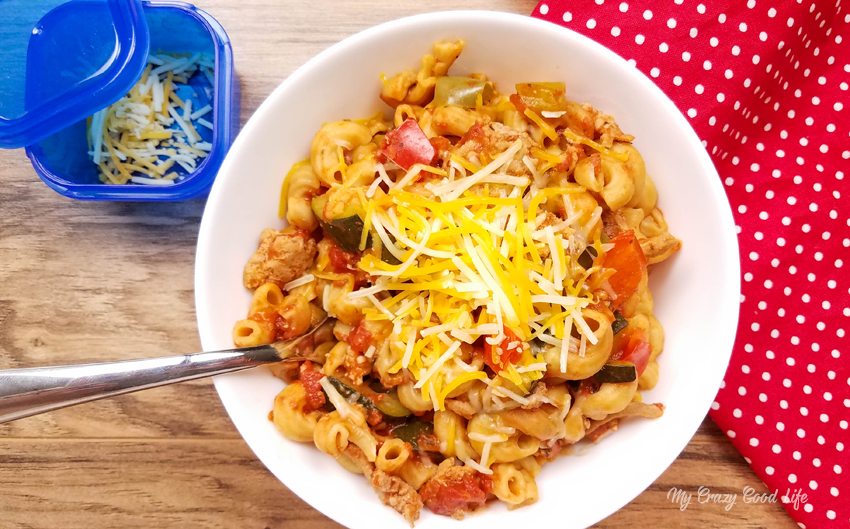 Instant Pot Goulash| A family favorite around here and I secretly love making this goulash…it's so quick and simple. No muss, no fuss, and totally acceptable for your PiYo meal plan.
Healthy White Chicken Chili| One of my favorite recipes for PiYo is this white chicken chili. It's so delicious and easy to make. It's amazing for meal prep and reheats so well throughout the week. This is an awesome recipe for lunches all week long.
Swedish Meatballs| Perfect for lunch, appetizers, a snack, or dinner with the family. This recipe for Swedish meatballs is great for any of the container based programs! SO delicious and made with approved ingredients!
How do I access this free printable PiYo tracker?
Please enter your email in the box below to access the printables:
By entering your email address, you will be added to the My Crazy Good Life email list. You can unsubscribe at any time. The information will only be used to provide you with updates according to our privacy policy, found on our website. We will never sell your info.
Do you have other PiYO resources I can check out?
I sure do! Here are some of my other top PiYo resources. Aside from PiYo recipes you'll need some other things to keep on track for your journey with this great healthy lifestyle program.
Here are some great options for you to explore, everything from worksheets to workout calendars! Enjoy!