Today we're talking about meal plan dinners! Dinner time: you know, that crazy time of day when everyone expects to be fed.
They want something delicious, you want them to have something healthy, and wouldn't it be a dream if it was something easy to make? We are all in luck because this is a 21 Day Fix Meal Plan for dinners.
Each of these recipes comes with a printable grocery list as well. You can quickly grab the ingredients list for each recipe so you know what you need when you do your weekly meal prep or grocery shopping!
21 Day Fix meal plan dinners are quick, easy, and healthy. No more planning two meals or taking short cuts on your healthy lifestyle.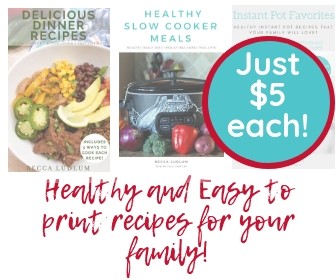 Some of the recipes on this 21 Day Fix Meal Plan for Dinners are made with the Instant Pot. I love my Instant Pot and I use it whenever I can to shave time off my meal time prep and cook times.
Another benefit is that it seals in flavors to keep everything moist and tasty.
If you don't have an Instant Pot, that's ok–all of the meals have stovetop recipes in the notes section!
All of these dinners are 21 Day Fix friendly but more importantly, they're family friendly. You can cook one meal, know that it's healthy and also enjoy that your family cleans their plates. Meal plan dinners are perfect for those busy school nights but they work well in the Summer months too.
It is so much easier to have everything plotted out ahead of time. With a little bit of quick meal prep you can have everything ready to cook ahead of time, making things even easier for these 21 Day Fix meal plan dinners.
21 Day Fix Meal Plan Dinners
Monday:
This healthier cracked out chicken is a great weeknight meal. You can prep the whole meal ahead of time and the shopping list is a breeze. You can serve it a few different ways so just do whatever works best for you and your family! Meal plan dinners like this will have you jumping for joy on those crazy nights of extra curriculars, homework, and long days at the office.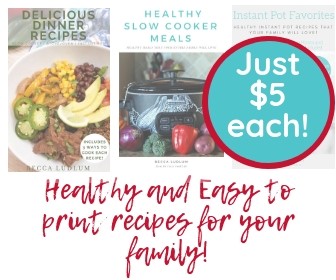 Healthier Cracked Out Chicken Shopping List
Ingredients
1

lb

. frozen chicken breast

4

oz

. turkey bacon

1/4

cup

cheddar cheese

3/4

cup

cottage cheese

1/4

cup

Greek yogurt

1

tsp

garlic salt

1

tsp

onion powder

1/2

tsp

pepper

1/2

parsley

1

tsp

fresh dill

(1/2 tsp dried)
Tuesday:
Do you usually have a Chinese takeout night in your week? We're looking for 21 Day Fix meal plan dinners, not unhealthy takeout, with this recipe  you won't be able to tell the difference! Using the Instant Pot means a quick cook time and with these big delicious flavors you won't be missing that takeout. Healthy and much cheaper? Win win!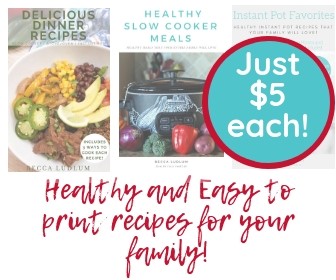 Instant Pot 21 Day Fix Orange Chicken Shopping List
Ingredients
1/4

cup

chicken broth

1/3

cup

liquid aminos

1/2

cup

rice vinegar

1/2

cup

honey

1

tbsp

ginger

1

tsp

crushed red peppers

2

cloves

minced garlic

orange zest from 1 whole orange

orange juice from 1 whole orange

2

large chicken breast cut into 1 inch cubes

(partially frozen)

2

tsp

arrowroot powder
Wednesday:
Perfectly paired with some fresh veggies that are steamed or roasted, you can even make some baked potatoes or quinoa to go with these delicious Swedish meatballs! They're so tasty and so quick to make with the Instant Pot. These are also a great option for your next party or get together!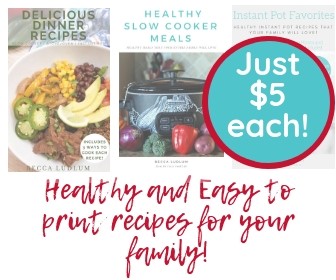 Easy 21 Day Fix Instant Pot Swedish Meatballs Shopping List
Ingredients
1

lbs

ground turkey

1/2

cup

whole grain crackers crumbled

1/4

cup

chopped onion

2

egg

1

tsp

paprika

1/2

tsp

salt

1/2

tsp

pepper

3

cloves

garlic

1

tsp

allspice
Thursday:
We love making zoodles. They're so much fun. If you aren't familiar with them, read all about the process and the benefits here. These steak fajita zoodles are the perfect addition to any 21 Day Fix meal plan dinners list because they are delicious. Perfect for the summer, do the grilling outside and avoid heating up the house. Using seasonal veggies is also an option, and what tastes better than garden fresh veggies. Don't be afraid to experiment. We use different veggies almost every time but our staples are included in the shopping list below.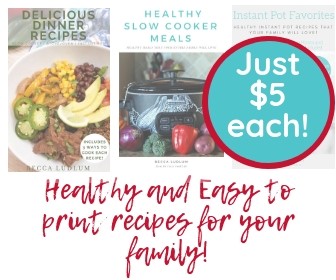 Steak Fajita Zoodles Shopping List
Ingredients
Steak about 1 pound

3-4

multi colored Bell Peppers

2

onions

5

zucchini

1

package mushrooms

, sliced

1

Cup

Teriyaki Pineapple Marinade

2

Tablespoons

Worcestershire Sauce

1

Tablespoon

(or to taste) Montreal Steak Seasoning
Friday:
If your family loves their tacos in shells, you can easily make this recipe both ways. All of the fixings, toppings, and meat prep are the same. Meal plan dinners that everyone can enjoy are great, this one also happens to be DELICIOUS. Tacos are a staple in our home and being able to stick to the 21 Day Fix plan with these makes my life just that much easier!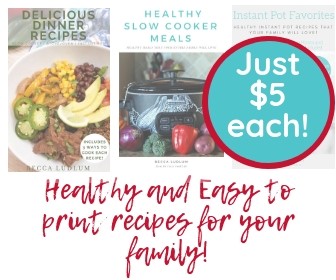 21 Day Fix Tacos in a Bell Pepper Shopping List
Ingredients
1

lb

ground turkey

tomatoes

lettuce

bell peppers
Some other great 21 Day Fix meal plans:
9