This site contains affiliate links. Please see Policies for more information.
These Weight Watchers Instant Pot Dinner Recipes are ones that your entire family will love! Putting together Weight Watchers dinner recipes that everyone can enjoy takes the stress out of healthy eating. No one wants to cook two different meals for dinner, least of all me.
Finding that sweet spot between meals that are low in points and meals that my family won't notice are super healthy can be tricky. The good news is that these family favorites will help you see smiles around the dinner table too.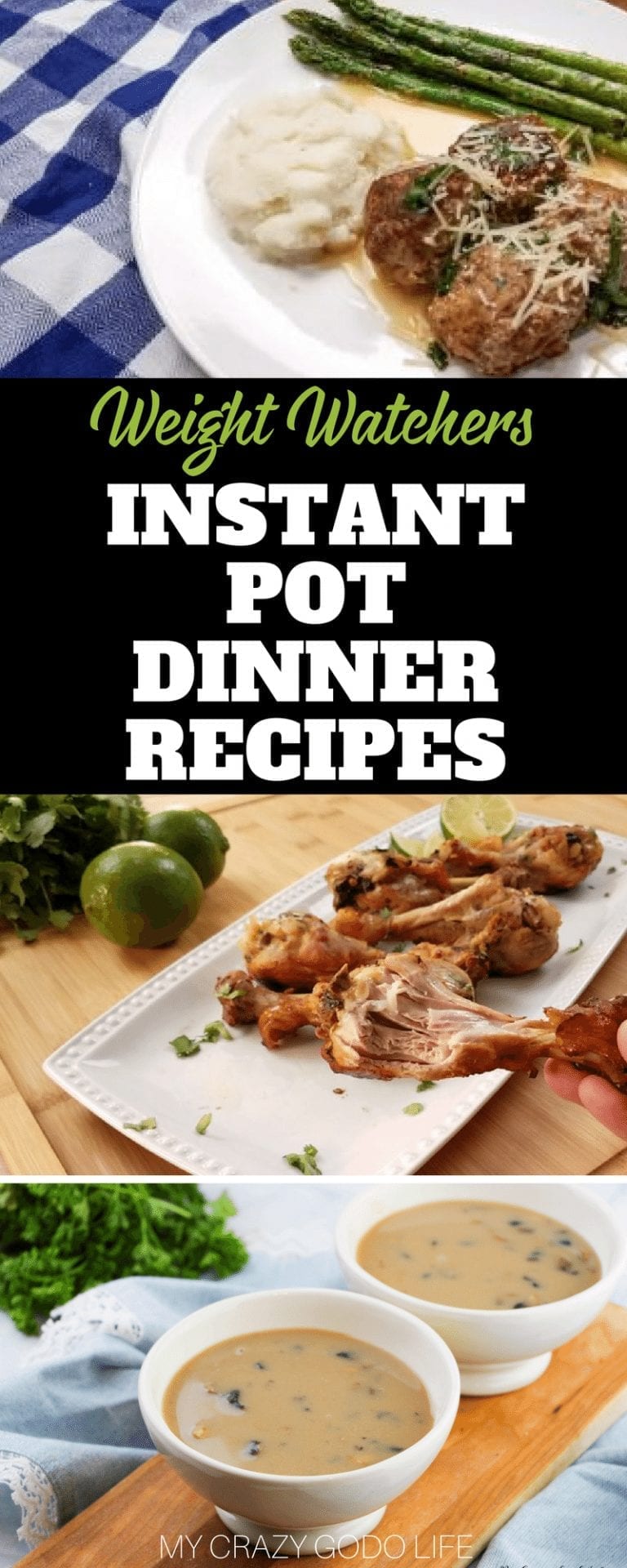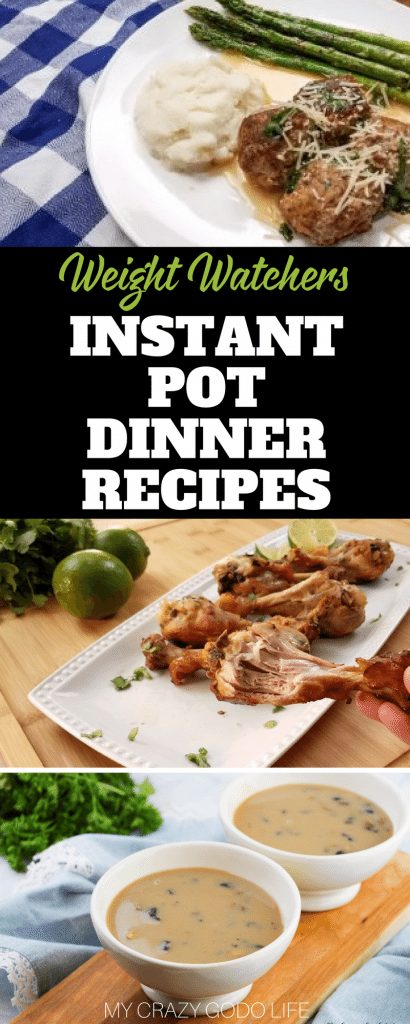 Instant Pot Weight Watchers Recipes Tips & Tricks
If you're not already on the Instant Pot train you can learn more about the IP right here and you can see how I use mine to meal prep right here. This little invention saves me so much time and energy in the kitchen.
As much as I love my Crockpot I don't think I could go back to my days without the Instant Pot. Making Instant Pot Weight Watchers recipes lets me save time in the kitchen without sacrificing my healthy lifestyle goals, it's a no-brainer for me!
Don't forget to check out this post for troubleshooting the Instant Pot —>> Altitude can alter your cook times <<— this post will help you figure out if you need to add or subtract cooking time based on your location.
Weight Watchers Instant Pot Diner Recipes
Goulash | My Crazy Good Life
Crack Chicken | My Crazy Good Life
Vegetarian Chili | Midlife Healthy Living
Macaroni and Cheese | My Crazy Good Life
Dinner is one of the most important meals in our home. It's the time of day when everyone is converging in one place after a hectic day of work, school, hobbies, and general chaos and mayhem. I love knowing that the Instant Pot Weight Watchers dinner I put together will make everyone happy, not just me!
Swedish Meatballs | My Crazy Good Life
Clean Onion Soup | My Crazy Good Life
Cilantro Lime Chicken Drumsticks | My Crazy Good Life
Beef Gyros | My Crazy Good Life
The Instant Pot can do so many things. I could cook three meals a day in mine and bake a cheesecake for dessert. It's so versatile and useful. Making Weight Watchers dinner recipes is a breeze, not having to stand over a pot or pan in the kitchen is a huge win.
Stuffed Pepper Soup | My Crazy Good Life
Mushroom and Barley Soup | Midlife Healthy Living
Healthy Lasagna | My Crazy Good Life
Burrito Bowls | My Crazy Good Life
There is a little something for everyone here, these Weight Watchers Instant Pot dinner recipes are versatile, easy to prep, and perfect for leftovers…lunch for tomorrow?! No problem!
BBQ Pulled Pork | Midlife Healthy Living
Shredded Mexican Chicken | Carrie Elle
Brussels Sprouts with Bacon and Garlic | Midlife Healthy Living
Do You Have Regular Weight Watchers Dinner Recipes?
If you prefer to use the crockpot to make your Weight Watchers dinner recipes you can learn all about how to convert your recipes from Instant Pot to Crockpot here.
It's a great post that shows you how to adjust cooking times, liquids, and temperatures so that you can try out all the great recipes you see even if you don't have a programmable pressure cooker. No matter how you decide to whip up some Weight Watchers dinner recipes be sure to let me know which ones you enjoy!