Shakeology is the nutrient dense shake mix that compliments all of the Beachbody workout programs! You can use it for a healthy lifestyle in general or mix it with any of the great Beachbody health and fitness programs for an added hunger curbing boost.
One of the benefits of using Shakeology is that it comes in a bunch of really tasty flavors. There is something for everyone. Vanilla, chocolate, and now we're talking about Cafe Latte which is so tasty and perfect for coffee lovers. Shakeology goes great in all kinds of recipes.
You can use cafe latte Shakeology recipes to bulk up your healthy dessert options or you can use them to make your meal plan more interesting.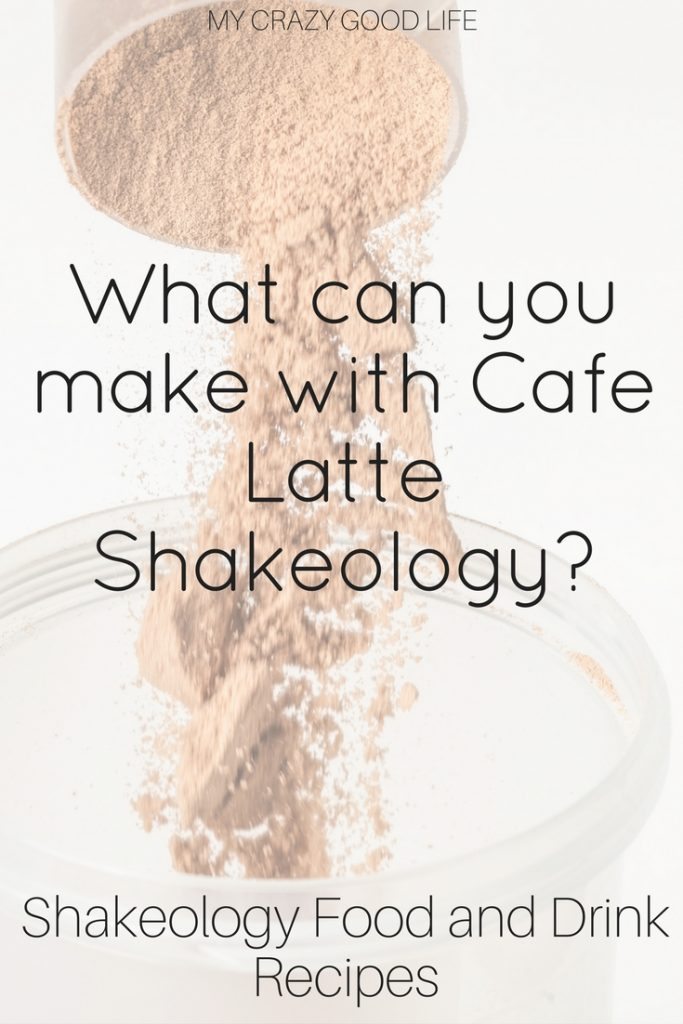 In all reality it's a great idea to have plenty of Cafe Latte Shakeology recipes on hand. You never want to get bored or tired of the plain, same old recipes. You will have much more motivation to keep up your healthy lifestyle if there's plenty of variety.
These recipes will give you just that, variety from drinks all the way to desserts. Each one contains the same great nutrient dense ingredients that we know and love from Shakeology.
Cafe Latte Shakeology Recipes for Food and Drink:
Carmel Frappuccino | Juliane Russel
Oatmeal Cafe Latte | Team Beachbody
Salted Carmel Frappe | Stephanie Lane Fitness
Cafe Latte Shakeology Breakfast Bars | Shakeology
Coconut Mocha Latte | Team Beachbody
Cafe Latte Peanut Butter Bites | Fit Food Marissa
Dark Chocolate Caramel Cafe Latte | Team_Loving
Mocha Frappe | Stephanie Lane Fitness
Cinnamon Banana Cafe Latte Shakeology | Sarah Griffith
Pumpkin Latte Shake | Shakeology
Frozen Vanilla Latte | Carrie Fit Smith
A shaker cup will make mixing shakes and smoothies so much easier. If you are a regular Shakeology user I also recommend a drink blender. They make whipping up shakes and recipes so much more simple and quick.