If you are familiar with any of the Beachbody programs  you've probably encountered Shakeology. Vanilla Shakeology recipes are the best because they start out with an almost blank canvas.
Vanilla Shakeology recipes start with a traditional vanilla shake flavor. All of the Shakeology mixes are nutrient dense, superfood packed, and designed with all natural ingredients to boost your energy levels and help you achieve your fitness and health goals.
If you have been trying and failing with other diet programs you might want to give Shakeology a try. It can help to curb cravings and with these delicious vanilla Shakeology recipes you won't be able to figure out where dessert ends and the nutrient rich, superfood shake begins!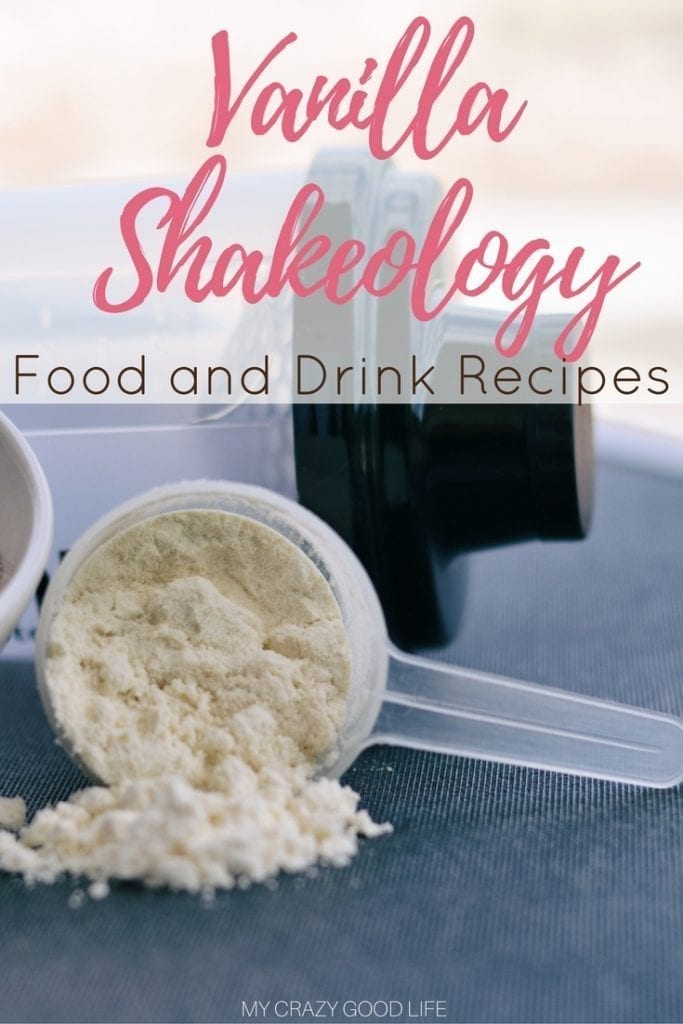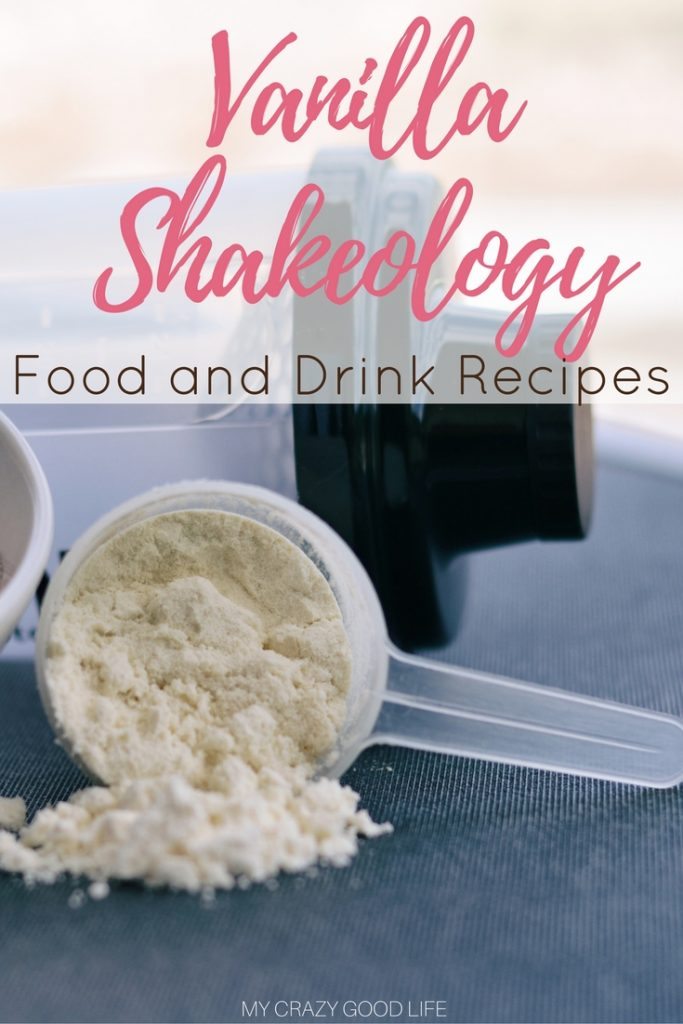 One of the best things about vanilla Shakeology recipes is that they're very diverse. You can make so many delicious combinations with the vanilla Shakeology that you'll never be bored!
There are also some food recipes that you can make with vanilla Shakeology. If you aren't one to enjoy a shake for breakfast or lunch or even at snack time, you might enjoy eating your daily dose of nutrients instead!
Vanilla Shakeology recipes can help keep you on track by controlling that sweet tooth that leads you astray. They will also help you have more energy to make it through those tough workouts!
Vanilla Shakeology Recipes:
The Foodie and The Fix | Chai-Cider Protein Shake
Carrie Elle | Peanut Butter Pumpkin Protein Shake
Mama Exercises | Fresh Apple Shakeology
Fit Grit | Banana Bread Shakeology
Shakeology | Apple Pie Vanilla Shakeology
Hustle and Heart Fitness | Lemon Cake Shakeology
Learning to Love Me | Rootbeer Float
The Beachbody Blog | Pina Colada Shakeology
Simple Clean Fitness | Vanilla PB Banana Ice Cream
Shakeology | Vanilla Latte
Beachbody Coach | Oreo Cookie Shakeology
The Beachbody Blog | S'mores Shakeology
Getting Fit with Granny Hicks | Vanilla Berry Delight
Sara Stakeley | Shakeology Puppy Chow
Beachbody | Maple Buttercup Shakeology
Shakeology | Breakfast Bars to Wake You Up
Stango Fitness | Shakeology Cheesecake Recipe
Run To Your Happy Place | Shamrock Shake
Fashionable, Fit, and Fabulous | Salted Caramel Shakeology
Lisa Humphrey | Birthday Cake Shakeology
Healthy Fit and Focused | Butterfinger Shakeology
Trivida | Peach Cobbler Shakeology
Gina's Realistic Health | Shakeology Cookies
Hustle and Heart Fitness | Vanilla Shakeology Cookie Dough Bites
Simple Clean Fitness | Orange Dream Shakeology
Beachbody Blog | Birthday Cake Shakeology Energy Bites
Looking for more Vanilla Shakeology Recipes? CarrieElle.com has some!