This site contains affiliate links. Please see Policies for more information.
After your kids outgrow that "little kid" stage it's tough to find ways to help them celebrate their birthdays, graduations, and other fun milestones. Finding something cool, yet fun, isn't quite as easy as you'd think. I've pulled together 25 cool and super fun tween and teen party ideas!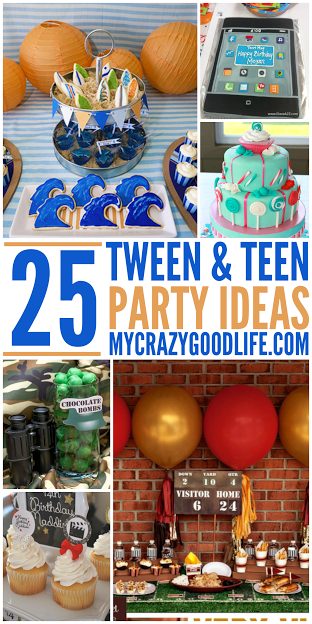 1. Duct Tape Party from My Crazy Good Life
2. Mall Scavenger Hunt from I Save A to Z
3. Movie Themed Birthday Party from The Bright Side of Reality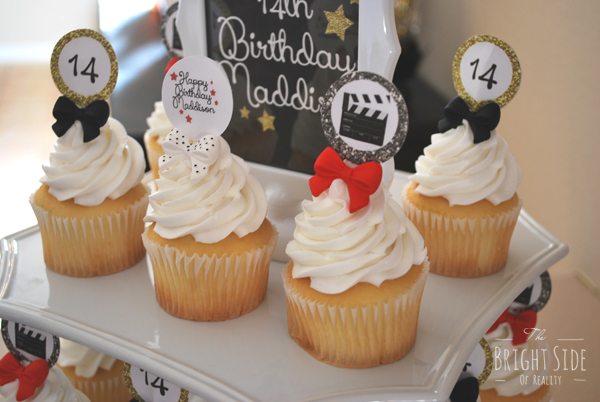 4. Sports Birthday Party from The Country Chic Cottage
5. Geocaching Party from Spaceships and Laser Beams
6. Turquoise and Sweets Party from Joyful Scribblings
7. Airsoft Party from My Crazy Good Life
8. Cake Boss Tween Party from Club Chica Circle
9. Surfer Boy Party from Pizzazzerie
10. Call of Duty Party from Kids Creative Chaos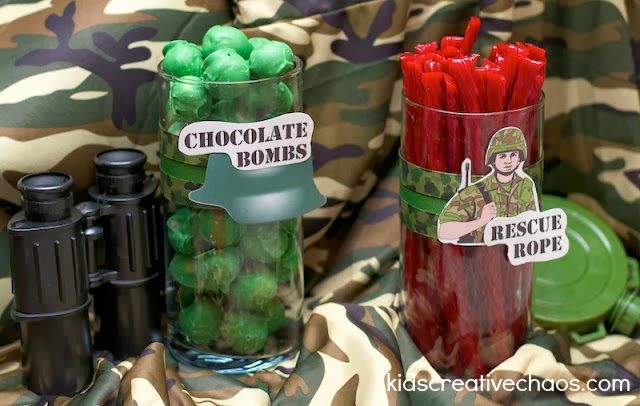 11. Budget Bonfire Party from Sweet by Candy
12. Glow in the Dark Party from B Lovely
13. Vintage Football Party from Spaceships and Laser Beams
14. Frappuccino Party from Catch My Party
15. Boy vs. Wild Survival Party from Great Fun 4 Kids
16. Gold & Glitter Country Music Awards Party from Anders Ruff
17. Amazing Race Party from Mom of 6 (printables included!)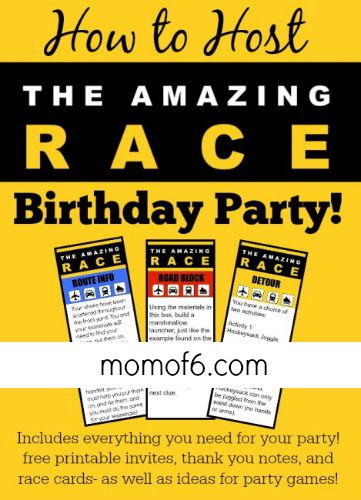 18. Basketball Party from Chickabug
19. Minecraft Party from A Spectacled Owl
20. Vintage Zombie Party from Spaceships and Laser Beams (Not just for Halloween… Walking Dead Fans will love a zombie party!)
21. Paint War Party from Gavin and Lauren
22. Laser Tag Party from Amy's Party Ideas
23. X-box Party from Kara's Party Ideas
24. Low Country Crawfish Boil from Fantabulosity (This particular party was for a three year old, but it could work for any age!)
25. Fear Factor from Queen of Theme
Tell me… what are your best ideas for a tween or teen party?