This site contains affiliate links. Please see Policies for more information.
Hi there!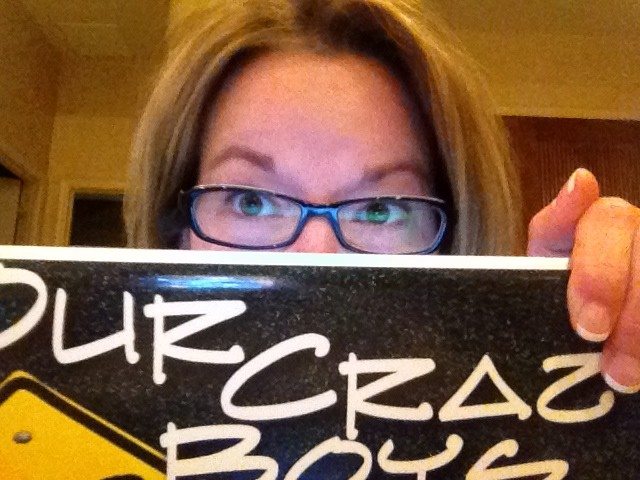 I didn't mean to scare you, but I know there are a lot of you that come visit Our Crazy Boys and keep quiet about it.
That's ok. I used to silently read blogs, too.
But today is National Blog Delurking Day! That means… you should say hi.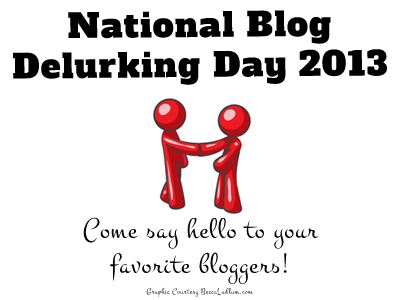 Don't know how? I'll help.
How To Comment On A Blog Post
1. Find a blog post to comment on and look for the link to comment. It'll usually be at the bottom of the post, but sometimes you'll find it right under the title. Look for something that says, "leave a comment," "______ comments," or even just "comment." I added some examples below.
Here at Our Crazy Boys, you can comment by clicking where it says "_____ comments" under my post and sharing bar (that's where all of my social media links are – you can easily share things on facebook, twitter, etc. with these links):
____________________________________________________________________________

_____________________________________________________________________________
Here's the last photo in Courtney's post with her link to comments: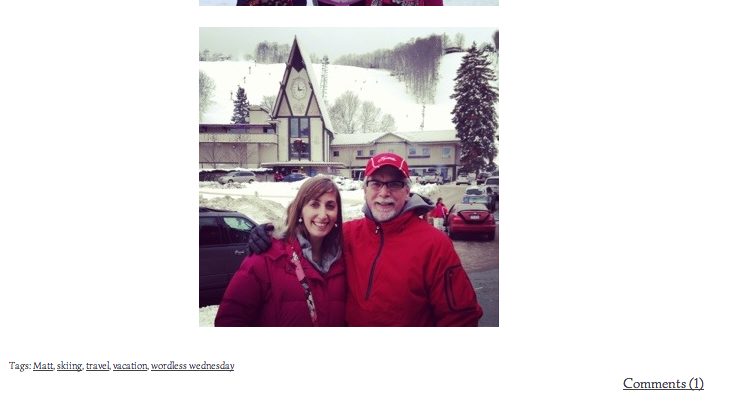 _____________________________________________________________________________
and here is Karen's comment form link, under the title of her post:

2. Click the link to comment. You'll see something like this box pop up: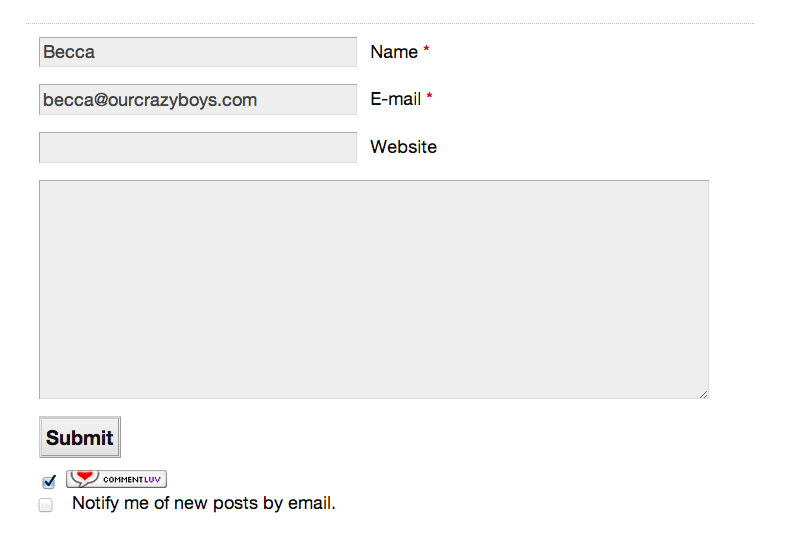 The boxes with asterisks have to be filled in (your name and email address, usually). These are mandatory because we bloggers want to be able to respond to your comment and let you know we're reading them! If you don't have a blog or website, don't worry about filling in the box for that. Add your comment and click "submit."
3. You should see your comment show up at the bottom of all the comments after clicking "submit." 

Sometimes bloggers want to manually approve their comments before they are shown on their blogs, so you might also see a message like this one on Denise's blog after you leave your comment:

Why should I comment on blogs that I read?
There are a few reasons why!
1. It makes bloggers happy. We blog because we love to, but it's also nice to receive comments. Comments are the currency of the blogging world! We know that commenting on a blog (especially for someone who doesn't have a blog) is a little scary. We know it takes a little bit of bravery to leave a comment, and we appreciate every single time you do it for us.
2. Brands like to see comments. The giveaways that bloggers have are usually sponsored by brands – that means that brands give us products to give to you. The Therafit shoes I am giving away right now? I didn't buy them to give to you. Therafit was kind enough to notice my blog and my readers and want to reach out to them. They noticed that I have a great community of readers by looking at my comments and the conversations happening there. Commenting can equal more great giveaways for you.
3. Comments help us create content. We love to connect with our readers and hear that one of our posts made a difference to you. Posts that receive more comments (or more in-depth comments) help bloggers know what their readers want. Blog content ideas can come from comments and conversations left in our comment section. An example is my post on mobile safety and kids. The comments left in this post about mobile safety led to content for this mobile safety post. I loved that I could address your concerns that way.
So, Happy Delurking Day! I would love for each and every one of you to "delurk" today and leave me a comment. It doesn't have to be long or witty or earth-shattering. I'd love to say hi back :)