This site contains affiliate links. Please see Policies for more information.
Chores.
Parents kind of love them and kind of hate them. We love the help, but hate having to nag teaching the kids how to do chores the "right" way.
We struggle with the boys and weekly chores – they do them, but often not to our standards. They forget things. They skip things.
About two months ago, Steve and I decided that managing chores with a chore chart would help to cut down on the stress that was Saturday chore day. Since you truly need to do a little bit every day, they would understand doing daily chores and avoiding losing their entire Saturday to chores. Right?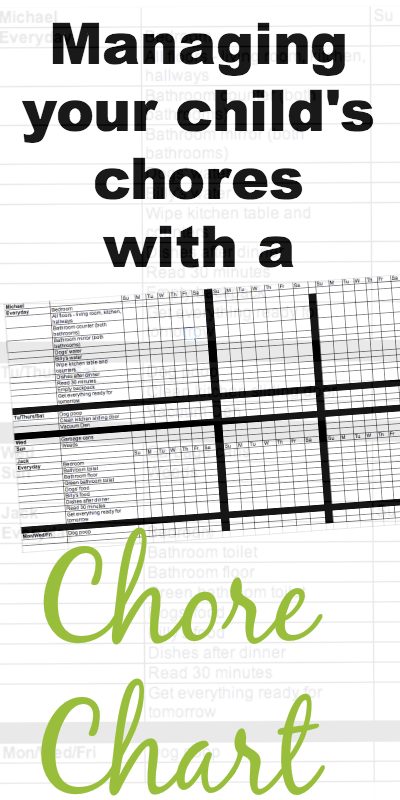 Enter: The Chore Chart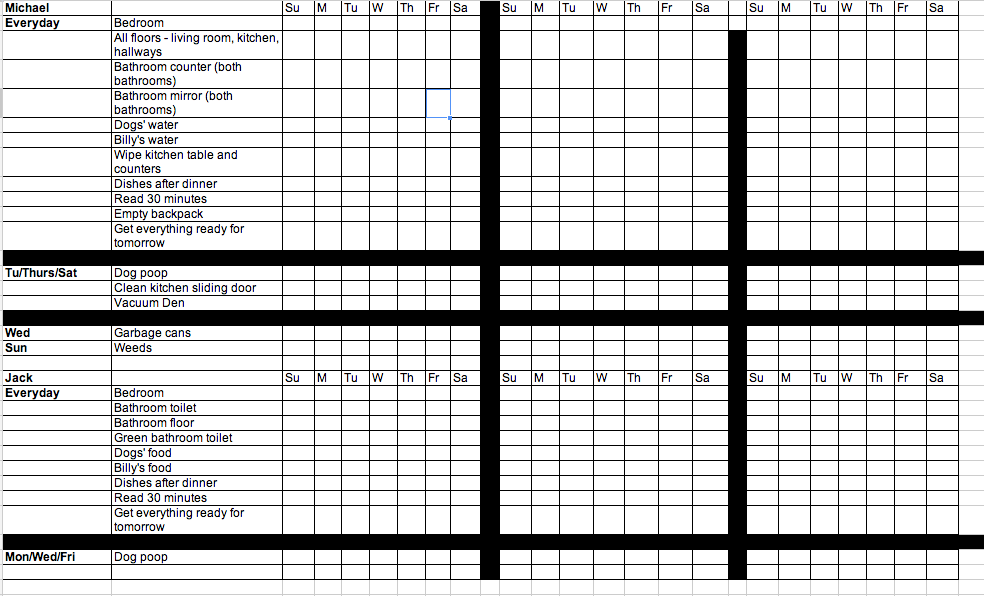 Set up for three weeks of chores, the kids each have their own lists (none of that, "it wasn't my chore!") and checkboxes. They are not allowed to check a box until the chore has been completed.
The boys have about 20 minutes worth of work to do every day, and it seems to have helped! This is tough to manage when you factor in sports and after school activities, but it's still better than Saturday chores, so I can't complain. This is the link for the chore chart on Google docs, so help yourself!
Please note: To edit, click File > Make a Copy.