I don't think that it is any big secret at this point…I love margaritas. They are one of my favorite beverages and I think there are few things more refreshing than lemonade margaritas for the summer.
A good margarita can cool you down, warm you up, and be totally refreshing at the same time. These are some of the best lemonade margaritas for summer.
I'd recommend you try them all and choose your favorites to make all summer long. Also, if you don't have a favorite set of margarita glasses yet, this post can fix that problem!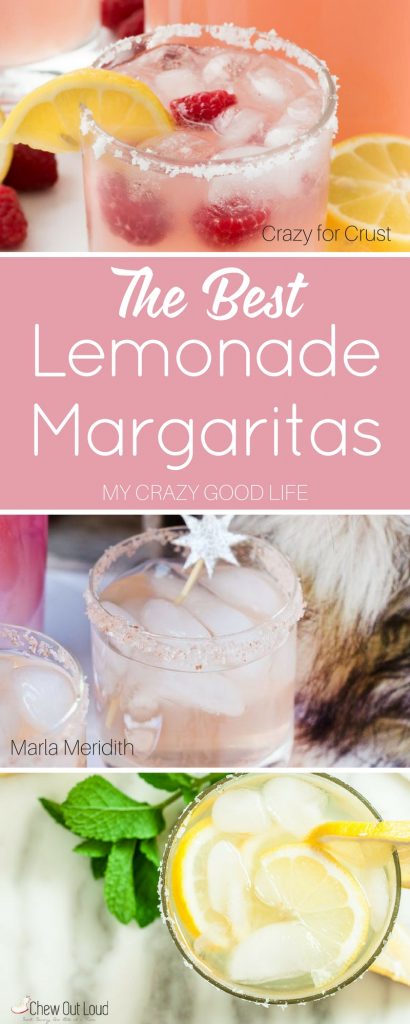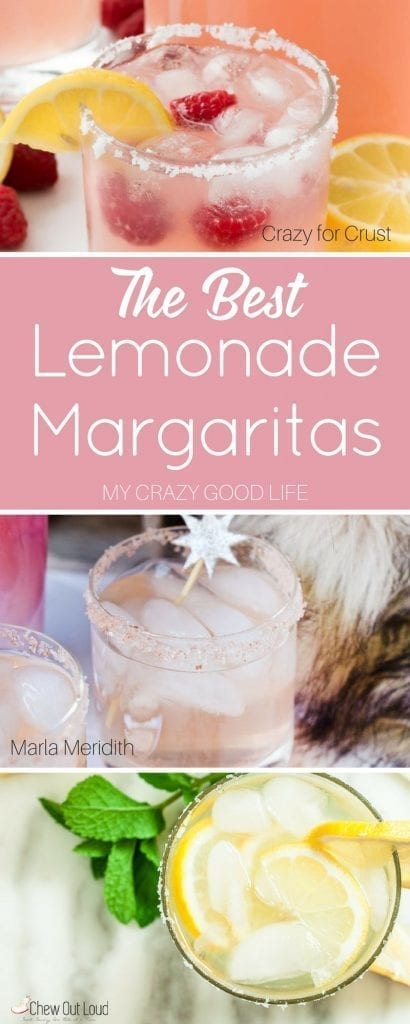 Make one of these DIY margarita drink trays and you can serve up all of your favorite recipes in style. They also make a great gift, check it out here!
I love making gifts for people that are crafty but also useful. ;)
If you happen to be looking for something little more flashy you could try these DIY glitter margarita glasses and you can fill them up with all of these great margarita recipes that I've shared over the years.
The Best Lemonade Margaritas for Summer:
If you are on the go these margaritas are your best option, super easy to make and totally portable!
Champagne Lemonade Margarita | Marla Meridith
Raspberry Lemonade Margaritas | Crazy for Crust
Pink Lemonade Margarita | Drinked In
3 Ingredient Lemonade Margarita | Chew Out Loud
Blackberry Lemonade Margaritas | From Valerie's Kitchen
Cherry Lemonade Margarita | The Speckled Plate
Frozen Jalapeno Lemonade Margarita | Heather Christo
Strawberry Lemonade Margarita | How to Nest for Less
Pink Lemonade Margarita | The 2 Seasons
Frozen Pink Lemonade Margarita | Fishing on the Dock
Watermelon Lemonade Margarita Popsicles | Chocolate Moosey
Strawberry Lemonade Beergaritas | Wine and Glue
Melon Lemonade Margarita Popsicles | Half Baked Harvest
Frozen Raspberry Lemonade Margaritas | DIY Candy
Limoncello Margaritas | Creative Culinary
Did you pick a favorite? How about some margarita popsicles? Try any of those?