The best part about the 21 Day Fix (a Beachbody workout and eating program) is that you can see fast results–whether your goal is to stay the same weight, lose weight, or tone up, tracking your measurements is important. Remember, you can do anything for 21 days! Here's my personal 21 Day Fix measurement tracker to help you stay accountable.
I've been using the 21-Day fix as a way to stay accountable for my meals and I love how simple it is to use. I recently shared my 21 Day Fix meal tracker and 21 Day Fix container cheat sheet, and since you guys loved them so much, I decided to share some of my other 21 Day Fix tools. If you're looking for 21 Day Fix recipes, I've got you covered right here!
Not loving the colors? You're probably looking for my neutral colored 21 Day Fix tools here.
Click below the graphic to download your tracker.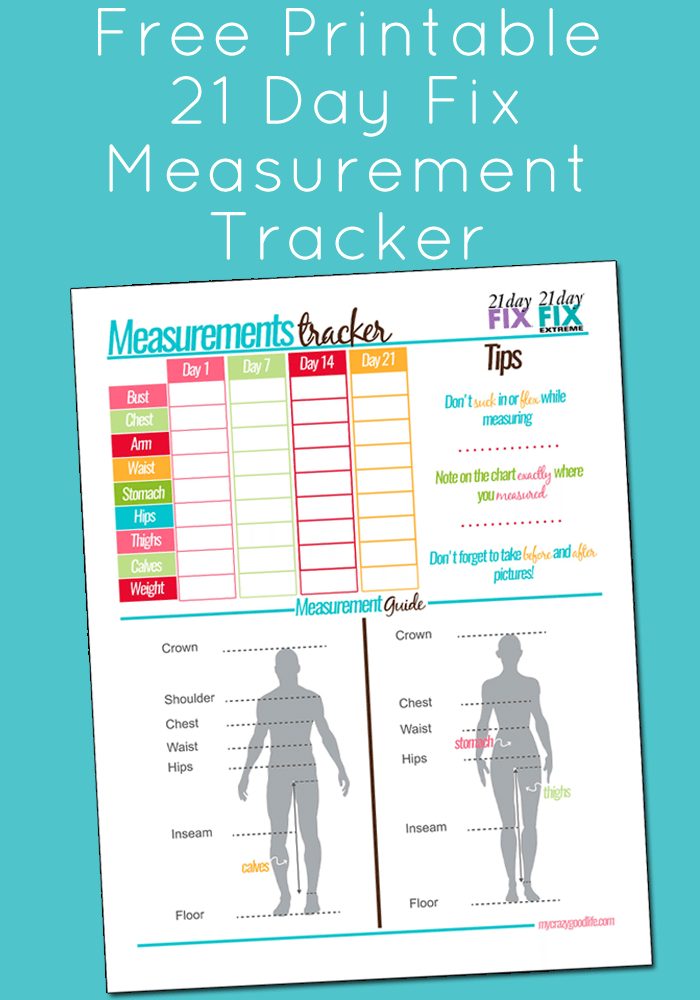 Note: File will automatically be downloaded to your computer. Please look for the file wherever you have saved it before emailing me to ask for help. This printable is for personal use only. You may not upload it to any website, nor may you sell it. 
These tools are meant to supplement the 21 Day Fix programs, not replace them. In order to find your container count and see all of the accepted foods and measurements, you'll need to purchase the program.  
You might also be interested in these 21 Day Fix tools and recipes: