The 21-Day fix (a Beachbody workout and eating program) has been so helpful to me for learning portion sizes and making sure I've eaten the right things each day. I wanted to share my personal 21 Day Fix meal tracker with you!
Not loving the colors? You're probably looking for my neutral colored 21 Day Fix tools here.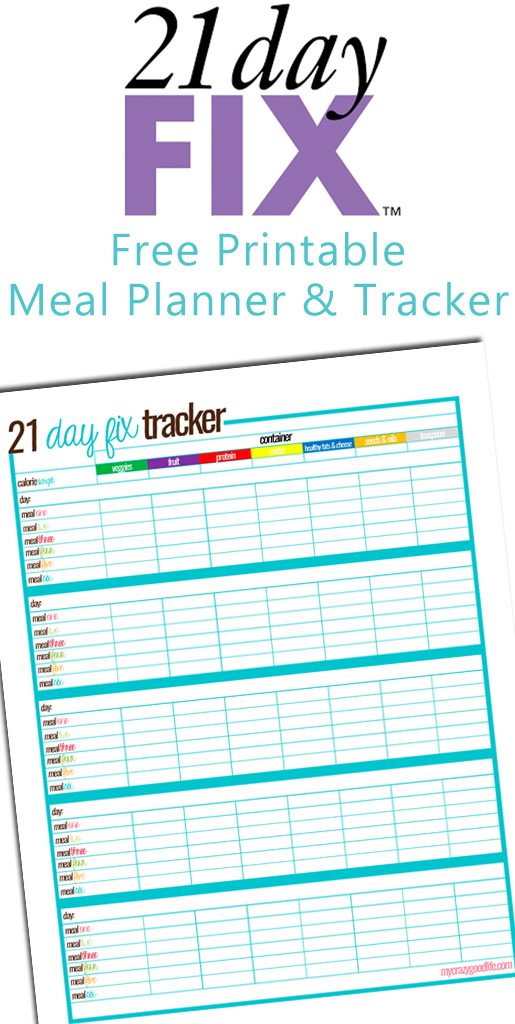 To use, fill in the correct servings of your colored containers on the line that says, "Calorie Target" and plan your meals accordingly.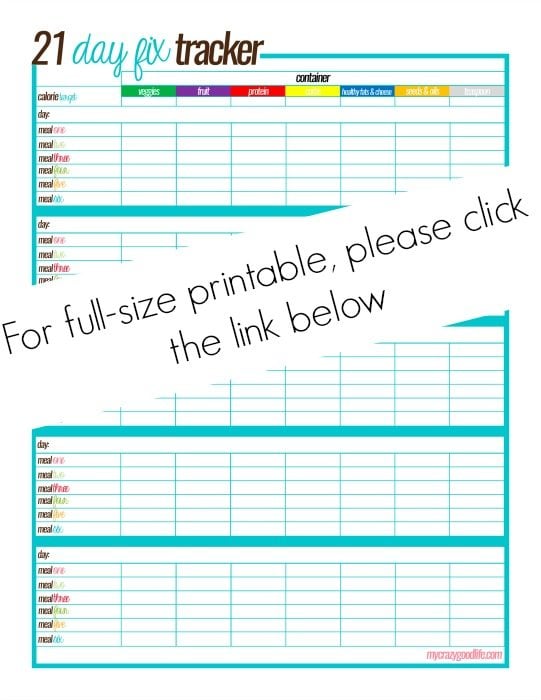 Note: File will automatically be downloaded to your computer. This printable is for personal use only. You may not upload it to any website, nor may you sell it. 
You might also be interested in these 21 Day Fix tools and recipes: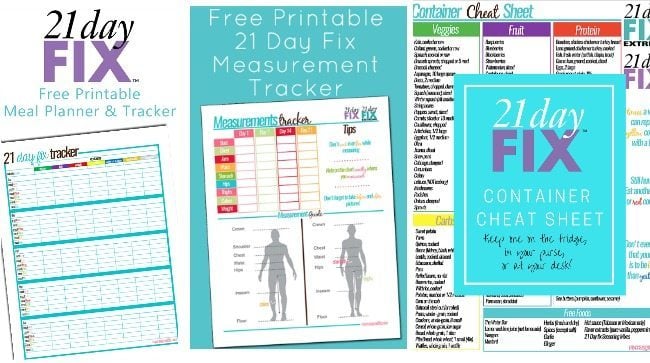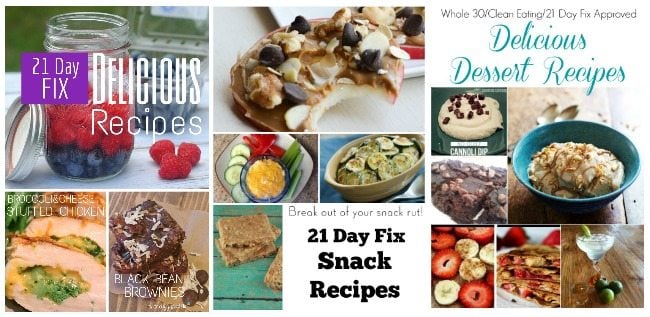 These tools are meant to supplement the 21 Day Fix programs, not replace them. In order to find your container count and see all of the accepted foods and measurements, you'll need to purchase the program.
There are affiliate links in this post. 


Save