This site contains affiliate links. Please see Policies for more information.
The holidays are here and if you have any last minute shopping to do it's probably because you need a great idea! I've put together a list of 5 cool gifts for anyone–yes, anyone!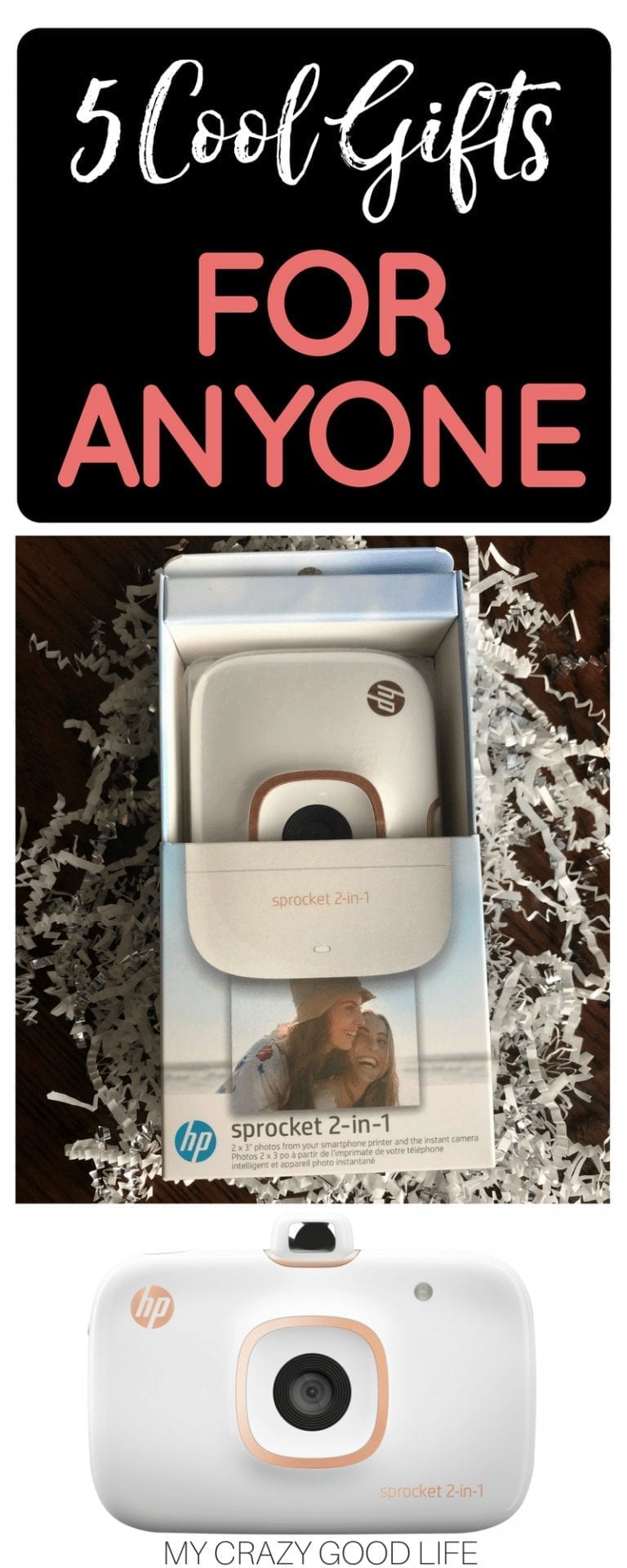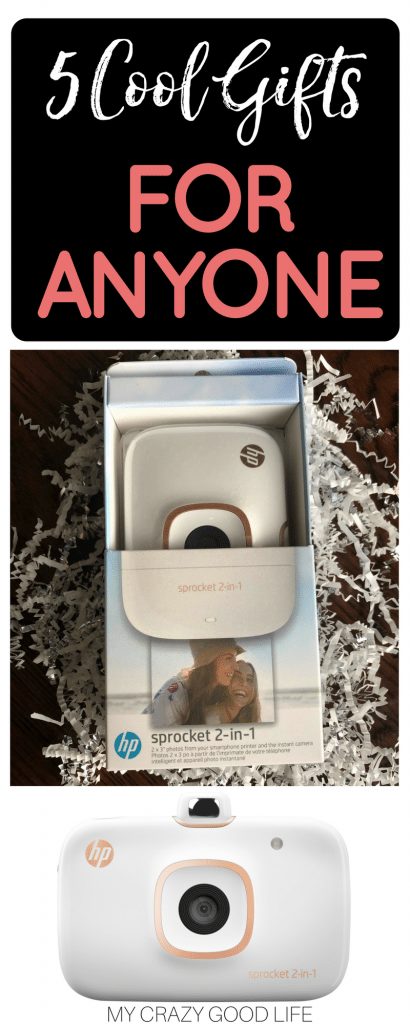 These are gifts that you can give to tweens, teens, adults, and everyone in between. These are some great items that anyone will love and enjoy this holiday season. Also some great ideas for that one tough cookie who seems to have everything!
If you need ideas specifically for teens and tweens check out this post! I also have a gift guide for 21 Day Fixers & for people who are starting Invisalign treatment!
Beauty lovers? Got them covered too, right here.
5 Cool Gifts For Anyone
One of the best things about these 5 cool gifts for anyone is that you can actually give them to anyone. No need to go seek out a list for him, her, the kids, the parents, etc. You can just grab one or two of these items (or all of them) and start checking off the list.
Tile | Tile Mate Slim Combo Pack for Keys & Wallets
If you haven't heard of Tile let me fill you in: they're little trackers for everything that you love and need to be able to find! You can put them on your keyring, in your wallet, on your kids' toys, on your pet, etc. I haven't yet figured out how to attach one to my mind but I bet these little gadgets could even find that for me somedays!
The great thing about Tile is that it's a cool gift for anyone. We all lose stuff, new technology is fun, it's a win-win!
Sprocket 2-in-1 Photo Printer
The Sprocket printer is amazing. The new 2-in-1 photo printer is even cooler! This is a must for every cool gifts for anyone list this year.
The Sprocket 2-in-1 pocket sized photo printer utilizes the ZINK® (Zero Ink) technology which means you don't have to change cartridges, batteries, or worry about some of kind of printing cartridge running out or drying up. The paper is all you need!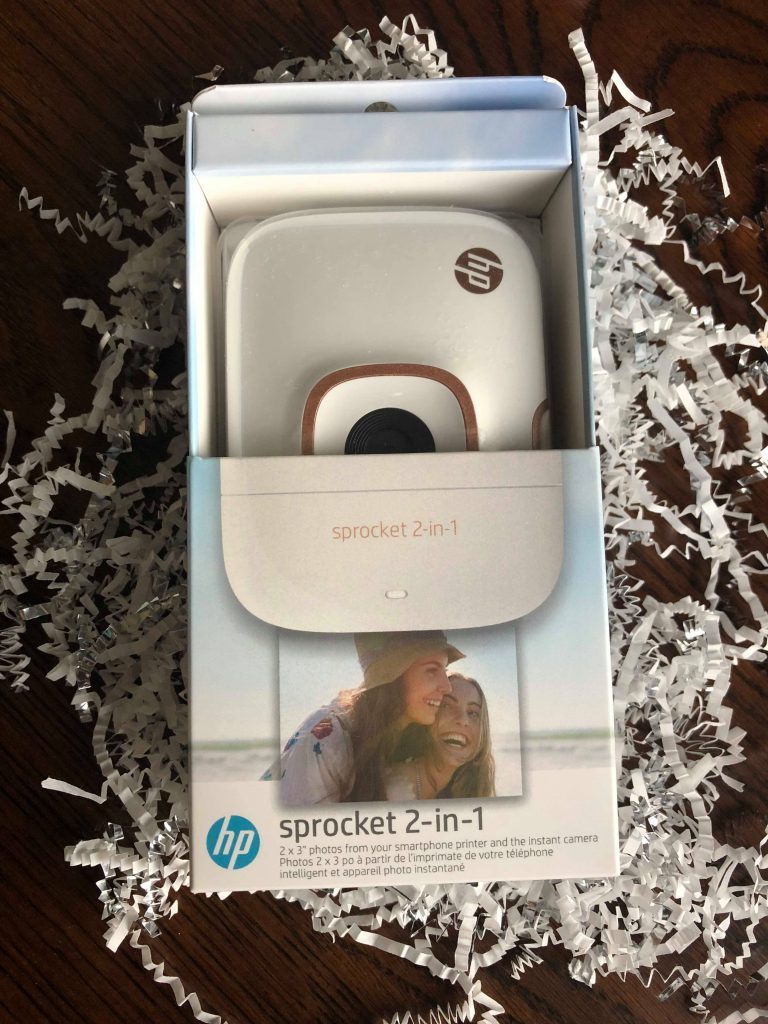 Sprocket 2-in-1 Printers are rechargeable and you can shoot and print photos in one easy step. They print 2×3 photos and utilizing the grid technology in the accompanying app you can actually print up to 6×9 prints! The app also allows you to embed experiences into every print. You can attach a video, a message and more. With a quick scan in the app your accompanying media is available to whoever can scan the photo. The app really does make this gift a whole new level of cool.
The ZINK® photo paper is reasonably priced, sticky backed so you can put these prints anywhere and everywhere with ease, super easy to load, and it's available in a variety of stores (as well as online).
At just the size of a smartphone this is a powerful tool for anyone who loves to take and share photos! You don't have to use the camera to take the photos, although it's fun to do that too, and multiple people can connect to the Sprocket as a printer. You can change the way you share memories from parties, events, and more.
Amazon Echo Dot
All of the Amazon Echo devices make a cool gift for anyone but the Echo Dot is especially great because it's only $30. It's an affordable gift that everyone can use with ease. It works as a hub to control your smart home (if you have one or are working or adding smart devices to yours) but it's also really fun and useful on it's own.
You can check the weather, the scores, the news, play music, and more with this powerful little gadget. People of all ages can have fun with the Amazon Echo Dot which makes it an excellent gift for anyone.
Roku Streaming Stick
The Roku Streaming Stick makes an excellent addition to this list of cool gifts for anyone because more and more people are cutting the cords when it comes to cable and satellite TV. With just an internet connection you can stream Netflix, Pandora, Hulu, Amazon, and more.
The best part is that there is no fee that goes with this stick. Once you purchase it they can log into all of their own accounts and have easy access (remote included) to all of the great available programming.
One of the reasons I love the Roku is the fact that it simply goes into the HDMI port on the TV and you can even use your phone to mirror your screen to the TV. It's a great way to share photos, videos, and more during the holiday visits. The phone can also be used as a remote which makes logging into apps so much quicker and easier.
Subscriptions
This one might seem odd but hear me out! If you are looking to find the best cool gifts for anyone you should look into subscriptions. Amazon Prime for free shipping next year, Netflix for streaming all of their favorite shows and movies, Apple Music for the exercise crew or music fanatics, and even things like Sirius / XM radio can be an awesome idea.
Subscriptions are a gift that will have them thinking of you all year long. Every time they play a song, make a purchase that includes free two day shipping, or sit down to binge watch three seasons of their favorite show you'll be on their mind. It's a cool way to give a gift that lasts all year long!