This is a great 30 Day Ab Challenge workout that will have you toned up quickly. To get a 12 minute ab workout with these exercises below, you'll want to go through this cycle twice. You can go more than that if you have time, but for a quick and intense ab workout you should try for at least twice!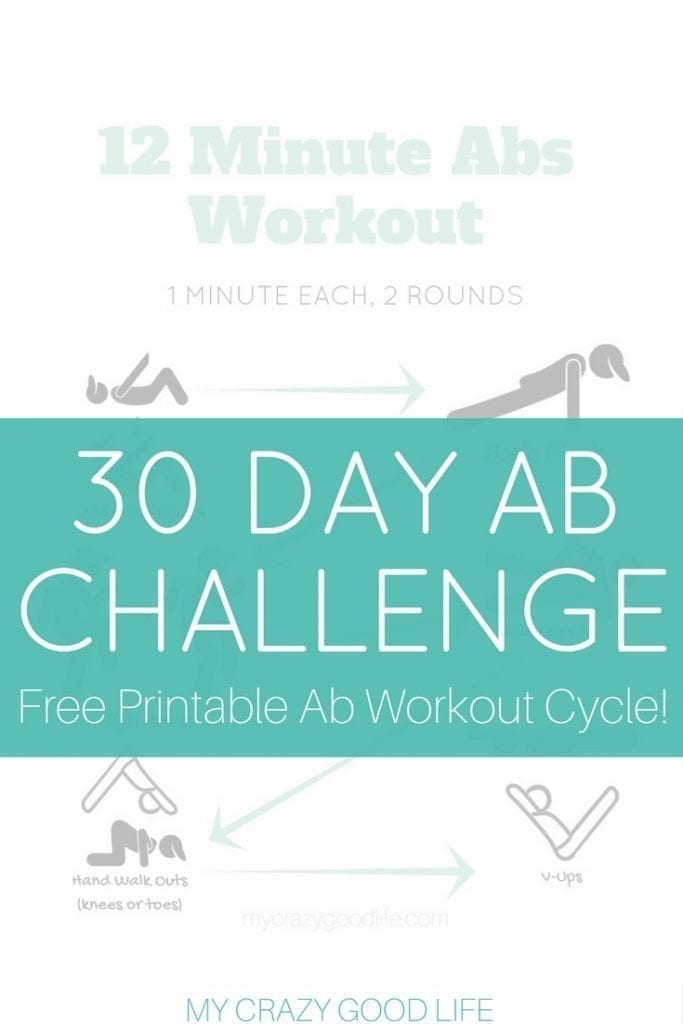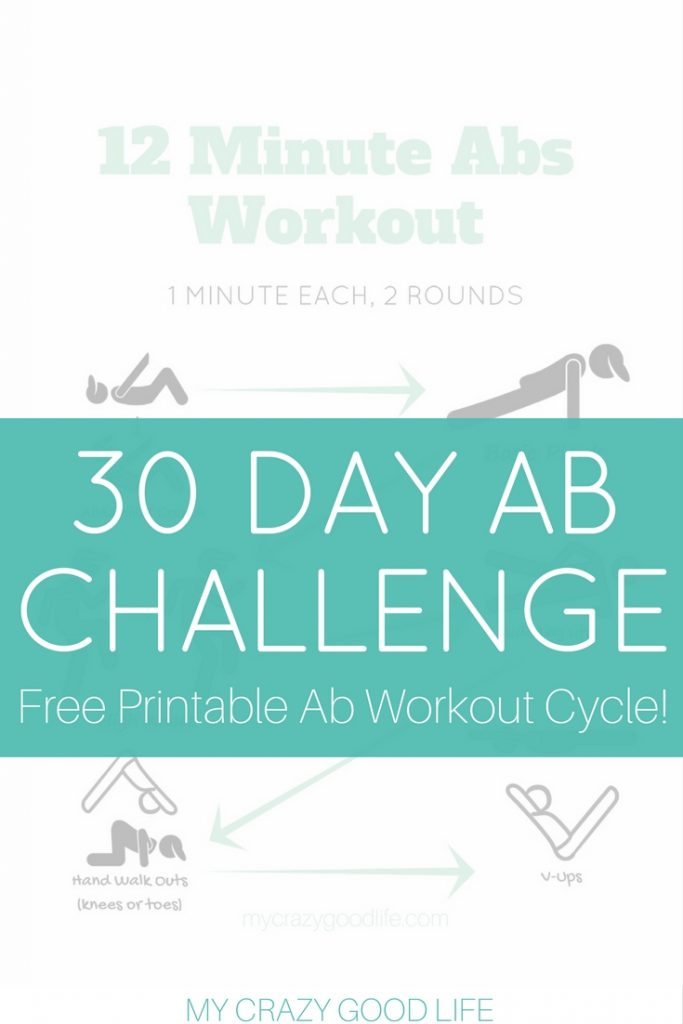 There is just something about a quick workout that speaks to me. I love knowing I can get in a great workout without having to spend a lot of extra time on the process, and seriously–don't we all just need a quick workout sometimes? There are some days when I have time for a full blown workout, other days I just need something quick that will get the job done.
Why a 30 Day Ab Challenge?
The 30 Day Ab Challenge is a great way to really track your progress at the beginning and the end of a month. Make a note in your workout journal if you can't do an exercise, and also make a note when you work up to doing it! Keeping track of your progress this way makes a huge difference when you feel like you're not seeing progress in a few weeks. We all want to see immediate progress, right? It doesn't really work that way, but you should always rely on these little tips to keep your momentum up!
Who Should Do This 30 Day Ab Challenge?
This ab workout is perfect for those of you who either a) want a fast workout because you hate working out or b) need to save some time but still put in some work!
Is this a Beginner 30 Day Ab Challenge?
This workout is great for beginners and intermediates, and if you're more advanced and feel like you could be challenged more, you can definitely bump up the intensity and speed. This is a very versatile workout challenge.
Will a 30 Day Ab Challenge Work?
Absolutely, it will work. You'll be feeling this one before you realize it! Luckily the time goes pretty quickly, and if you get sore from working out you can try these five things! Like I mentioned above, I recommend keeping track of your time and reps so that you can see your progress.
12 Minute Ab Workout | 30 Day Ab Challenge
Working out is not always fun but in this case it can be quick–just 12 minutes! You don't have to spend hours in the gym to see results. Here is a fun way you can sweat a little and make a positive effort for that toned and defined ab look without suffering through long workouts at the gym. You can do this 12 minute ab workout at home, on your office floor, during the commercial breaks, or naptime. Squeeze this sucker in whenever you can and you'll see results!
30 Day Ab Challenge | A 12 minute daily workout
Do each of these 6 exercises for 1 minute each, then repeat.
Sit Ups: Start with crunches if you need to, and work your way up to a sit up. Don't forget to write down your starting point and your progress!
Plank: Again, there is no shame in working up to this. Start on your knees if you must, work your way to a traditional plank, and do side planks if you're needing more of a burn.
High Knees: Start as high as you can and make a note of it–work your way up to powerful and higher knee raises while running in place.
Side Leg Lifts / Oblique Leg Lifts: If you need a more advanced option, use weights or do these while in a side plank–it'll burn!
Hand Walkouts: Back and forth, back and forth. Starting on your toes (or knees if you must) walk your hands away from you as far as you can, then walk them back.
V-Ups: Try for a straight V-it's difficult!! If you can't do it at first, write it down and do the best you can. You will get stronger, and you'll be able to do it eventually!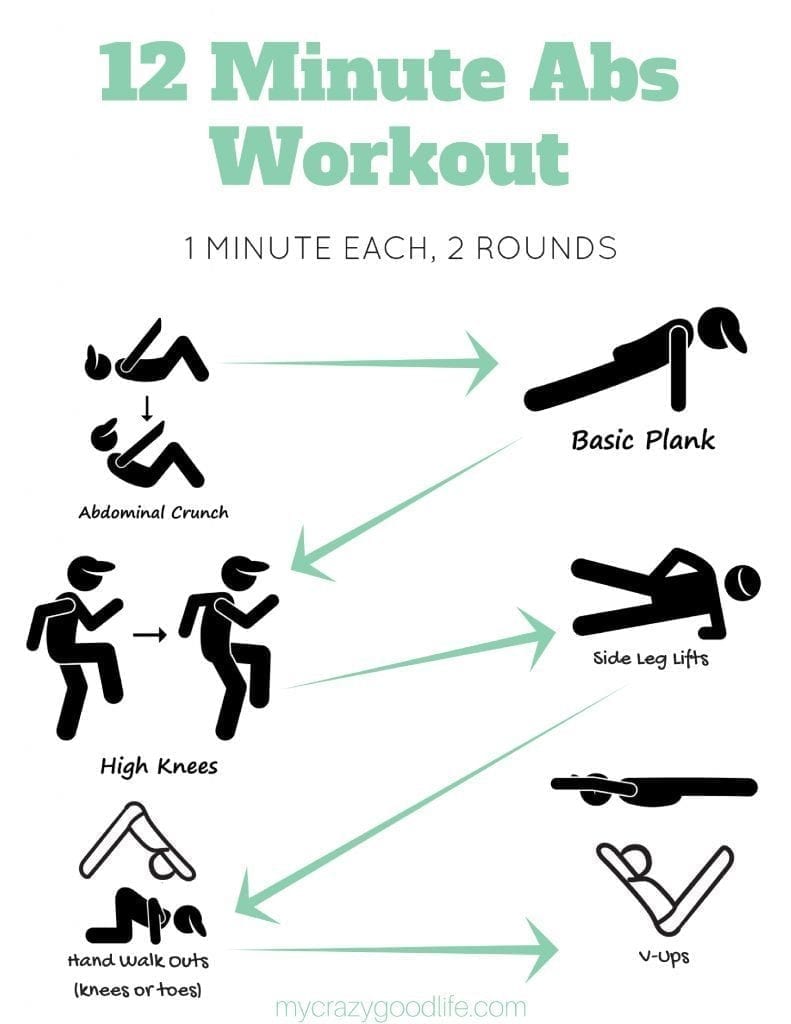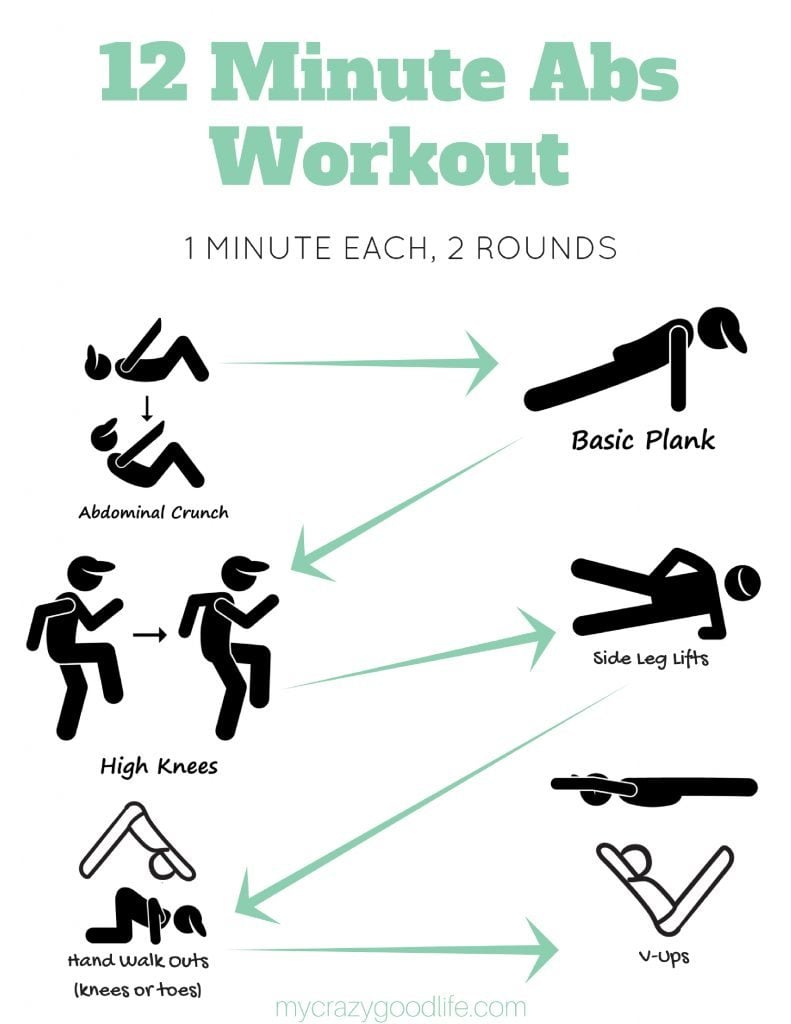 Do I need Equipment for this 30 Day Challenge?
Nope! No extra equipment is needed for this challenge, so you can do it at home, at work, or even in the hotel while traveling!
I always recommend good sneakers for working out indoors or outdoors, and a yoga mat can make a big difference for these ab workout cycles. Whenever you are doing ground work it is nice to have one in case you have hard floors like I do!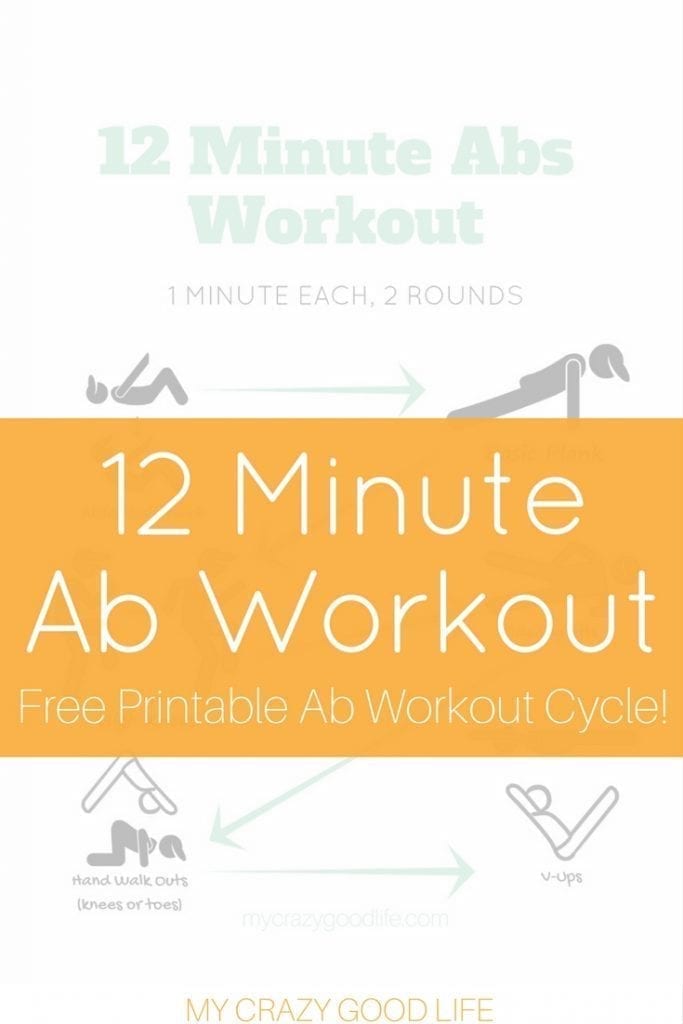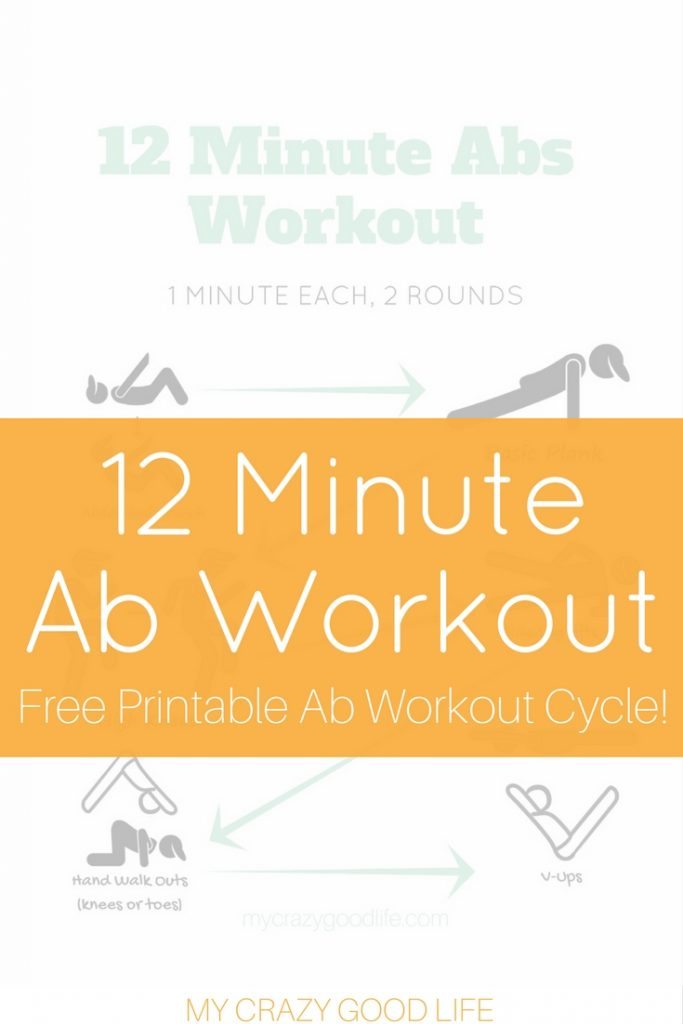 If you are looking for more 30 day challenges for legs and thighs you can find those here as well!