This site contains affiliate links. Please see Policies for more information.
The bullet journal is pretty much the best invention EVER for those who want to journal but don't have the patience. Or attention span. Which is pretty much me.
I want to make beautiful to-do lists with witty headings and then cross off my items with a straight-edge. But historically my to-do lists looks more like a pile of messy sticky-notes and notsomuch a beautiful journal. Until bullet journaling came along…
Short lists, highly organized, and all in one place–THIS is my bullet journal. I use it for keeping track of fitness goals, meal planning, and even my to-do lists. And these are the products that help me survive (and look like a bit of a star in my own eyes).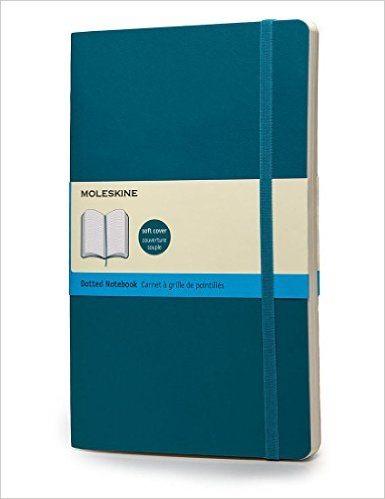 Since I can't write in a straight line to save my life, this dotted moleskin journal is perfect for me. It helps me draw and write in a straight line, which keeps my bullet journal looking clean and organized. I know you could also use graph-lined paper, but that looks SO cluttered to me.
The MOST Adorable Bullet Journal Accessories: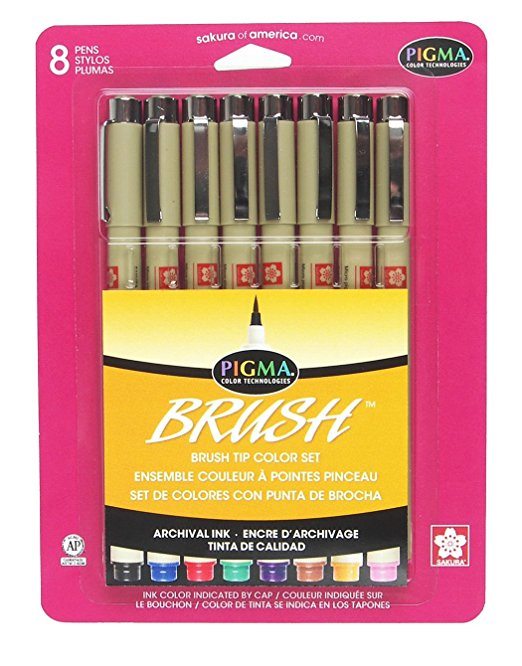 Sakura Pens for journaling…and doodling…and making things beautiful.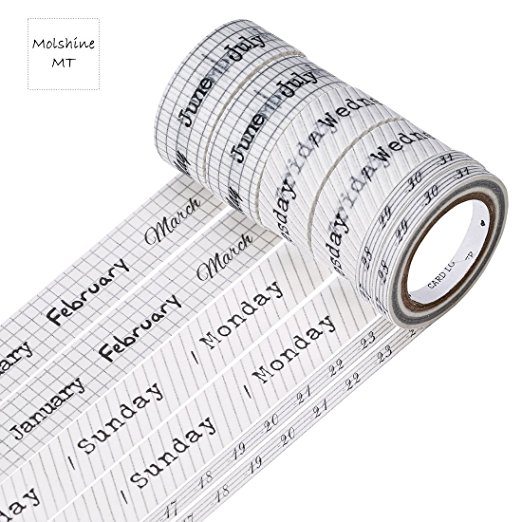 Days of the Week Washi Tape to organize your calendar and make those straight lines a little easier to achieve.
This miniature metal ruler is perfect for making straight lines for all of your columns, boxes, and more.
This collection of printable bullet journal stickers is the perfect addition to your bullet journal supply stock.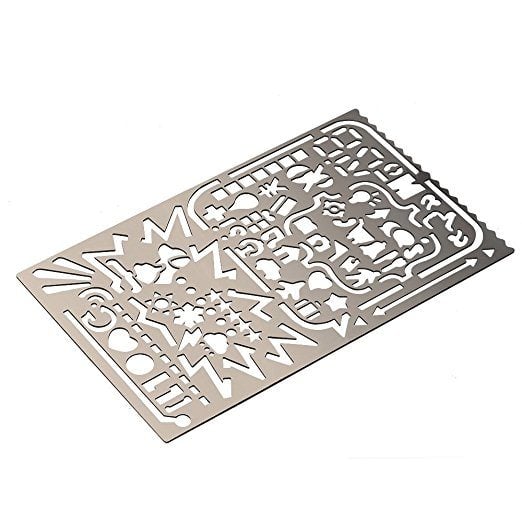 These adorable steel stencils are perfect for those who can't quite doodle just yet (*raises hand*).
And if you're like me and just need a little help to get you started, or some pretty things to decorate your journaling space, take a look at these bullet journaling stickers from Little Crane Paper Company on Etsy.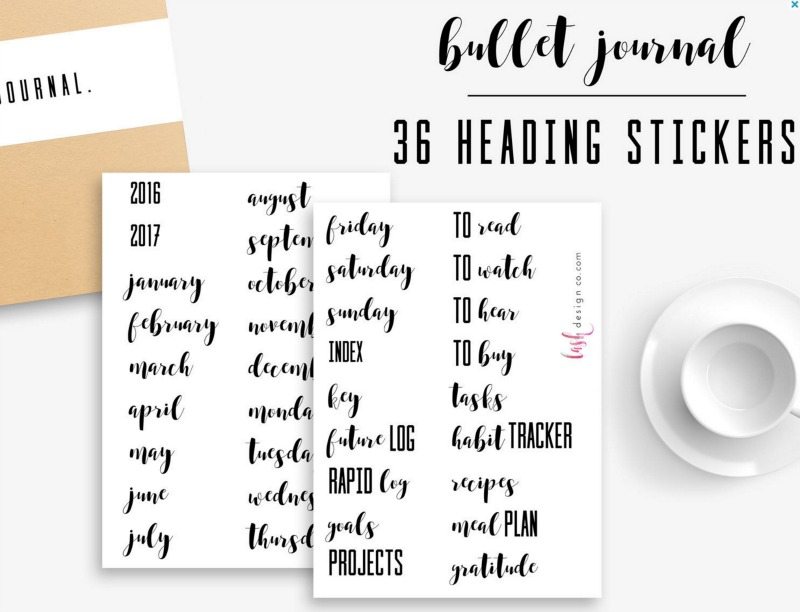 Little Crane Paper Company also sells these adorable weather stickers. You can keep track of what the weather was like each day which can help with tracking everything from eating habits to moods.
If you are looking for a way to add a little fun and whimsy to your bullet journal these icon stickers can help!
A printable time tracker like this one is great for keeping track of sleep, work hours, or even volunteer times.
Little month stickers are adorable and they're perfect for placing on your weekly pages or even daily pages. Keeping track of the dates has never been easier or more adorable.
Save