This site contains affiliate links. Please see Policies for more information.
Blogging can be a tricky business. It takes years of trial (and lots of errors) to learn what works and more importantly, what doesn't. One of the ways that bloggers can monetize their sites is through the use of a blog network.
A blog network acts as sort of liaison between bloggers and brands or marketing companies. Finding the right fit can take some tweaking but these are some things you should look for in a blog network…and one big one that you do NOT want to see!
What to Look For in a Blog Network: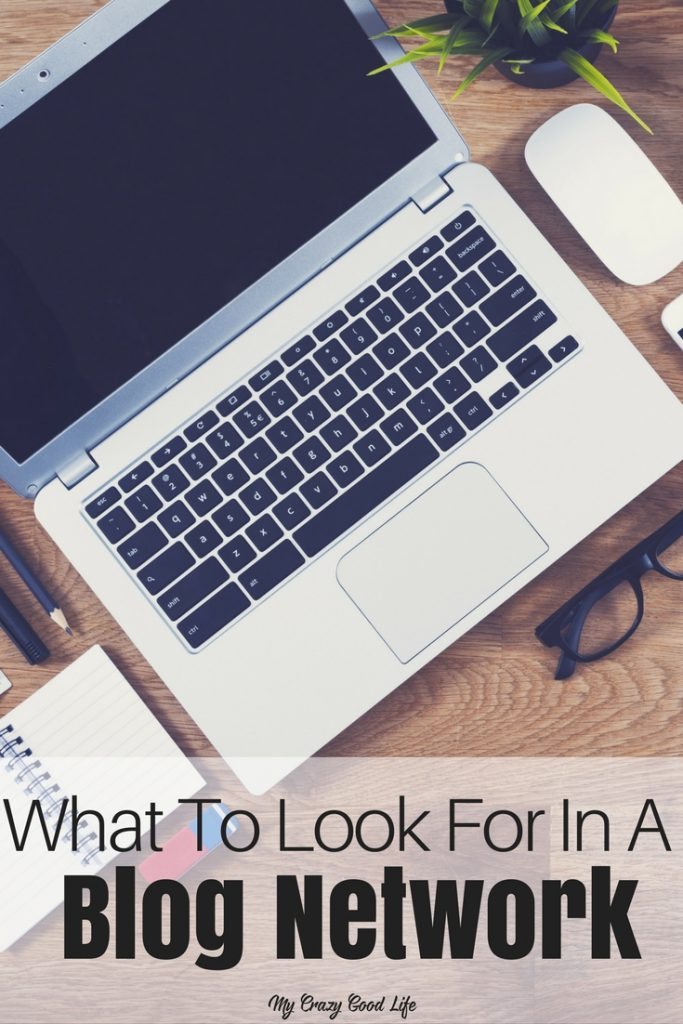 What You "SEE" is What You Get
Look for friendly faces that you can see. It's important to be able to interact with people on a personal level. Not only does this make it easier to understand what the brand and the blog network expect from you, it can also eliminate miscommunication and problems.
Dealing with a blog network should be a pretty pleasant experience. You are offering a valuable service to the blog network and to the brands that they are representing. In the long run you don't want to be dealing with people who are not friendly or available.
Check Out Their Social Media Channels
One of the biggest things I like to see with any blog network is an interactive Facebook community. When you work with a blog network you are joining a big team of people who are likely doing some of the same things you do everyday.
This is a great way to make friends, build your own network, and get help when you need it (because we all need it at one point or another). An active social presence for a blog network shows me that they are working hard to cultivate more than just money, and I like being part of a community of people who are working together to raise the whole team upwards.
Know How Payments Work
It is totally okay to what to know where and when your money will arrive–this is a business. Know when you'll be paid and how you'll receive your money.
One biggie to watch out for is "You get paid when we do." This is my red flag that I don't want to work with them, and here's why.
This is a business. As a business owner, I pay my Virtual Assistants and other service providers when they perform a service. I'd never consider telling my VA that she'll get paid when I do–as a business owner, it's on me to pay my employees when a service is performed. Can you imagine a "regular" job saying, 'you'll get your check when I do!"
This type of pay structure means that you could be paid within 30, 60, 90 days or even longer. Whether the network is paid by the brand isn't my concern, as I'm not doing business directly with the brand–I'm working with the network.
Look for a blog network, or several, that are upfront and honest with how they manage payments. At the end of the day you need to be paid for the service you are providing in a timely manner. A great blog network will have an open and honest conversation with you about how much money they will pay you and when you can expect to see that money arriving in your mailbox, bank account, email, etc.
Repeat Customers
Look for a blog network that wants to build relationships with its' users. One of the easiest ways to succeed in this business is by building lasting and meaningful relationships.
There are people behind those email addresses you correspond with all day, remember that–sometimes it's tough because so much of what we do is online! Make sure to ask how their week is going, or remind them to have a nice weekend in your emails. Show your personality and make meaningful contacts with the people behind the networks–these relationships are important.
Be on time with your work, this is huge! Blog networks love when they know they can count on you to provide quality work that's delivered on time, and they will come back to you time and time again for this!
The Best Networks for Bloggers
Are you ready? I'm sharing my three favorite brand networks and why I love them so.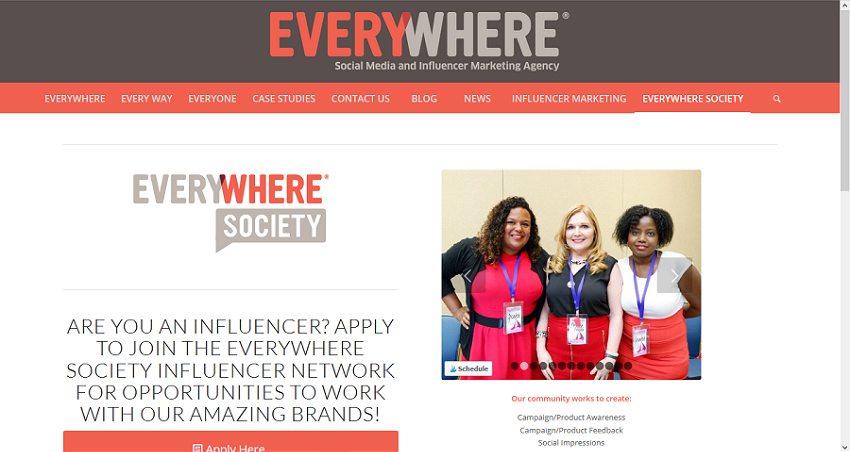 Everywhere Society
Everywhere Society is an influencer network that's a part of the larger Everywhere Agency. Everywhere Society a small agency filled with friendly faces. Danica, the owner, personally wants to see bloggers succeed. This sentiment of overall goodwill towards people is a rarity so it definitely makes Danica and Everywhere Agency stand out in the crowd.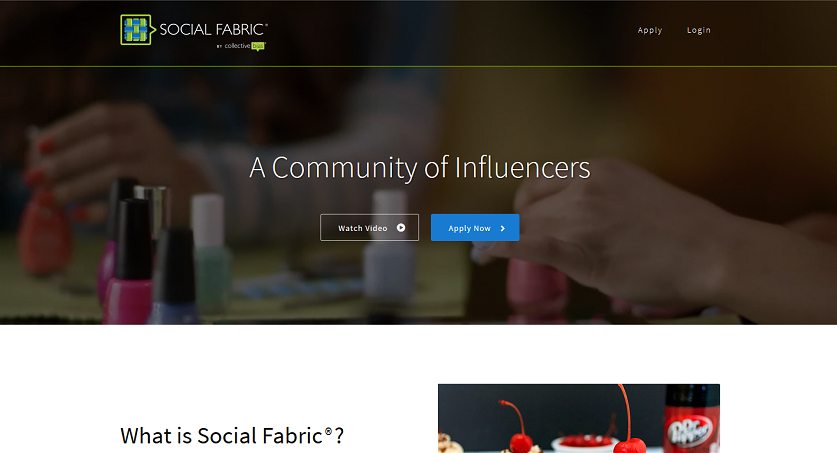 Social Fabric (also known as SoFab) is a great network for new bloggers who are searching for their first paid campaigns. SoFab is an influencer network that's part of a larger agency, Collective Bias. Their platform really stands out because of the FREE SoFab University program. They offer classes and educational material on how to learn the blogging business and succeed with sponsored content–I've even taught a few! They offer classes on pitching for campaigns, writing sponsored posts, digital photography, how to effectively use social media networks, and much more.
Apply for SoFab here. Know that they accept bloggers in waves because their network is so large, so be patient with your application.